Celebrity power-couple visit Mai Khao Marine Turtle Foundation
Celebrity host, actress and Supermodel Cindy Sirinya Bishop,  her actor husband Byron Bishop and their children Leila and Aiden enjoyed a family holiday at JW Marriott Phuket Resort & Spa and also visited The Mai Khao Marine Turtle Foundation recently.
The Bishop family and her party were participating in marine turtle feeding, learning about marine turtle biology and conservation,  and joining a hand-on activity 'Phuket Warrior' program, conducted by Mr. Sean Panton, co-chairman & director of Corporate Social Responsibility, Marriott Thailand Business Council.
Cindy and her daughter Leila also released a young and healthy Green Sea Turtle to the Andaman Sea for the wonderful family experience at this Phuket luxury hotel.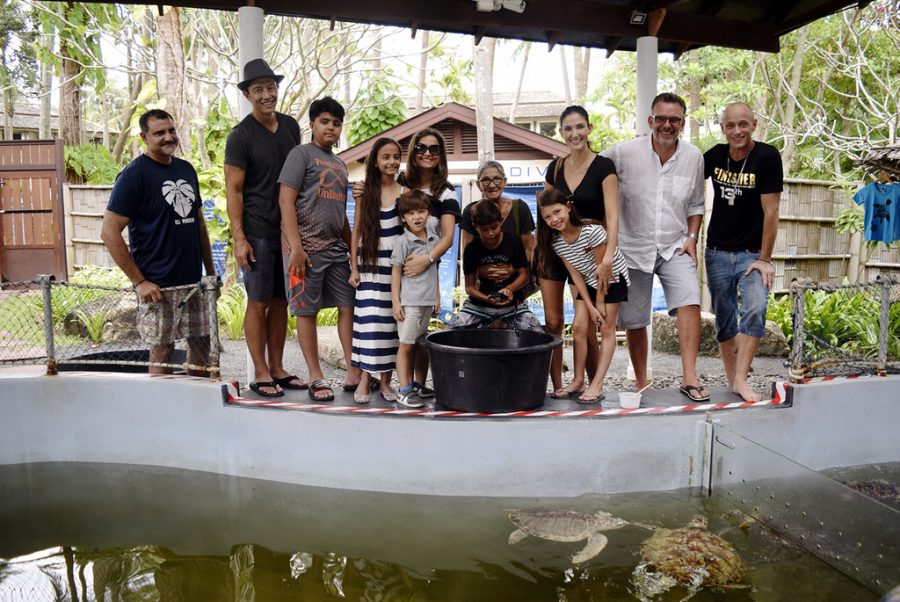 Check out on her family and travel vlogs on the official you tube channel, Cindy Sirinya Bishop