Q&A with Janet McNab:The Macao based MD who is always up for a good challenge
Contributors are not employed, compensated or governed by TD, opinions and statements are from the contributor directly
The managing director of Sheraton Grand Macao Hotel and The St. Regis Macao, Cotai Central talks shop with Travel Daily.
How do you best describe your role overseeing both properties?
When I joined the 4,000-room – the largest in the world – three years ago, I knew this would be a mammoth task, but I am always up for a good challenge! Several months later, we also opened the 400-room St. Regis Macao, and I decided to "complex" the two properties. I had just moved to Macao after successfully complexing two hotels in Koh Samui.
Just as in Koh Samui, the two hotels in Macao are under the same owner, and by complexing, you get good economies of scale. It is wise to invest in areas where we can offer better services for our guests.
I am also proud to say that we have many women leaders on our team. In my role as managing director, I have strong support from a team of three female GMs, who look after Sales and Marketing, Finance and Human Resources. We have also recently welcomed Saurabh Bakshi who joined us from Sheraton Grand Bangalore at Brigade Gateway as General Manager of Operations for both properties this year.
Working together with our team of four GMs, is a "complex" executive committee for Engineering, Food & Beverage, IT, Revenue Management and Rooms. They work together to oversee the operations for both Sheraton Grand Macao and The St. Regis Macao.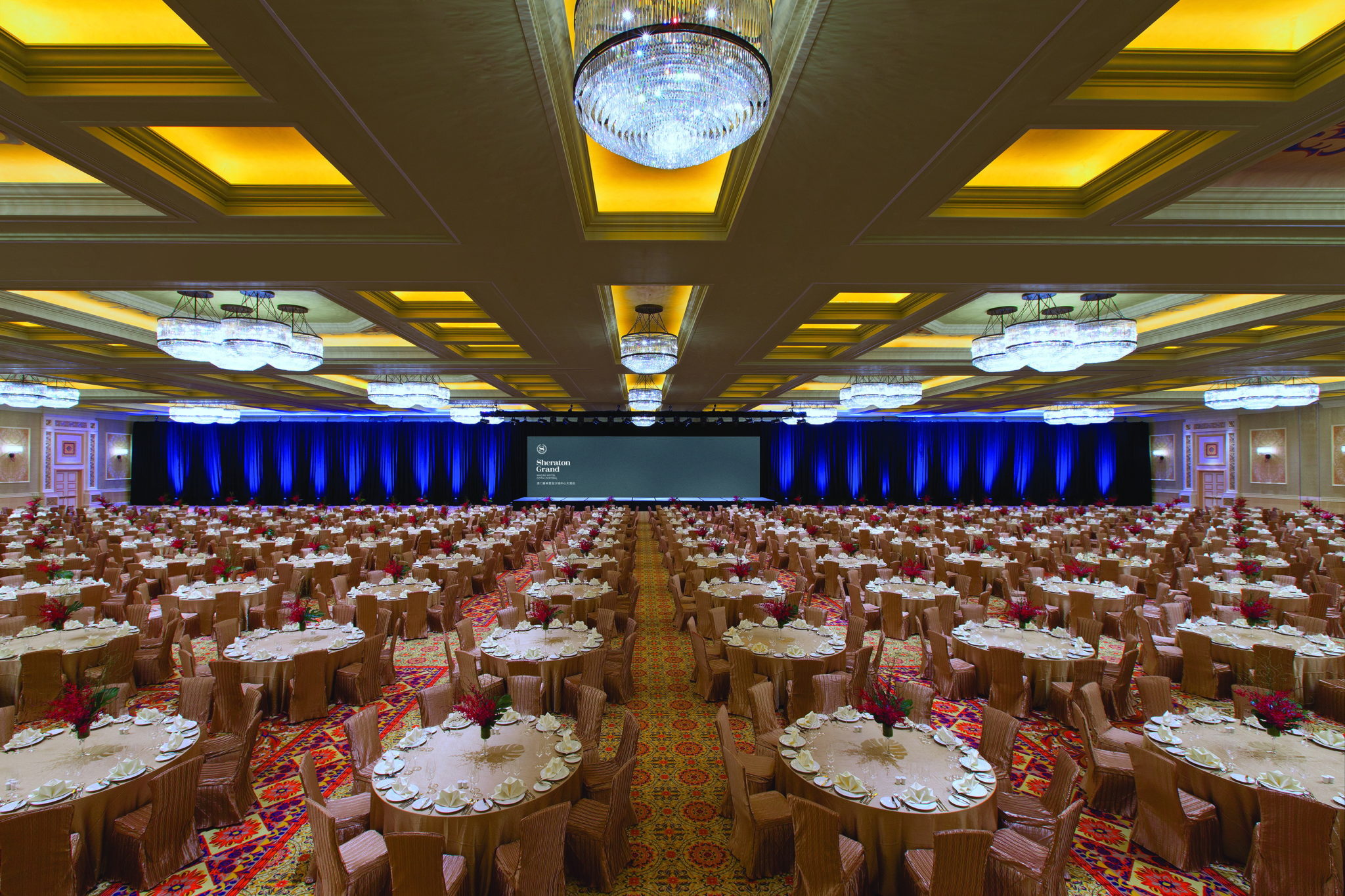 MICE
How do you see the importance of the MICE market to Macao, and how does this transfer to the Sheraton and St Regis?
MICE are very important to the future of Macao, and is the very reason why we are here. Thanks to the vision of our owner, Sheldon Adelson, who is renowned for having founded COMDEX, a computer trade show and for being a huge believer in MICE, he invited Sheraton and St. Regis to open on Macao's Cotai Strip, where he predicted MICE would thrive. Thanks to our strong sales team and global network, we are able to attract MICE groups from all around the world to the Cotai Strip today.
The Sheraton and St Regis are perceived to be ahead of the pack in Macao, as desirable locations for MICE, how did you set about achieving this enviable position?
That is great to hear, thank you! Location is paramount, and we are very well-positioned at the centre of the Cotai Strip. We also offer 15,500 square meters (166,000 square feet) of flexible meeting space and a combined room inventory of 4,400 rooms and suites across both properties. MICE planners are looking for a venue that has it all, rooms, flexible meeting space and restaurants, all under one roof, so that they need not worry about the logistics of having to move thousands of delegates around.
Our sales team has also worked hard to build awareness about our brands in China and around the world. Thanks to the growth of the global economy, more companies are looking to host their events abroad, and Macao is growing increasingly popular as a MICE destination.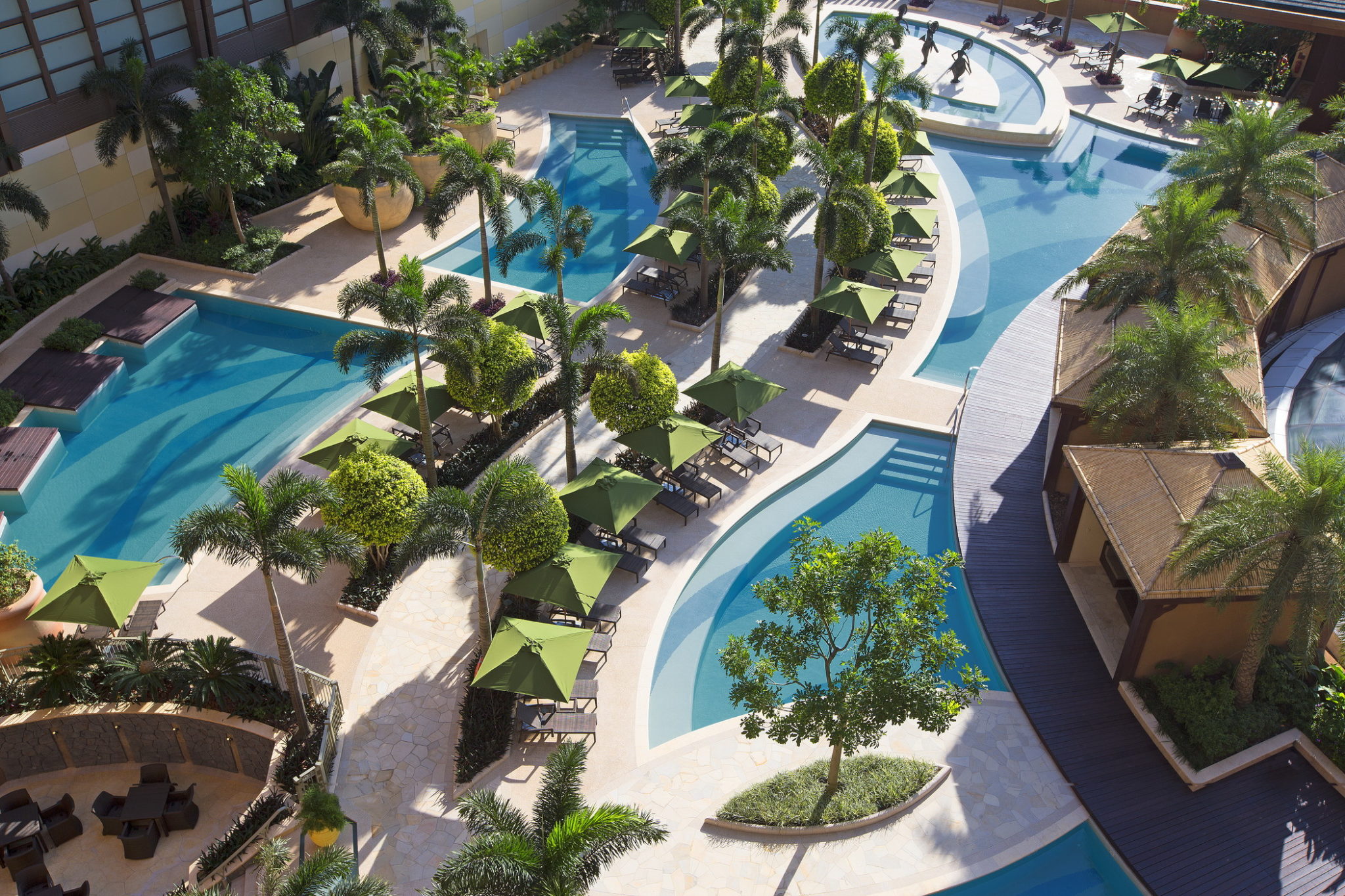 Another positive for meeting planners looking to host their events in Macao, is that the two brands of Sheraton and St. Regis offer very different venue options.
For example, at Sheraton Grand Macao, we are fortunate to have a significant amount of outdoor and indoor space for meeting and events. This gives us the flexibility to put together really creative and outrageous events for meeting delegates. We had a great opportunity to create something really new and different for a group of 600 people at their Welcome Cocktails, outdoors by the pool. We poured 10,000 tiny ping pong balls into our Tiki Pool to create a huge white canvas on top of the water.
We then used a high-powered projector to flash images onto the canvas of floating ping pong balls. They loved it!
What are the main source markets for MICE for the Sheraton and St Regis?
The main source markets for MICE at Sheraton and St. Regis are IT, consulting and direct-selling companies out of Hong Kong, China and Southeast Asia. Travel is convenient for MICE delegates from these destinations and we have the capacity to cater for groups of all sizes. In terms of new emerging markets, Korea and India are promising.
Which MICE specific products, across both hotels, do you see as being key aspects of this successful strategy?
We have placed Handy mobile devices in all of the rooms and suites at Sheraton Grand Macao Hotel and The St. Regis Macao. These devices give guests all of the information they need about our hotel and about Macao as a destination, right at their fingertips. They may also make free international calls to Hong Kong, China, Taiwan, India and Korea with the Handy phones. These devices have proven to be hugely popular with our MICE guests, who love the convenience of staying seamlessly connected with colleagues and clients while they are on the road.
Going local
What new products do you have lined up for the properties in the coming months?
We are introducing new menus this year for our corporate guests, and to start, we've just launched a "Go Local" menu featuring Macao-inspired dishes of Macanese favorites and Chinese dim sum. These are proving to be extremely popular with our corporate guests who wish to experience the flavors of Macao while they are with us.
We are also just starting to offer a very colorful array of coffee break menus where corporates can choose from Green, Red, Yellow and Pink food and drinks. These are perfect for short-lead groups who are looking for some creative new ideas that offer variety and are quick to implement.
For example, they can choose foods that are "Green", such as Pistachio doughnuts; avocado and turkey sandwiches; green tea snacks, kiwi fruit juice or other green options. Or"Red" food and drinks such as red velvet muffins; tandoori chicken; strawberry and pomegranate smoothies or other red options. The "Yellow" menus feature mango cream muffins; Singapore chicken and prawn noodles; pineapple salad or other yellow options. While the "Pink" menus include pink macaroons; Thai pink rice noodle soup; Tasmanian salmon; pink guava fruit juice or other pink options.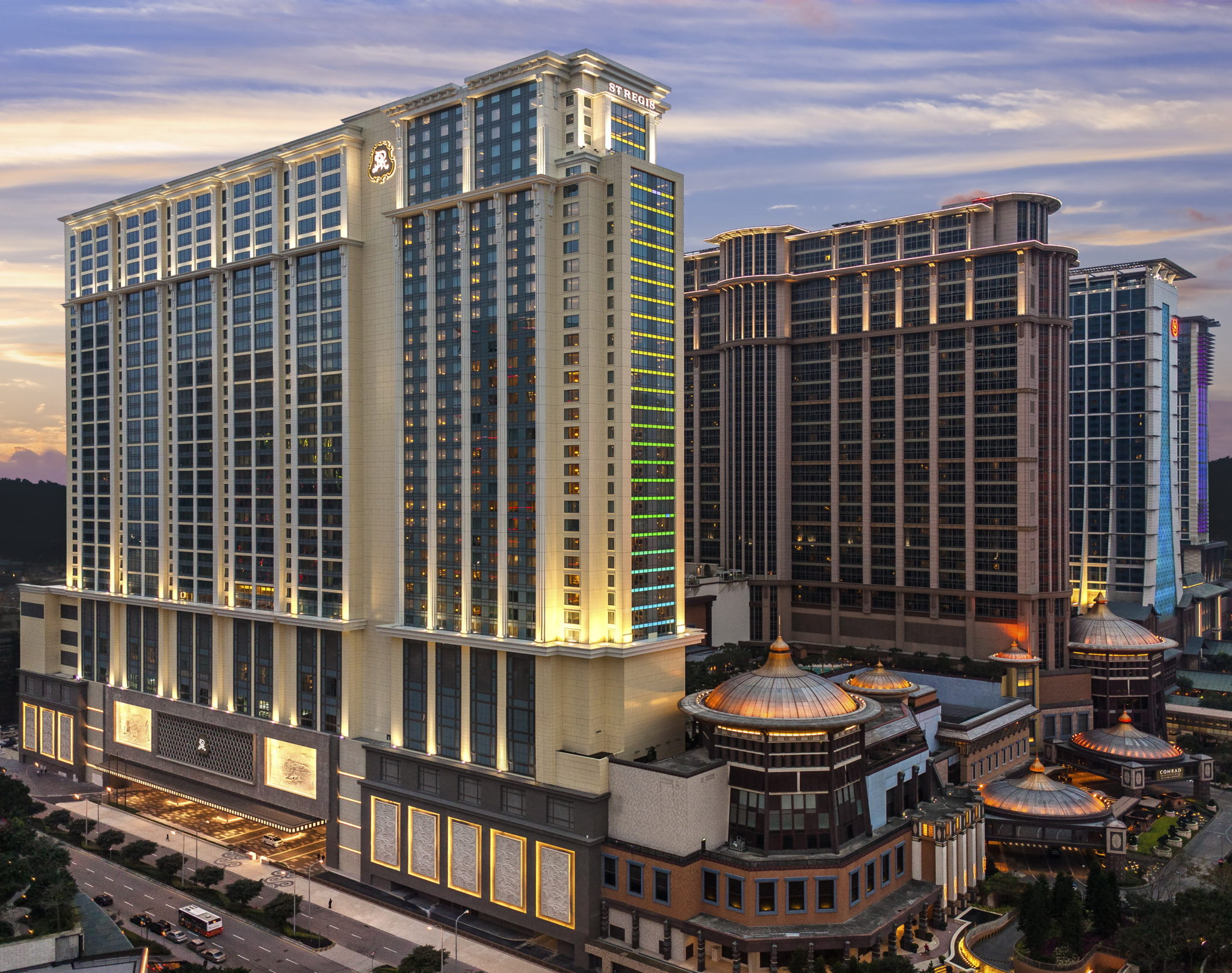 With November already upon us, looking back over the year, what do you think have been the key events of 2017, and why?
One of the most important events of 2017, was the Marriott International Asia Pacific Leadership Conference in April. For the first time in Marriott's history, 2,000 leaders met to forge the company's direction. It was an extremely complicated event and expectations were high. A TV studio was built from scratch inside the Kashgar ballroom, creating a central round stage and tiered seating for 2,000 people. Our carpeted ballroom was also transformed into a wooden floored exhibition space called the "Campus" for chefs to showcase signature dishes.
And although we may now be in November, this year is far from over! Next month, we have a very large-scale MICE event with a multinational pharmaceutical company. We will cater for 3 groups of at least 9,000 MICE delegates who will host events at Sheraton Grand Macao and other hotels within the Sands China portfolio on Cotai Strip.