APAC's largest travel trade show OTM begins in Mumbai
OTM, the largest travel trade show in the Asia Pacific region, began yesterday. The three day event is being held at Bombay Exhibition Centre in Mumbai. The event was inaugurated in the presence of Shri. K J Alphons, Minister of State for Tourism (I/C), Government of India and  Shri. Jaykumar Rawal, Minister of Tourism, Government of Maharashtra.
The event will see 300 hosted buyers and more than 15,000 trade visitors
Host State Maharashtra has a powerful presence led by Shri. Jaykumar Rawal, Minister of Tourism, Government of Maharashtra
Close to 1200 sellers, 50 plus countries and 25 plus states represented at OTM 2018
Speaking at the inauguration, Shri. K J Alphons remarked, "I am happy to know that OTM has emerged as the leading travel trade show in the Asia Pacific region, India has 5000 years old civilisation and a huge heritage for the world to explore. The country has innumerable tourist destinations from The Himalaya Mountains in the North to the backwaters in the South.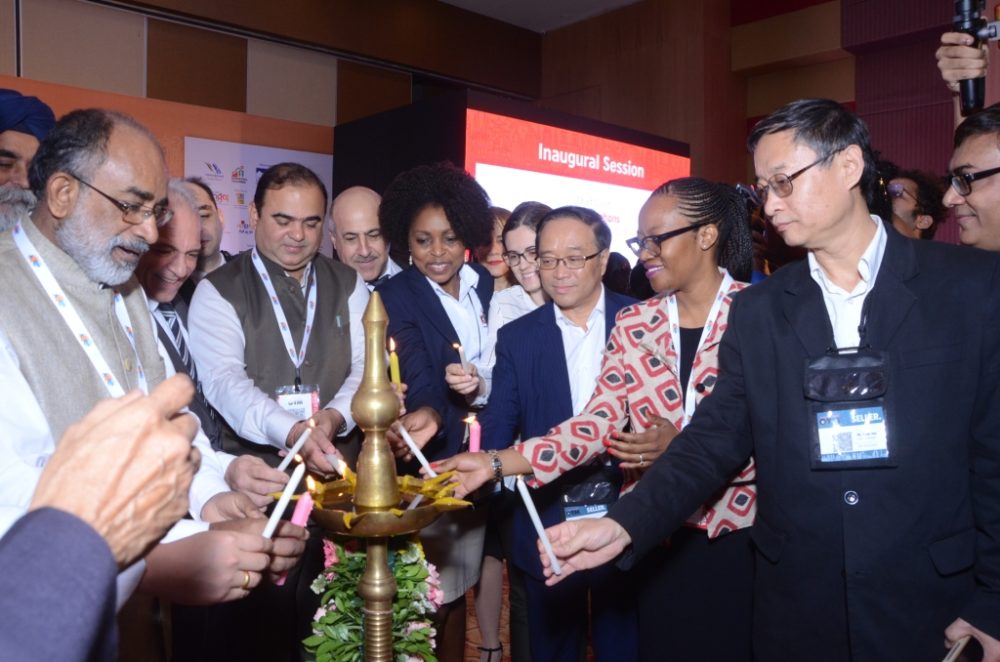 Indian tourism also offers spiritual tourism and cultural heritage with its widely spread civilisation in the sub-continent. I am grateful to the Government of India and Prime Minister Narendra Modi for their effective efforts, regular outreach to the world community and the Indian Diaspora, which has positively changed the outlook of India for tourism in the country. The Ministry of Tourism is working to bring in confidence building mechanisms to establish India as a peaceful and safe destination," he added.
Australia, Bulgaria, Canada, Dubai, Germany, Hong Kong, Iran, Kazakhstan, Laos, Latvia, Malaysia,  Oman, Peru, Philippines, Qatar,  Russia,  Seychelles, Singapore, Sri Lanka, Ukraine, United Kingdom, USA, Uzbekistan and Vietnam  are all represented through private operators at OTM 2018.
India is one of the largest markets of travel and tourism in the world. Indians take some 22 million trips abroad and more than a billion within the country. Mumbai is the largest source market of domestic and outbound travel for leisure, business, MICE and weddings. It serves literally as the 'gateway of India' to the largest number of travellers going abroad from other cities and towns in Western and Southern India.
For more information visit OTM 2018