Upgraded and enhanced:Korean luxury masters re-open Lotte Arai Resort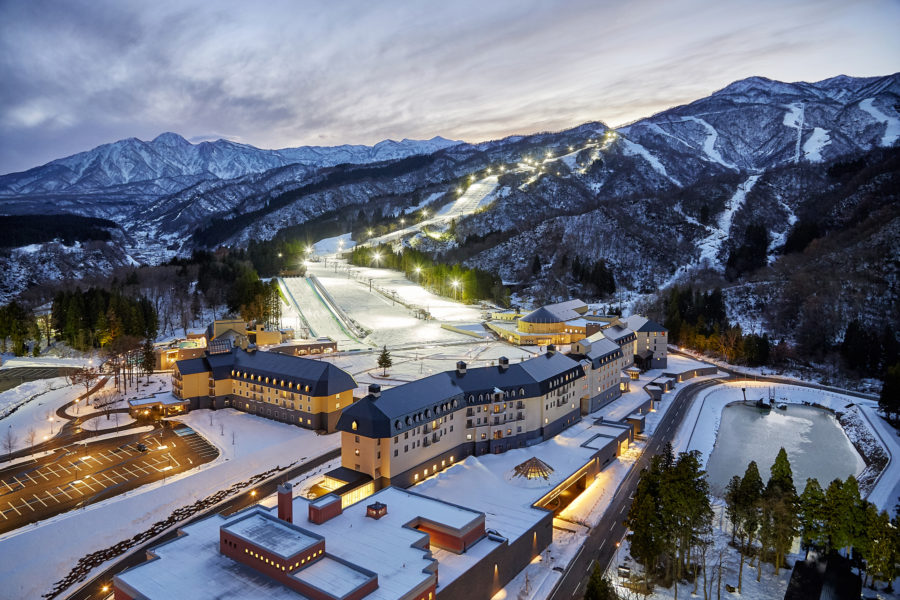 Lotte Hotels & Resorts, the largest luxury hotel group in Korea, opened Lotte Arai Resort in Myoko City, Niigata Prefecture at the end of 2017. The composite ski resort, equipped with the very best facilities, was created after two years of extensive remodeling work since 2015.
Northeastern Japan's Niigata Prefecture is well known as a skiing destination. Niigata is also the background of Kawabata Yasunari's 1968 Nobel award-winning novel Snow Country. Lotte Arai Resort, the top premium mountain resort in Asia, is composed of four hotel buildings with 257 rooms, four lifts, one gondola, 11 slopes, 10 off-piste areas, a hot spring, swimming pool and banqueting hall, .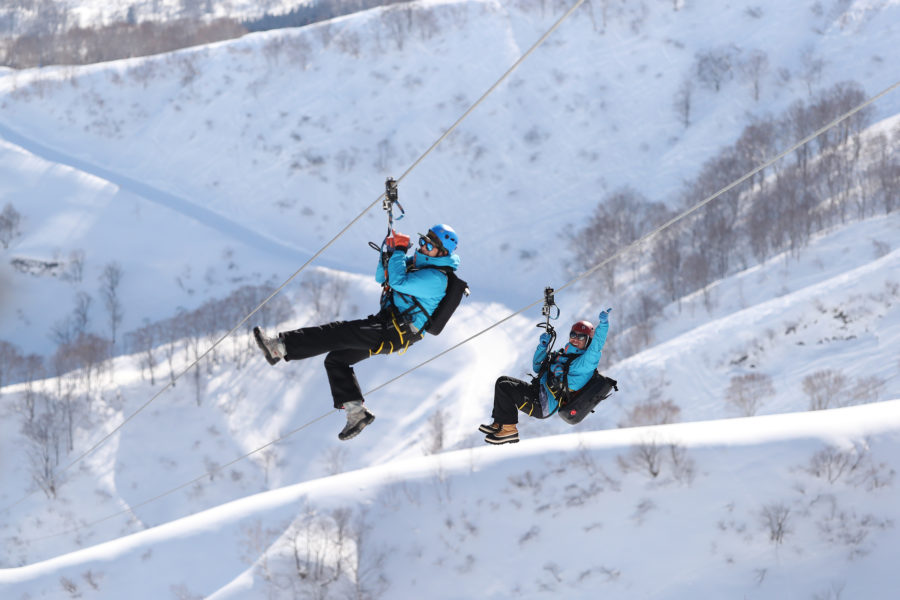 Mt. Okenashi, the home of Lotte Arai Resort, boasts heavy snowfalls and powder snow, which is light and does not clump. It is possible to see the ocean on a nice day, which is a special experience not to be enjoyed at other ski resorts. The resort is equipped with 1.57 million m2 of ski runs, the area is 5.2 km long, has 951 m of varying altitudes, 11 slopes, and 10 off-piste areas properly distributed for beginning, intermediate and advanced skiers. From a sledding slope for children to an advanced course which begins at 1,280 m above sea level, visitors can take advantage of a variety of facilities. The long ski season which is open from December to May of the next year, is also a big hit. Customized Ski lessons are provided by former members of the Australian national ski team.
There are various activities that visitors can enjoy at the resort: The longest zip tour in Asia (1,501 m) will enable you to enjoy the beautiful scenery of the four seasons while feeling freedom as if you are flying in the sky. There is also the longest tubing course in Japan (192 m), bouldering (artificial rock climbing), Fun Wall, professional trampoline, etc. which can be used throughout the year.
Click here for more information.