47 million social media posts confirm USA as "the land of road trips"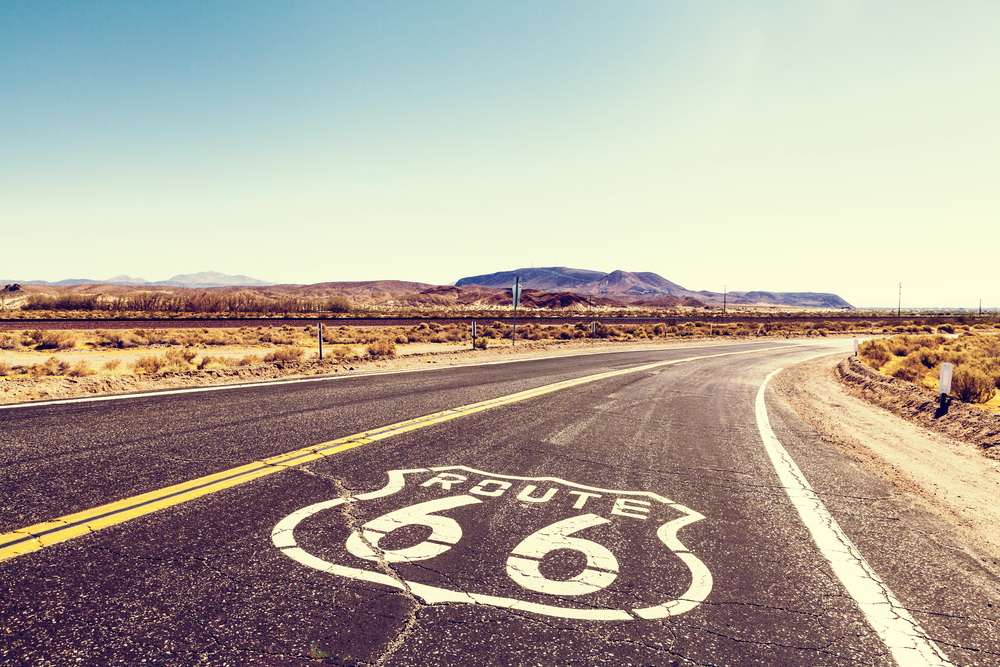 From an analysis carried out by Europcar on over 47 million social media posts, America has come out top for the most popular road trip destinations in the world.
The findings of the research are displayed in an interactive route planner which plots out the most popular routes and features navigable points of interests where road trippers can jump out and get their best Instagram snaps.
Analysis of more than 47 million social media posts on Instagram highlights the hotspots to head to in 2019 according to the road trip loving public. Images using the hashtag #roadtrip have then been scrutinised and the most popular routes have been mapped out to inspire holidaymakers to get out on the open road and explore everything the world has to offer.
"Social media has become a mainstream source of information and inspiration"
Coming out on top is the USA with almost one in five of all posts across the world being tagged stateside (nearly 8 million posts), a 485% increase on Australia which came in second with 1.35 million posts. Highlighting the popularity of the US further, 8 US cities made it into the top 10 in the world including San Francisco, Los Angeles and Las Vegas with Lisbon ranking as the most popular city outside of the US.
Mathilde Gady, group head of digital marketing at Europcar Mobility Group, said of the study: "Travel is one of the greatest freedoms we have and the opportunity to plan and explore through our own means is an important factor for travellers. America is recognised worldwide as the land of road trips but finding a scenic route can leave you spending endless hours trawling the internet to build a travel itinerary."
Gady added: "As social media has become a mainstream source of information and inspiration, we have pulled raw, real data from what users deem as highlights from their travels to give us the prime locations that you won't want to miss off your next trip list."
| | |
| --- | --- |
| Top 10 Countries | Top 10 Cities |
| USA (7,910,854) | San Francisco (310,318) |
| Australia (1,353,392) | Los Angeles (259,764) |
| Canada (1,091,690) | Las Vegas (218,637) |
| France (827,752) | Grand Canyon (206,232) |
| India (826,366) | New York (170,612) |
| Italy (798,437) | Lisbon (114,616) |
| United Kingdom (754,614) | Chicago (107,390) |
| New Zealand (669,607) | Washington, DC (104,887) |
| Spain (540,262) | Seattle (102,003) |
| Iceland (499,084) | Venice (100,052) |
The hashtag #westcoast was the most popular hashtag used alongside #roadtrip across the world with 197,468 mentions, closely followed by the #grandcanyon (182,672) and #yosemite (135,990). Banff (39,967) and Byron Bay (34,016) are the only non-American hashtags to make it into the top 24 globally.
A further deep dive into the American market provides a more detailed analysis on the official home of #roadtrips:
| | |
| --- | --- |
| Top Cities | Top States |
| San Francisco (310,318) | California (1,194,082) |
| Los Angeles (253,247) | Florida (346,047) |
| Las Vegas (218,337) | Arizona (338,692) |
| Grand Canyon (206,232) | Nevada (281,074) |
| New York (170,612) | New York (231,562) |
| Chicago (107,390) | Texas (173,533) |
| Washington DC (104887) | Utah (152,125) |
| Seattle (102,003) | Washington (131,030) |
| Moab (99,091) | Illinois (116,520) |
| Miami (93,434) | Massachusetts (101,715) |