5 activities in Siargao Island every traveller should experience
Although the province is known for its surfing and diving spots, there are several activities in Siargao Island that every kind of traveller can enjoy.
Contrary to the popular belief that this stunning island is only ideal for surfing enthusiasts, the island has a lot to offer even to non-surfers. Siargao is a haven to nature lovers with its lagoons, caves, waterfalls, mangroves, lakes and acres of tropical palm trees. Here are some of the activities in Siargao Island that everyone should try.
Surfing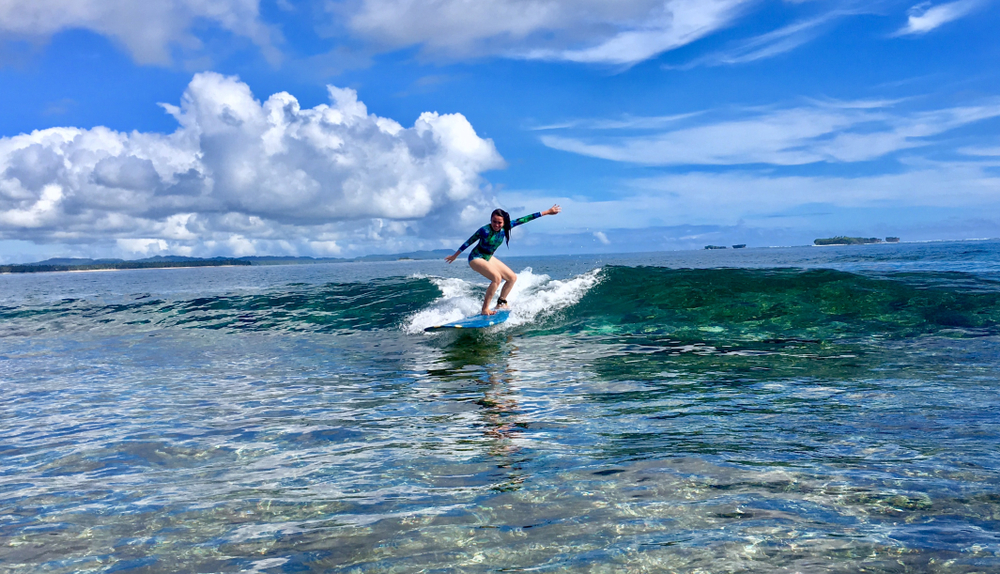 Siargao Island is known for its waves and surfers to travel to this island to ride them. There are many surfing spots on the island, but Cloud Nine is the most popular, which has one of the top 10 waves in the world. Situated in the southeast corner of the island, this is where the intermediate and pros come to surf. Surfers flock the island during the last quarter of the year when the waves are the highest.
Other surfing spots in Siargao Island are Tuason's Point, Stimpy's, Pilar, and Jacking Horse. Most guides suggest that surfers should visit the town of General Luna during the southwest monsoon, while Pilar is the best place to be during the northeast monsoon.
Island-hopping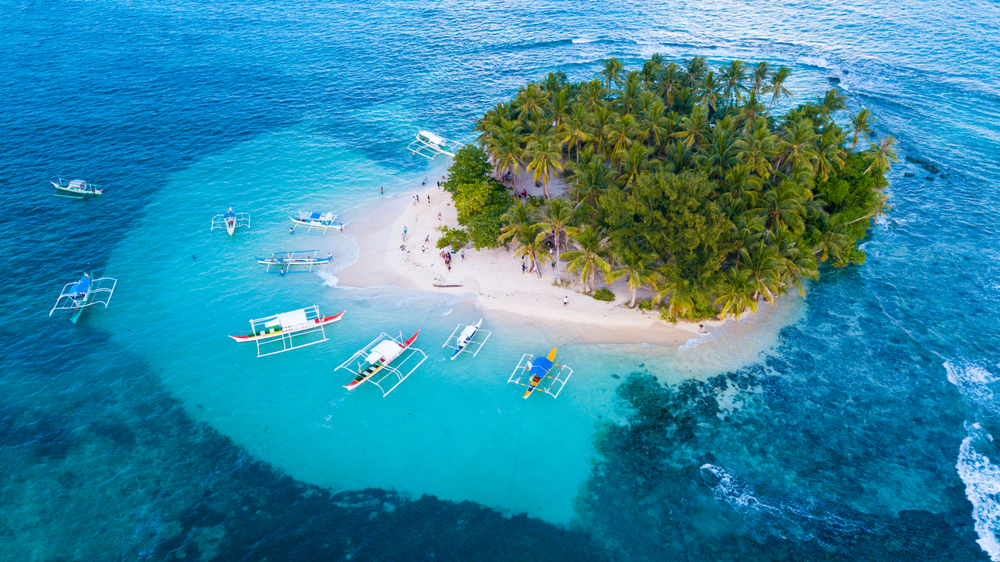 One of the activities in Siargao best enjoyed by tourists is island hopping. The province has islands and islets that boast pristine paradise-like vibe. Naked Island is a small sandbar, with white fine sand and surrounded by crystal clear waters that are great for lounging on the beach and swimming.
Dako Island is one of the big islands in the province in terms of size and is one of the known tourist spots in Siargao. Tourists can rent huts and cottages and can ask a restaurant to cook their seafood for a small fee. Just like Naked and Dako Islands, Guyam Island has a beautiful white beach too. The island is adorned by many coconut trees.
Driving around
Siargao Island is famous for palm-tree-lined roads. Landscapes are best enjoyed driving on a motorbike cruising around across the towns with endless range of trees, rice fields, and quaint houses. Be forewarned, most scooter and motorbike rentals in Siargao don't come with a helmet, so ride at your own risk.
Exploring nature's wonders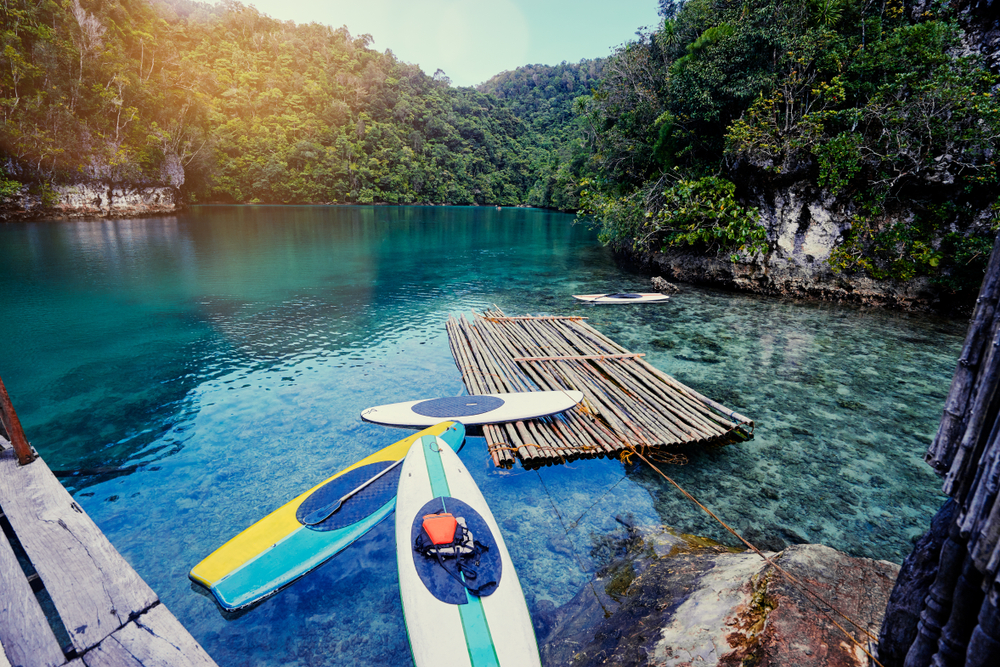 When driving around Siargao Island, tourists can also visit the natural wonders on the island. Taktak falls is the only known waterfall in the island. Just 15-20-minute drive from Magpupungko Tidal Pool, the vicinity is quite developed with a pool fed by spring water cascade.
The Tayangban Cave and Lagoon is one of the most visited places in Pilar. Best visited during low tide since water fills the entire cave during high tide, the cave is adorned with untouched stalactites and stalagmites. At the end of the cave, a small lagoon awaits tourists to take the plunge.
Nightlife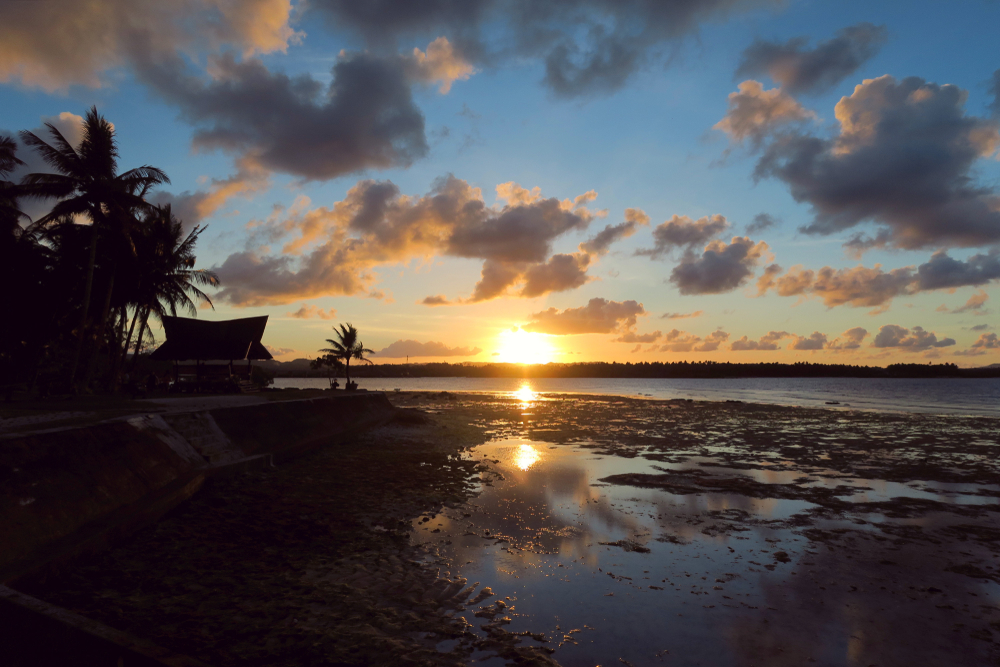 Even though Siargao is a peaceful getaway for many hoping for a quieter atmosphere and a break from the hustle-bustle of the city, its nightlife is also not something to sneeze at. There is never a dull moment in Siargao with bars and restaurants found on the island.
Partying is one of the activities in Siargao apt for anyone who wishes to start or end their trip in a bang while mingling with the locals and other travellers. If partying is not your thing, a nightcap is one way to end a day full of exciting activities. Beer is also unsurprisingly cheap on the island.
Travelling to Siargao
Siargao Island has an airport serving domestic routes, so international tourists need to fly to much bigger airports like Manila and Cebu and fly domestic to Sayak Airport. Surigao City, the capital of Surigao del Norte, is another jump-off point to Siargao Islands. Philippine Airlines and Cebu Pacific have daily flights to Surigao City from Manila and Cebu. Upon landing, head to the port where boats and ferries to the island can be found. At the time of this writing, international travel to the Philippines is still limited, but it is a perfect time for Filipinos to discover the beauty and charm of local destinations. Movement of people to and from Modified General Community Quarantine (MGCQ) areas is allowed based on the Inter-Agency Task Force for COVID-19 guidelines.
The COVID-19 pandemic has changed people's attitude towards travel. Many are putting health and safety on top of their list when choosing destinations, accommodations, and experiences. The Department of Tourism encourages travellers to book rooms on accredited hotels and resorts to have that added layer of safety. Find the complete travel guidelines and list of accredited hotels here.
Visit philippines.travel/safetrip for updated travel guidelines and open destinations. For more information, download the Travel Philippines app at the Google Play and Apple Store.
At the time of this writing (13 April 2021), Philippine destinations included in this article are open only to local travellers to date.