5 exotic UK locations perfect for staycation
As countries are starting to reopen their borders, people are itching to travel to various destinations since summer is just around the corner.
However, with confusing travel regulations, overhead cost due to testing, 14-day quarantine once you get back, and all of the additional hassles involved in travelling overseas, many Brits are mulling to spend the summer back home.
Researchers at CAT Autokeys have looked far and wide in the UK to find some of the most exotic-looking locations which are right at your fingertips. According to the most recent Google Search data from Ahrefs, here are five of the top, most exotic locations in the UK that you will mistake to be in overseas.
Durdle Door, Dorset (or Algarve, Portugal?)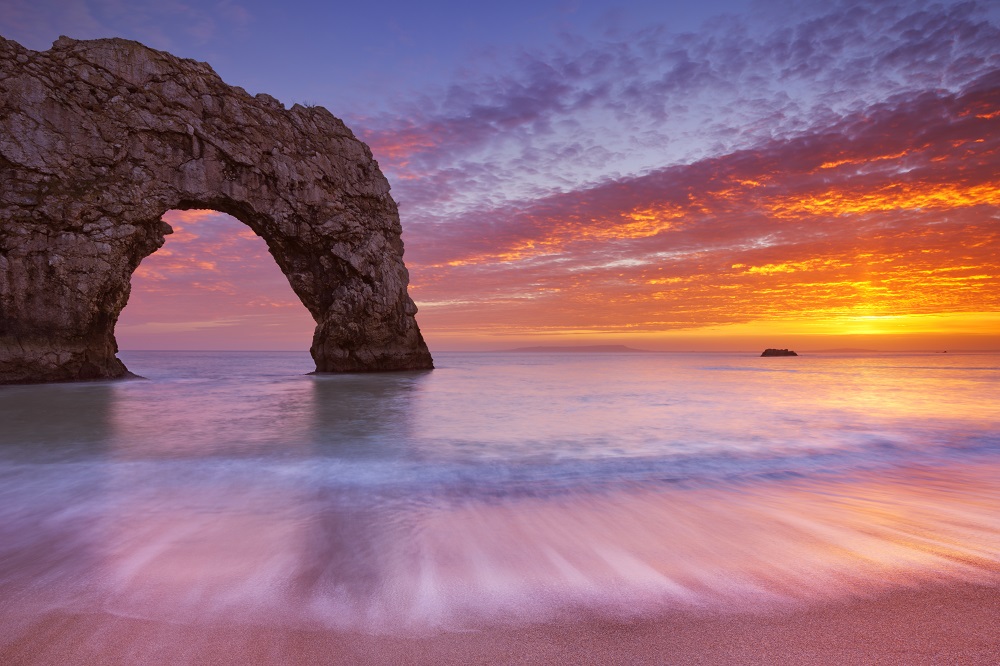 Located on Dorset's Jurassic Coast, Durdle Door's natural limestone arch looks very much like the one you'd find on the popular Portuguese beach. The arch's origins date back millions of years, with the rocks initially formed 150 million years ago, before being contorted into the arch we know today, 40 million years ago.
Portmeirion, Wales (or Varenna, Italy?)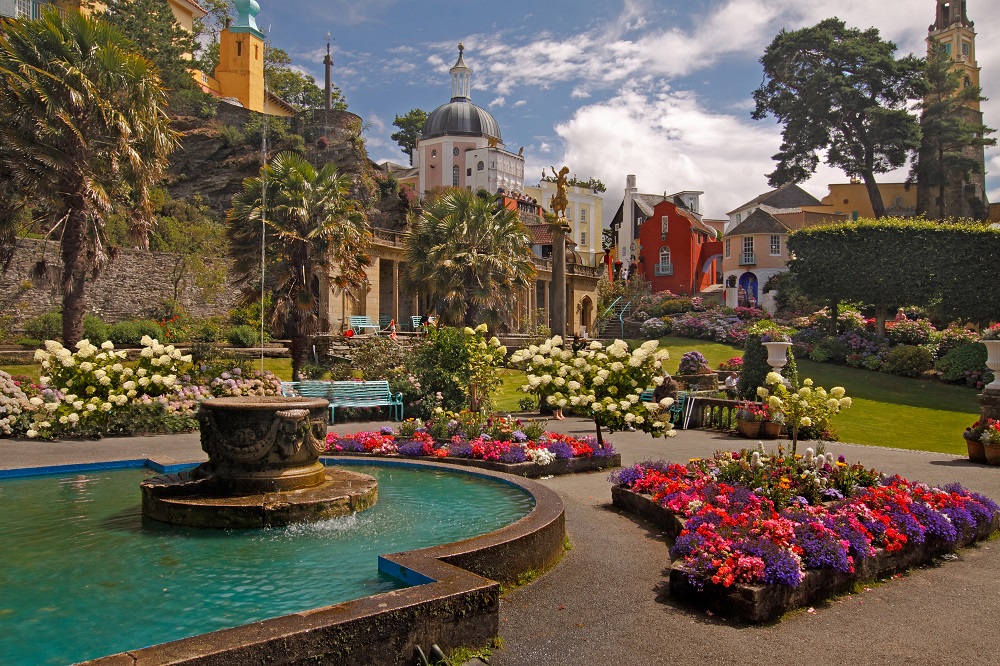 Over 200,000 people flock to this north Wales town every year, specifically because of its Italian feel. When you're there, make sure to immerse yourself in the architectural heritage, and visit the sub-tropical gardens, and authentic Italian style gelateria. There are also several hotels and self-catering cottages available if you'd prefer to spend the night. Visit during the summer months, and you'll feel like you're holidaying in a tranquil Italian town, without having to fork out the cost of flights!
Minack Theatre, Cornwall (or is it a Greek theatre?)
Admittedly, this open-air theatre is much more modern than its Greek equivalent (it was created in 1931 specifically to host Shakespeare's The Tempest). Perched on the cliffs, overlooking the Atlantic Ocean, if you visit in the summer you can often watch one of the many musicals, operas or dramas that take place.
St Michael's Mount, Cornwall (or France?)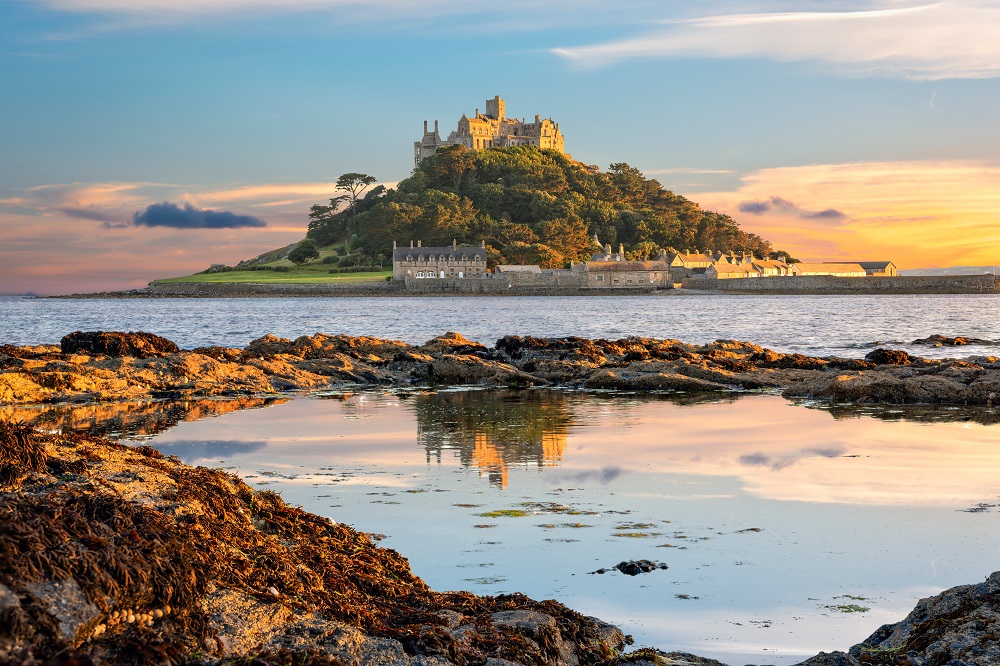 St. Michael's Mount is set back in Mount Bay, and is home to the castle that the St. Aubyn family has called home, since the 17th century. Only 30 people live in the village right now, but if you book onto a guided tour, you can hear all about the families who lived there previously; and explore the buildings as you learn about the important part they've played in the castle's history.
Northern Lights – Isle of Skye, Scotland (or is it Lapland?)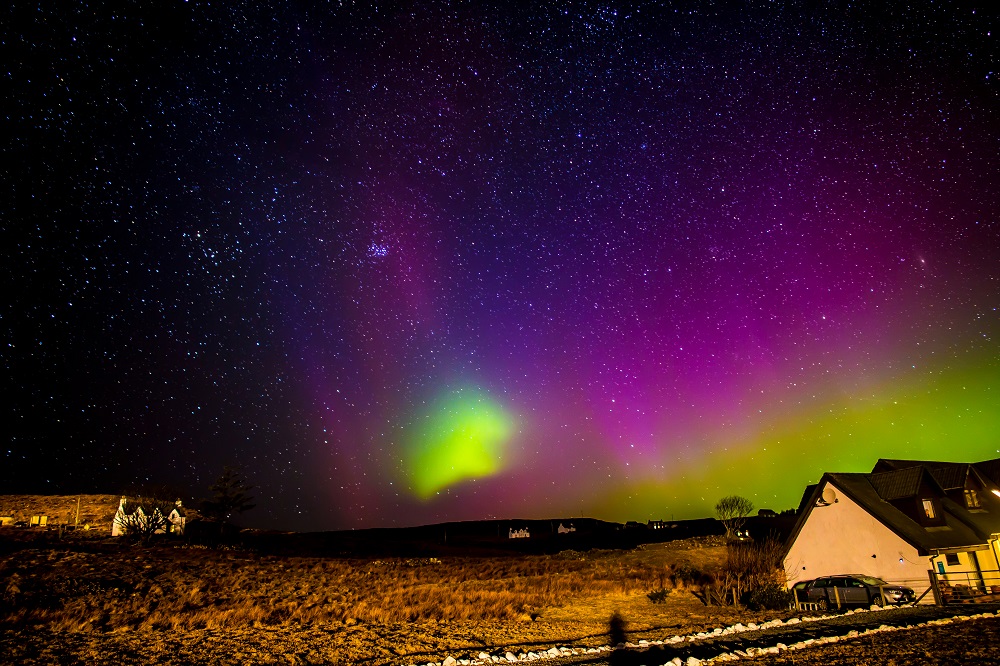 Northern Scotland is on the same latitude as both Nunivak Island in Alaska, and Stavanger in Norway, which is why it's the perfect place to view the Aurora Borealis. In fact, there are multiple Scottish destinations where you can catch a glimpse of the Northern Lights – including Aberdeenshire and the Moray Coast, Inverness, Shetland, Orkney, and even the coast of Fife.