5 fairy tale towns in Italy you've never heard of
The canals of Venice, the Colosseum in Rome, the cypress-lined lanes of Tuscany — InternationalLiving.com has listed five dreamy towns in Italy that aren't well-known.
"Italy's iconic sites are instantly recognisable — like the rolling hills of Tuscany with its golden light; Rome with its imposing, history-soaked Colosseum; the canals of Venice, where striped-shirted gondoliers row from the back of their boats," said Jennifer Stevens, executive editor at International Living.
Urbino
The walled city of Urbino in northern Le Marche has spire-like towers and castle-like wonders like the Palazzo Ducale. The cathedral's dignified dome and bell tower rising behind it gives the first impression of a princess's palace. There's a lot to love about Urbino's cobbled old town that shows off its world heritage status in stately style.
San Marino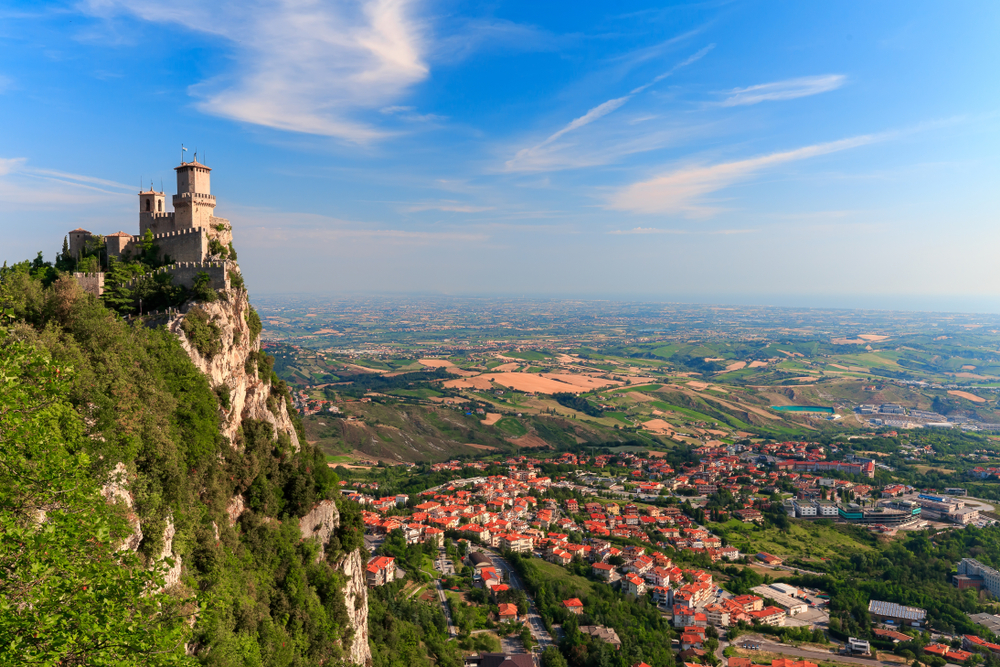 Not far from Urbino, the dramatic castles of San Marino perch themselves on top of Mount Titano, at 2,400 feet above sea level.
Encircled by the regions of Le Marche and Emilia Romagna, the setting amidst ridges and hills is captivating, but the countryside is upstaged by the impossibly-positioned castles — three of them on successive peaks.
Civita di Bagnoregio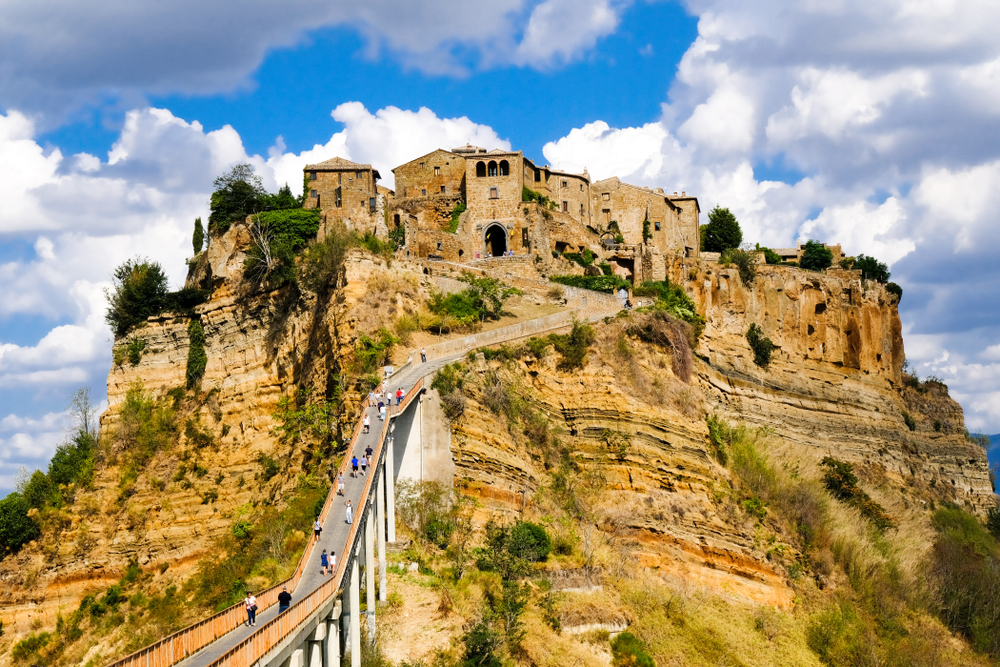 This astonishing town in northern Lazio near the Umbria border has defied the odds and hangs on despite having been dubbed "il paese che muore" — the dying town.
Occupying a small tufa mesa amidst ghost-like sculpted canyons, the other-worldly landscape heightens the dramatic island-like effect that resembles a Tolkien setting, especially when mist or clouds roll in.
Civita is reached only by way of a long footbridge.
Castelmezzano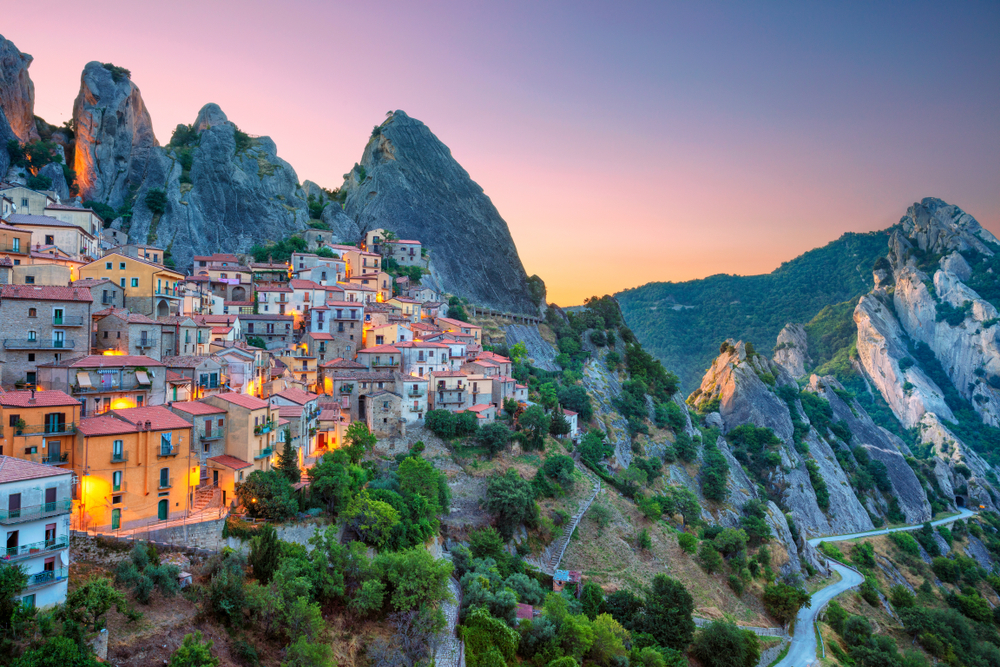 Cradled in the clefts amidst the jagged spires of the Dolomiti Lucane in the southern region of Basilicata, the first sight of Castelmezzano seems imaginary.
The town's builders found an ideal shelter to escape invaders, and Castelmezzano remained in its own world until after WWII.
Alberobello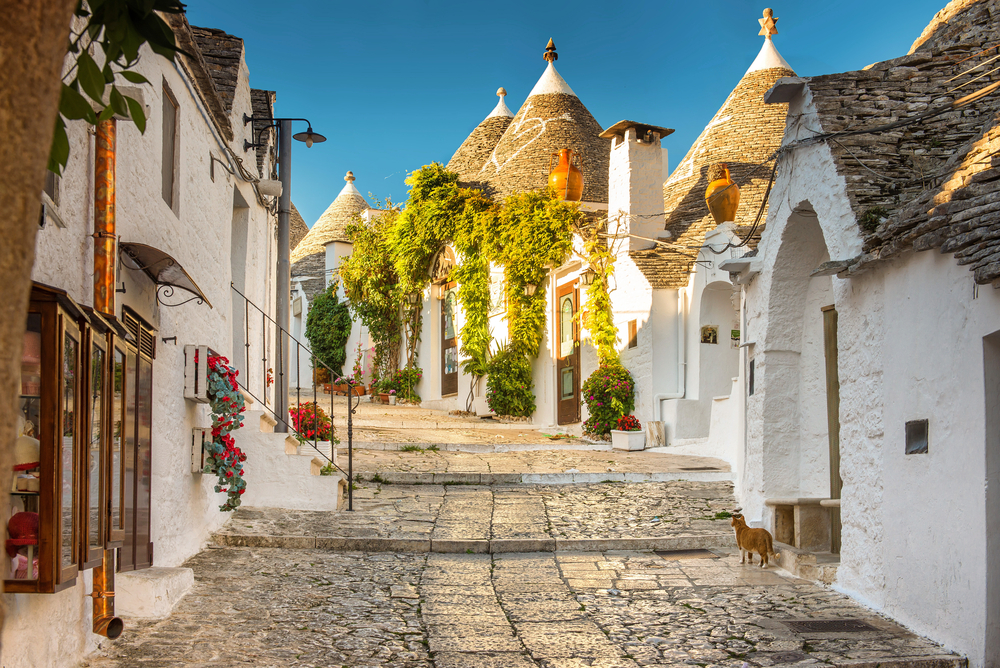 The Valle d'Itria zone of Puglia holds an architectural oddity, called trulli. They're scattered around the area's countryside, but the town of Alberobello is the epicentre with more than 1,000 trulli, looking like a city of hobbit homes.
The entire town is built of them, resembling a pointy-roofed fantasy-land where you expect elves and gnomes to step off the pages of a children's book and frolic in the streets.
"There's so much more to see and enjoy in Italy"
Stevens added: "Those are all spots that attract huge numbers of tourists — and with reason. But there's so much more to see and enjoy in Italy — places where you can escape the crowds, but still enjoy a fairy-tale-worthy experience.
"In the region of Puglia, in the south, for instance, you'll find unusual trulli homes with their curiously conical roofs. In Lazio, close to the centre of the country, there's a town accessible only by footbridge, which all but begs you to stroll along it. We've recently compiled a report on our International Living recommendations for five Italian towns you don't likely know — but should."