5 hard-to-miss sites for a sustainable holiday in Palawan
In light of the current COVID-19 situation, the recommendations and activities mentioned in this article are for fully vaccinated travellers coming from visa-free countries only. Please always refer to local government health advisories for travel.
A sustainable holiday in Palawan is the best way to enjoy this majestic province in the Philippines. Boasting bleach-white sand beaches, large limestone cliffs, and a rich marine ecosystem, tourism is one of the main sources of revenue for the incessantly visited island of Palawan. However, an increase in the number of tourists visiting may affect the environmental integrity of the destination.
Picking up valuable lessons from Boracay, Palawan is striving to make the destination more sustainable. The Philippines' Department of Tourism (DOT) fully supports the development project in Palawan to boost sustainable tourism. The project is a collaboration between the DOT, the Tourism Infrastructure and Enterprise Zone Authority (TIEZA), the Provincial Government of Palawan, the Municipalities of Coron and El Nido, and the Asian Development Bank.
DOT's Transforming Communities Towards Resilient, Inclusive, and Sustainable Tourism (TouRIST) programme, aims to develop destinations to be more sustainable and inclusive. Projects will focus on making improvements to the town's drainage; solid waste (landfill development); ecosystem-based tourism site management; as well as enterprise and skills development from 2021 to 2026.
Here are the five tourism products perfect for a sustainable holiday in Palawan:
Subterranean River National Park
Do not miss the chance to visit the majestic Subterranean River in Puerto Princesa, which is one of the 7 New Wonders of Nature and a UNESCO Heritage Site. Ride a boat or a paddle boat and explore the 1.2 km length of the Underground River adorned with limestone walls and spectacular stalactites. The river emerges into the sea and fosters a "mountain-to-sea" ecosystem.
Natural Christmas trees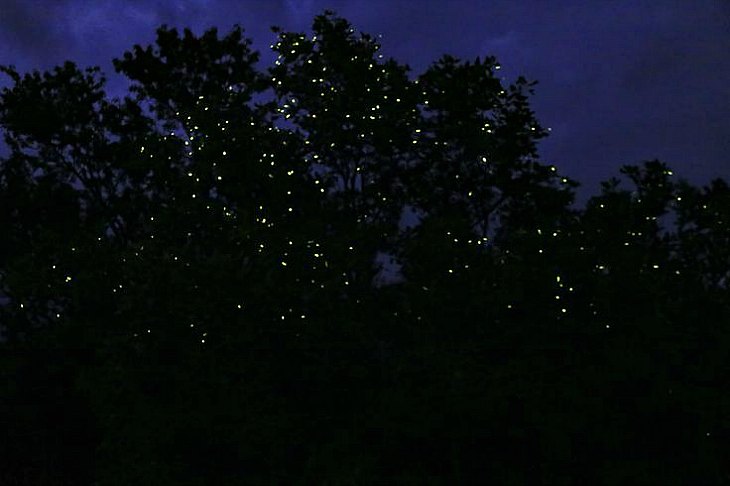 Due to its unperturbed nature, fireflies live and flourish amongst the mangroves and trees situated along the banks of Sicsican and Nagsaguipi rivers or at Kitu-Kitu D' Makarios Place far from the light pollution of the city. Board a boat and cruise the still river close to the mangroves and just marvel at the glittery night show.
Island hopping in El Nido 
Palawan is known for its majestic sceneries, especially El Nido, which is filled with rocky landscapes, marvellous beaches, islets and lagoons. You can chill, swim, and snorkel in the waters of the Big Lagoon, 7 Commandos Beach, Secret Lagoon, Shimizu Island. Discover hidden sites like Hidden Beach, Secret Beach, Matinloc and other destinations.
Snorkelling in Coron
Coron is one of Palawan's most popular beach and island destinations. The island became famous among backpackers due to its World War II wreck diving spots, beautiful rock formations, and unbelievably clear waters. Dubbed as the laidback sibling of El Nido, Coron boasts captivating islets, enthralling lakes and lagoons.
Kayangan Lake
Coron has breathtaking tourist spots like Kayangan Lake, one of the cleanest lakes in the whole country. Its nickname, The Blue Lagoon, is due to the surrounding tall limestone formations, making the area look and feel very secluded.
All major Palawan destinations (El Nido, Coron, San Vicente, Culion, and Puerto Princesa) are open for tourism. Fully-vaccinated travellers must present their vaccination card and negative antigen test. Unvaccinated travellers must submit a negative RT-PCR test in some LGUs, except in Coron, Puerto Princesa, and Culion where unvaccinated travellers are not allowed.
Also, travellers to Palawan must register at S-PASS.ph and at sanvicentepalawan.gov.ph/tourism for those travelling to San Vicente.
As of 10 February 2022, fully vaccinated tourists from visa-free countries are allowed to enter the Philippines. Visit visitor.tourism.gov.ph for the full list of countries allowed to enter, travel requirements, and health and safety protocols.