5 must-try food and drink experiences in Scotland
Enjoying food and drink experiences in Scotland is the perfect way for travellers to develop a strong sense of place. It is also a great opportunity to really dive into Scotland's culture as visitors will be be spoilt for choices when discovering Scottish cuisine.
Here are some of the food and drink experiences in Scotland that you should not miss.
Dine in finest Michelin-starred restaurants
Scotland is dotted with several top-of-the-line restaurants worthy of a visit. There are currently 10 restaurants in Scotland awarded a Michelin-star rating, which has been the compass of diners and food lovers seeking for high quality cooking. Nine restaurants in Scotland currently hold one Michelin star, and one restaurant holds two stars. The list of restaurants is updated once every year. A restaurant with one Michelin star has very good cooking in its category. A restaurant with two Michelin stars has excellent cooking which is worth a detour.
Visiting some of the best restaurants is one of the food and drink experiences in Scotland you must do when visiting the country. In Glasgow, Cail Bruich means "to eat well" and is led by renowned chef Lorna McNee. The restaurant is renowned for its use of the finest seasonal Scottish produce, attention to detail and impeccable and friendly service.
Head to Edinburgh where top-level chef Tom Kitchin leads his self-named restaurant with the philosophy of "'From Nature to Plate," which is the chef's motto and passion for using the freshest and best quality Scottish ingredients. The restaurant serves French cuisine influenced by modern Britain.
Taste excellent cooking worthy of a detour in Andrew Fairlie, Scotland's only two Michelin-starred restaurant. Tucked away behind a discreet private entrance at Gleneagles Hotel, the restaurant serves the very best in French and Scottish cuisine.
Eat. Sleep. Repeat. in restaurants with rooms
There is nothing better than having a sound night's sleep after a sumptuous meal. A restaurant with rooms is one of the food and drink experiences in Scotland where four and five-star rooms on-site are offered to diners. As many restaurants with rooms in Scotland hold AA rosettes or even Michelin stars, your booking will normally guarantee you a table for dinner.
Choose from a famously remote inn on the Isle of Skye, a foodie destination in Fife, a charming 17th-century farmhouse in the Loch Lomond and Trossachs National Park, and probably Edinburgh's most famous dining experience on the Royal Mile.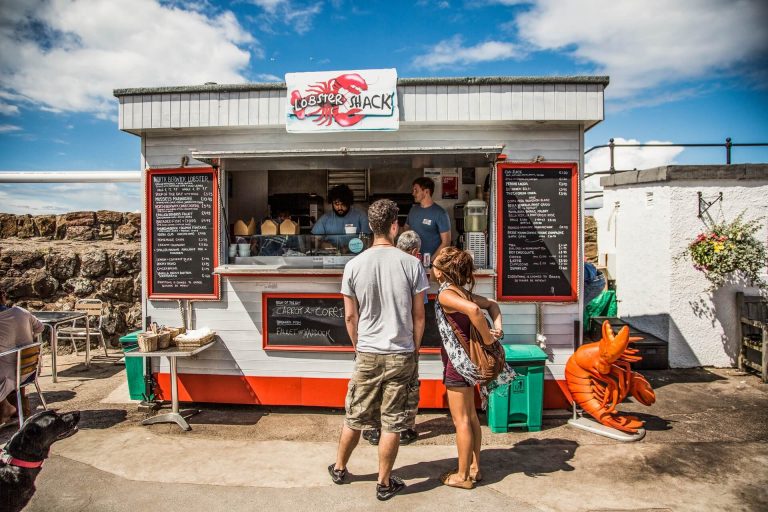 Snack at seafood shacks
The rich and vast Atlantic Ocean is right out of Scotland's doorstep, which means our seafood selection arrives fresh and tasty to our restaurants, cafés, bars and markets every day.
Local seafood shacks are peppered all over Scotland, from Ullapool in the north west, and the Isle of Seil in Argyll, to the fishing port of Crail in Fife, you won't be lost for variety no matter where you go. Majority of these seafood shacks are by the coast or harbour, where locals and travellers can enjoy gorgeous seaside views!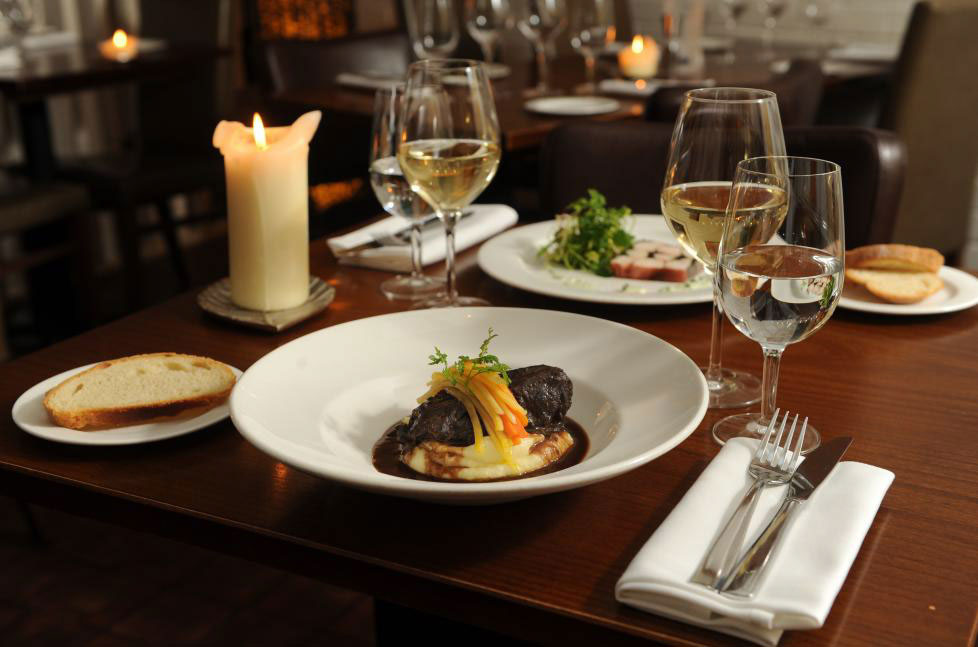 Indulge in local produce and cuisine
It is an understatement to say that food and drink experiences in Scotland are the heart of the country as it is he very lifeblood of Scotland's culture and economy. Thanks to Scotland's lush landscapes and coastal waters, Scotland produces some of the best, and most sought after, natural produce in the world. The farmer's market is like a treasure trove of locally-sourced and organic food and drink. Visit one of the many markets held regularly throughout Scotland.
Another way to enjoy fresh produce is to enjoy Scotland's traditional dishes like its national dish haggis. Never leave Scotland without trying cranachan or the king of Scottish desserts that is traditionally made with crowdie (a soft crumbly Scottish cheese) mixed with cream, oats, raspberries, a dash of whisky and drizzled with honey.
Enjoy a tipple of whisky
Whisky is Scotland's national drink and the country's biggest export. Homegrown and skilled distillers craft the precious spirit from pure and crystal-clear waters and golden barley aged in oak casks. With over 130 active distilleries in Scotland spread across five whisky regions, with many offering fascinating tours, there are lots of whiskies to enjoy responsibly and plenty of opportunities to learn how it's made. Each whisky has its own unique flavours and character that travellers must try. Moreover, watch out for new whisky distillery openings of Eden Mill Distillery, Arbikie Distillery, Port of Leith Distillery, Johnnie Walker Princes Street, Nc'Nean.