5 reasons why Shilla Monogram Quangnam Danang is the ultimate luxury resort in Vietnam
Shilla Monogram Quangnam Danang is a luxury resort in Vietnam located between the popular seaside city of Danang and the historic town of Hoi An. The resort reinterprets the local lifestyle through the lens of The Shilla.
Here are five reasons why the Shilla Monogram Quangnam Danang is the definition of a luxury resort in Vietnam and why you should book your stay there.

Perfect location
Framed against the magnificent view of the sparkling ocean on the pristine Non Nuoc Beach, Shilla Monogram Quangnam Danang is perfectly positioned between Danang, one of Vietnam's most reputable seaside cities, and Hoi An's charming UNESCO World Heritage-listed Ancient Town.
The resort is located near many golf courses embracing views of picturesque dunes and is approximately 30 minutes away from Danang Airport. Holidaymakers can conveniently combine their beach-front stay with a visit to Hoi An, Danang and nearby historic attractions.
Premier facilities and service
Shilla Monogram Quangnam Danang boasts 309 rooms with magnificent views overlooking the sea or Son Tra peninsula. More than half the resort's rooms are furnished with twin beds, especially with connecting doors perfect for families.
Guests can enjoy exclusive access to a private beach and brand-new, state-of-the-art facilities including four lavish pools boasting ocean vistas, a 24-hour gymnasium, rejuvenating indoor Sauna with hot and cold baths, a collection of jetted tubs within the tranquil Therapy Garden and the adorable kids' club, Little Monogram. Especially, the pools are heated to a balmy 29-30 degrees, so guests can experience outdoor swimming in warm water until late at night, even in the winter.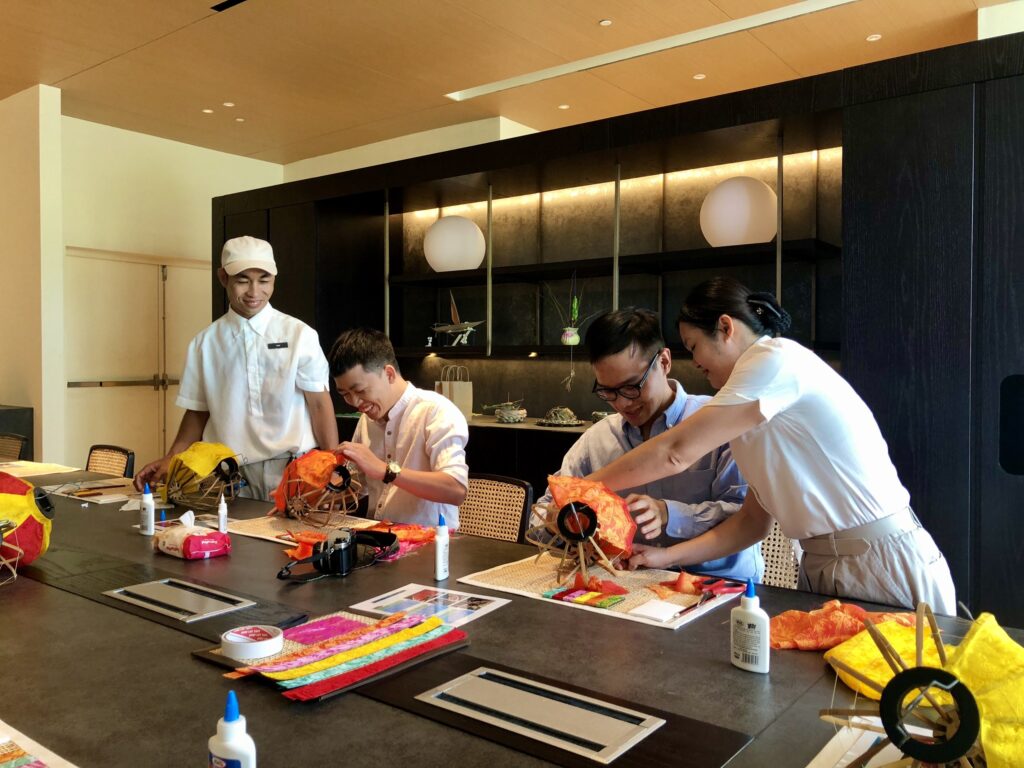 Localized experience
Staying at Shilla Monogram Quangnam Danang, guests will have the unique opportunity to refresh by taking part in a wide range of guest activities, from beach sports and wellness exercises to distinct regional cultural experiences. Also, the intimate Monogram Lounge offers guests opportunities to appreciate and experience local arts and treats right in the resort.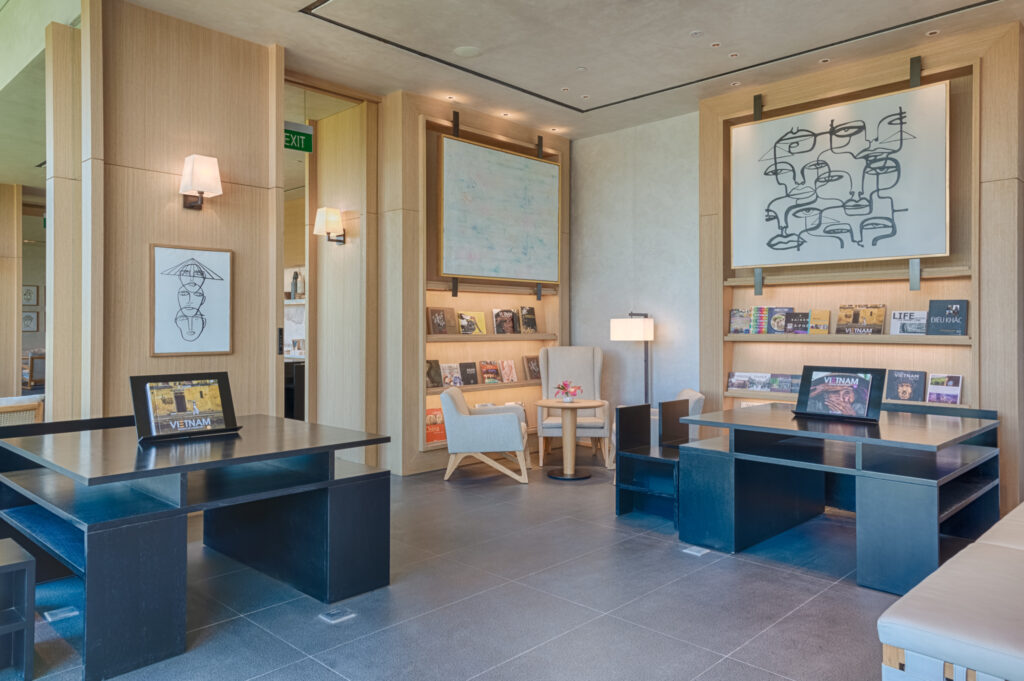 A marriage of two cultures
With Thanh Cong Group (TC Group) as the owning company, Shilla Monogram Quangnam Danang resort is the first global property managed under The Shilla Hotels & Resorts brand, a part of Samsung Group from South Korea, located in Vietnam. The hotel creates a harmonious cultural balance by infusing the timeless and genuine values of The Shilla and embracing the local indigenous charm and beauty of Da Nang.
"We showcase the very best of local flavour in our products, from the design, layout, services to what we offer through dining and entertainment. Our aim is to bring the best of Da Nang and Quang Nam to our customers from everywhere in the world," says An Jae Suk, general manager, Shilla Monogram Quangnam Danang.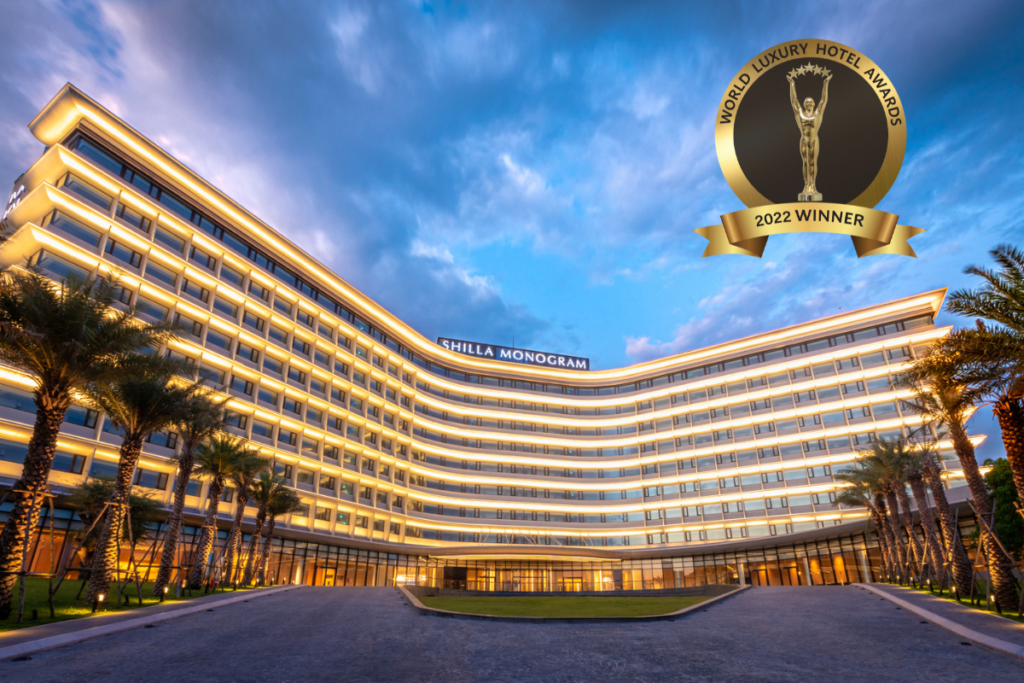 Recognised by industry experts and guests
Shilla Monogram Quangnam Danang has been named as the continent winner for "Luxury Coastal Resort" category by 2022 World Luxury Hotel Awards. This prestigious award serves as recognition of contemporary design, cultural value in products and international service excellence at the hotel. The World Luxury Awards recognize Hotels, Spas, Restaurants and Travel Establishments for world-class service excellence. Awards are presented on a country, regional, continent and global basis. Winners are selected by public vote online, providing true recognition that reflects the hard work and dedication exhibited by the staff.
Stay beyond your dreams at Shilla Monogram Quangnam Danang!