5 reasons why you need to visit Australia's Melbourne Skydeck
Melbourne Skydeck is the best way to see Melbourne come alive, with 360-degree views of the city 300 metres above ground level, it's a family experience above all else.
Located right in the heart of the  city,  the Melbourne  Skydeck captures  everything  that is special about  Melbourne  and beyond. The highest observation deck also offers state-of-the-art virtual technology, great food and drinks as well as amazing and unique experiences for the whole family.
Here are some of the reasons why you should visit the Melbourne Skydeck if you travel to Victoria, Australia.
Highest observation deck
After undergoing a multi-million renovation, the formerly known as Eureka Skydeck has been transformed into Melbourne Skydeck. Still the highest observation platform in the Southern Hemisphere, take in the whole city of Melbourne and beyond 300 metres high above in Victoria's highest viewing attraction. It is one of the best ways to see and experience the city. It's Melbourne on another level!
Best VR experience in the Southern Hemisphere
Melbourne Skydeck houses the first and largest virtual reality theatre in Victoria. The Voyager Theatre features 24 award-winning Positron Voyager virtual reality 'pod' chairs that take guests on an immersive journey of discovery through 16 iconic Melbourne experiences.
Brace yourself for a 360-degree cinematic, immersive, and sensory voyage, discovering Melbourne's festivals, laneways, Yarra River, sporting events and Victoria's stunning scenery experiencing Super 8K high-definition and 6-D sensations.
Enjoy events like the Melbourne Cup and Australian Open with the best seats. Feel the exhilarating ride in Scenic Railway wooden roller coaster at Luna Park.
With a bespoke soundtrack created by local music legends Felix Riebl and Ollie McGill of The Cat Empire, this 11-minute journey is sure to awaken the senses and deliver you right into the heart of Victoria.
Unique thrill-seeking experiences
Push your boundaries and face your fears when you step into the Edge. The Edge is a transparent glass cube that projects out from Melbourne Skydeck, leaving you suspended nearly 300 metres above the streets of Melbourne. Challenge your friends and family or execute an unforgettable proposal in this once in a lifetime experience.
Get another boost of adrenaline by walking on the Plank, a virtual reality experience that ends with a thrilling virtual plunge and zipline ride. Wearing a VR headset, traverse a narrow plank and try "not to fall" while you are transported 285 metres above Melbourne City. It is a bewildering challenge for children and adults alike.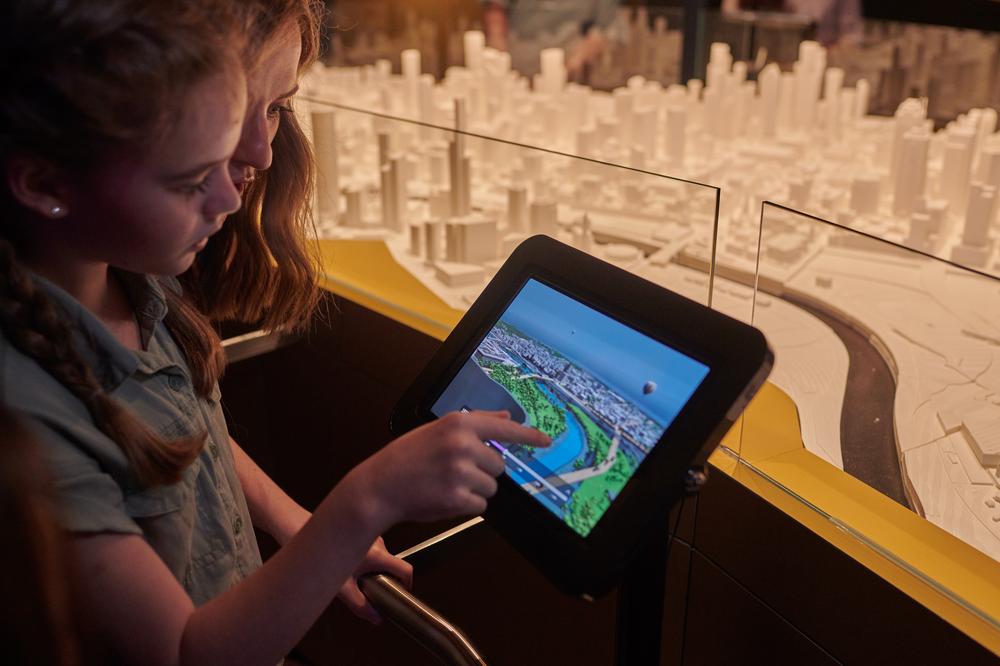 Interactive model of Melbourne
Discover Melbourne through the Skydeck app. Search for all 31 strategically-placed markers all over the Melbourne Skydeck. Search, scan and unlock to discover Melbourne landmarks and iconic international towers – all in 3D.
Receive a free Melbourne Skydeck-branded gift from the retail store when you uncover all 31 markers!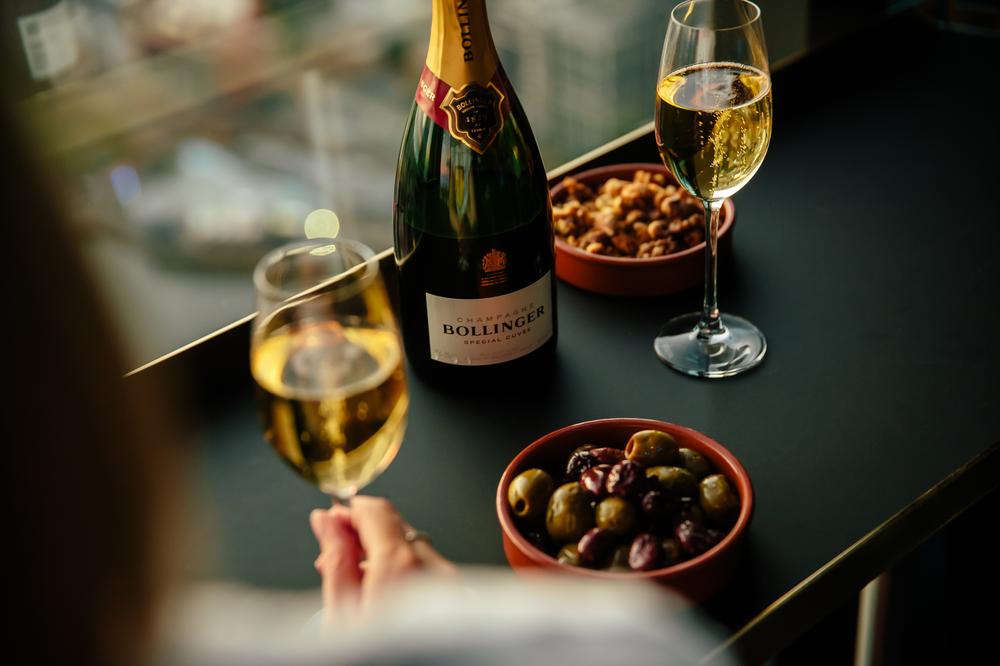 Sip and snack in the clouds
Enjoy a nibble and a tipple while enjoying the breathtaking views of the city. Bar 88 offers a range of fine wines, beers, spirits, and cocktails best paired with Pacific oysters, a seasonal cheese plate or chicken liver pate to cap off the experience. A heartier snack of pies, pasties and sausage rolls as well as soft drink and coffee are available.
For those wanting to go a level up, dine in the clouds at Eureka 89 where diners can choose from curated chef tasting menus designed by award-winning Executive Chef Renee Martillano while taking in the spectacular views of Melbourne and beyond. The space is also available for hire for special events.
Fully-vaccinated travellers can now travel to Australia and enjoy travelling to Victoria for its full glory, while those who are unvaccinated or have a medical exemption will need to quarantine for seven days.
The greater news is that stores, cinemas, theatres, and other entertainment venues like the Melbourne Skydeck can operate at maximum capacity subject to vaccination and COVIDSafe requirements.
Take the hassle out of travel by booking this unique experience from Australia's leading experiential tourism group – Journey Beyond. Owners of The Ghan, Indian Pacific, Outback Spirit, Rottnest Express and more, the group aims to take their guests "beyond", to ignite their imagination and to transform the amazing into the breathtaking.