5 scariest events that happened in travel this year
Happy Halloween! It is the perfect time to share horror stories. This year, the travel industry suffered a number of events. Below are the five events in travel that spooked everyone in the industry.
Boeing 737 Max 8 controversy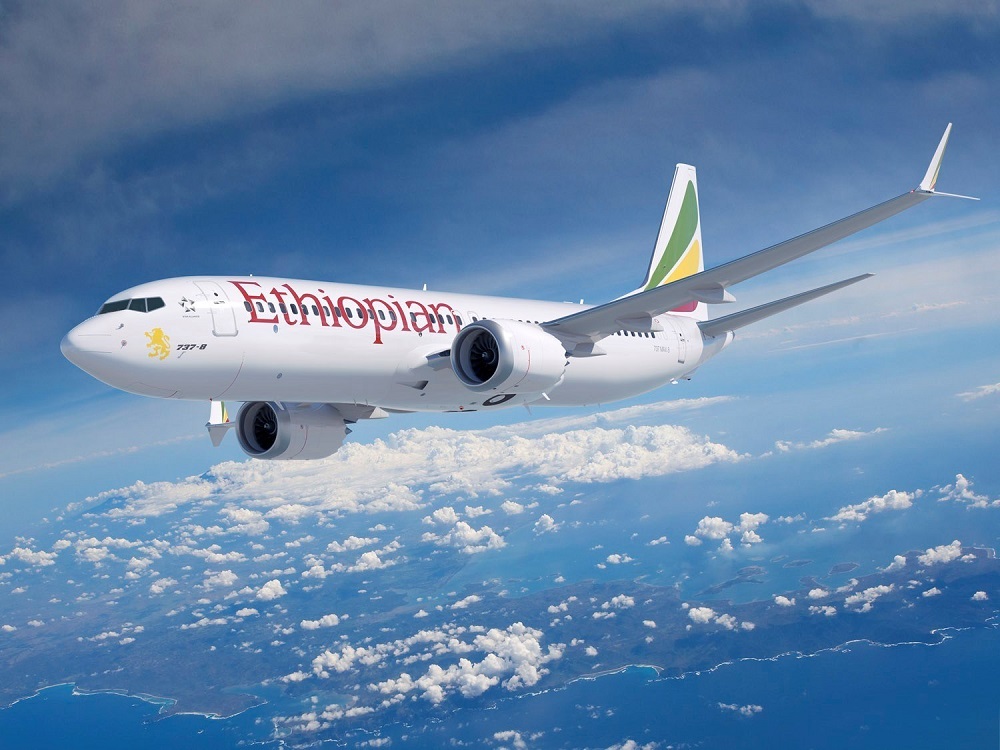 Boeing 737 Max 8 aircraft is involved in a major controversy after two fatal crashes in less than six months. The first, in October, killed all 189 passengers and crew aboard a Lion Air flight when the plane plunged into the Java Sea in Indonesia shortly after take-off. The second is in March when Ethiopian Airlines 302 crashed killing 157 passengers.
US Congress and FAA went to investigate Boeing's newest aircraft. The two fatal incidents resulted in the dismissal of Kevin McAllister, chief executive of Boeing Commercial Airplanes. He is being replaced by Stanley Deal, leader of Boeing's services division. The shuffle in Boeing's top ranks comes after it was revealed that the software Maneuvering Characteristics Augmentation System (MCAS) was faulty causing the accidents. The controversy caused cancellations of orders and loss of confidence from airlines.
Sri Lanka Easter disaster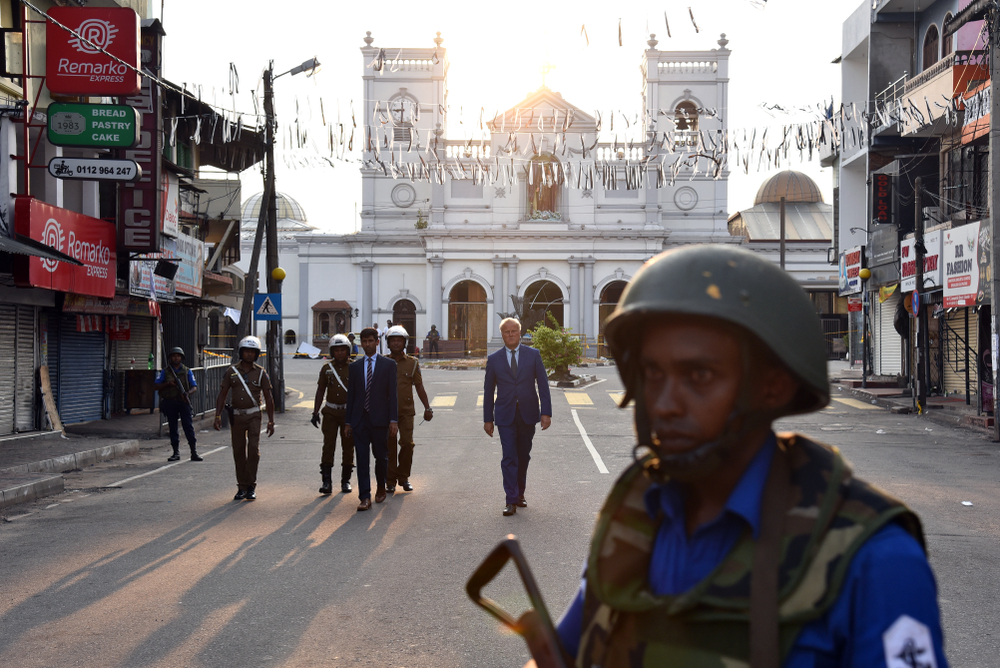 On 21 April, 259 people were killed and hundreds injured in a series of bomb explosions across Sri Lanka on Easter Sunday. There are eight blast sites reported, including churches and high-end hotels like The Shangri-La, Cinnamon Grand, and Kingsbury. Locals and tourists were among the dead, including some notable personalities.
According to Sri Lankan government officials, all seven of the suicide bombers in the attacks were Sri Lankan citizens associated with National Thowheeth Jama'ath, a local militant Islamist group with suspected foreign ties, previously known for attacks against Buddhists and Sufis. The bombings caused a dip in Sri Lanka's tourism
Jet fiery landing in Moscow
#Russia #Moscow the plane that crash landed while on fire at Sheremetyovo airport is reported to be a Sukhoi Superjet-100 pic.twitter.com/CC5NHLGcZb

— NewsWorldWide (@NewsWorldWide4) May 5, 2019
On 5 May, an Aeroloft passenger plane made an emergency landing and caught fire at Moscow's Sheremetevo Airport, killing 41 people.
Aeroloft announced that flight SU1492 to Murmansk was in flames after technical problems that forced it to turn back to Moscow on Sunday. The plane, with 73 passengers and five crew members aboard, made a hard landing after which a fire broke out.
HongKong protests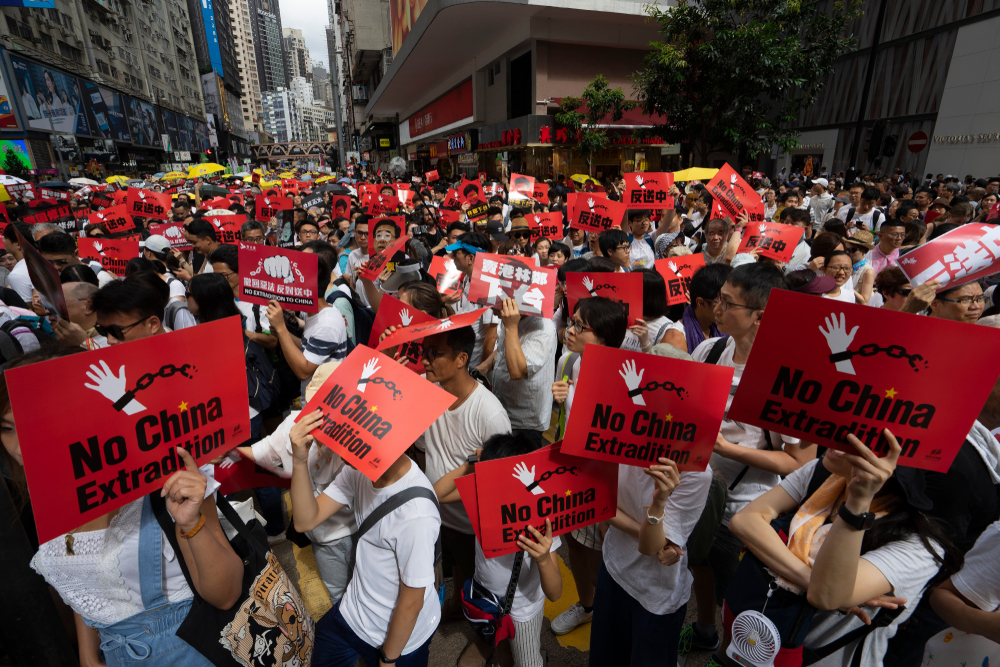 The ongoing Hong Kong protests started small in March and April but evolved in mass movements in June. This is triggered when the Hong Kong government passed the Anti-Extradition Law Amendment Bill that will allow local authorities detain and extradite criminal fugitives who are wanted in territories with which Hong Kong does not currently have extradition agreements, including Taiwan and mainland China. This created concerns that the bill would subject Hong Kong residents and visitors to the mainland Chinese jurisdiction and legal system, undermining the region's autonomy and its civil liberties under the one country, two systems rule.
The once peaceful umbrella movement escalated into violent demonstrations when protesters clashed with the police. The protests impacted the country's tourism causing airport disruptions and hotel occupancy to be in its all-time low. Many countries also issued travels warnings to travellers flying to Hong Kong.
According to the Travel Industry Council, bookings in August 2019 declined by 50% compared to August 2018. With their businesses affected, some travel agencies requested their staff to take no-pay leave. Airlines like Cathay Pacific struggled to fill their seats due to a decline in flight bookings. Disney also revealed that there were fewer guests visiting Hong Kong Disneyland.
Thomas Cook collapse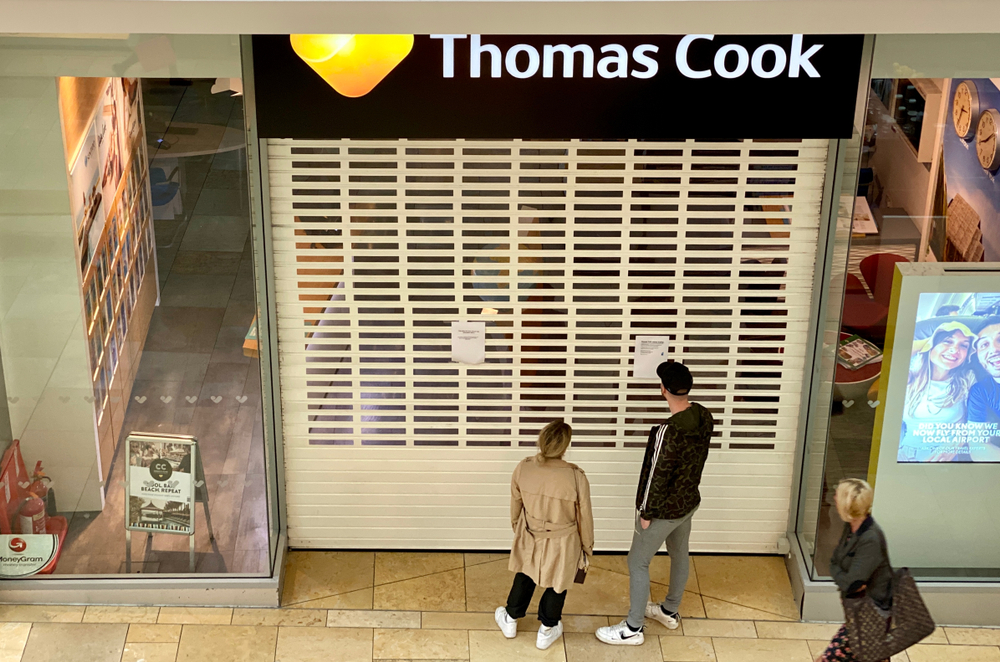 On the eve of 23 September, Thomas Cook has announced that talks to save the company have failed and it will enter compulsory liquidation immediately. The collapse affected at least 600,000 customers and left 21,000 people out of job.
Overburdened by a crippling USD 2.1 billion debt, the travel firm had until 11:59 pm of Sunday to secure funds to pay off creditors. In a last attempt to save the company, Thomas Cook held a very important meeting. However, the last-ditch of effort to negotiate restructuring failed.