5 things to do in South Australia when borders reopen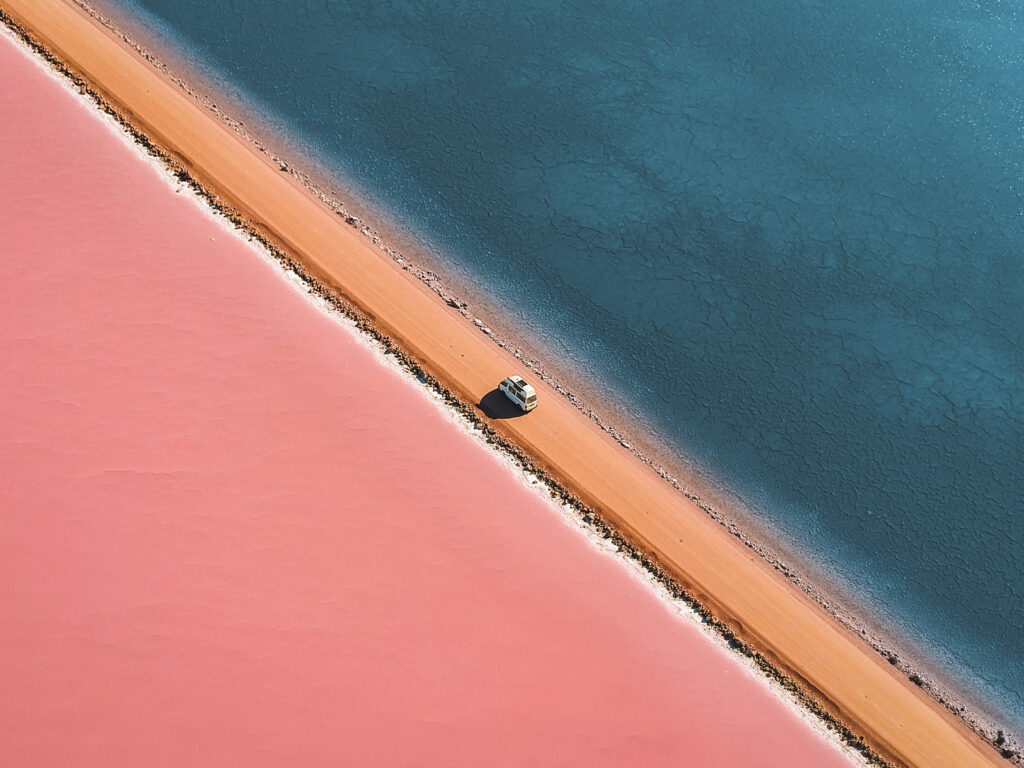 Are you feeling some cabin fever after being at home for quite a long time? South Australia has you covered once borders reopen from nature trips to gastronomic escapades to shopping excursions.
The rate of infection in the Land Down Under is low compared to global standards making Australia a perfect post-COVID destination. In South Australia, in particular, there have been only a few hundred cases since the pandemic began.
Travellers who love thrilling adventures and bespoke experiences flock to the region. Here are five things to do in South Australia that travellers will surely enjoy once we can all travel again.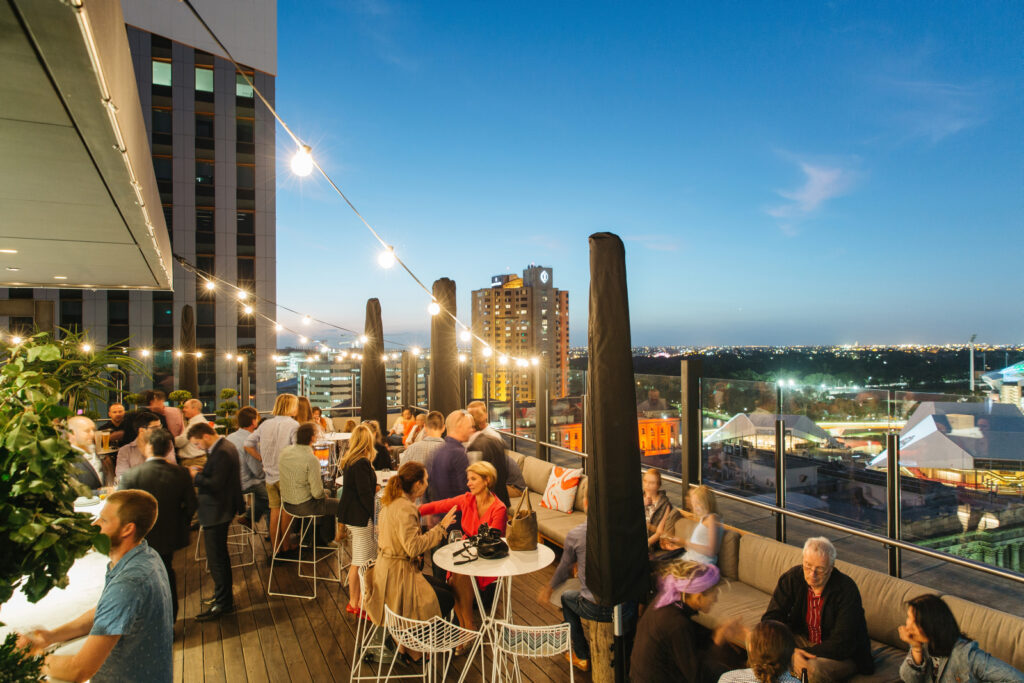 Explore Adelaide – the lifestyle capital of South Australia
Adelaide is a modern metropolis – a smorgasbord of picturesque seaside, wine bars left and right, and a thriving gastronomic scene.
Adelaide has a widespread reputation for being the gourmet capital of South Australia. See, swirl, sniff and sip in one of the world's Great Wine Capitals with more than 200 wineries calling it home. The love for wine trickles into the city's vibrant food scene with hole-in-the-wall restaurants and rooftop bars. From the city centre to the suburbs, Adelaide's food scene never disappoints mixing great food and fanfare against the backdrop of an enviable cityscape.
A lot of things to do in South Australia can be found in Adelaide as the city brags energetic art scene, diverse shopping streets, must-visit laneways, fresh produce in the Adelaide Central Market, stunning stretches of sandy beach, and once-in-a-lifetime outdoor adventures. Also dubbed as the 'Festival City,' people in Adelaide know how to celebrate, with a calendar full to the brim with events such as music festivals, culinary showcases, sporting events and more, you can't help but join in the fun!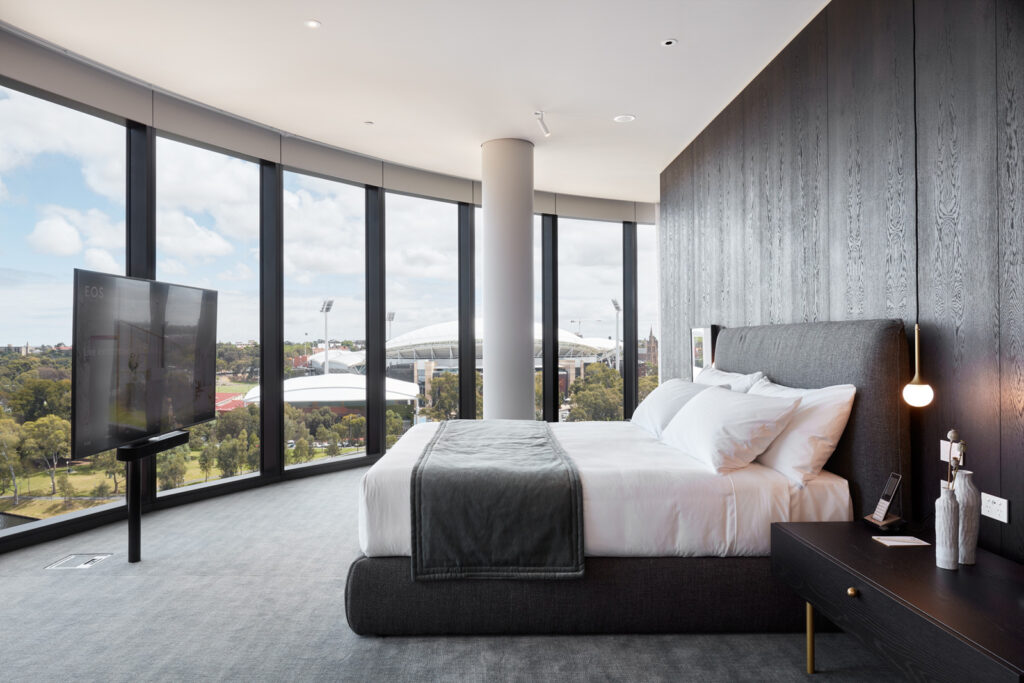 Adelaide's wide range of accommodations is a destination of its own. Eos by SkyCity is part of the newly-transformed SkyCity Adelaide and is oozing with luxury. The hotel is minutes from the casino, convention centre and popular shopping precinct of Rundle Mall. Crowne Plaza Adelaide is within the city's tallest building and Skydeck greets guests with the sprawling view of the city. The hotel is a stone's throw away from laneways, galleries, shopping, bars and restaurants in the East End.
For a more tranquil setting, Oval Hotel is the first stadium hotel that offers guests expansive views of the historic parklands. Meanwhile, a short stroll from Adelaide's Central Market is Hotel Indigo Adelaide, a boutique hotel boasting vibrant colour and electric wall art. 
Catch a flight to Adelaide from all Australian airports – Melbourne, Sydney, Brisbane – by all major domestic airlines with a flight time of just less than two hours! Adelaide is also serviced by international airlines including Singapore Airlines, Air New Zealand and Qatar Airways. Adelaide is the perfect jump-off point when travelling to other parts of South Australia.
Mayura Station
Indulge in amazing food and wine scene
Going on an ultimate gourmet trip is one of the best things to do in South Australia where seafood-rich coastlines and vineyards can be found. Whether you simply like to eat or desire to learn how to prepare mouth-watering dishes, South Australia has a place for that. Dine in almost a thousand epicurean restaurants in the region. Quench your thirst in Adelaide, the vineyard city, or embark on a wine tour to nearby wine regions of Adelaide Hills, McLaren Vale and Barossa.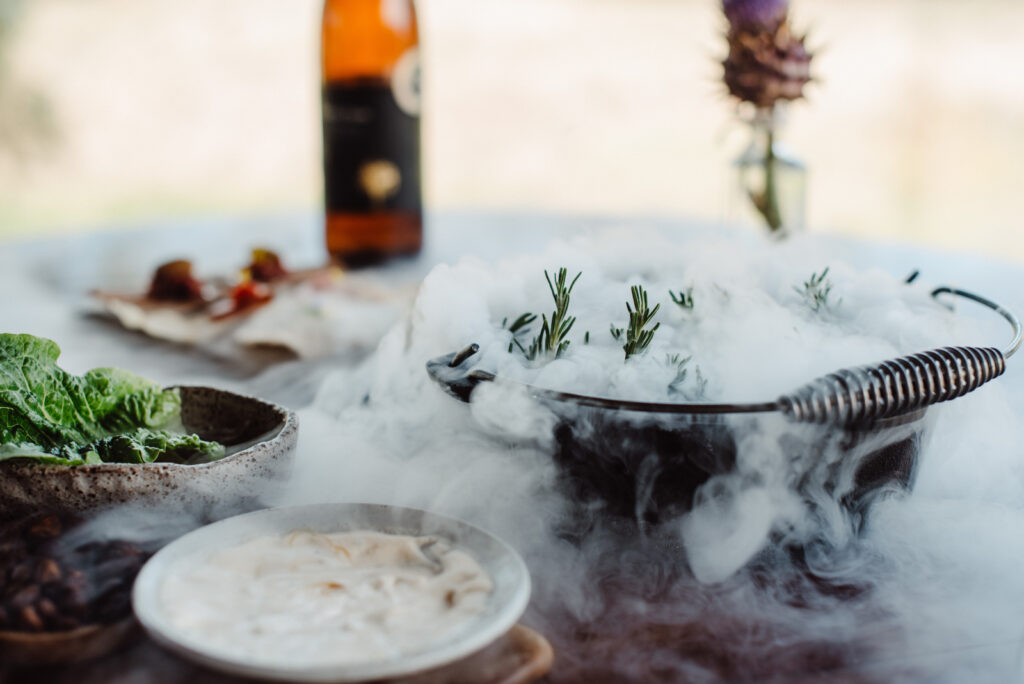 Foodies also flock to Barossa where one can find fresh products such as delicious baked goods, dairy products, pickles and preserves. The Barossa Valley bears witness to the history, evolution and revolution of Australian wine. Don't leave until you taste the traditional Barossa varieties like Shiraz, Grenache and Mataro and seasonally-driven menus.
However, a trip to South Australia is not complete without a visit to the Eyre Peninsula, which is Australia's seafood frontier. The rugged coastal region is where some of the world's finest wild-caught seafood is found like oysters, tuna, mussels, abalone, western king prawns, and southern rock lobster.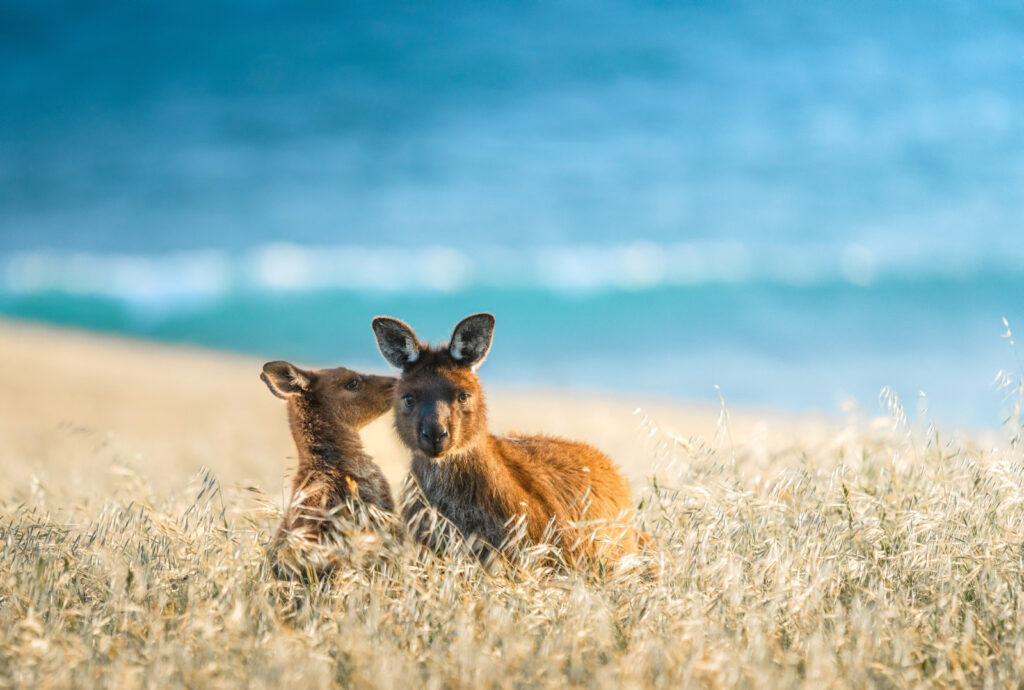 Go off-grid and meet South Australia's wildlife
If an encounter with wildlife in the wild is on your bucket list, South Australia is the perfect place for you! The region is full of unique flora and fauna that you will not find anywhere else in the world.
Kangaroos are often spotted, not only in the outback but also in the rolling vineyards in the Adelaide Hills, Clare Valley and the Barossa, beachside on the Yorke and Fleurieu Peninsula, along the banks of the Murray River. South Australia is also a great place to spot koalas drowsily cling on trees in the wild. 
South Australia is teeming with wildlife attractions. Head to Cleland Wildlife Park, Gorge Wildlife Park or Warrawong Wildlife Sanctuary in the Adelaide Hills, Urimbirra on the Fleurieu Peninsula or Mikkira Station on the Eyre Peninsula.
The 50-acre Kangaroo Island Wildlife Park is home to more than 1,000 animals, including Australia's most iconic animals such as kangaroos, wallabies, koalas, wombats, and the elusive echidnas.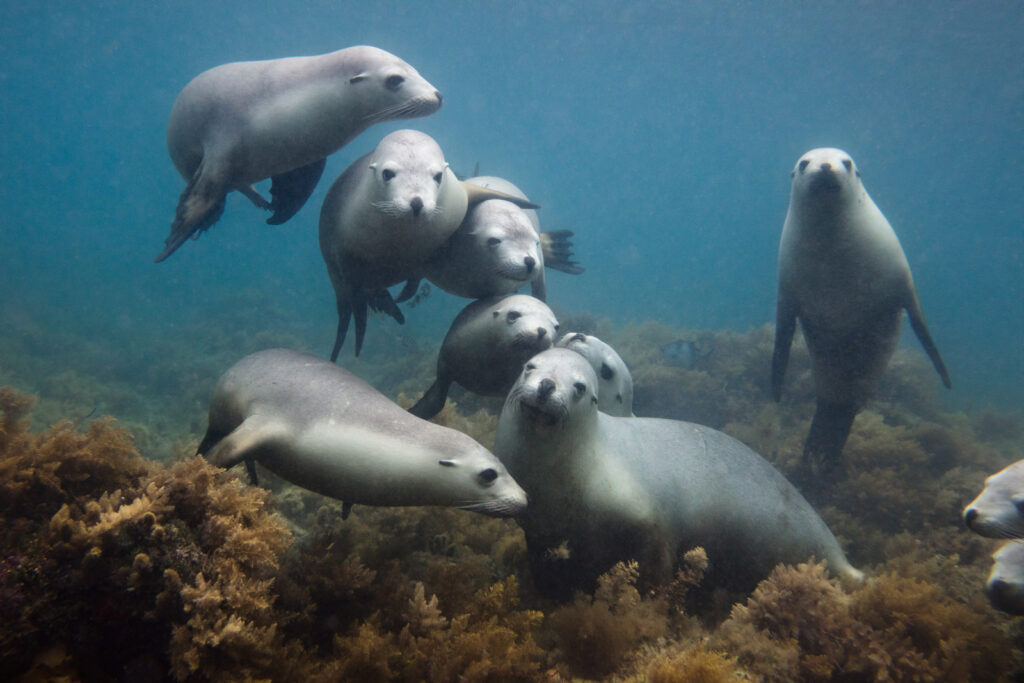 The region also boasts under the sea adventures where one can get close to Australian sea lions, dolphins, whales, and the apex predator – The Great White Shark! Jump on board a boat charter from Port Lincoln with Rodney Fox Shark Expeditions, Calypso Star Charters or Adventure Bay Charters and sail to locations where Great Whites swarm. If you are brave enough, get inside a cage to come face-to-face with this magnificent beast!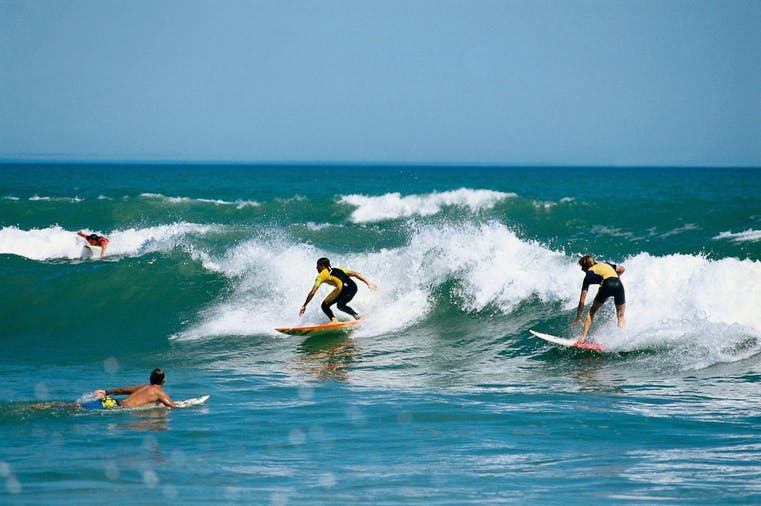 Middleton Beach, Fleurieu Peninsula
Relax on South Australian beaches
South Australia is an undiscovered seaside destination and it is equally blessed with sapphire waters and stretches of sand. Adelaide has these family-friendly city beaches like Glenelg, Semaphore and Henley adorned with cool restaurants and bars and chic retail outlets.
Meanwhile, the Fleurieu Peninsula is South Australia's best-kept secret. Neophyte and veteran surfers alike will be able to catch a wave in the mid-coast beaches of Christies Beach, Southport, Seaford, Moana and Sellicks Beach. The best thing is it is just 45 minutes from Adelaide. Head further south to Waitpinga Beach and Parsons Beach, which are known for their large swells and rips for surfers seeking a surge of adrenaline.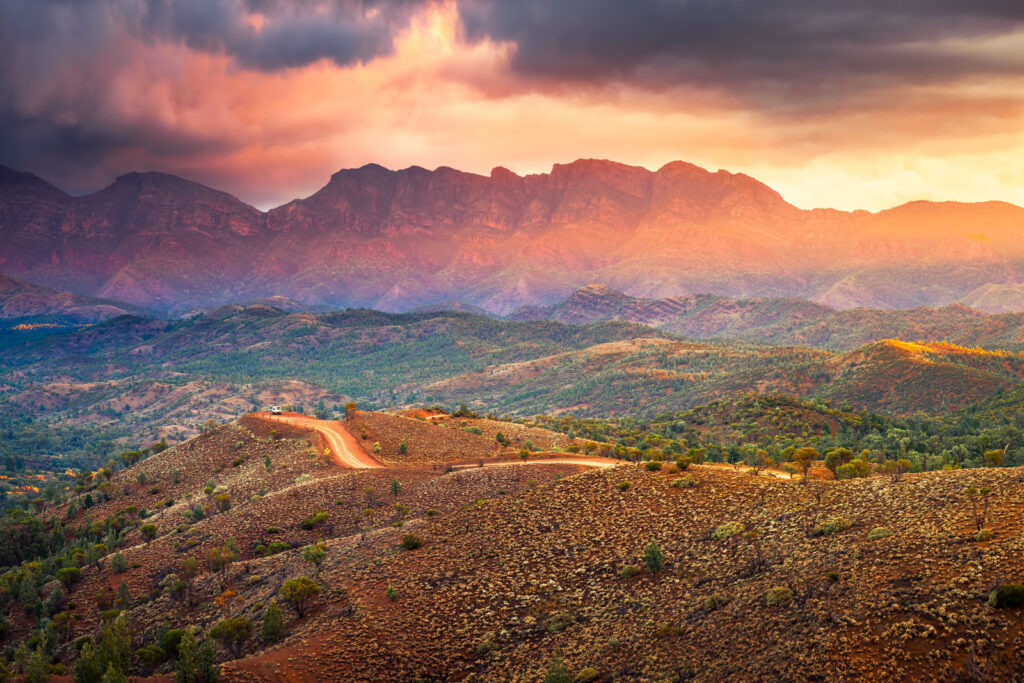 Learn more about the outback and Aboriginal culture
Fall asleep under a million stars in the outback or go glamping in nature near Adelaide. South Australia features acres and acres of the great outdoors. Join a tour with an Aboriginal guide or visit the South Australian Museum in Adelaide, which houses the world's largest collection of Aboriginal cultural material.
Aboriginal people have lived on the continent for thousands of generations. There are many places across the state that has great spiritual significance to Aboriginal first nations. South Australia is home to over 30 Aboriginal groups, with distinct beliefs, cultural practices and languages.
Once borders reopen, South Australia welcomes you back with sights, tastes and experiences that are ripe for those who want a little bit more.
LEARN MORE ABOUT SOUTH AUSTRALIA