5 things you can do in Kyushu, Japan this winter
Kyushu is the southernmost of Japan's four main islands and enjoys long days year-round. The peninsula, along with the smaller surrounding islands is known for its lively and welcoming atmosphere.
Kyushu is well-known for its onsen culture however, there is much more to the area than its relaxing hot springs. Visitors can enjoy a day out on the slopes in Oita, ice skating in Kumamoto and visit an abundance of National Parks that boast gorgeous nature and scenery.
Skiing in Kokonoe, Oita Prefecture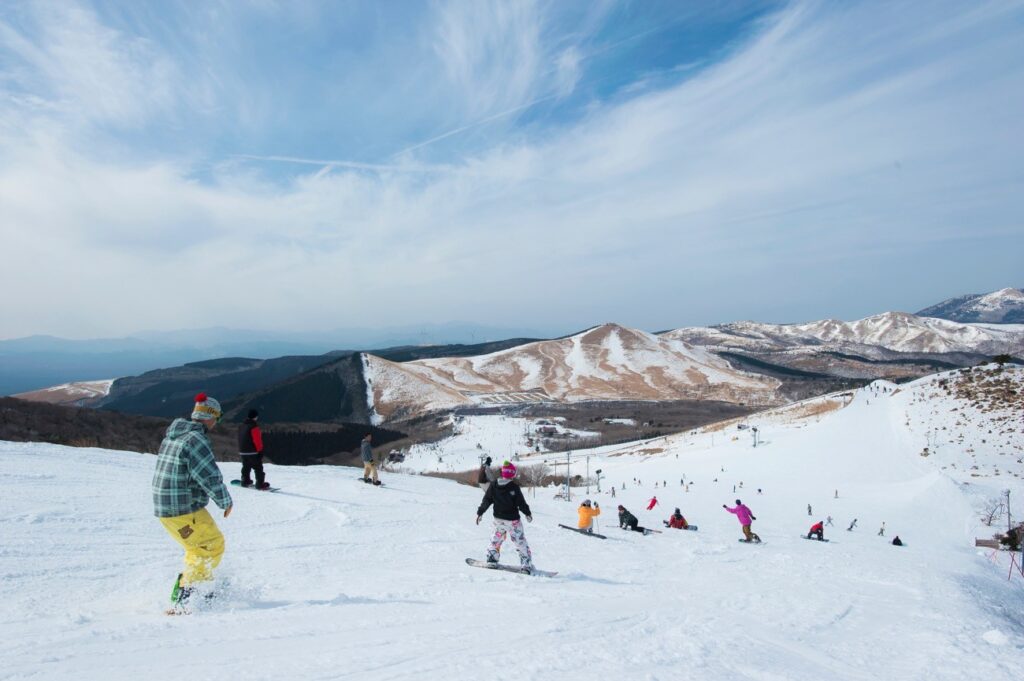 Kokonoe in Oita Prefecture is located just two hours southeast of Fukuoka. In Kokonoe, adventurists can enjoy the outdoors at Kujyu Forest Park Skiing Ground where they can ski, snowboard and sled in the Kuju Mountains. Kujyu Hill is the largest ski hill on Kyushu island with over two km of courses available. Natural snow is helped along with snowmaking machines. The park is open seasonally between December and March operating during the week from 9am to 5pm. Those who are travelling who don't have their own equipment can rent skis and clothing on the grounds.
Yufuin Onsen, Beppu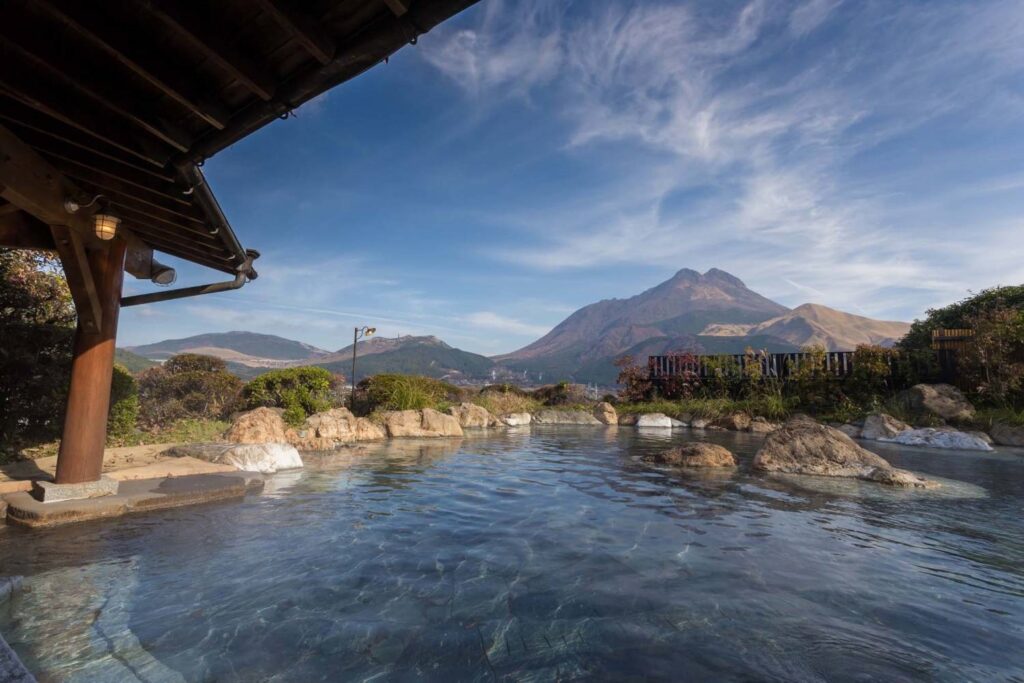 After a day out on the slopes, you deserve a rest. Whilst in Oita Prefecture, visit the healing countryside town of Beppu. Situated at the base of Mt. Yufu, Yufuin Onsen is a peaceful resort village known for its hot springs, nature trails, museums and scenic lake. Discover numerous hot springs, ryokans and hotels in town whilst visiting the public bath boasting spectacular views of Mt. Yufu. Lake Kinrin is fed by both mineral-laden and freshwater springs creating the unique and mystical properties of the lake. This fantastical misted scenery is perfect to experience in the early mornings from fall to winter.
Ice skating in Kumamoto City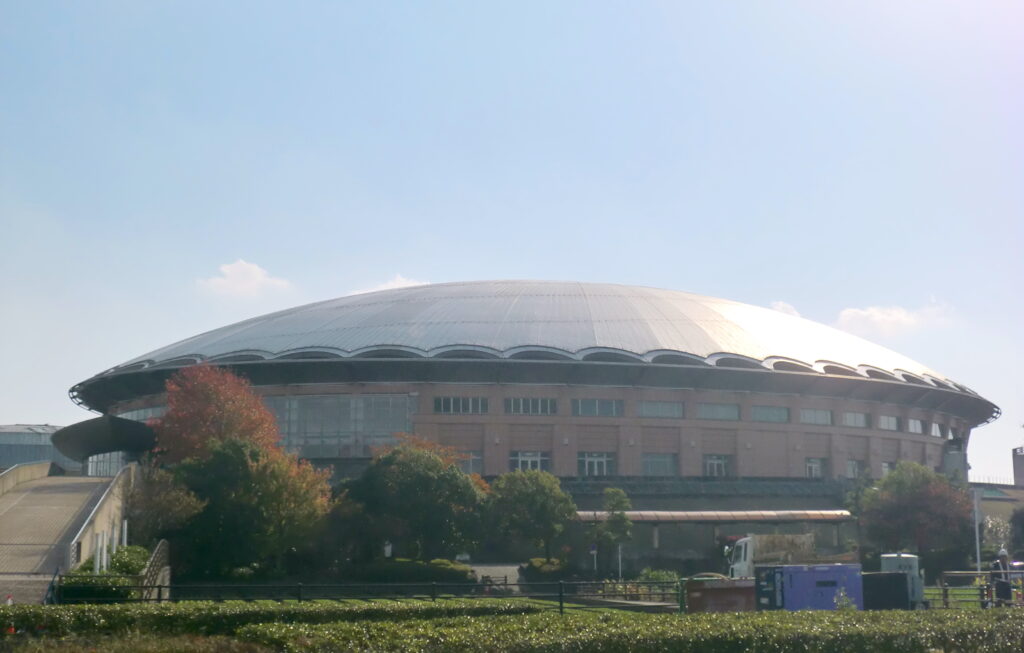 Aqua dome Kumamoto is a multi-purpose indoor arena situated in the southward of Kumamoto City, it is used by many people throughout the year. During the winter months, the 50-meter pool becomes a skating rink, visitors can enjoy ice skating here along with trying out other ice sports. There are two ice rinks, one where experienced ice skaters can slide and twirl on a larger rink and another slightly smaller rink for beginner skaters who can practice on a less crowded surface. The dome hosts various events including sports classes and ice shows.
Kurokawa Onsen, Kumamoto Prefecture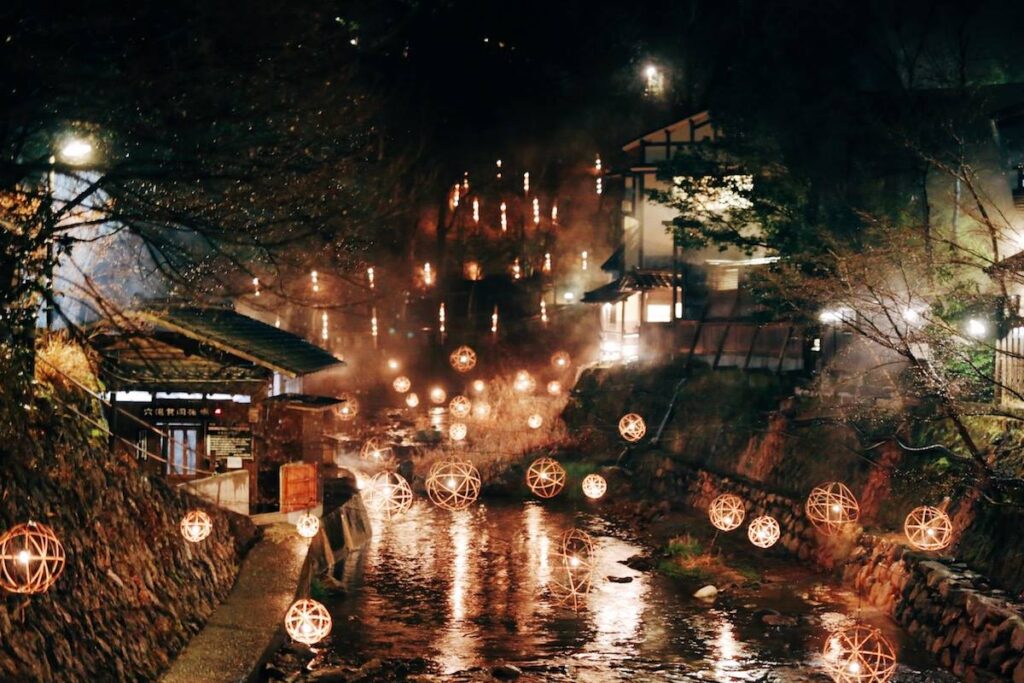 Whilst in Kumamoto Prefecture visitors must explore Kurokawa Onsen, this famous hot spring town features the historical flavour of an old countryside town. It is one of the most attractive hot spring resorts in Japan. The resort features the unique architectural attraction of 30 original inns surrounded by beautiful landscape all designed to meld into a single traditional concept offering the outstanding scenery of the Japanese countryside. During the winter months, the town is illuminated with hot lights creating spectacular scenery.
View dustings of snow on Mount Aso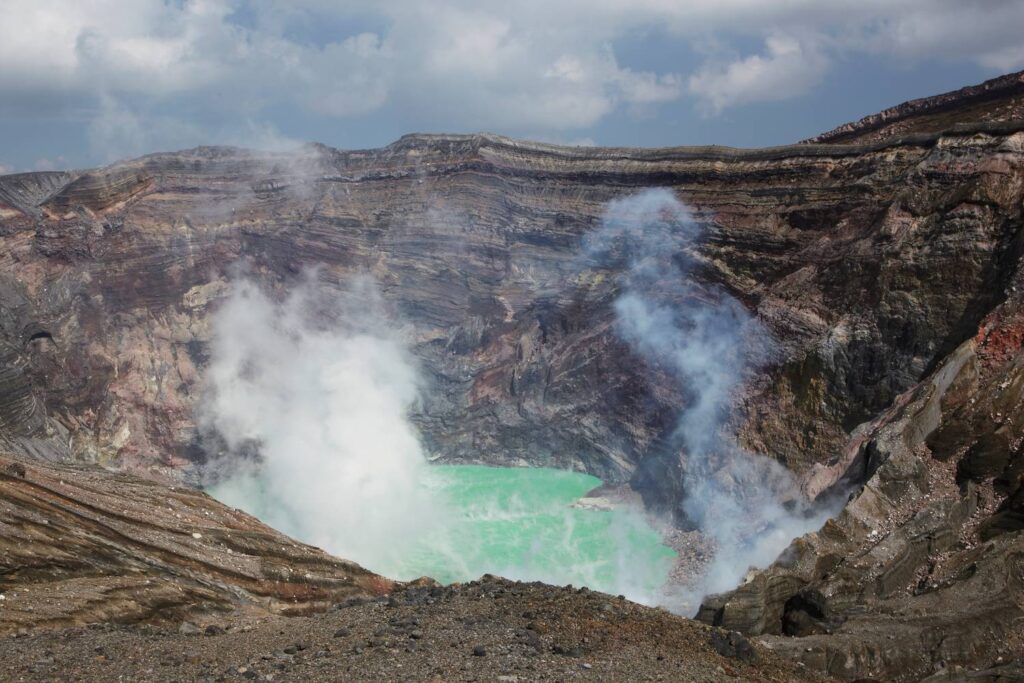 View the amazing sights of Mount Aso in the Aso-Kuju National Park. Covering an area of 726 square kilometres, Aso-Kuju National Park stretches across Oita and Kumamoto prefectures. The unique landforms and other geographical features of the park, sculpted by volcanic activity, make Aso-Kuju a must-visit. Mount Aso Nakadake Crater is one of the most popular attractions on the mountain. Its central crater is filled with an acidic blue pool with rising steam, often known as the 'Blue Lake' as a result of its gorgeous colour and natural beauty. The crater here can be approached on foot, by car, or by ropeway. Visitors can also stop and explore the Aso Volcano Museum and Kusasenri, a spot famous for its double crater and rural landscape where cattle and horses graze.
Explore the volcanic Takachiho Gorge
Formed from historic eruptions of Mount Aso, Takachiho Gorge is a breath-taking natural wonder situated in Miyazaki Prefecture boarding both Kumamoto and Oita Prefectures. The gorge is a narrow chasm cut through the rock by the Gokase River with a 17-meter-high Minainotaki waterfall that cascades down to the river below. Visitors can hike or take a rowing boat down the river for the ultimate experience and close-ups of the waterfall. Both paths enjoy sights of the clear blue water and ash-black cliffs on a clear winter's day.