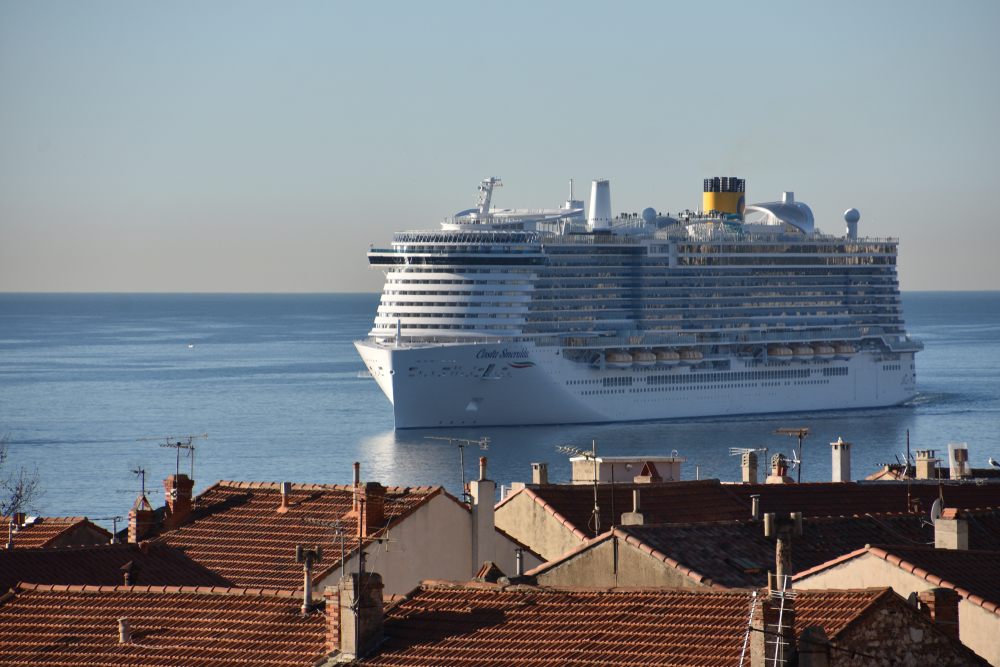 Italy health officials have confirmed that the Chinese couple that caused a massive quarantine of everyone on board the Costa Smeralda do not have the feared coronavirus.
On Thursday, around 7,000 people are being held on an Italian cruise ship after a woman on board showed flu-like symptoms amid fears of the new coronavirus.
The Costa Smeralda Vessel is currently being held off the coast, 35 miles north of Rome. A 54-year-old woman came down with flu and was immediately put into isolation with her husband. The couple was from Macao, China.
The Italian Coast Guard and health authorities checked the suspected passengers. All 6,000 passengers and 1,000 crew members were not allowed to leave until the woman's test results returned, which turned out to be negative.
"While we appreciate the inconvenience caused, the procedures enforced and our cooperation with the health authorities were effective in managing the situation and intended to ensure maximum safety for our guests, crew and the community as a whole," Costa Cruises said in a statement.
The Costa Smeralda Vessel was sailing from Mallorca, Spain, to Civitavecchia on a weeklong Mediterranean cruise.
The novel coronavirus (2019-nCov) is spreading worldwide at a rapid rate. The World Health Organization has declared the novel coronavirus outbreak a public health emergency of international concern after an emergency committee reconvened Thursday in Geneva.
WHO defines a public health emergency of international concern as "an extraordinary event" that constitutes a "public health risk to other States through the international spread of disease" and "to potentially require a coordinated international response." Previous emergencies have included Ebola, Zika and H1N1.