Wanderlust-fuelled Brits still use desktop to purchase online
If you work in travel and think desktops are dying, think again. We know now that smartphones have overtaken desktops and laptops as the desired choice for internet browsing in the UK, with the average adult now spending up to two hours per day scrolling through the internet on their smartphones.
However, in interesting new research, Rydoo states that we are still sceptical when it comes to making purchases using the new-age mobile devices. Brits are not fond of buying shoes without trying them on first, with just 1% of all online spending going to the footwear category. Department stores remain popular with 6% of purchases sitting with them.
Travel, however, beats out almost every other category when combined with 12% of the market share; this can be further broken down into hotels (3%), airline (5%), travel agent/tour operator (4%). Clearly the Brits are full of wanderlust and love nothing more than picking out new destinations after a good online browse.
It's likely consumers hesitate to make purchases on their smartphones due to concerns around privacy and security, leading to high cart abandonment rates. Shopping using a smartphone is supposed to be easier but, in reality, leaves the user ambivalent to whether they are making the right choice.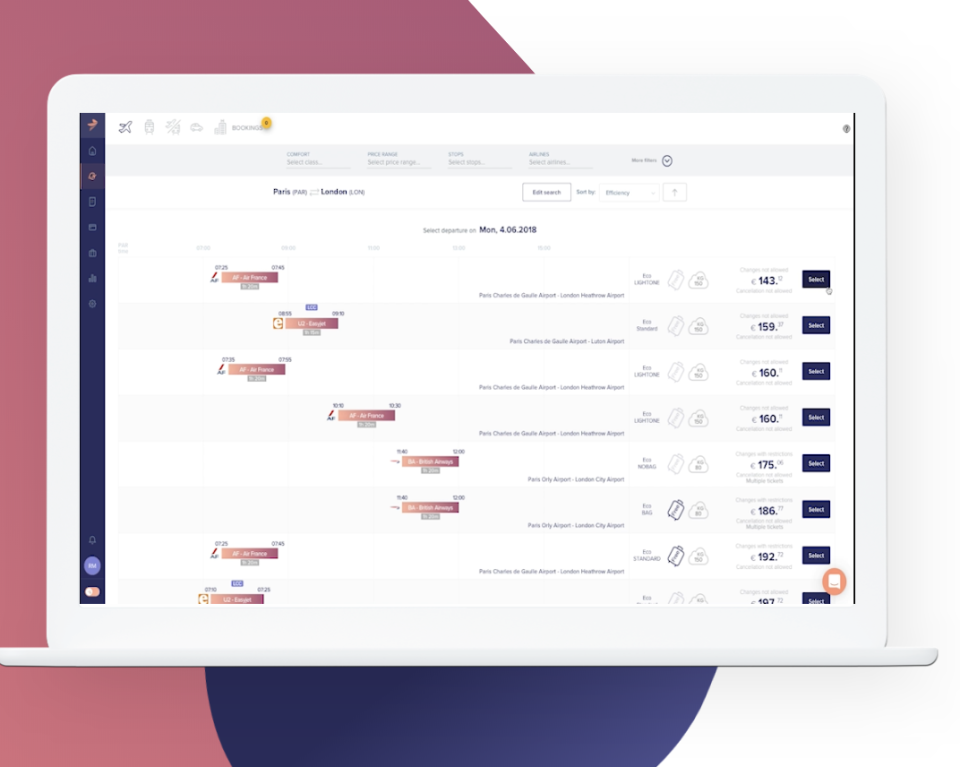 Rydoo investigated the percentage of the GDP that is cash-driven and the most popular purchasing methods across Europe. Although the UK, over any other European country, are most likely to make a purchase on their smartphone an overwhelming amount of people still chose to finalise a purchase using their desktop.
Sweden is ahead with only 5% of all spending being done in cash; Swedes use their cards three times more often than the average European. Switzerland is a close second with just 6% cash spending. Following the collapse of its banking system and slow subsequent recovery people in Greece are preferring to use cash for their purchases, with 55% of spending being done with physical currency.
Lithuania (82%) and Croatia (72%) leading the way in cash spending, with no sign of slowing down even as banking infrastructure improves. The reasons behind this are varied but for most residents, it comes down to familiarity and habit coupled with just a hint of distrust towards banks, regardless of age cash is simply viewed as the more reliable payment method.
About Rydoo
Launched in France this year, Rydoo is the shared vision of three companies – Sodexo, iAlbatros and Xpenditure. Its aim is to eliminate frustrating processes for companies worldwide, such as spending hours searching for the right flight, queuing at hotel lobbies and then having to file confusing expense reports.
With one app, and modules covering the before, during and after each business trip, the company aims to simplify travel and expense management to just a few clicks and photos.