9 Hornbills offers a next-level glamping experience in Thailand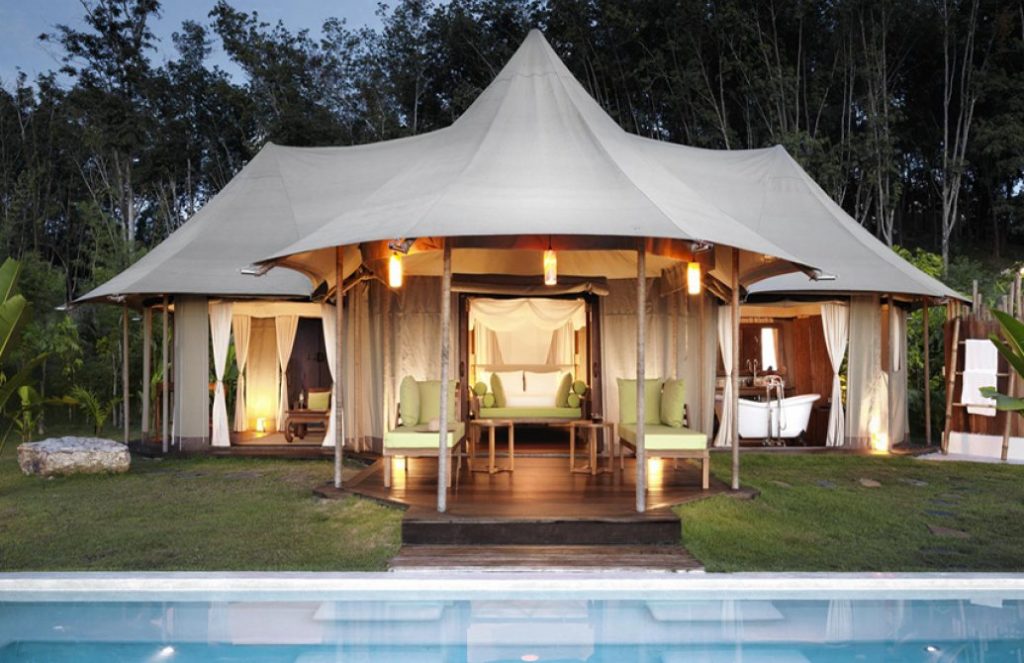 There's a little island between the famous Krabi and Phuket that offers a different kind of glamping retreat. Set atop a hill with panoramic views of Phang Nga Bay, there are seven safari-style tents in 9 Hornbills with everything you could wish for in a posh retreat.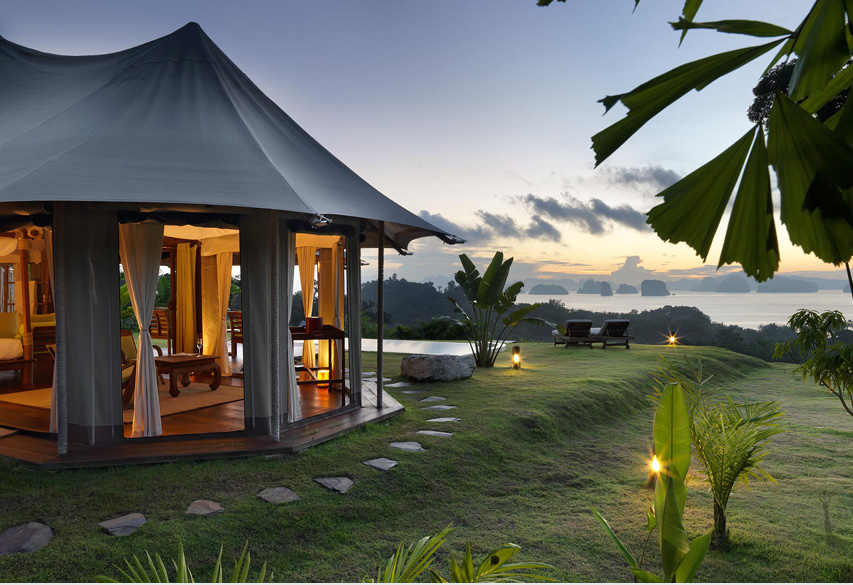 9 Hornbills has spacious safari-style tent villas measuring 108 square metres. Amenities include another 108-square-metre private garden and 28-square-metre swimming pool. The facilities include big four-poster beds, open-air rain showers, clawfoot bathtubs, minibars and reading areas.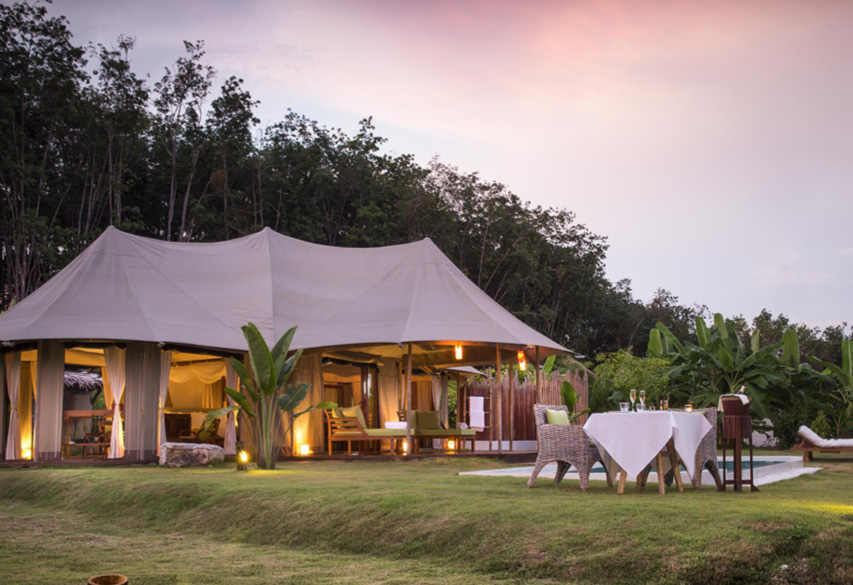 The property has a private beach for some kayaking and paddle boarding. 9 Hornbills also offers yoga and meditation classes as well as water activities such as snorkelling, diving and cliff climbing on their three-hour boat trip to nearby islands.
Enjoy a "floating breakfast" in your private pool. Or indulge in private dining with butler service as you soak in incredible views of the emerald-green waters by the bay.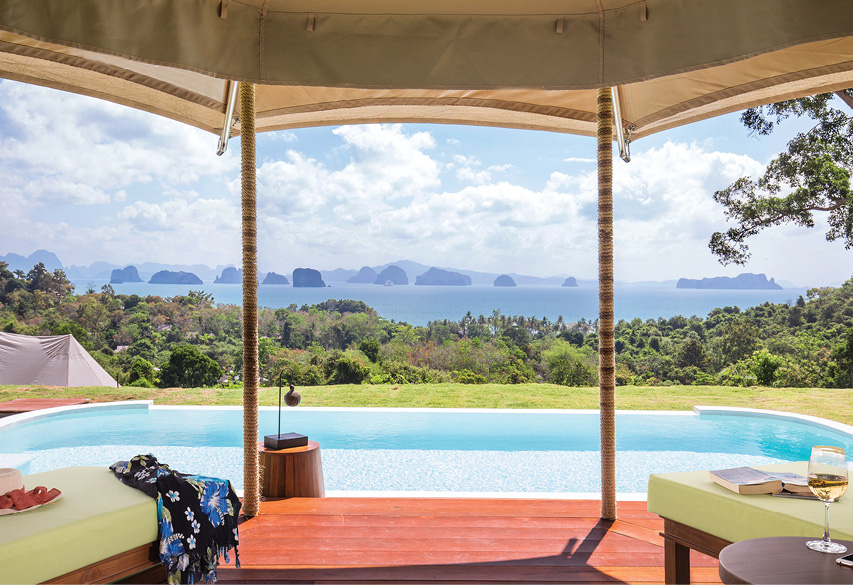 Glamping, which is an amalgamation glamorous camping, is nothing new. It is for people who want to experience camping but cannot handle the survivalist aspect or being off the grid when camping. Therefore, glamping offers the best of both worlds.