"A massive shift in terms of guest profile and origin" says CROSSROADS Maldives VP of operations
Contributors are not employed, compensated or governed by TD, opinions and statements are from the contributor directly
Last week S Hotels & Resorts (SHR) unveiled two new members of its Maldivian team with the appointment of Swiss hospitality expert Martin van der Reijden, as GM of SAii Lagoon Maldives and Tolga Unan, who takes the reins at Hard Rock Hotel Maldives. Both resorts are part of the extensive CROSSROADS project on the tropical getaway, which will straddle, initially, three of the archipelago's nine islands.
I had the opportunity to speak with Martin van der Reijden who, in addition to his GM role, is also vice president of operations for CROSSROADS Maldives, and pick his brains on sustainability, MICE and the "sheer scale of the project".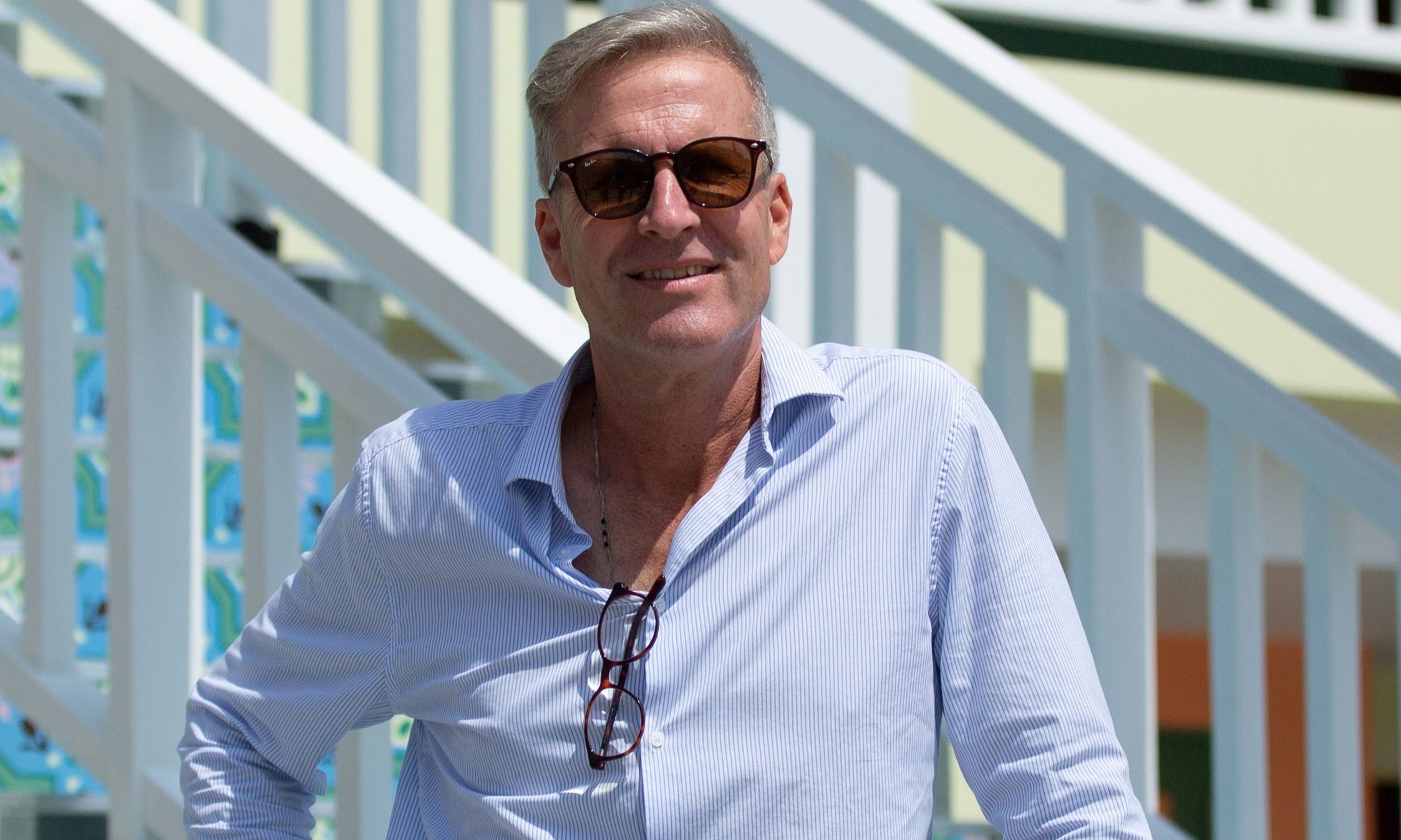 You have extensive experience of working in the Maldives, so how have you seen the destination evolve during your time there?
When I arrived here for the first time in 2006, the Maldives was starting to become a luxury destination with the emergence of One&Only, Soneva Gili, Huavenfushi etc. It was an exciting time as everything was new, such as the first underwater restaurant, the first underwater spa, the first all-pool villa resorts, glass panels in the rooms and underground wine cellars. Since then, all major hotel brands have established themselves in the Maldives and the country has something to offer to everybody.
At the time we focused purely on the European, Japanese and Korean markets, and China and Russia did not even make into the top ten. So in the last 13 years, we have seen a massive shift in terms of guest profile and origin, as well as new products and resorts.
What does the Maldives offer visitors which other tropical hot-spots do not?
When I look out of my office window (which is on the second floor), I can see a lagoon with an unbelievable colour palette and the ocean in amazing contrasting blue shades. This is still the main attraction of the "one-island, one-resort" concept, which remains unique to the Maldives.
"Cute pyjamas, hugging fish pillows and more"
In his comments about you, SHR's chief hospitality Officer, Dirk De Cuyper described you as having the ability to think outside of the box – can you divulge any plans you have in the pipeline for SAii Lagoon Maldives?
Thank you, Dirk! We have worked with a group of young people in Thailand to create new and inventive ideas for our in-room amenities. For example, rather than offering a standard fruit basket in each room (which actually creates a lot of waste), we are offering a "Snap Box" containing a choice of healthy snacks and nibbles in our Hub (reception area), which guests can help themselves to during their stay.
We also have developed the "Mix It Yourself" amenity line, which we believe is unique, plus in-room games, cute pyjamas, hugging fish pillows and more.
"We can reduce our plastic use by 25,000 bottles a year"
In the official statement, the CROSSROADS project is described as "deeply sustainable". So, wearing your VP of operations hat, how does that manifest in reality on a day-to-day basis?
I believe that in order to take sustainability seriously, you need to fully commit to it. We have hired a dedicated environmental & sustainability manager, who has a team of four and allocated budgets from the head office.
We are now in a position to establish a coral propagation programme (which, again, is unique in the Maldives), a waste management system with the aim of achieving zero waste, and facilities to refill shampoo and shower gel, which can be used by our 1,000 team members. If each team member uses only one bottle every month, we can reduce our plastic use by 25,000 bottles a year.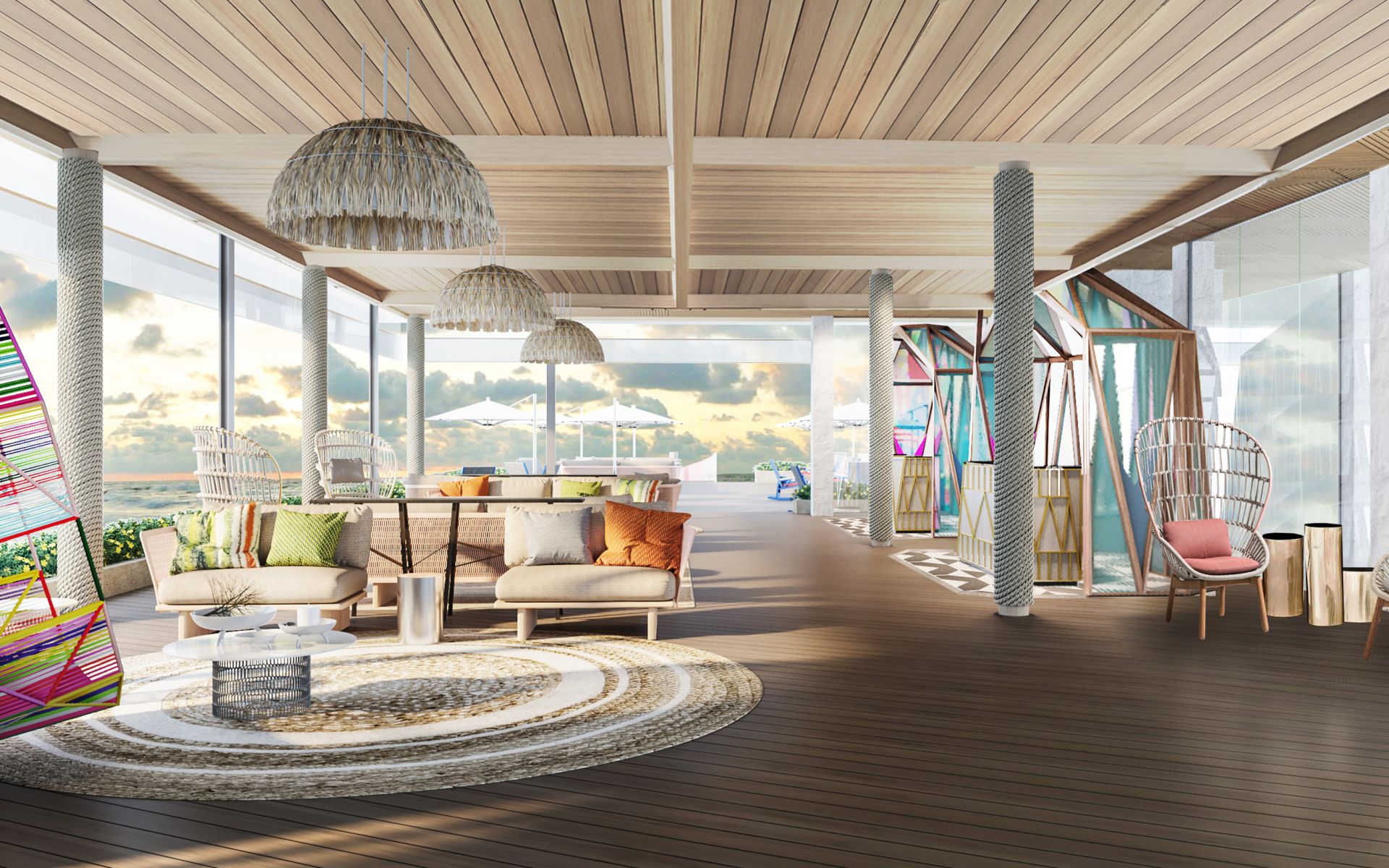 The CROSSROADS project is a huge endeavour to plan and implement, what have been the biggest challenges with bringing it to fruition?
Starting the project is usually the biggest challenge, especially finding talented and motivated people to join us. We are fortunate that we are undertaking a ground-breaking project and candidates want to be part of such an exciting venture. This pre-opening is different from anything they have done before.
The sheer scale of the project also creates challenges, in terms of working with various third-party providers, different hospitality brands such as Hilton, Hard Rock Hotel and Cafe del Mar, which is establishing the biggest club in the Indian Ocean. We are also getting involved in all types of areas that are new to us, such as creating a cultural centre, a marina, warehouse facilities, onsite banking outlets, mass transport and more.
De Cuyper also said CROSSROADS will "redefine hospitality in the Maldives and the entire Indian Ocean region", what do you think might be the biggest single change resulting from the development and why?
The biggest change will be the shift in the Maldives' visitor experience. It is not simply "one island, one resort" anymore – we are creating a destination that offers a multitude of entertainment options, F&B outlets, cultural activities, event facilities and more. This will open the Maldives to a market which we could never really cater to before: MICE. The CROSSROADS Event Hall and hotel function spaces are perfectly set up to cater to that demand.
What aspect of the project are you most excited about?
There are many aspects to CROSSROADS Maldives that are equally exciting. The Maldives' first Hard Rock Cafe, the country's biggest club at Café del Mar, the Maldives Discovery Centre and Marine Discovery Centre, the first marina, the first free-standing spa complex with our own brand, Len Be Well; these are all very exciting.
Personally, being able to make history with CROSSROADS is deeply rewarding and fun. The most satisfying thing, however, is having such an amazing team that is so excited about bringing CROSSROADS to life. This inspires me every morning.
"Creative meetings and events, all in a spectacular setting"
The meetings and events market in the has traditionally been quite modest, how is CROSSROADS going to impact/stimulate the Maldives MICE industry?
As mentioned above, CROSSROADS Maldives will help introduce an entirely new sector to the Maldives. The CROSSROADS Event Hall will feature 463sqm of bright indoor space for up to 460 delegates.
The Three breakout rooms allow us to host more intimate meetings. Along with our two hotels, SAii Lagoon Maldives and Hard Rock Hotel Maldives, planners will have a full range of options for creative meetings and events, all in a spectacular setting.