AATO delegation meets DGP A&N Police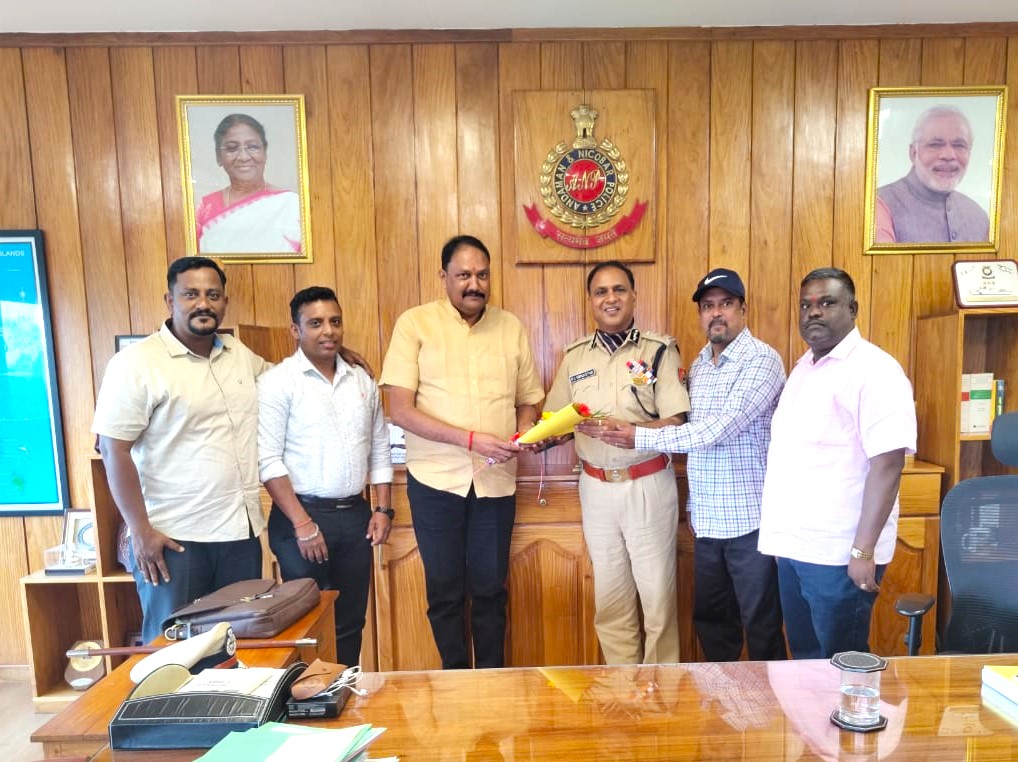 A delegation of Andaman Association of Tour Operators (AATO) today met. Devesh Chandra Srivastva, IPS, the newly appointed Director General of Police of A&N Islands, to discuss the issues pertaining to the tourism industry. The meeting, which took place at the DGP's office, was led by Shri. M. Vinod, along with K. Hamza, Vivek Singh, Selvaraj, and Saikat Biswas, prominent members of AATO.
The delegation expressed their heartfelt congratulations to Shri. Devesh Chandra Srivastva on his recent appointment as the DGP of the Andaman and Nicobar Islands. They acknowledged his vast experience and exemplary service in the police force, and expressed their confidence that his leadership would further strengthen the security and law and order of A&N Islands.
Vinod, President of AATO, emphasized the importance of close collaboration between the tourism industry and law enforcement agencies to create a safe and welcoming environment for tourists. DGP Shri. Devesh Chandra Srivastva, IPS, welcomed the AATO delegation and expressed his gratitude for their valuable insights and suggestions and acknowledged the need for a collaborative approach to address the challenges faced by the industry.
The AATO delegation also commended the role of the Andaman and Nicobar Police in ensuring the safety and security of tourists visiting the islands. They expressed their appreciation for the police force's efforts in maintaining law and order, preventing crime, and providing a secure environment for visitors. The delegation recognized the crucial role played by the police in safeguarding the interests and well-being of tourists, which significantly contributes to the growth of the tourism industry.