Accor Vacation Club CEO declares new resort "the perfect fit"
One of Australia's leading holiday lifestyle programs, Accor Vacation Club, has announced that it will grow its accommodation network from 23 to 24 properties, with the addition of apartments within the Mercure Gold Coast Resort this month.
Accor Vacation Club's refurbishment team is currently redesigning a block of accommodation on the Mercure site, designed with the travel needs of Club members in mind. Club members will officially be able to book and stay at the resort from 25 November 2017.
CEO for Accor Vacation Club, Craig Wood (main picture), said the Mercure Gold Coast Resort is a perfect fit and welcome new address for the lifestyle focused Club, as the Club  undergoes a period of growth and renovation.
"With more than 90,000 Club members and guests arriving at Accor Vacation Club properties each year, we're dedicated to finding new and inspiring holiday options that will appeal to our members," he said. "We know that Accor Vacation Club members are more likely to travel, and travel often, so it's imperative that we continue to invest in fresh, high quality, accommodation solutions for them, not least of all in our most popular travel locations."
Mr Wood explained that earlier this year, Accor Vacation Club experienced high growth in the Sydney market, and as a result added further inventory to The Sebel Manly Beach to meet increasing demand.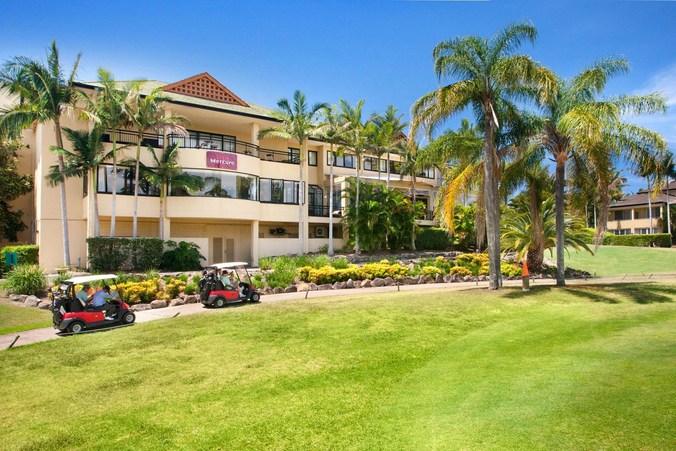 "Similarly, destination Gold Coast is always in demand," he said. "With the addition of property within the Mercure Gold Coast Resort our members are now spoilt for choice in this location, with hotels that will take them from the beach to the golf course, depending on the style of holiday they prefer."
The Mercure represents Accor Vacation Club's fourth hotel location on the Gold Coast. Located at Palm Meadows in close proximity to five premiership golf courses that comprise the destination's 'Green Belt', it joins AVC's existing addresses – Turtle Beach Resort on Mermaid Beach, Legends Hotel in Surfers Paradise and Freshwater Point Resort at Broadbeach.