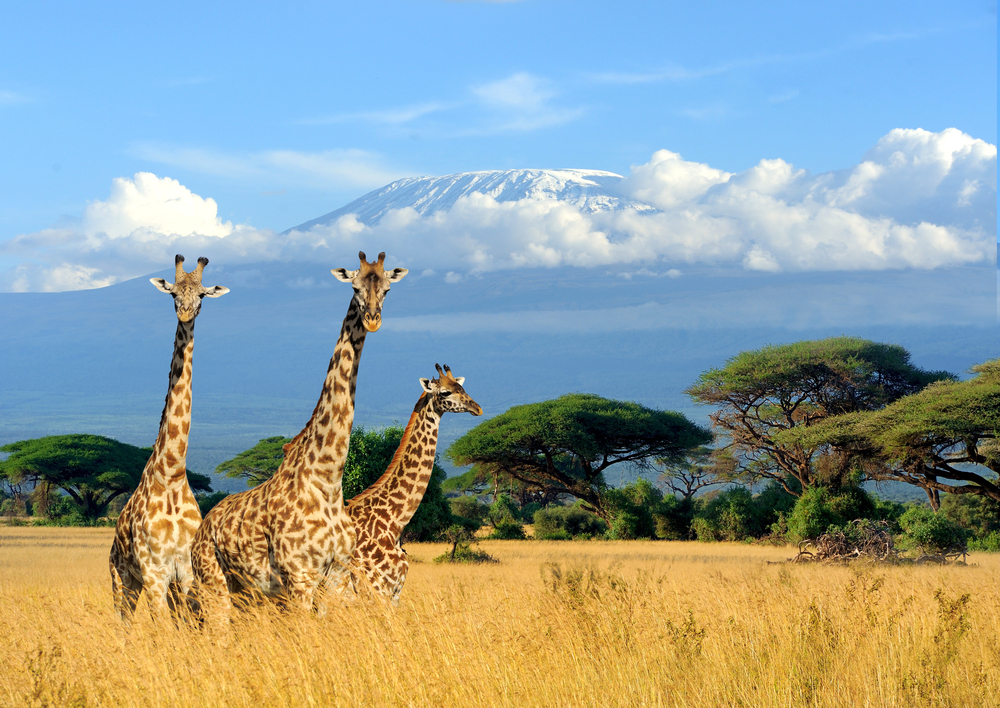 In the near future, Africa will see a huge increase in incoming tourists from 50 million to 130 million, according to the World Tourism Organization. African countries are taking several steps to make travel around the continent easier, safer, and more streamlined.
Africa was haunted by issues that dampen tourism in the region. The Ebola crisis in 2014 to 2015 instilled fear into travellers travelling to the continent, despite the fact that the outbreak was only in West Africa. Moreover, the political unrest in Egypt and Tunisia discouraged tourists from visiting Africa.
But Africa is gearing towards becoming the next great destination. This has been met positively by the airlines expanding flights in the region and hotel brands emerging in key markets like sprouts in spring.
Room for more
Africa's hotel sector is on track and will flourish in the next five years. According to the latest report from PricewaterhouseCoopers (PwC), the potential growth of the hotel sector in the region is due to the increase in both foreign and local travellers as well as the expansion of various hotel brands.
PwC predicts hotel room revenue for the five markets – South Africa, Nigeria, Mauritius, Kenya and Tanzania – will increase 7.4% to USD 3.5 billion in 2022.
"The opportunities are aplenty for this industry to enjoy further growth"
Pietro Calicchio, hospitality industry leader for PwC Southern Africa, said: "Tourism to the African continent has proven to be resilient in the face of economic and political uncertainty, impacts of droughts and other regulatory changes. The opportunities are aplenty for this industry to enjoy further growth albeit at a more modest pace. However, as we continue to see there are also a number of challenges facing each country. This is an industry that is reactive to the smallest change in political, regulatory, safety and sustainability matters."
So far, the hotel and tourism sectors in the aforementioned countries are showing signs of continued growth that even experts agree. Tourism will remain as an important driver of the African economy. However, the smallest disruption can have a significant impact on the growth of each market.
"It is therefore important that investors, hotel operators, tourism bodies and governments continue to work together to grow this important industry and ensure its sustainability so that all stakeholders derive the maximum benefit from it," Calicchio said.
Making inroads
The presence of low-cost airlines is making it easier and cheaper to travel around Africa even on a string budget. This air travel change, which airlines have long lobbied for, is due to an "open skies" agreement called the Single African Air Transport Market in 1988, similar to the one in Europe. The agreement ends protectionist policies of national airlines in 23 countries (roughly half the continent), but most countries have yet to actually implement the agreement.
If all goes well, it means that airfares will be as much as 25% lower in the future. Furthermore, low-cost carriers such as FastJet and Mango Air can expand to new markets and offer new, low-cost connection possibilities.
Moreover, the improved visa regulations make most of African countries accessible for travellers. Some countries offer a visa on arrival and others requiring a lengthy wait for visa processing through a consulate or embassy.
"The continent remains in desperate need of improved and affordable aviation connectivity"
Ed Winter, CEO of Tanzania-based fastjet, said: "There are more than one billion people on the African continent, which is home to just 3% of the world's aviation business. It is clear that the continent remains in desperate need of improved and affordable aviation connectivity."
Africa has long had success in tourism and many countries are dependent on their respective tourism industries. Currently, instead of limiting tourists to a safari trip or desert trek, Africa is repositioning itself in the tourism market by making it more accessible and offering diverse activities and experiences to travellers.