Agents: Get on board with Arena Rail
Arena Rail Holidays, specialists in escorted holidays by rail across Europe, would like independent agents to work closely with them in 2018 as 'brand champions'.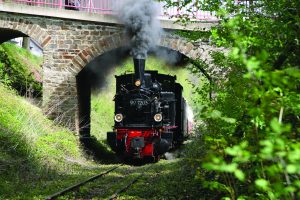 Following the launch of Arena Rail Holidays (formerly Diamond Rail Holidays) earlier this year, the company has reported good progress, with a full programme of tours now available for 2018 including several new itineraries.
Managing director Steve Goodenough said: "We are delighted with the response to Arena Rail Holidays so far. In September alone, sales were 45% up compared to the Diamond Rail Holidays figures for the same period last year, and forward bookings for 2018 are looking strong too. Now we are keen to develop the brand's profile within the trade, especially to forge stronger links with independent agents who can see the value of this niche but rapidly growing market."
Agents are invited to make contact with the Arena Rail Holidays team with a view to working closely together in 2018 as a pro-active partner of the brand, receiving in return a benefits such as enhanced training, familiarisation trips and support for joint marketing projects.
For more information contact Tim Fleming, sales and business development manager for the company on 07947 955139 or e-mail tim.fleming@arenatravel.com.