30 million pilgrims by 2030: Saudi Arabia Ministry partners with Agoda
Agoda and Saudi Arabia's Ministry of Hajj and Umrah have signed a Memorandum of Understanding (MoU) supporting the Kingdom's vision of 2030.
The new alliance with the global OTA seeks to increase the Kingdom's capacity to over 30 million pilgrims by utilising Agoda's technology and travel expertise, marketing platform capabilities, intelligence tools and resources.
The agreement was signed on Monday 3 December 2018 by H.E. Dr Mohammad Saleh bin Taher Benten, the Saudi minister of Hajj and Umrah and in the presence of Damien Pfirsch, VP strategic partnerships & programs at Agoda.
"30 million Umrah and Hajj guests to the Kingdom"
John Brown, CEO of Agoda, said: "We are proud and honoured to have been selected by the Ministry to provide our best-in-class technology solutions as they strive to implement their 2030 vision. With Agoda's expertise in accommodation and travel services, global distribution services, e-marketing and digital branding we want to be a key partner helping them to achieve their goals of accommodating 30 million Umrah and Hajj guests to the Kingdom."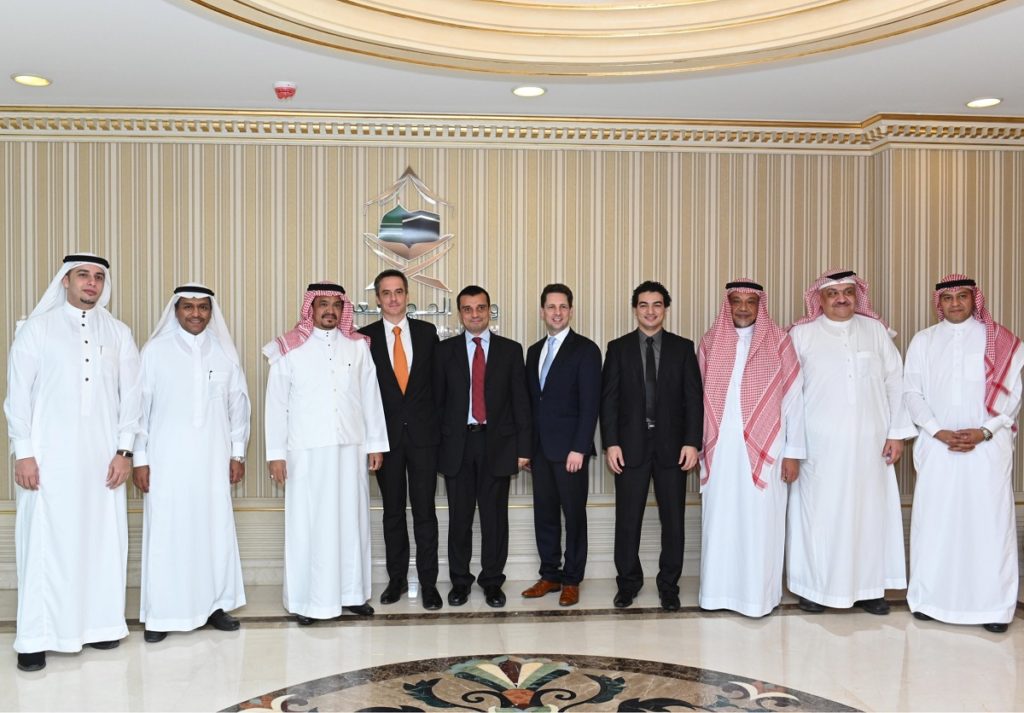 Umrah guests to the Kingdom can now visit a dedicated Agoda portal to access select hotels that have been certified by the Ministry of Hajj and Umrah. On the site, pilgrims can find an array of accommodation options and securely book through the multilingual and multi-currency portal.
Under the MoU, the first to be signed with a global OTA, the parties will explore how together they will redefine the future of travel for pilgrims from across the world to the Kingdom. It will leverage the Ministry's knowledge and understanding of the needs of pilgrims and Agoda's technology expertise, to manage the anticipated increase in guests to the Kingdom.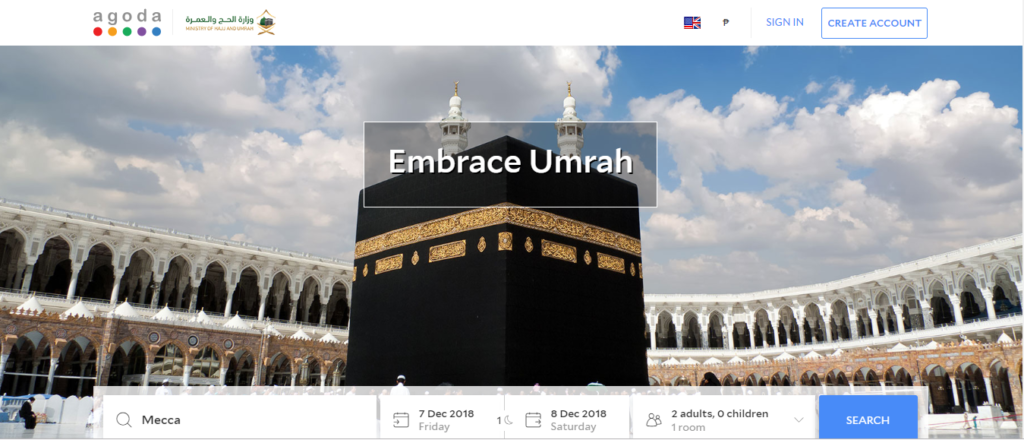 According to Saudi Vision 2030, the last decade has seen the number of Umrah visitors and pilgrims entering the country from abroad increased threefold. The annual pilgrimages play a significant role in Saudi Arabia's tourism industry, with the government aiming to grow this sector to 15 million Hajj and Umrah visitors annually by 2020, and 30 million by 2030.