Agoda takes on the 12,000 THB Challenge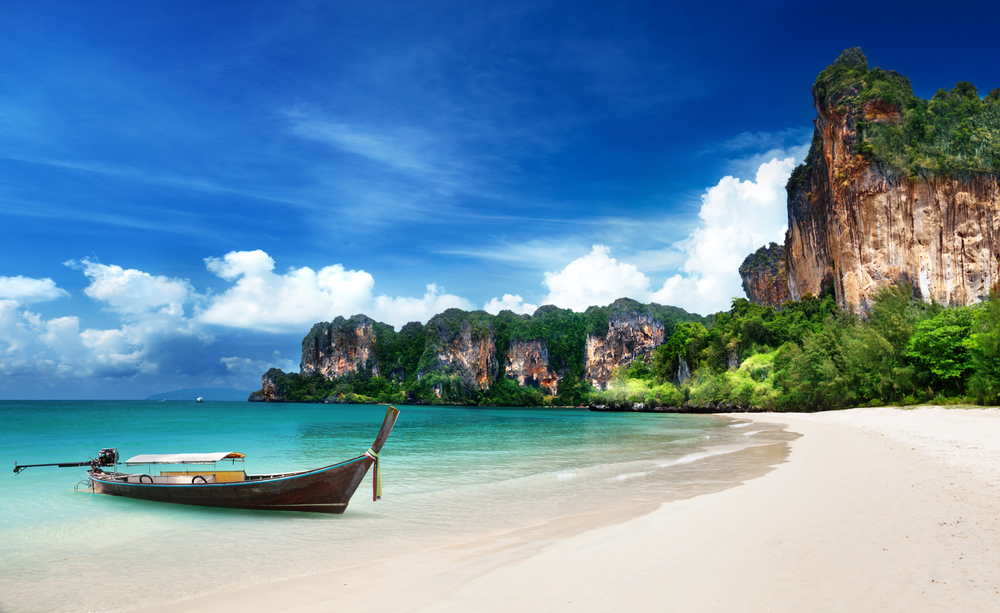 According to Agoda's Travel Trend Survey, people are spending consciously on holidays this year. The majority of travelers in Asia, Australia, and the United States have set a spending range of 6,900 – 17,250 THB (201 – 500 USD) per person for travel and accommodation. To help travelers see the world for less, digital travel platform Agoda shares potential budget-friendly itineraries for travel this June.
In a recent Agoda' Travel Trend Survey, conducted by YouGov, respondents from across Asia, Australia, and the United States were asked about their travel budget for this year. An annual spending range of 6,900 – 17,250 THB (USD 201 – 500) per person was selected most often, including in Thailand.
Never one to shy away from a challenge, digital travel platform Agoda has split the difference, called it 12,000 THB, and came up with two great itineraries for travelers to spend five days exploring Thailand or three days traveling abroad – all for under 12,000 THB (350 USD) a head.
"As a platform that is passionate about getting the best deals for our customers, we wanted to look at travel options that fit well within the expected travel spends," said  Peerapol Sa-ngamuang, Country Director Thailand, Agoda "Bundling accommodation and flights, capitalizing on additional discounts in the Agoda app, or by using money-saving features like 'price freeze' are great ways to make your money go further, and enable travelers to create and discover many different itinerary options".
For this'12,000 THB' challenge, Agoda explored its platform to discover flights, accommodation as well as some activities to keep guests entertained at their destination, while adhering to the set budget. Some of the best value domestic and international itineraries are shared here for two people traveling in June.
Domestic – Krabi, Thailand (20,980 THB for Two)
Head to the south of Thailand and recharge yourself. Begin your journey with a flight (VZ344) from Thai Vietjet on June 20th from Suvarnabhumi Airport to Krabi International Airport. To make the most of every moment of your stay during this 6 days / 5 nights trip, we choose the oceanfront Railay Bay Resort & Spa, which has lots of activities and adventures nearby. Enjoy your vacay to the fullest by opting for a jacuzzi villa, which is private and exclusive. You can soothe your soul by sea and sun as well as set time aside for attractions on the island before flying back to Bangkok on flight (VZ341). This whole trip can be booked on Agoda with additional discounts through the 'Bundle flight + hotel' feature, ensuring a wonderful trip for a special price: 20,980 THB covers the flight and accommodation for two people.
International – Kuala Lumpur, Malaysia (22,192 THB for Two)
Kuala Lumpur, the capital of Malaysia, is home to a myriad of attractions for all types of travelers, from the world-famous Petronas Twin Towers to the stunning Batu Caves. Not to mention the city is merely 2.5 hours away by plane from Bangkok! When booking flights and hotels, travelers can save more by using Bundle & Save, which allows booking flights and hotels together at the same time. For those who have time to spare, Agoda suggests a 5-day trip to really explore and experience the many sights this beautiful city has to offer. A Round-trip flight plus 4-night accommodation (booked for two people) only costs about 9,625 THB per person.
Kicking off the journey with morning Thai AirAsia flight (AK891) on 14 June, which departs from Don Mueang International Airport to Kuala Lumpur International Airport. After landed, head to Win Heng Seng, a kopitiam that serves a variety of classic Malaysian breakfast dishes. In Kuala Lumpur, stay for four nights at The Kuala Lumpur Journal Hotel. This boutique hotel is popular for its hip, laid-back and funky vibe. Up on the hotel's rooftop is an infinity pool designed aesthetically with exciting pops of color and beautiful city views. After a long day of sightseeing and shopping around the city, how about indulging in nature to cap off the day? For 1,471 THB per person, booked on Agoda Activities, Glowing Kuala Selangor Firefly Tour is a perfect night activity for everyone. Hop on the boat and be amazed by the spectacular synchronized flashing of the fireflies in mangrove forests along the bank of Selangor River.
Following the release of the survey results, Agoda has partnered with TrueID to launch the #AgodaDreamDeals competition. The competition aims to let Thai travelers discover it's possible to see the world for less, by challenging to come up with the most amazing travel itinerary within a set budget. Everyone can participate and can create their own dream travel itinerary within the budget of 40,000 THB. The itineraries with the most views on TrueID's digital platform, will be booked for them by Agoda.
There is no limitation on where to go or how many destinations to include. It can be anywhere in the world! The only conditions are that the participants have the time available to actually go on the trip no later than 15 June 2023 and that the itinerary is created by using Agoda. It must include a round-trip flight originating in Thailand and one or more accommodations for the entire stay. Any activities that are found on Agoda and included in the itinerary will also be part of the prize.