AirAsia enhances mobile app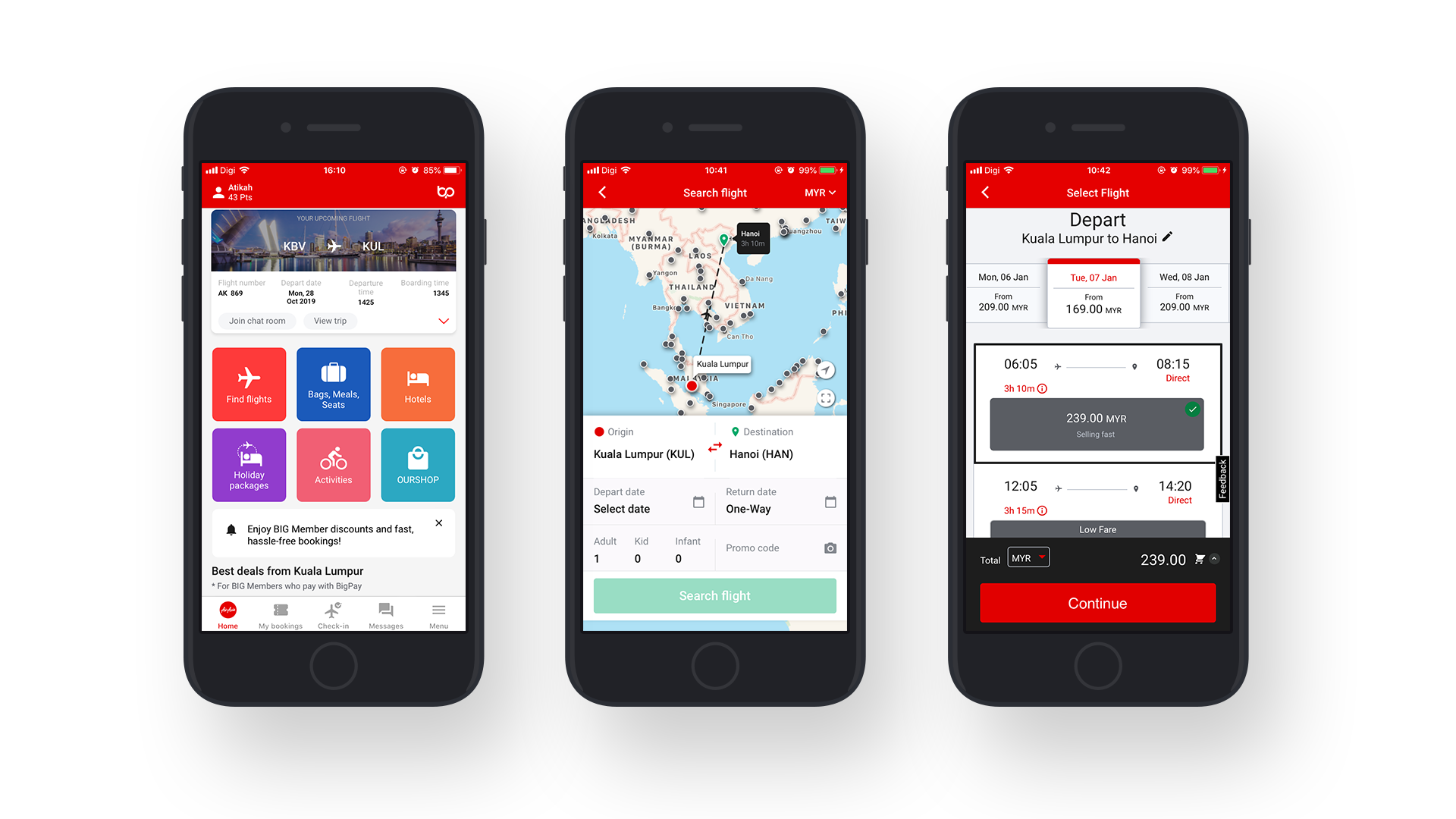 AirAsia has announced all-new enhancements to its mobile app for Android and iOS, including innovative new features to enhance guest experience. Using a guest-centric approach to support the acceleration of the company's vision to be more than just an airline, the mobile app has been redesigned for quicker performance and improved usability to offer guests a more seamless, personalised experience.
In addition to optimising existing features, several new features have been introduced, including new booking flow and interactive search map. Leveraging native device capability and mobile optimised design, users now benefit from improved performance, usability and faster transaction times thanks to a new booking flow and interactive search map.
With the new real-time chat function, guests can connect with fellow travellers on the same flight as soon as check-in opens 14 days before they fly. It also offers a new guest interaction function that matches themes and intent to travel to an AirAsia destination with exclusive content and fare deals.
Karen Chan, chief commercial officer of AirAsia Group said: "We have been investing in cutting edge technology and customer experience talent to enhance our digital capabilities. The redesign of our mobile app also complements the many other digital initiatives we are working on, such as the transformation of airasia.com into Asean's leading travel and lifestyle platform, and rollout of our Fast Airport Clearance Experience System (FACES) facial recognition system."