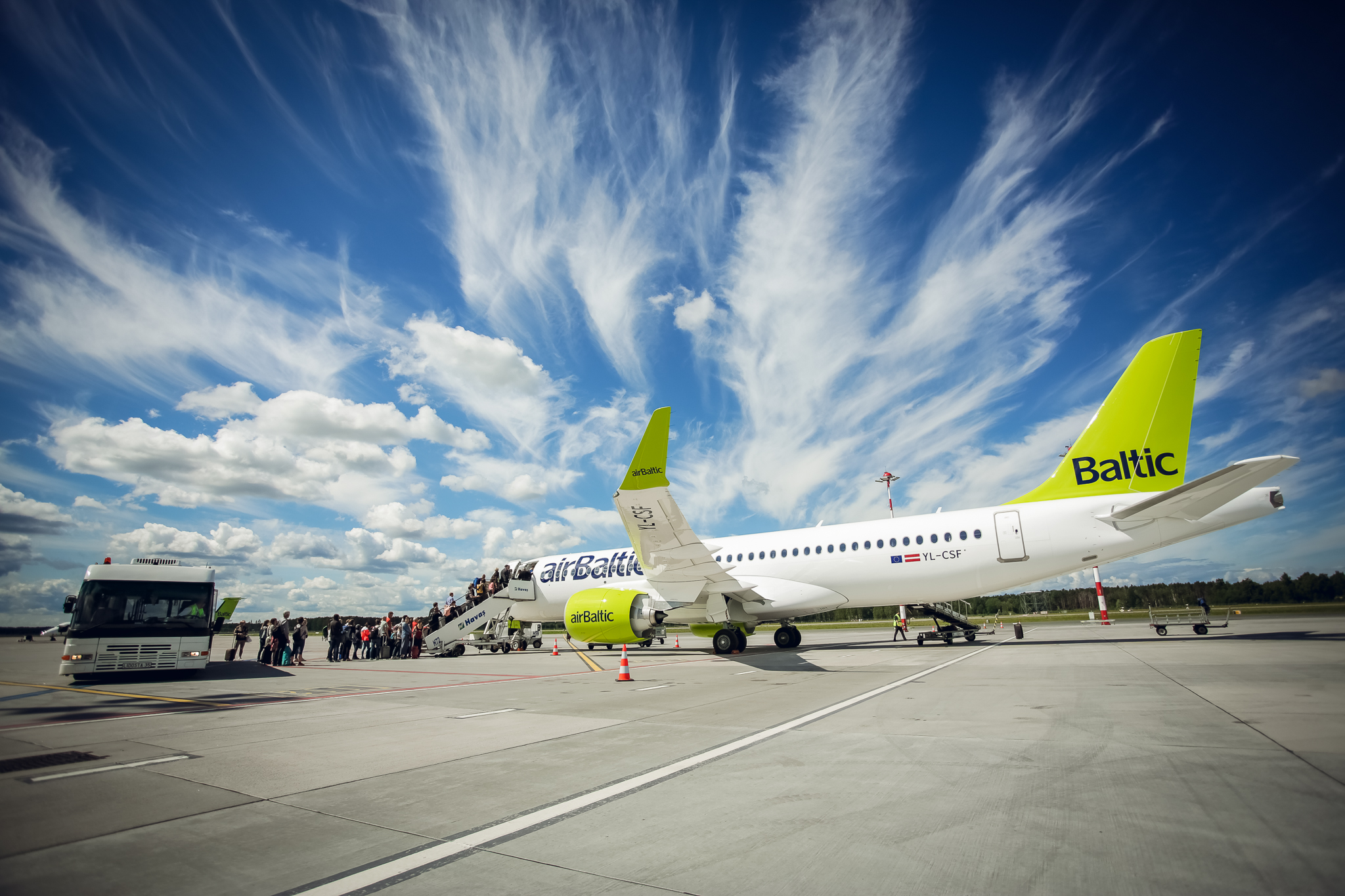 The retention rate, universally used to measure customer satisfaction and loyalty, of the Latvian airline airBaltic has reached 78 index points among private customers and is considered very high as shown by a survey carried out by marketing data, insights and consulting company Kantar. It is the highest customer satisfaction rate airBaltic has received so far in six years and demonstrates the high level of service provided.
Martin Gauss, chief executive officer (CEO) of airBaltic said, "Over the last few years our team has significantly improved the customer satisfaction rate of airBaltic by focusing on improving passenger experience from the flight reservation until arrival at the desired destination."
Sanda Vecenane, account manager of Kantar reported, "The data shows that improvements made to passenger experience based on their feedback strengthens airBaltic's customer loyalty year by year, which is important for long-term success. Overall, customer retention level in different industries in Europe is high and companies work hard to deliver high performance in products and services to satisfy the raising expectations of customers, and within European context, the airBaltic rates are significantly above the average."
According to the study, the local customer sees the safety, reliability and friendly staff as the main strengths of airBaltic. Customers also highlight the high level of information availability about the company's services and the easy online check-in process. Notably, the retention rate has continued to grow also among transfer passengers and foreign clients. Overall, more than 3 200 respondents were surveyed between 21 March and 11 April this year.