Airbus and CATC team up to boost local talent
Aviation giant Airbus has unveiled its new plans to foster the development of local talents with a yen to reach the skies by announcing a new agreement with Thailand's Civil Aviation Training Center (CATC).
By signing the memorandum of understanding (MoU), the two organisations will enhance their existing relationship and identify ways in which they can cooperate to develop the scope of aviation training in the country.
Airbus has already begun working with the CATC on basic maintenance training courses, which could be expanded to include additional maintenance courses as well as ab initio flight training courses for pilots.
Important partners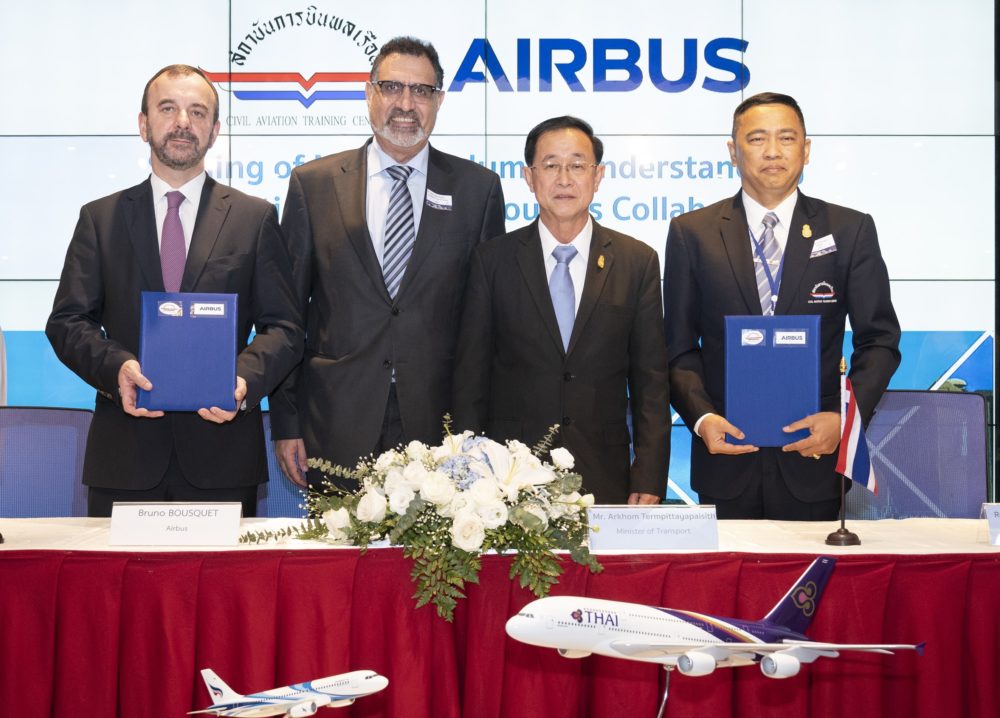 The goal is to support the development of the country's aviation industry by helping to ensure that there is a steady supply of pilots, engineers and mechanics for Thailand's airlines and maintenance, repair and overhaul (MRO) centres. Airbus is forecasting a demand for 220,000 new pilots and more than 260,000 new technicians in the Asia-Pacific region over the next 20 years (Global Services Forecast 2018).
Jean-Francois Laval, executive vice president in Asian for Airbus, said: We are pleased to sign this MoU with the CATC, which is Thailand's leading aviation training institute. Thailand is an important partner for Airbus, as well as one of the fastest growing aviation markets in the region. This allows us to work together to provide the highest levels of training needed to meet the increasing need for qualified aviation professionals in the country."
"Airbus' world-class expertise and CATC's understanding of… Thailand's aviation industry"
Rear admiral Piya Atmungkun, president of the Civil Aviation Training Center, added: "We are pleased to sign this MOU and deepen our strong relationship with Airbus in the areas of maintenance training and ab initio pilot training. The combination of Airbus' world-class expertise and the CATC's understanding of the requirements of Thailand's aviation industry means that this has the potential to become a highly successful and long-standing partnership."