Amadeus boosts NDC push with new programme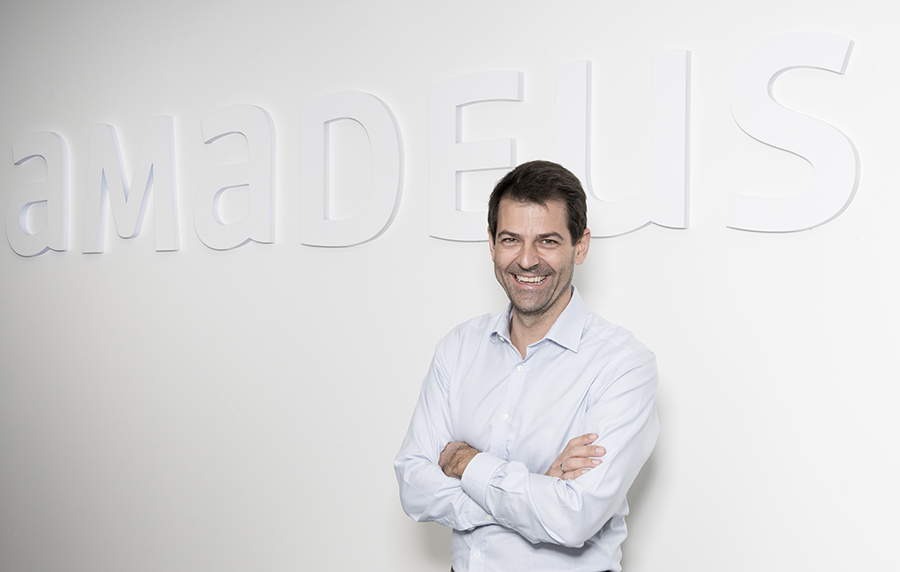 We can see how personalisation has affected the travel industry. As we move around the world ourselves, we expect brands to know who we are and what we like. We also expect them to use that knowledge in providing us with services and products that we find relevant.
In response to this growing trend, IATA is currently pushing its New Distribution Capability (NDC) initiative, an XML-based data transmission standard, to transform distribution and merchandising techniques that travel vendors use.
Amadeus recently unveiled a dedicated programme in order to enhance NDC's competencies in product differentiation, time-to-market, full and rich air content accessibility, and a transparent shopping experience: NDC-X. It also announced that Gianni Pisanello (shown), whose work in airline IT and distribution allowed him to handle multiple leadership roles within the company, will head the programme.
Uniting specialists across multiple Amadeus businesses, the NDC-X programme continues the technology solutions provider's past work towards digitalisation of the travel industry. It seeks to improve and expand on NDC's competencies, particularly in a commercial setting, by taking a test-and-learn approach to practical use cases of the protocol.
Through a blog post, Pisanello revealed initial plans for the NDC-X programme. He shared that it would connect web service bookings to airlines to "enable a simple flow of 'shop, order and pay.'" This would soon expand to include servicing capabilities like ticket changes and adding ancillary services, all features which even leisure travellers can take advantage of.
Pisanello emphasised that Amadeus launched the programme to ensure NDC becomes both a standard and key growth driver for airlines, travel agencies and all other industry players. He said, "For NDC to truly take off, we must create a real standard not only for the protocol itself but also for its implementation. We must also ensure that it responds to travel sellers' requirements and that it has the right economics to drive investment."
"We are at a critical moment in terms of the development of the standard, and the readiness of the industry" – Gianni Pisanello, Amadeus VP for NDC-X
It's a perspective shared by Decius Valmorbida, Amadeus SVP for travel channels. Valmorbida commented: "The NDC-X program is a strategic priority for us. We aim to create better journeys for travellers through the best use of technology, and this transversal program will work with our travel seller and airline customers to deliver just that. We are dedicating the right resources and have appointed a strong leader with a proven track record in the industry to drive its success."
Julia Sattel, Amadeus SVP for airlines, added: "NDC holds great potential for the travel industry, and is part of a bigger picture of digitalisation as airlines and travel sellers are testing new ways to adapt their businesses and improve services provided to the traveller. At Amadeus, we are working hard to solve our airline customers' technology challenges in areas like merchandising, dynamic pricing and cloud servicing, which we see as the heavy machinery in the background which will make NDC and improved retailing a reality."
Here at TD, we put our best efforts to provide the latest and most valuable content to our readers. It is a true labour of love - where we work hundreds of hours each month - to make sure we offer meaningful content. If you value what we do, please consider a donation of any amount.
This would mean the world to us! Thank you and click here to proceed!