Americans are planning more summer trips and other 2022 travel trends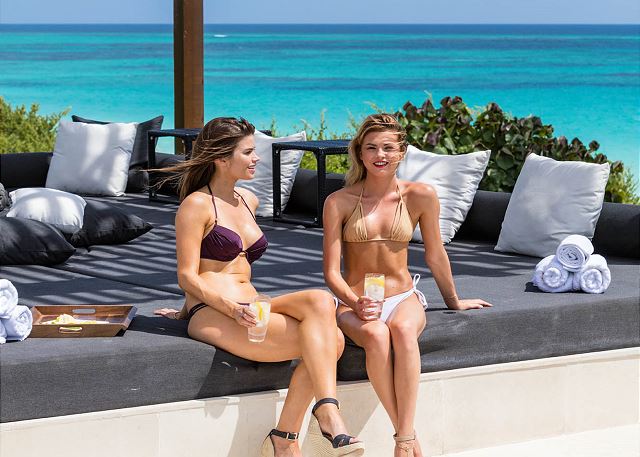 Travel insurance company Seven Corners has released data demonstrating how travellers are changing the way they think about and plan their summer vacations in 2022 compared to pre-pandemic times. The company shared relevant data highlighting changes in the number and length of summer trips, travellers' concerns about summer travel while coming out of a pandemic and preferences for travelling within or outside of the U.S.
Americans are planning more summer trips
More than half of travellers are planning to take more trips this summer than they did pre-pandemic. COVID-19, however, continues to impact many of their decisions and concerns when it comes to travel.
Among the 58% of respondents who are planning to take more trips this summer than in the summers prior to the pandemic, most are making a modification to the way they travelled in the past. For example, close to 16% are taking trips in the summer instead of throughout the year, and close to 10% are travelling more in the summer because of concerns that COVID-19 will return and restrict travel.
Approximately 10% of summer travellers are focusing on micro-cations for a change, and another ~10% plan to travel more this summer because they are tired of being at home due to travel limitations in place for the past two years. This supports data from Seven Corners' 2021 travel trends research conducted in January, which found that, based on policies sold by Seven Corners, micro-cations grew in popularity in 2021. The company saw a 74% increase in these vacations lasting fewer than five nights compared to 2019 and a 66% increase compared to 2020.
Increasing travel costs concern American summer travelers
For Americans who are planning to travel this summer, many of them — nearly 46% — plan to spend the same amount of money on travel as they typically did prior to the pandemic. Almost 39%, however, plan to spend more on travel this summer.
Of those planning to spend more, 26% said it was because of the increase in the cost of travel. Only 16% said they'll spend more to treat themselves, while 11% said it's because they've saved money for travel and are ready to spend it.
When it comes to the cost of travel, 49% of those planning to stay in the U.S. and 14% of those planning to go abroad said their biggest concern this summer was increasing travel prices. Additionally, some domestic travellers specifically highlighted rising gas or fuel prices. The rising cost of travel far outpaced domestic travellers' other leading concerns: fear of contracting COVID-19 (20%) and flight delays (13%).
Travellers are divided on whether to travel internationally
Close to half of respondents (49%) are planning to remain in the U.S. when they travel this summer. When asked if their choice of destination differs compared to before the pandemic, 31% said there was no difference. However, of those who did report a change in destination, 21% are planning to stay in the U.S. because they are not comfortable travelling abroad.
On the other hand, 13% of respondents whose destinations changed plan to travel internationally because they couldn't during the pandemic. Of all respondents who plan to travel abroad, some of the leading concerns about going overseas were tied closely to COVID-19 and its various effects on travellers.
Following the rising cost of travel as the top concern for those planning to travel internationally, fear of getting stuck in another country if they test positive for COVID-19 (13%) and difficulties keeping up with and following COVID-19 testing requirements (9%) ranked second and third, respectively.
Travel insurance can increase travellers' confidence
Although Americans are more willing and able to travel this summer than in the last two years, the concerns that remain can have a very real impact on travellers' financial investment and health.
Travel insurance can help protect the money spent on a trip, which may give travellers greater confidence when booking flights, hotels and excursions if they are concerned they might need to cancel or interrupt their trip and don't want to lose money on non-refundable items.