Amilla Fushi unveils new-look lagoon houses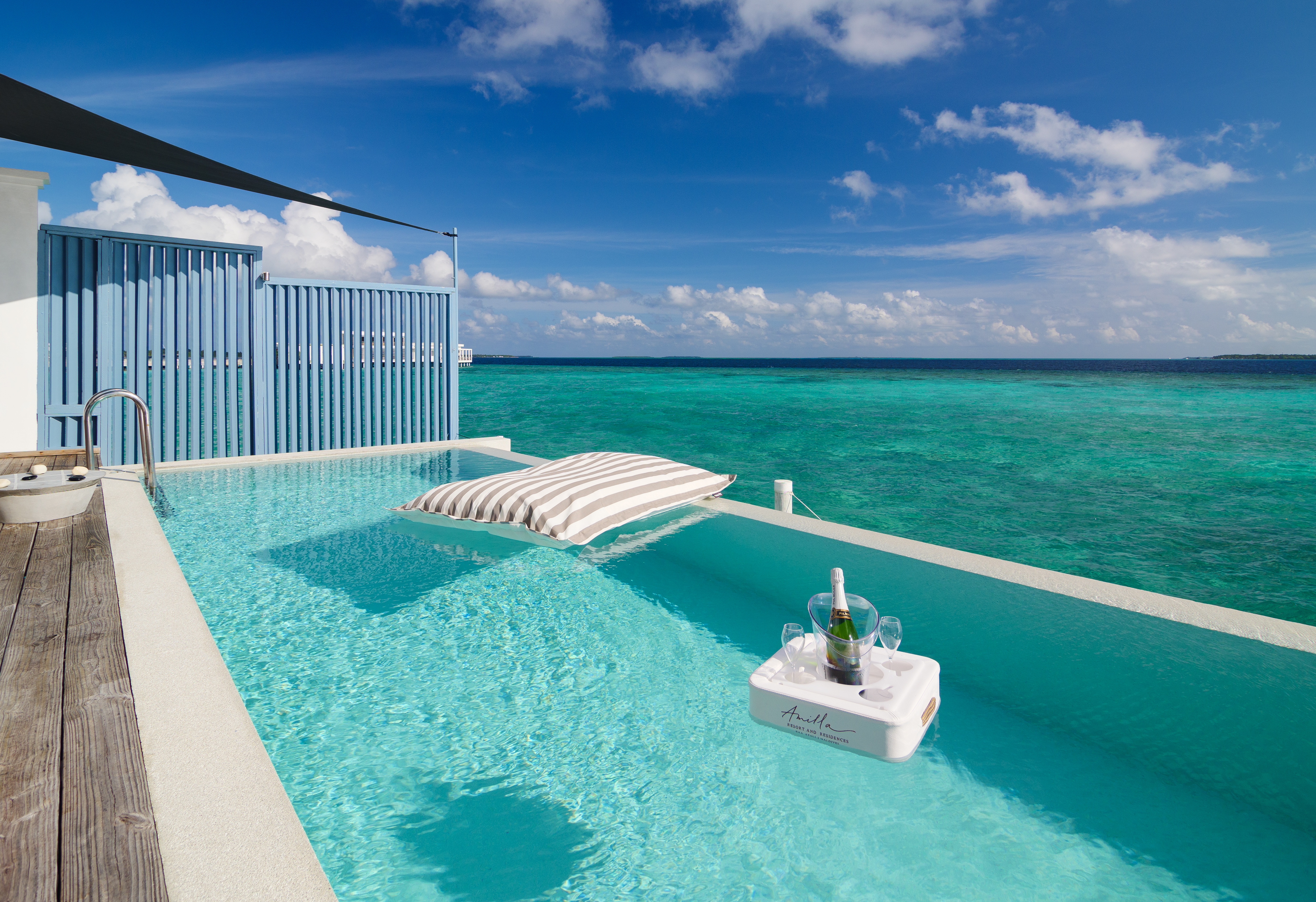 Amilla Fushi has completed a chic contemporary upgrade of its alluring Lagoon Houses, ensuring guests can continue to bask in unparalleled bliss. Enticing enhancements include a private hammock suspended over the lagoon, outdoor shower, poolside wine chillers and new contemporary artwork.
Elegantly elevated and enveloped by a peaceful blue lagoon and sunset views, the whitewashed overwater bungalows offer uncompromised seclusion and a sanctuary of pure contentment relished from the splendid comfort of private decks.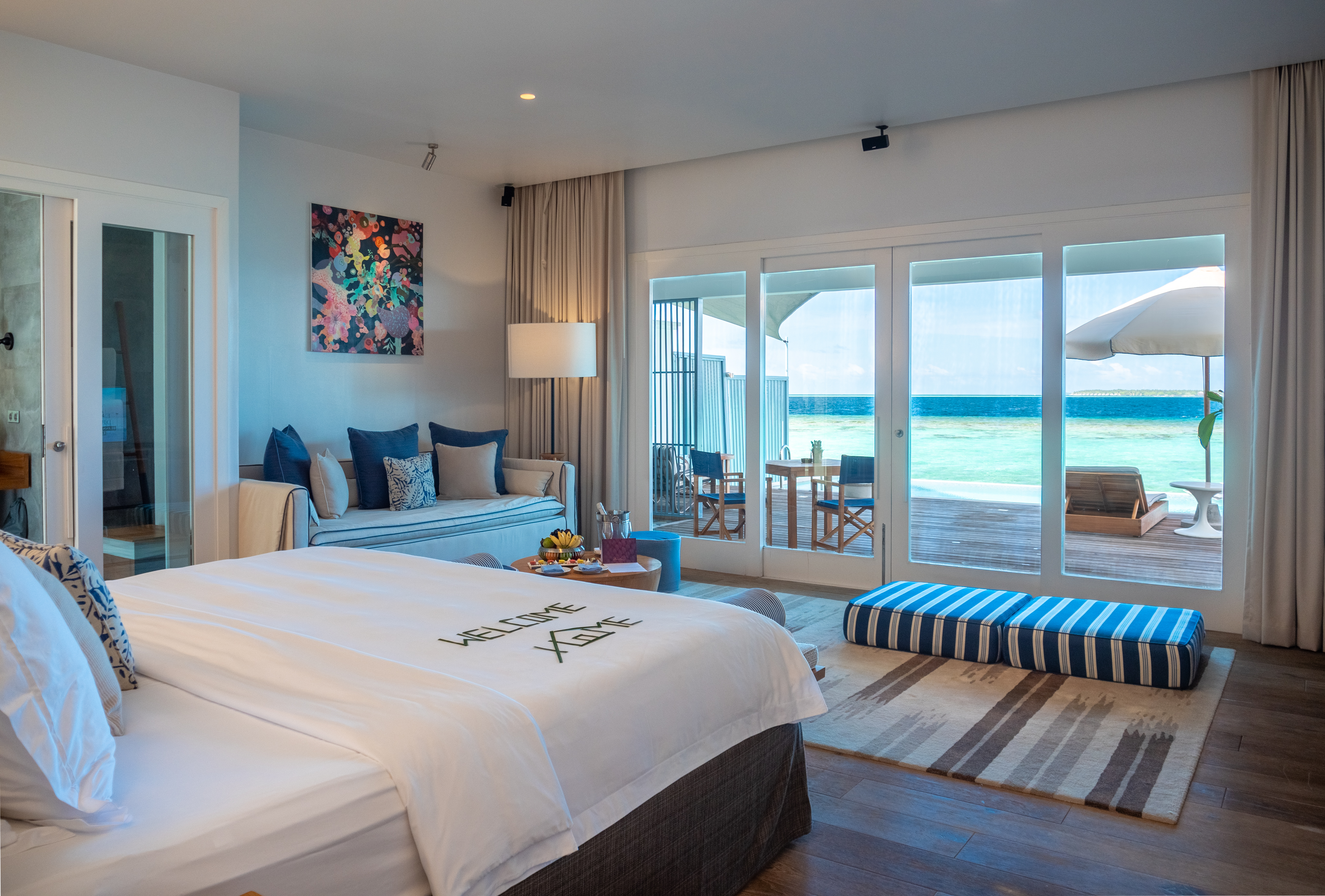 Beautiful abodes with spectacular sunset views, the lagoon houses are serene oases that salute the afternoon sun. Spacious decks equipped with plush outdoor daybeds invite poolside lounging with a chilled glass of pre-siesta champagne, while large freshwater infinity pools – newly augmented with floating bean bags – encourage all-day dipping and dozing. With a fabulous vantage point to look for dolphins, manta rays and shoals of tropical fish, guests can breathe in the serenity of the moment from the water's edge or while the time away with a game of giant tic tac toe.
Steps that descend into the warm lagoon waters promise exploration and adventure; whilst above the surface endless breezy moments of relaxation can be enjoyed from the comfort of private hammocks suspended over the crystalline waters.