Off The Beaten Track: Explore ancient Turkey with D-Resorts
Turkey expected to welcome over 40 million visitors in 2018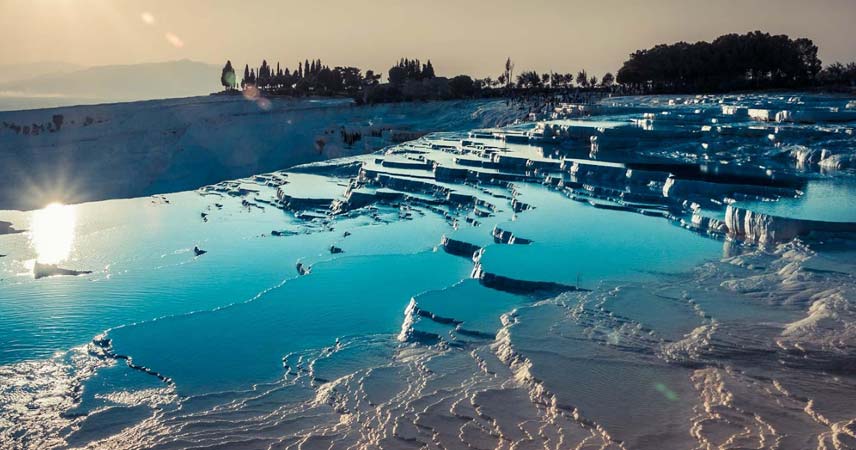 With the experience economy booming, it's time to start meandering off the beaten Turkish track for experiences that give travellers a taste of the Ottoman Empire and ancient Turkey.
A meeting point between Europe and Asia, Turkey has an incredible history. With waves of different cultures and empires leaving their mark across the coastline and mountains with more ancient ruins than most countries, many of which remain near intact.
Ideal for those seeking the perfect balance of local authenticity and luxury, D-Resorts' range located within some of the country's most wonderous ancient points of interest is a good bet.
Murat Reis Ayvalik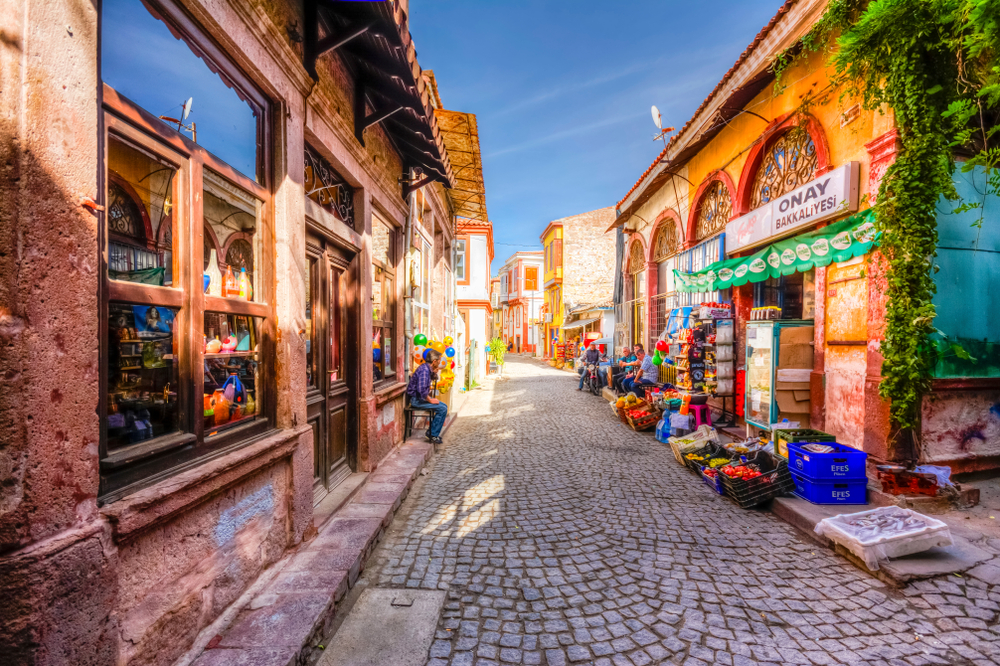 Dubbed as "undiscovered Turkey", Murat Reis Ayvalik is set in a sleepy seaside town that has been a long-time favourite for Istanbul residents and holidaymakers, but is only just being discovered by the outside world.
Located nearby is one of Turkey's most awe-inspiring ancient sites and a UNESCO World Heritage site, Pergamon. This site rises high above the Bakirçay Plain in Turkey's Aegean region. A major centre of learning in the ancient world it has monumental temples, theatres, stoa or porticoes, gymnasium, altar and library were set into the sloping terrain surrounded by an extensive city wall.
The rock-cut Kybele Sanctuary lies to the north-west on another hill visually linked to the acropolis. Later the city became capital of the Roman province of Asia known for its Asclepieion healing centre. The acropolis crowns a landscape containing burial mounds and remains of the Roman, Byzantine and Ottoman empires in and around the modern town of Bergama on the lower slopes.
One of the country's rare settlements that has survived several invasions and devastations over the ages and dates back to second millennia BC, the region also offers outstanding natural beauty with the opportunity to trek along pine forests covering the Kozak mountain range between Bergama and Ayvalik that is dotted with ruins and rural landscapes.
Marmaris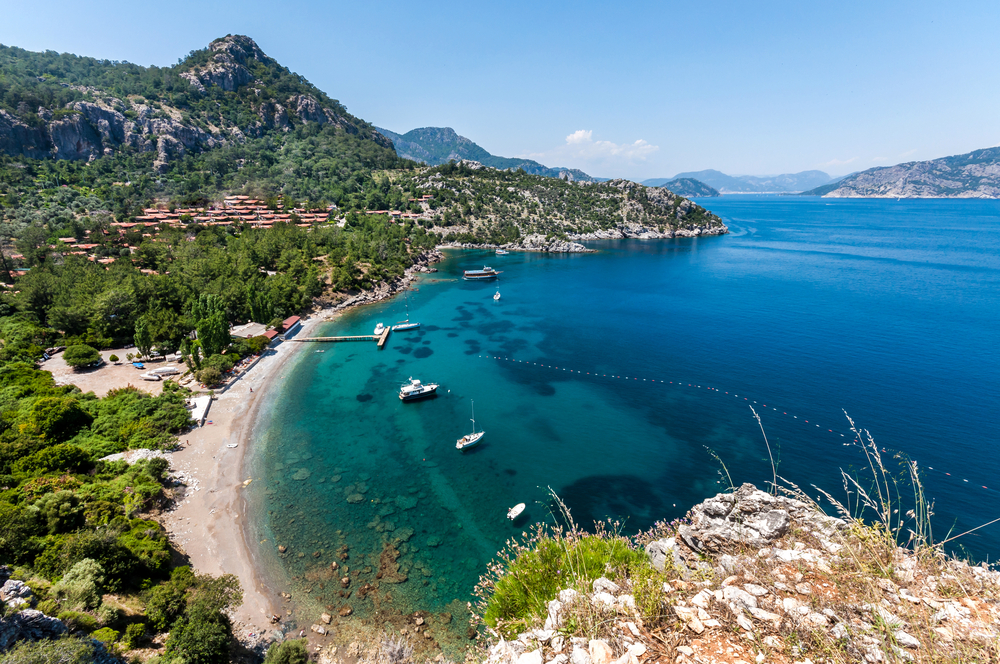 From a small fishing village, Marmaris has grown into a popular resort destination in Turkey during the recent years. Set amongst the mountainous Aegean coastline within the popular resort town of Marmaris, D-Resort Grand Azur is a great way to get to know the port city of Marmaris.
Mirroring Petra, one of the seven wonders of the world are the Dalyan Ancient Tombs situated on the banks of the Dalyan River, hasn't yet been widely discovered except those familiar with the region. And for those in search of Turkey's most beautiful beaches, just 18 km north of Marmaris lies: Cleopatra Island with is golden sandy beach and ancient city of Cedrae.