These OTAs put element of surprise in travel
TD speaks with Anywhr and ATO Tours founders about unconventional, curated trips
I came across two online travel agents with the same mission – to take stress out of travel planning.
Anywhr and ATO Tours are two companies that are continents apart but are sending travellers on surprise trips. Trips where the traveller has the slightest idea where they are going or their itinerary until the last minute.
Whether you suffer travel fatigue or cannot be bothered booking a trip, these two companies can help you to take that trip.
ATO Tour's confidential trips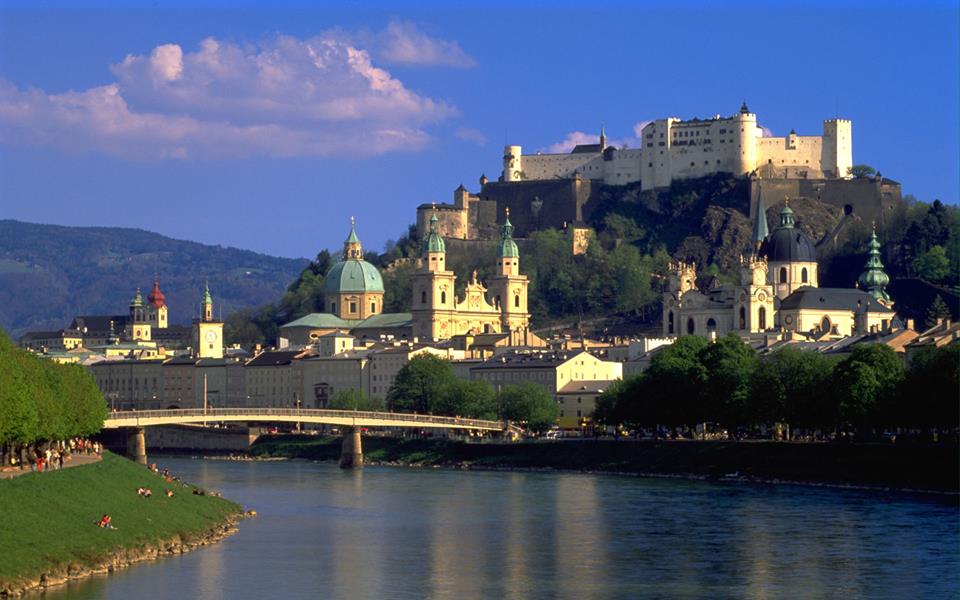 Peter Steins, founder and CEO of ATO Tours, told me the crazy event that led to the creation of ATO Tours. He said that he had the lightbulb moment in 2017 when he was planning the annual cricket club tour. "We simply couldn't agree on where to go. In fact, all we really wanted was a long weekend away in a lovely place. Some good food and drinks. So I turned the trip into a Surprise getaway and it was spot on. Most people like an adventure, the excitement of the unknown and that little tickle in their stomach. Thinking that this would also work for people who want the ultimate Surprise for their friends and partners ATO CONFIDENTIAL was born," he said.
He also realised that it doesn't appeal to everyone and decided to also offer tailored tours to cover both ends.
How it works
It all starts with a questionnaire in order to give ATO Tours an idea of what kind of trips you fancy. The questionnaire covers the travel dates, budget, type of activities such as sightseeing, shopping, nightlife. Travellers can also specify things that they don't like when they travel from the middle seat in an economy flight to famous and overcrowded tours. Therefore, you can note places where you have been.
Based on the results, ATO Tours create the trip and reveal the destination seven days prior to arrival by post when they send out all documents, tickets, hotel vouchers, ATOL protection, including some tips about the destination and how to get to the hotel from the airport. Clients from London will learn their itinerary at the airport.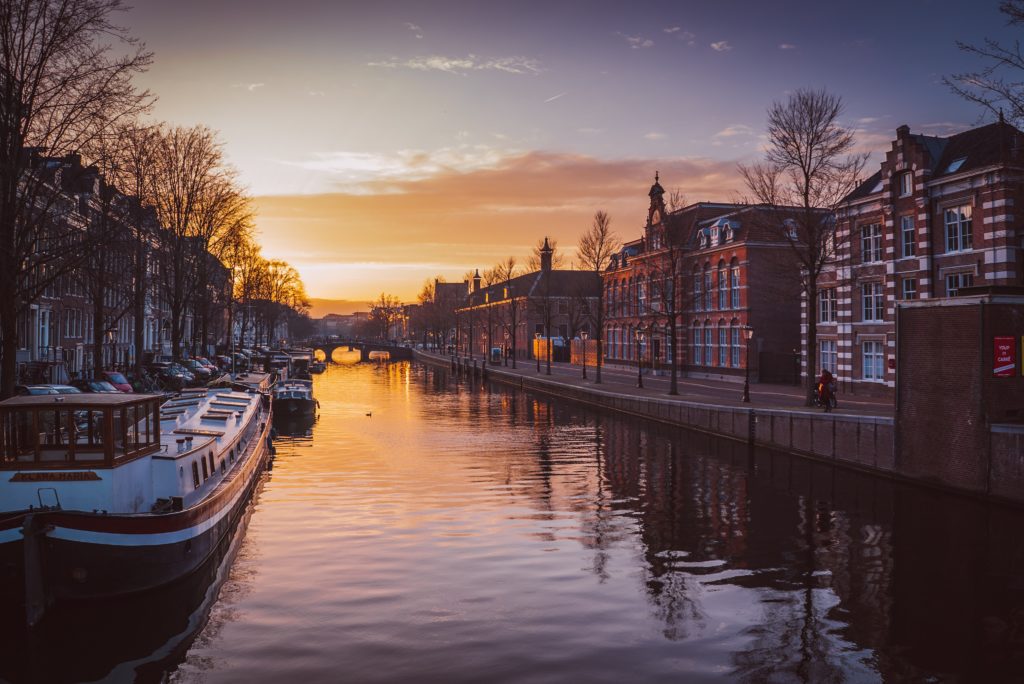 "Based on the results of the questionnaire we choose the locations and itineraries. There is usually a conversation with the client in regards to activities, transfers or dinners without revealing the destination obviously," Steins said.
Currently, ATO Tours operate the surprise trips within Europe but they are open to all clients worldwide. "We've to keep an eye on the visa situation should the client come from a non-European country though. So far we had American and Brazilian overseas customers booking a surprise trip with us. The latter one is especially interesting to us in the future, but there are really no limits from our side," Steins explained.
Anywhr's bespoke experiences
Zelia Leong, co-founder of Singapore-based start-up Anywhr, has begun to seek different ways to travel – that is, to stray away from the usual tourists' trails. She travelled for six months in Europe and there she started conceptualising her future company.
"It was then that I went to places I never knew existed, made friends that became like family, and had so many great moments — all without a plan, and simply following local recommendations and figuring out my journey along the way. When I came home, I realised that it wasn't the good food that I ate during the trip, nor the beautiful cathedrals and famous landmarks that I remember the most. It was my own journey, what I discovered about myself, and the precious connections forged with the people I met that I cherished the most," Leong told me in an exclusive interview.
"I wanted to share that with the world, and let more travellers have that experience. Anywhr was started with a mission to change the way we live through travel. By discovering different places, ditching checklists and simply creating your own journeys and forging your own meaningful connections along the way. It is the journey, not the destination that matters. And Anywhr wants to help you experience just that," she added.
How it works
Leong explained: "Anywhr curates personalised trips for each unique traveller. First, you tell us your travel preferences such as budget, trip type (Adventure, Getaway, Experience), and accommodation type (luxury hotels, homestays, hostels, etc). Then we understand your personal preferences and travel style through a booking form. From there, we will plan your trip and book your flights, accommodation, and transfers. You will then get a teaser email to help you to pack for your trip. One week before your trip, you will receive an Anywhr Mail in your mailbox. This contains some local currency, and a personalised Travelogue which serves as your guide with directions, flight and accommodation information, local recommendations, and access to emergency hotlines – open it only at the airport!"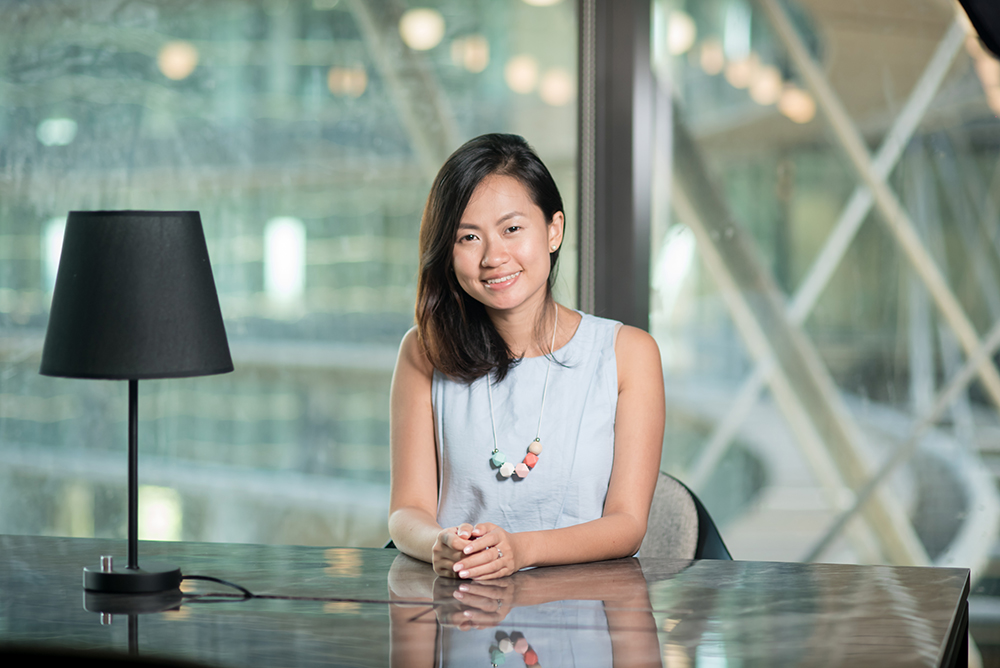 You customise your own trip on their website indicating your destination and travel dates. Next , you have to choose the theme of your trip: Adventure, Experience, or Getaway. It is the hardest decision ever since choosing among Bulbasaur, Charmander, and Squirtle for your first Pokemon.
Travellers can also choose the type of flight and accommodation based on their budget. Therefore, you can go leaner or splurge on a luxury hotel.
After settling the payment, you will receive an email and you can reply with special requests like you are going on a trip after a breakup or to propose to your partner. This way, Anywhr can curate a special trip for the occasion. The more important details to let the team know are:
Places you've visited recently
Places you don't want to visit
Upcoming trips
Dietary preferences
Single or multi-city
Rural areas or not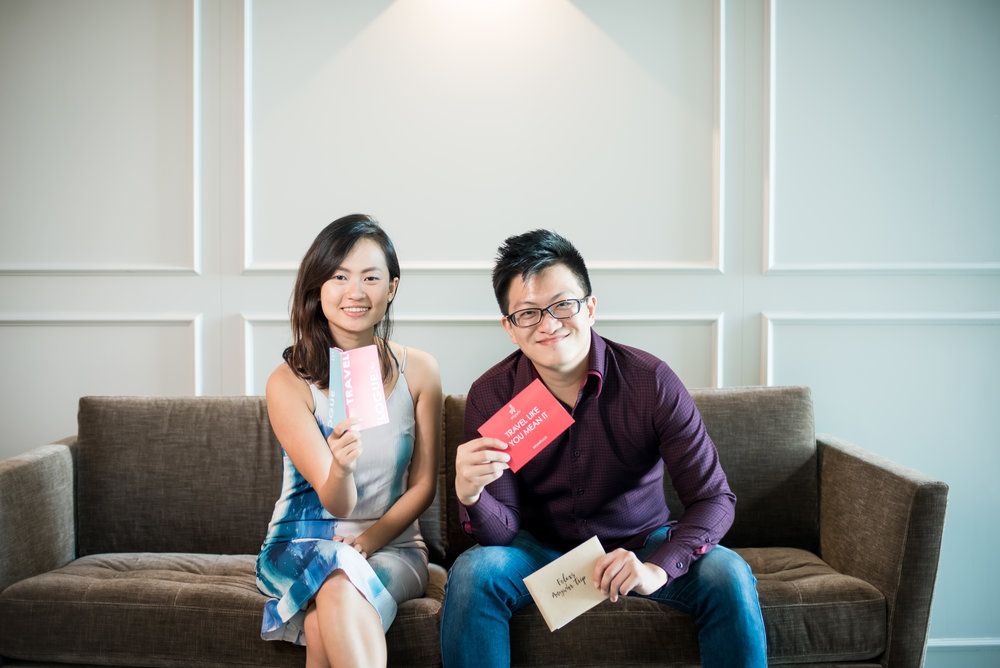 The final price depends on the number of days you are travelling as well as on the add-ons and special requests to make your trip more comfortable. The price you pay takes care of the destination, flights, accommodations, visas, travelogue, SGD 30 worth of local currency and any special requests.
Three days later, you'll receive a teaser email to inform you of the weather at the destination, what to pack and which terminal and the check-in time (not flight time) to report at.
According to the website, you'll receive your Anywhr mail one week before your flight. You can choose to open it upon receiving it or to open it at the airport.