ATPCO joins IATA's 25by2025 global initiative to increase female representation in the aviation industry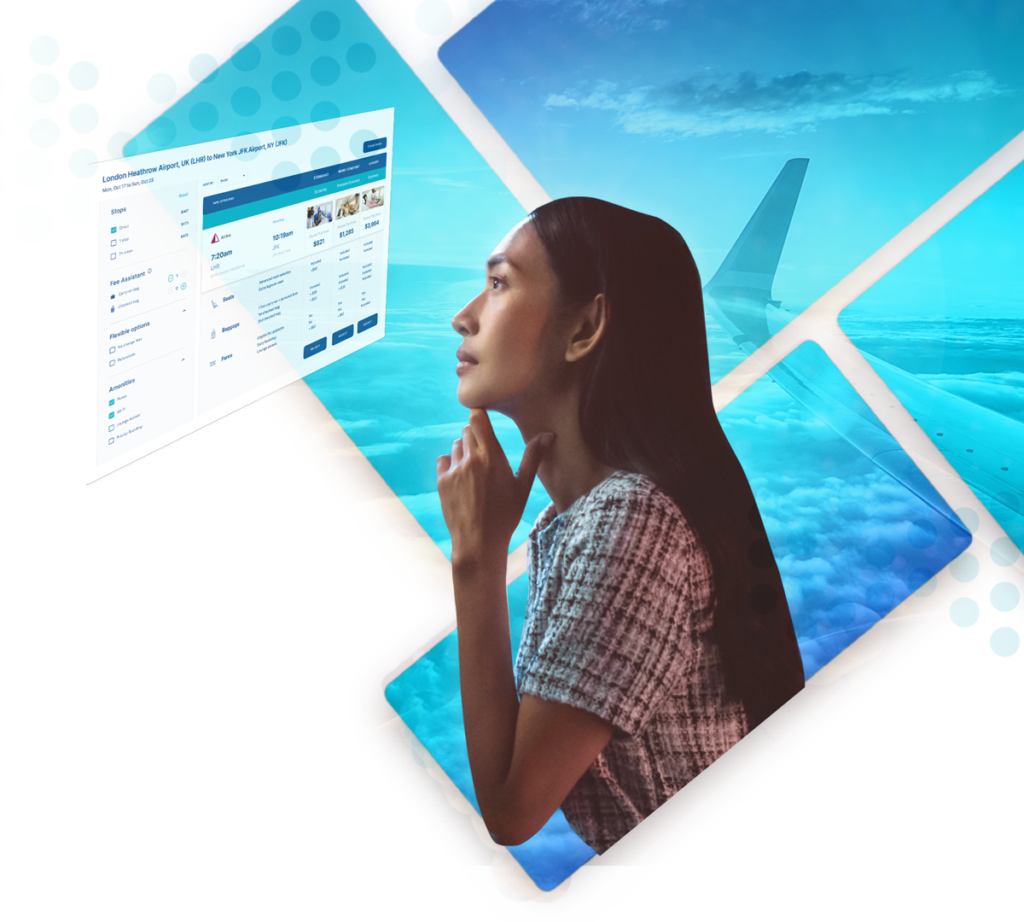 ATPCO is committing to increasing its female talent across its senior management ranks by 2025 to promote more gender balance in the company and the industry at large. ATPCO today announced its official participation and commitment to IATA's 25by2025 program. The voluntary initiative aims to make the aviation industry more gender balanced and raise awareness of the need to improve female representation. IATA has received commitments from more than 185 airlines and aviation businesses around the world, to date.
The announcement coincides with Women's History Month, which many countries celebrate to commemorate the vital role and contributions women have made throughout history. ATPCO is specifically committing to increasing its female representation in two different management levels at the company:
Increase ATPCO's female leadership among the director/officer team by 25% by 2025. Increase ATPCO's female representation in management (manager and senior manager levels) to 50% by 2025
Leadership at ATPCO already exceeds 25% in both categories the company is committing to increasing. ATPCO's President and CEO Alex Zoghlin states, "We are proud that ATPCO is already above the industry benchmarks of 25% in our leadership ranks, but we are also aware that there is more work to be done to improve female representation and gender diversity at our company. I and our entire leadership team are proud to join IATA's 25 x 2025 initiative and to share our commitments with the industry."
"Seeing ATPCO commit to 25by2025 gives the initiative a whole new impetus. Through the active involvement in driving the gender diversity agenda, the signatories are paving the way for an industry that is both diverse and inclusive. 25by2025 is a tangible way to ensure the aviation industry truly embraces diversity and inclusion. I welcome the commitment of ATPCO to make 25by2025 a driving force to increase female representation at the management level of the company," said Jane Hoskisson, Director Talent, Learning, Engagement and Diversity at IATA.
ATPCO's Chief People and Culture Officer Maya Bordeaux added, "It isn't just about hitting a specific number, although that truly does help. It is about giving more women more opportunities to have a seat at the table and contribute a diverse set of opinions and experiences. It isn't just the right thing to do, it's the smart thing to do, with McKinsey reporting that when women are well represented at the top, companies are 50 percent more likely to outperform their peers."
ATPCO has also launched a Diversity Equity & Inclusion (DEI) Steering Council, a leadership group responsible for designing and leading the company-wide DEI strategy and activities. There are three employee-led impact groups that have aligned to the Council's strategic priorities – DEI Education, DEI Communications, and Attraction & Retention. The impact groups are primarily focused on educating ATPCO employees and building a more equitable, inclusive, and diverse workplace. Their efforts include developing strategic community partnerships to ensure recruitment efforts are more efficient, fair, and inclusive to diverse talent in a global geography.
ATPCO will release its key diversity metrics each year to IATA and joins the growing list of change agents in the aviation industry who are committing to make our industry one that is truly diverse and inclusive.