Unleash your inner explorer: Aurora Expeditions' Antarctica 2024-2025 Season offers 25 adventure-packed itineraries
Aurora Expeditions, a leader in life-changing adventure travel, launched its Antarctica 2024-2025 season, and it is the most comprehensive season yet. The season will showcase 25 itineraries, including three new itineraries: Antarctic Explorer featuring the Chilean Fjords; Spirit of Antarctica featuring the Chilean Fjords; and In Shackleton's Footsteps.
With over 32 years of pioneering experience in the industry, Aurora Expeditions is renowned for offering exceptional small-ship expeditions, purpose-built ships, more time off-ship, and a comfortable base camp for passengers to enjoy. Their tagline "Life. Changing. Experiences" encapsulates the transformative experiences that they strive to offer their passengers.
Amazing once-in-a-lifetime experiences
One of the standout activities on offer during the 2024-2025 season is the Shackleton's Crossing. This unique experience retraces the historic footsteps of Sir Ernest Shackleton, one of the most renowned polar explorers of all time.
For photography enthusiasts, Antarctica 2024-2025 season is the perfect opportunity to capture stunning images of the world's last great wilderness. The expedition's photography program is designed to cater to all levels of photography expertise, from beginners to professionals, who want to capture the beauty of Antarctica. A new 12 day Spirit of Antarctica, unique photography themed voyage has been designed especially for photography enthusiasts, departing 12 November 2024.
For those who love Alpine activities, Aurora Expeditions offers skiing, snowboarding, and snowshoeing. The expert expedition team will take passengers to some suitable areas of the Antarctic Peninsula, where they can enjoy skiing and snowboarding in the most pristine and unspoiled conditions on Earth. For those who prefer to take things at a slower pace, snowshoeing is a fantastic way to explore the stunning Antarctic landscape.
Aurora Expeditions' water-based activities are not to be missed. Kayaking, diving, and snorkelling are fantastic ways to get up close and personal with the incredible wildlife that calls Antarctica home. Passengers will have the opportunity to kayak among towering icebergs and paddle through the icy waters while encountering penguins, seals, and whales. The diving program is designed for experienced divers, offering them the chance to explore the underwater world beneath the ice. Meanwhile, snorkelling is a great option for those who want to witness incredible marine life without diving deep into the water.

Citizen Science Program: Contributing to the scientific community
Aurora Expeditions is also committed to giving back to the environment and offers a Citizen Science Program during the Antarctica 2024-2025 season. The Citizen Science Program is designed to be an interactive forum for like-minded travellers to share new discoveries and deepen their connection to the natural world in a relaxed, informal, and fun environment.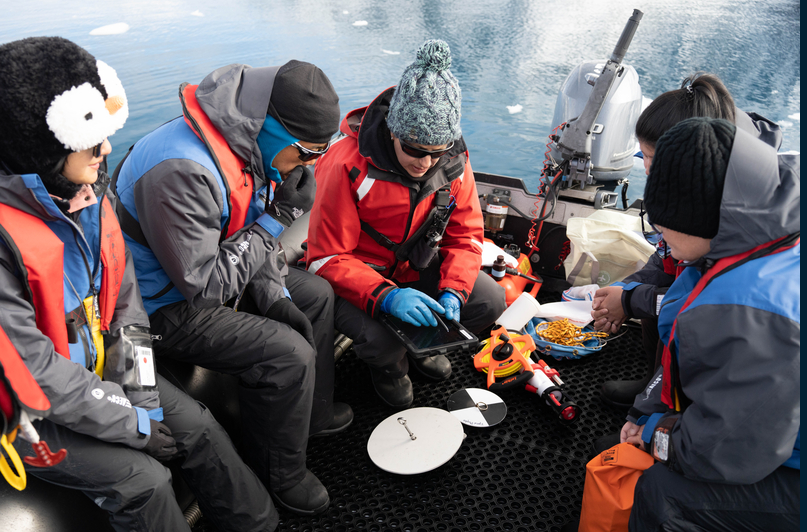 Passengers can make a difference by providing invaluable data to the scientific community and can become an ambassador for the protection of the majestic but fragile blue planet when passengers return home by sharing what they have learned.
Aurora Expeditions' base camps offer passengers a comfortable and welcoming environment to return to after a day of exploration. With a range of accommodation options, passengers can choose the perfect base camp to suit their needs. The purpose-built ships are designed to be cosy and comfortable, offering passengers the chance to unwind and relax in stunning surroundings.
Aurora Expeditions' Antarctica 2024-2025 season is set to be the most adventure-packed yet, offering passengers a range of unique and unforgettable experiences. As an experienced operator, Aurora Expeditions has the expertise and knowledge to provide passengers with the trip of a lifetime, and with their commitment to sustainability, passengers can be confident that their trip will have a positive impact on the environment.