Adventures of a lifetime with Aurora Expeditions' new Arctic & Global 2023 season offerings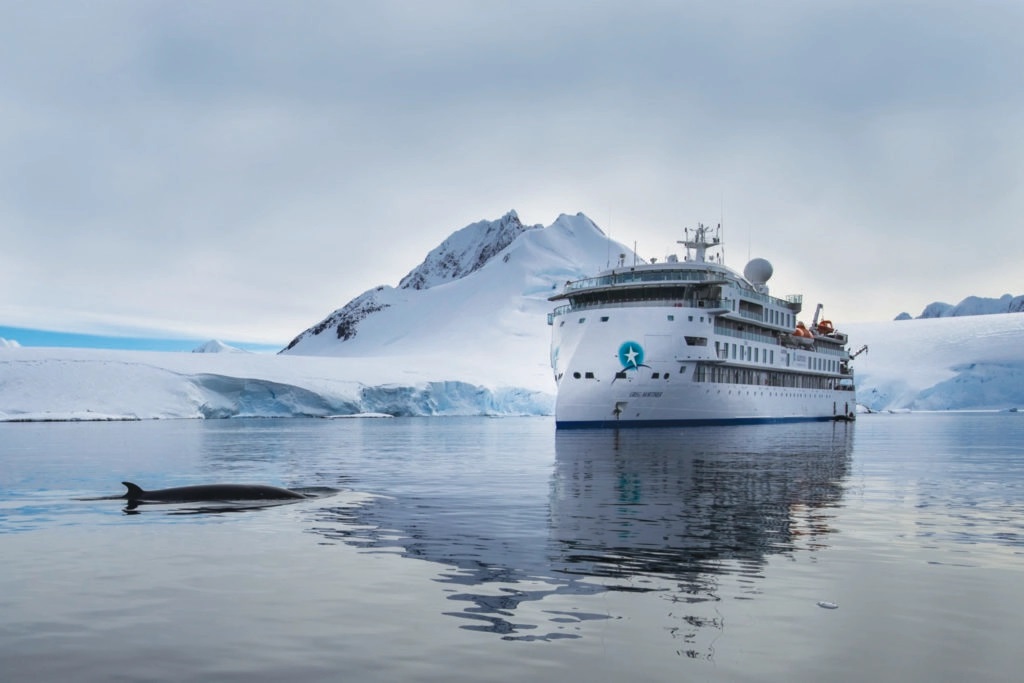 Now that travel is steadily returning, joining a voyage from Aurora Expeditions' Arctic and Global 2023 season offerings is the best way to start. Aurora Expeditions has launched a new 2023 season and accompanying brochure for its Arctic & Global program with seven new and innovative itineraries and several returning ones.
Aurora Expeditions promises captivating and perspective-altering experiences that travellers crave. The company's well-loved and new adventures are all in the new season offerings and brochure. Some of the remarkable destination highlights in this season include Aurora Expeditions' unique new 2023 itineraries to the British Isles, the Islands of the Atlantic, and the Arctic, as well as returning voyages to Alaska, Northwest Passage, Costa Rica and Baja California. In addition, the new brochure also includes upcoming global and Antarctic voyages for 2022.
But that is not all, Aurora Expeditions has many other new things in store. A new ship will be welcoming guests this year, an expanded Citizen Science program, as well as strengthened health and safety protocols to protect guests.
Here are some of the reasons why you should join one of Aurora Expeditions' new Arctic and Global 2023 season offerings:
New remarkable adventures
With its over 30 years of cruising experience, Aurora Expeditions offers perfectly curated itineraries that are a mixture of enriching experiences on new, modern purpose-built vessels, coupled with a spirit of adventure. Founded on the guiding principles of adventure and endless exploration, Aurora Expeditions will bring out the explorer in you. The new Aurora Expeditions' Global & Arctic 2023 season offers several new itineraries in the global and arctic schedule including:
14-day Jewels of Coastal UK (Start London/end Aberdeen)
15-day voyage to Cape Verde, Canary Islands and the Azores (Start/end Lisbon)
22-day Northern Lights Explorer (Norwegian Coast, Jan Mayen, East Greenland, Iceland)
15-day Across the Arctic Circle (Scotland, Norwegian Coast, Arctic Circle & Svalbard)
Unlike larger ships, Aurora Expeditions averages around 130-140 guests per voyage, meaning guests explore more and enjoy more one-on-one time with the Expedition Team. These voyages are also perfect for solo travellers as you will meet like-minded individuals who love to connect with the natural world.
Highly-experienced expedition team
Every cruise with Aurora Expeditions is a discovery of sea and land led by experts, scientists, naturalists, and researchers who want to share their extensive knowledge, expertise and passion for the natural environment. Aurora Expeditions prides itself on its team of highly-acclaimed Expedition Specialists, many of whom are regarded at the top of their respective fields and ensure that each moment is educational and memorable.
Moreover, Aurora Expeditions encourages guests to bring out the adventurer in each of them, boasting an unrivalled array of included and optional activities to suit everyone such as polar plunge, Zodiac cruise, guided hikes, photography, snorkelling, sea kayaking and much more.
Environmentally-responsible travel
In line with Aurora's commitment to the conservation of the environment and taking real actions for the care of the planet, the company champions sustainable travel and conservation of the wildlife and nature it showcases in its voyages. Certified 100% Carbon Neutral, Aurora Expeditions is committed to eliminating unnecessary emissions and reducing its footprint by calculating their emissions and off-setting them annually, while investing in climate action projects including InfraVest Tongyuan Wind Farm in Taiwan, and Mount Sandy Conservation, a biodiversity conservation project on South Australia's Limestone Coast.
Participate in the cruise's immersive and transformative Citizen Science Program that shows travellers how they can help protect the planet. Aurora Expeditions' voyages feature seven Citizen Science projects, which have been hand-picked for their ground-breaking work and global achievements:
Happywhale
Seabird Surveys
Microplastic Survey
NASA Globe – Cloud Observations
Secchi Disk
Fjord Phyto
iNaturalist
Sylvia Earle's debut
Aurora Expeditions will be debuting a new, state of the art ship designed for discovery, the Sylvia Earle, which will be making its debut in 2022.
The Sylvia Earle expedition vessel features spacious and relaxing staterooms and suites – ranging from porthole to balcony categories. Amenities include a library, swimming pool, jacuzzis, gym & wellness centre, restaurant & bar. The ship also has expedition-geared features such as a science centre & lounge, changing room/mudroom, an activity preparation area, lecture theatre, and zodiac docks.
The latest naval design and technology that is made for small-ship expedition experience. Like sister ship the Greg Mortimer, the ship features the Ulstein X-BOW®, which is revolutionary in making sailing smoother and faster and is set to "redefine expedition cruising".
Sail with confidence
Aurora Expeditions has strengthened its Health and Safety Program to ensure the wellbeing of its guests, so they can fully experience every part of their expedition safely. Aurora Expeditions requires all embarking crew, Expedition Team and our guests to be fully vaccinated against COVID-19 prior to embarking on any of its cruises. As of 5 February 2022, Aurora requires all guests to have also had a booster vaccination prior to boarding, if more than four months have passed after completing their primary COVID-19 vaccination.
Aurora Expeditions has also implemented best-practice procedures with respect to pre-embarkation testing, and onboard mitigation strategies such as regular rapid antigen and PCR testing if required, and social distancing practices throughout every voyage.
Aurora Expeditions' new Arctic and Global 2023 season will surely ignite travellers' curiosity, passion and care for the natural world.