Empress Palace: Autograph Collection's latest property in Spain
Marriott International's premium lifestyle brand, Autograph Collection Hotels, has unveiled its latest property in the heart of a UNESCO World Heritage site in Spain.
Bearing the UNESCO World Heritage tag means having an impressive heritage and cultural significance. It's a prestigious list that includes the most precious landmarks in the world, making Toledo the perfect location of Autograph Collection's latest property.
Autograph Collection Hotels is Marriott International's distinctive portfolio of 'passionately independent hotels' and its latest property, the Eugenia de Montijo fits perfectly into the brand being a former palace of Empress Eugenia De Montijo, wife of Napoleon III and the Empress of France from 1853-1870.
"A unique getaway experience exactly like nothing else"
"The hotel's rich heritage, intimate size and chic, modern design creates a unique getaway experience exactly like nothing else," said John Licence, VP Premium & Select Brands Europe at Marriott International. "We look forward to welcoming guests to Eugenia de Montijo as they discover the unique city of Toledo".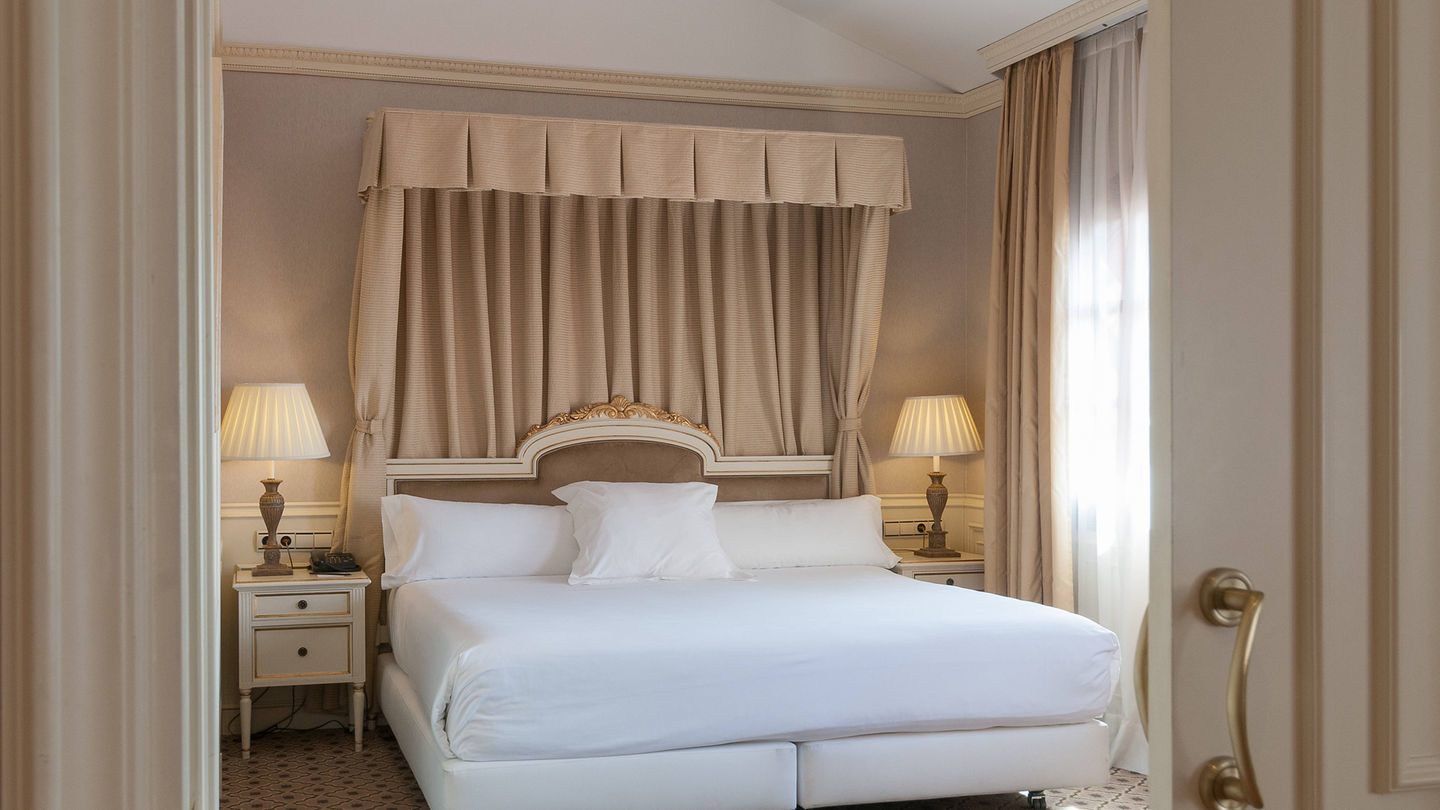 Designed by renowned Spanish architects Manuel Bernard and Sainz de Vicuña alongside Interior Design Leitmotiv, the hotel offers 40 guest rooms and two luxurious bedroom suites; the Tiffany suite, a comfortable and spacious adobe with a city view, and the Empress suite, with stunning views of the Montes de Toledo, a glorious mountain that surrounds the city.
The hotel's dining spaces include The Dressing, based on the Empress' original dressing room, and the Mr Worth Atelier Restaurant, a modern reinvention of a Toledo tavern where guests can sample traditional Spanish cuisine.
Eugenia's Bath
In addition, the hotel features a spa and wellness centre; Eugenia's Bath, the city's only spa situated in the historic neighbourhood. For both intimate and corporate events, the hotel houses two event spaces with a capacity of up to 40 people.
Eugenia de Montijo captures the traditional essence of the Toledo's rich heritage while blending modern and chic furnishings throughout. It's nestled within ancient Toledo, just a stone's throw from the iconic Cathedral and Jewish Quarter. The hotel's location provides the perfect hub for travellers to explore Toledo's many iconic sites including El Greco's masterpiece at the Church of Santo Tomé, the Cristo de la Luz Mosque, and the Alcázar Fortress.