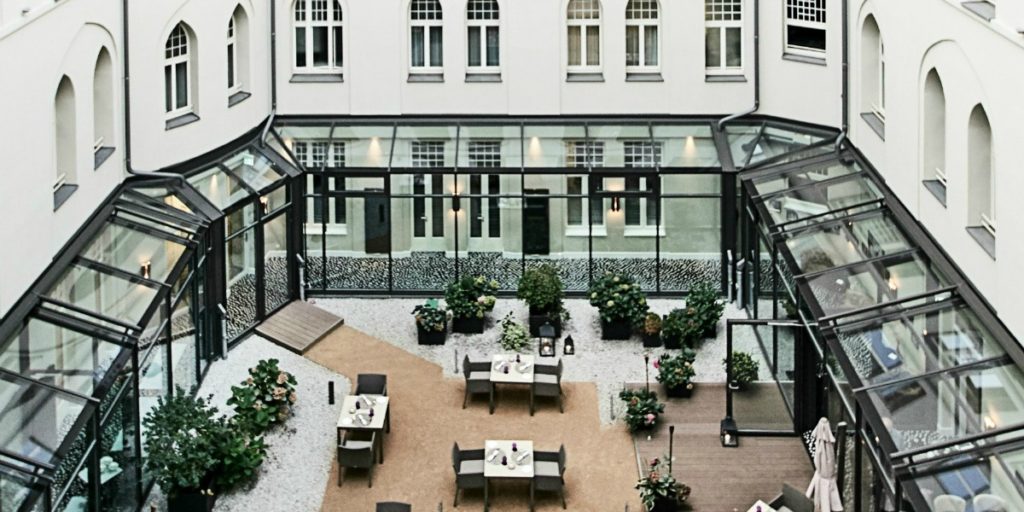 Marriott International's Autograph Collection Hotels has unveiled its plans of welcoming 12 handpicked properties to its European portfolio in 2019.
A brand that launched in 2010, Autograph Collection Hotels has grown from five hotels to more than 160 in nine years. Continuing to grow around the globe, the brand's global pipeline comprises nearly 100 hotels, with 12 more now confirmed in Europe.
Hotels expected to debut this year include a beach resort in Mykonos; a sixteenth-century palace in the medieval walled city of Lucca near Florence; a fairy-tale castle in Germany's Moselle region, and an iconic hotel at the heart of Dublin since opening in 1824.
"Depth and diversity"
"With the depth and diversity of Autograph Collection Hotels, we have the unique opportunity to create one-of-a-kind, memorable experiences for travellers," said John Licence, VP Premium & Select Brands Europe, Marriott International. "The brand's significant growth momentum throughout Europe solidifies it as an established leader in the independent hotel space, and we are thrilled to welcome 12 exceptional hotels to our European portfolio in 2019."
Autograph Collection Hotels aims to keep adding new destinations to its existing 47 properties across 17 countries in Europe. Ten of the 12 planned openings in 2019 will mark the brand's debut in new cities and resort destinations, including Lieser, Germany; Athens and Mykonos, Greece; Lucca, Italy; Montreux, Switzerland; Paris and Reims, France; and Seville, Spain.
The planned opening of Sapphire House late in 2019 in Antwerp will mark Marriott International's first hotel in the city.
Scheduled openings in 2019:
Hotel Banke, an Autograph Collection Hotel, Paris (Q1)
The Shelbourne Dublin, Autograph Collection (Q2)
Academia of Athens, Autograph Collection (Q2)
Schloss Lieser, an Autograph Collection Hotel, Germany (Q2)
Aegon, Mykonos, an Autograph Collection Hotel, (Q2)
Grand Hotel Suisse Majestic, Autograph Collection, Switzerland (Q2)
La Caserne Chanzy Hotel & Spa, Autograph Collection, France (Q2)
Querencia De Seville, an Autograph Collection Hotel (Q3)
Bernini Rome, Italy, Autograph Collection (Q3)
Sapphire House, Antwerp, Autograph Collection (Q4)
Hotel Universo, Lucca, Autograph Collection (Q4)
The Burdock, Istanbul, Autograph Collection (Q4)
Here at TD, we put our best efforts to provide the latest and most valuable content to our readers. It is a true labour of love - where we work hundreds of hours each month - to make sure we offer meaningful content. If you value what we do, please consider a donation of any amount.
This would mean the world to us! Thank you and click here to proceed!