Aviation round up: 20 years of Oneworld and the pride of Ethiopia
Contributors are not employed, compensated or governed by TD, opinions and statements are from the contributor directly
The first few days of February have seen a flurry of announcements hit the TD inbox, including digital transformations, re purposed aircraft and, of course a couple of new destinations.
But first news from Africa…
Grand terminal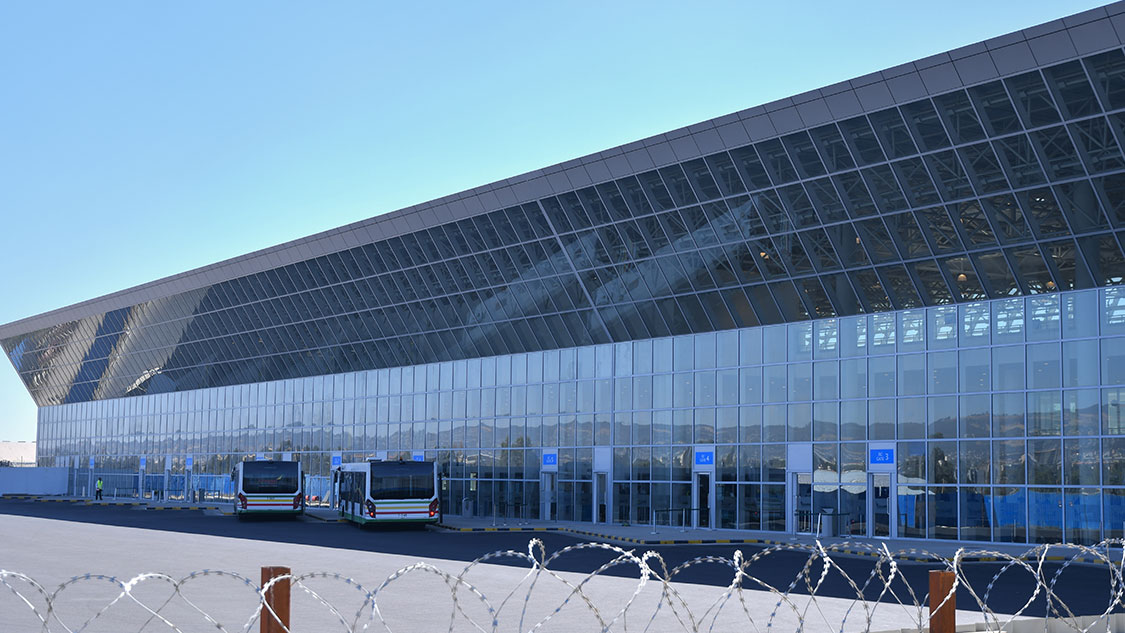 Ethiopian Airlines, hosted a double celebration this week as they launched their new state-of-the-art passenger terminal at Addis Ababa Bole International Airport and officially opened their own brand new ultra-modern 5-star Skylight Hotel.
Addressing a gathering of VIPS, including Prime Minister Abiy Ahmed, group CEO of Ethiopian Airlines Tewolde GebreMariam said: "While Addis Ababa Airport took over Dubai as the largest air transport hub between Africa and the rest of the world, this grand terminal building is further evidence of the development of Bole Airport as one of the largest and most convenient global aviation hubs."
The new USD 363 million passenger terminal will help to serve the huge increase in volume through and into the airport. The airport will now be able to accommodate 22 million passengers annually thanks to its additional 86,000 sqm in terminal 2, 16,000 sqm in terminal 1 and 6,000 sqm for the new VIP terminal.
National Pride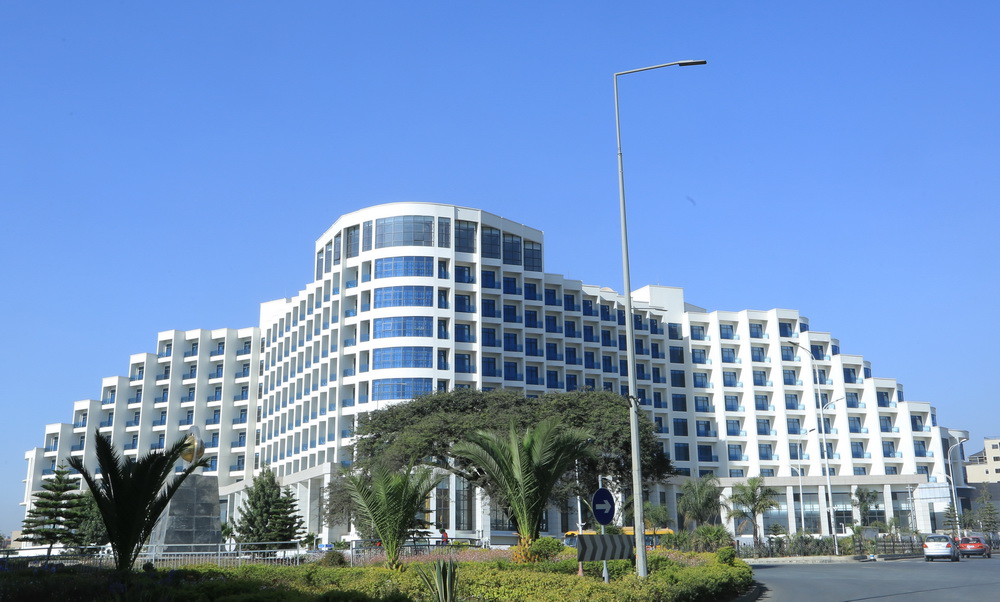 Ethiopian Skylight Hotel offers much needed 5-star accommodation to this fast-growing capital city. Conveniently located adjacent to the airport, its unique aircraft shape design provides 373 guest rooms and spacious executive suites, four restaurants including the largest Chinese restaurant in Africa, two bars, a swimming pool, gym, health centre, café and gift shops. The hotel also has five meeting rooms and a huge conference hall that can accommodate 2000 people to attract the regional and international MICE market.
Prime Minister Abiy Ahmed said: "Ethiopian Airlines is our national pride and a special icon among our companies as it carries our common name Ethiopia and our national flag.
One love
The CEOs of Oneworld member airlines met in London on Friday to unveil a radical transformation of the global alliance as it marks the 20th anniversary of its launch. The moves are designed to increase the value that Oneworld delivers to customers and member airlines.
The transformation includes:
A new Oneworld digital platform that will bring to life in the digital era the alliance's core promise of seamless connectivity for customers flying on multi-sector, multi-airline journeys, via the convenience of their preferred member airline's mobile app or website.
An increased level of alliance co-location projects at a number of key airports around the world – with plans to unveil the first Oneworld lounge later this year.
A fresh approach to corporate sales, enabling Oneworld to respond much faster to requests for alliance contracts, which currently generate USD 1 billion a year for member airlines
A revised process for prospecting potential new members. The first airline to join as a result will be Royal Air Maroc, next year – Oneworld's first full member recruit for six years and its first from Africa.
The alliance's first new membership platform, Oneworld connect – designed with smaller, regional airlines in mind – with Fiji Airways' entry as the first partner to join in this capacity to be completed by the end of next month
Radical
Oneworld CEO Rob Gurney said: "In the two decades since Oneworld was launched, the industry and consumer behaviours have changed fundamentally. Most of our member airlines have undergone comprehensive restructuring. Some have merged. When Oneworld first took off, hardly any airline offered online bookings. Smartphones were in the future. Social media did not exist. Airline fares included everything. Low-cost carriers were in their infancy.
"Since then, global alliances have grown greatly in terms of membership but, to be frank, they have failed to keep pace with the changes that their members, the industry at large and the marketplace have experienced. At Oneworld, we are making up for that. As we enter our third decade, we are undergoing a radical transformation, with a host of fresh initiatives to strengthen further the relevance of the alliance to our member airlines and our customers."
Baltic sun?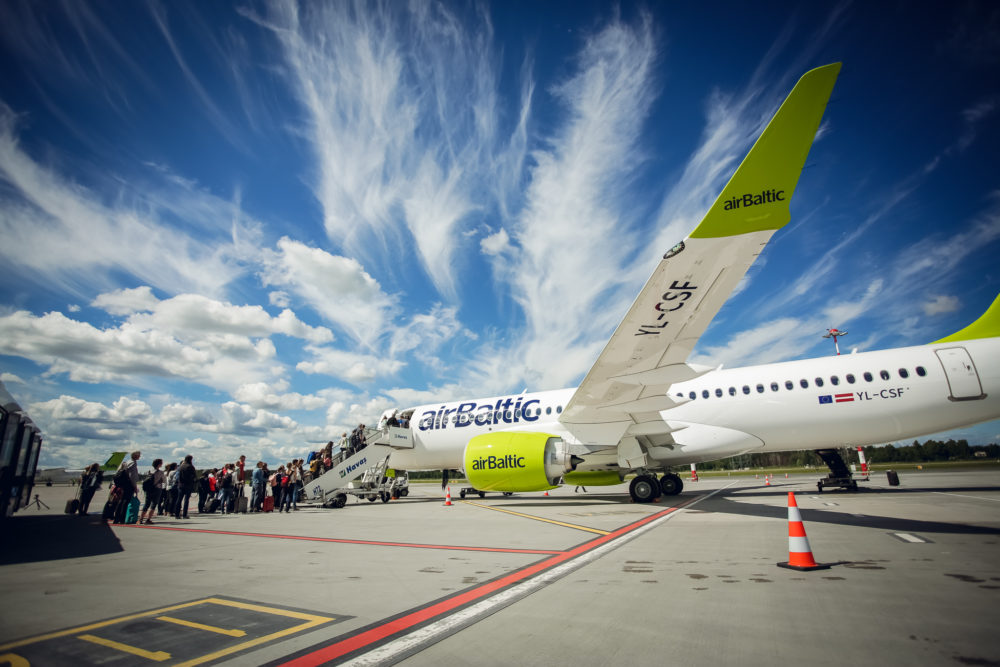 Latvian airline airBaltic has added two more leisure destinations to its network for the summer season of 2019. Starting in May, airBaltic will perform scheduled flights to the Mediterranean islands of Kos (Greece) and Menorca (Spain). Altogether, airBaltic will launch at least eight new routes this year.
Martin Gauss, CEO of airBaltic: "Demand for sunny leisure destinations is growing, and it is vital for us to have a great offer in place. By adding flights to Kos and Menorca, this summer our passengers will be able to choose among eight different Mediterranean islands among dozens of other sunny destinations across Europe and beyond."
Destination served
Flight frequency
Start date
Price *,

Basic

Price *,

Premium

Price*,

Business

Riga – Kos (Greece)
1 weekly
May 11, 2019
79 EUR
139 EUR
499 EUR
Riga – Menorca (Spain)
1 weekly
May 12, 2019
79 EUR
139 EUR
519 EUR
*Lowest fare (one way), including taxes, fees and service charges, on www.airBaltic.com, subject to availability
Flights to both of the new destinations will be performed once per week. Flights will be operated by the Airbus A220-300 aircraft.
Flexibility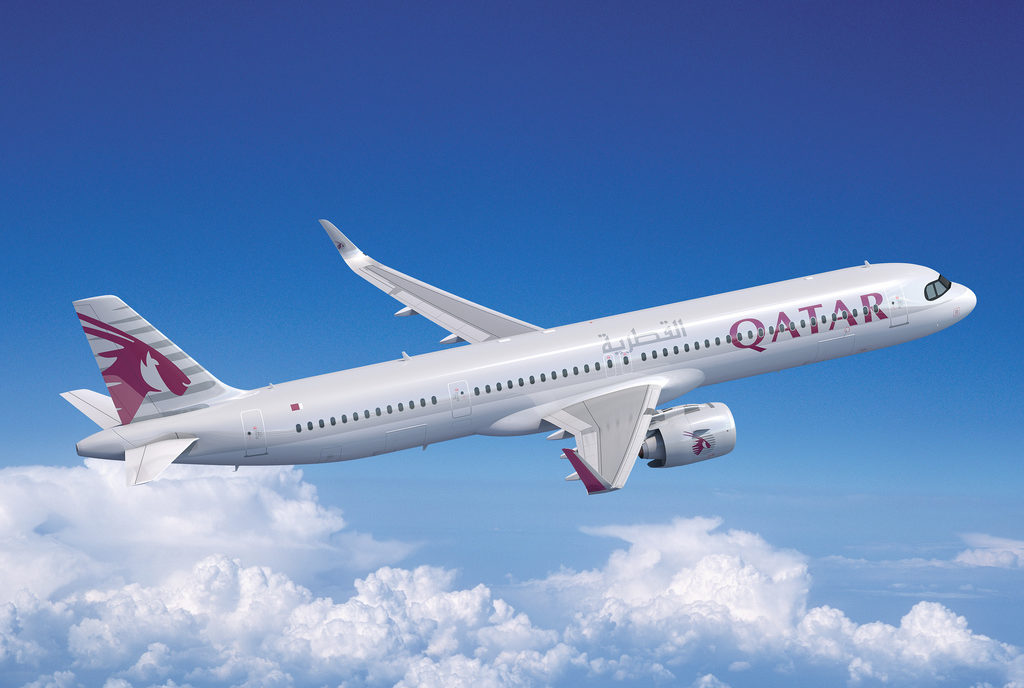 Always keen to keep in the news, Qatar Airways has announced that it will convert 10 of its 50 Airbus A321neo on order to the long range model, the appropriately named Airbus A321LR.
Qatar Airways group chief executive, HE Akbar Al Baker, said: "We have reassessed the requirements of our fleet and determined that the A321LR will bring the additional capability and range to our existing portfolio of aircraft types that we require to successfully support our global route expansion. Based on this analysis we have agreed with Airbus that we will convert 10 of our 50 A321neo on order to the longer range A321LR, the first of which will be delivered in 2020."
"Superior wide body comfort"
Airbus' chief commercial officer, Christian Scherer, said: "The A321LR will add a new level of flexibility to Qatar Airways' operations. The aircraft will support the airline to better serve its existing network while equally accessing new long-haul markets with optimal performance and efficiency. Offering superior wide body comfort on single aisle, the A321LR will perfectly match Qatar Airways' award-winning on-board experience. We look forward to seeing the A321LR flying in the colours of Qatar Airways."
Pacific heights
Philippines airline, Cebu Pacific is set to receive 12 this year; six Airbus A321neos; five A320neo and an ATR 72-600.
Citing the carriers' expansion plans as the reason behind the new planes Lance Gokongwei, president and CEO of Cebu Pacific, said: "2019 is the year we accelerate growth. On average, we will be receiving one brand-new aircraft per month, which we can use to increase capacity in key markets or even launch new routes. For 2019, we expect capacity to grow from low to mid-teens."
Expanding rapidly
The CEB fleet is currently comprised of an Airbus A321neo, 36 Airbus A320, seven Airbus A321ceo, eight Airbus A330, eight ATR 72-500, and 12 ATR 72-600 aircraft.
"Cebu Pacific is expanding rapidly and plays an important part in the transformation of the Philippines' aviation sector and has played a key role in supporting tourism, trade and business links between the Philippines, Asia-Pacific and the Middle East," said Jean Francois Laval, executive vice president for sales, in Asia, for Airbus.