Aviation round up: Where beer and safety do mix
Contributors are not employed, compensated or governed by TD, opinions and statements are from the contributor directly
With 2019 little more than a week old it is time for the first aviation news roundup of the New Year. This week's run down of key events and aviation news is a mixed bag of acquisitions, deals and ahem, beer.
However, to kick off we shall begin with some safety news…
Six of the best
EVA Air has secured a coveted place in AirlineRatings.com's Top 20 World's Safest Airlines for 2019.
The accolade marks the sixth consecutive year that the global, one stop airline safety and product rating review website has rated EVA Air among the 'best of the best' for safety.
To identify the world's safest airlines for 2019, AirlineRatings.com monitored over 400 carriers and reviewed each one's performance over the last decade, using a stringent seven-star safety rating criteria:
Completed an IATA (International Air Transport Association) Operational Safety Audit, i.e. earned IOSA Certification.
Met the European Union's high standards of aircraft maintenance and regulatory oversight and is not listed on the EU Blacklist.
Maintained a fatality-free record for the past 10 years.
Served the United States from a country that upholds Federal Aviation Authority (FAA) aircraft operations and maintenance requirements.
Originated in a country that fulfils all eight International Civil Aviation Organization (ICAO) safety parameters.
Never been grounded by any governing aviation safety authority.
Operates a fleet of Boeing, Airbus and McDonnell Douglas aircraft and does not use any Russian-built aircraft
The safety rating for each airline is based on analysis of data and information from aviation governing bodies, aviation associations and governmental authorities, as well as crash data.
Last, AirlineRatings.com named EVA Air as 'Best Long-Haul Airline Asia/Pacific' and ranked the airline eighth among the 'World's Top 10 Airlines 2018', as well as one of the one of the 'World's Top 20 Safest Airlines for 2018'.
Eastern promise
Qatar Airways has revealed that it completed a "on-market" purchased a tranche A and H shares of China Southern Airlines, on 28 December 2018.
The buy means that Middle Eastern carrier will now have an aggregate holding of approximately 5% of the total issued share capital of China Southern Airlines.
Qatar Airways' chairman, HE Ali Shareef Al Emadi said: "Qatar Airways regards our shareholding in China Southern Airlines as an important part of our strategic investment in the largest airline in one of the world's fastest growing aviation markets."
Qatar Airways' group chief executive, HE Akbar Al Baker added: "China Southern Airlines is one of the most prestigious airlines in the Chinese domestic market and an important market player in the world, with massive potential for cooperation in the future.
Given the complementary strengths and resources of each of China Southern Airlines and Qatar Airways, there are opportunities for us to work together and build a long term relationship in ways that would bring benefits to customers of both airlines.
The investment is a clear demonstration of Qatar Airways' continued commitment to connecting travellers across all corners of the world in a way that is meaningful and convenient.  Qatar Airways very much looks forward to the opportunity to deepen our working relationship with this great airline and further enhance the travel opportunities across the globe."
Eager beavers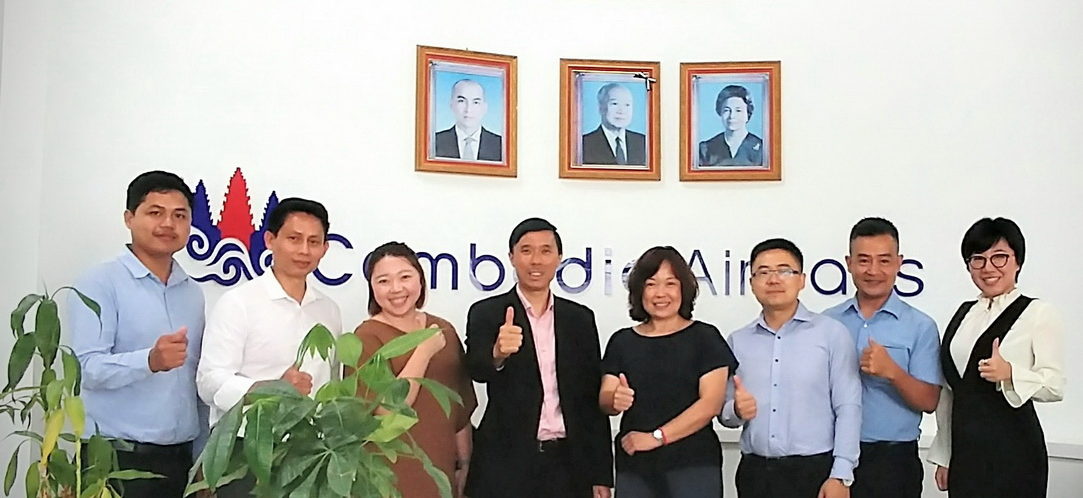 International GDS providers and pioneers of the NDC Sabre, today announced a new, long-term distribution agreement with Cambodia Airways.  While considered a relatively new entrant to the market, operating since July 2018, the airline has ambitious plans and aims to quickly transform into a major regional carrier.
"By selecting Sabre as our first distribution partner, we are confident that we are well-positioned to execute our expansion plan, both domestically and across Southeast Asia. Sabre is, without a doubt, the strategic ally that will allow us to achieve our business objectives, as we shift our focus towards developing new routes and markets," said Kevin Fu, Chief Financial Officer, Cambodia Airways.
In line with the rapid development of the country's tourism industry, Cambodia Airways is eager to pursue its growth trajectory and begin operating routes to China and Hong Kong.
Rakesh Narayanan, vice president for airline business at Sabre Travel Network Asia Pacific, added:  "Sabre is pleased to contribute to Cambodia Airways ongoing business achievements. By joining Sabre's rich global travel marketplace, the full-service carrier will now be connected to over 425,000 agents globally, expanding the airline's reach to travel buyers around the world. Sabre will partner with and actively support Cambodia Airways as they move into the next phase of their strategic growth plan"
Fuel for thought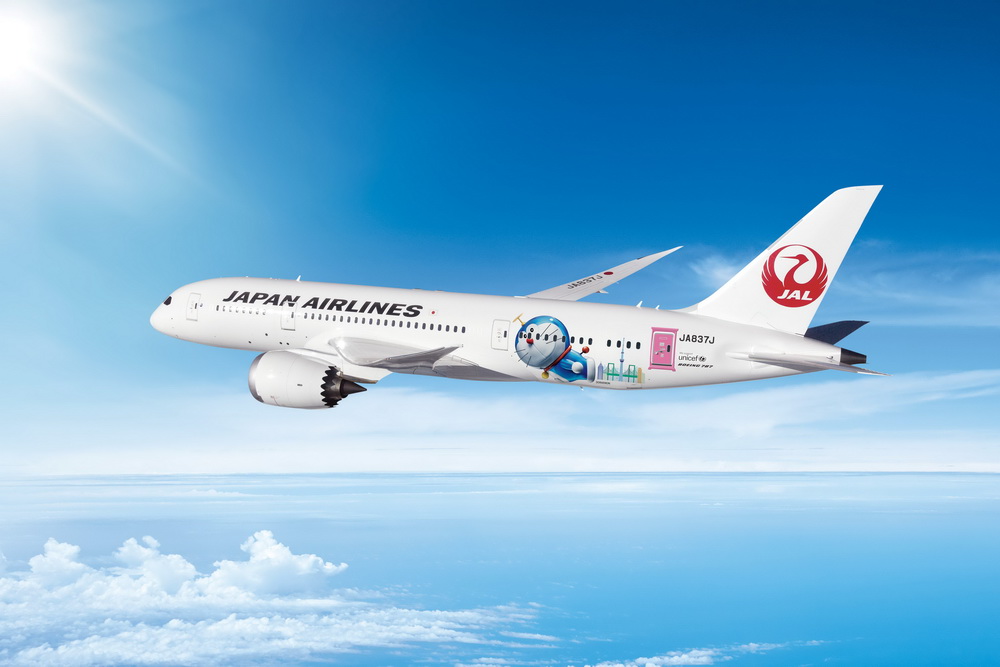 Japan Airlines (JAL), recognized as an Eco-First company by the Ministry of the Environment of Japan (MOE), will take another step forward in its commitment to invest and realize the operation of an aircraft utilizing Sustainable Aviation Fuel (SAF). By the end of January 2019, JAL plans to operate select flights from San Francisco to Tokyo (Haneda) with SAF supplied by Showa Shell Sekiyu K.K.
In the past decade, the carrier has taken a number of steps to support the development of SAF technology. In January 2009, the carrier operated a test flight in Japan with SAF using a mixture of three second-generation biofuel feedstocks and in November 2017, the carrier operated a passenger flight with SAF from Chicago to Tokyo (Narita). In 2020, JAL plans to operate a charter flight with SAF made from recycled clothes.
In order to realize the daily operation of an aircraft utilizing SAF technology, JAL will continue to invest in the use of SAF and fulfill the targets outlined in the company`s 'Medium Term Management Plan' — to actively contribute and tackle global sustainable development goals, including the reduction of CO2 emissions
Bangkok special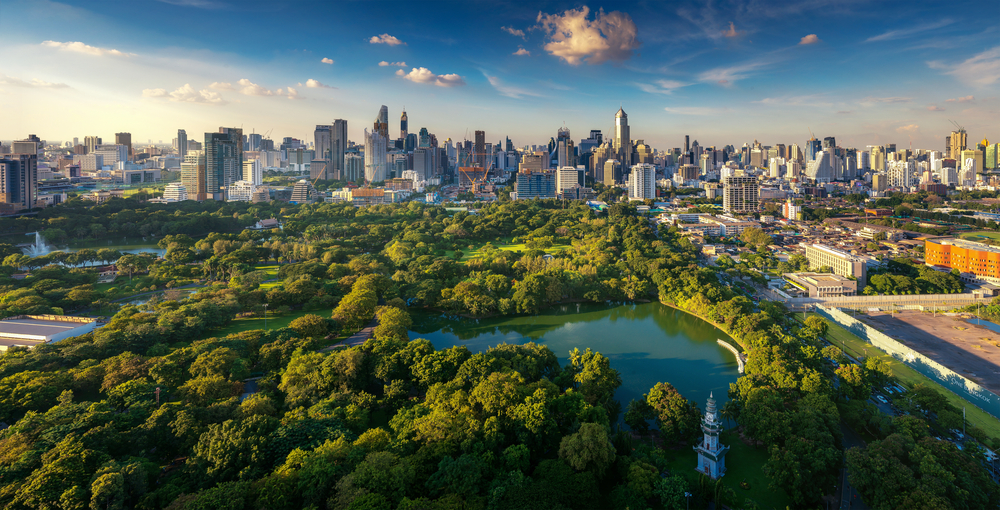 HK Express has announced its latest direct route to Bangkok. Slated to begin on 31 March 2019, the service will power, non-stop from Hong Kong to Suvarnabhumi Airport  in the Thai capital.
The service will operate five flights per week, running on Tuesdays, Thursdays, Fridays, Saturdays and Sundays.
"We are thrilled to add Bangkok to our route network! The popular transit hub has long been a top travel destination for both independent and business travellers," said Jonathan Hutt, commercial director of HK Express.
Hutt went on to add: "The Thai capital is dynamic, photogenic, and brimming with culture — there is so much to explore, and we hope that our loyal guests take advantage of these excellent introductory fares, so they can experience Bangkok first hand."
The Hong Kong-based airline is marking the occasion with a special introductory offer, featuring fare starting from HKD218. The sale will take place from 8 January until 1 April 2019, followed by an eligible travel period between 31 March and 30 June 2019.
Hong Kong (HKG) <> Bangkok (BKK) (Local Time)
Flight No.
Route
Scheduled Departure time
Scheduled Arrival Time
Frequency
UO748
Hong Kong (HKG) >

Bangkok (BKK)

18:20
20:30
Tuesday
16:45
19:05
Thursdays
17:30
20:05
Fridays
18:10
20:30
Saturdays & Sundays
UO749
Bangkok (BKK) >

Hong Kong (HKG)

21:35
01:50
Tuesdays, Saturdays & Sundays
19:55
00:10
Thursdays
20:55
01:10
Fridays
Snow beer
Icelandair has introduced a new onboard beer inspired by Icelandic winter light, providing passengers with a unique chance to celebrate onboard this season.
Named in honour of  the glow of the Icelandic snow, Snæbjört (snie-bioert), the pale ale is inspired by the Icelandic winter. With its light gold colour, it aims to celebrate the snowy season and the glimmers of light that manage to conquer the Icelandic darkness.
The beer is brewed with American hops Azacca, Mosaic and El Dorado and American Ale yeast bringing passengers a hoppy and fruity taste with a sweet aroma of pineapple, mango and passion fruit. Brewed by Boyne Brewhouse in Ireland, the beer contains an ABV of 5%, a homage to the average temperature within Iceland all year round.
Kristján Jóhannesson, head of inflight catering at Icelandair said: "We want to provide an exciting twist to our passengers onboard experience with us. We are constantly looking at innovative ways to enhance our passengers experience and by brewing limited edition seasonal pale ales like the Snæbjört, passengers can understand the culture of Iceland from a sip of their drink."