Ay Caramba! TD speaks to Kurumba Maldives new GM
Contributors are not employed, compensated or governed by TD, opinions and statements are from the contributor directly
Andrew Jansson joined Kurumba Maldives in August last year, as the luxurious Maldivan property's (is there anything less than luxurious on the small island nation?) new GM.
Keen to pick his brains about plans for the incredible looking resort, I caught up with this seasoned Swiss hotelier to discuss his return to the islands, community projects and, of course the importance of the weddings and MICE market. Plus a whole lot more…
TD: You've been in the Maldives for a while, how does you your first impression compare with your feelings about it now.
Andrew Jansson (AJ): The key difference for me now is that in those first years, I always considered myself as a guest of the country, but this time around, it really feels a lot more like coming back home. I have been able to have so many great experiences spread out over those five years that I worked here, and forged a lot of strong bonds with colleagues, suppliers, and guests, that coming back was a seamless experience. Gone are the days when a lot things were unknown and I did not have the knowledge or resources at my disposal, things are very different now. The industry itself has also changed tremendously over these past 10 years. Everything is far more developed, and we are far better connected these days, so it is much easier to operate.
TD: What drew you to work on the island?
AJ: What brought me back for this third stint to the Maldives was the opportunity to work at one of the most prestigious, independently operated resorts in the country. Kurumba is a locally owned property, and part of Universal Resorts, a Maldivian owned group which operates another 8 resorts in the country. As the country's very first resort, which opened back in 1972, it holds a special place in the hospitality industry here and has always been recognised as a pioneer and icon of this destination. The chance to be at the helm of this resort, and to be back in the Maldives was an offer I could not say no to.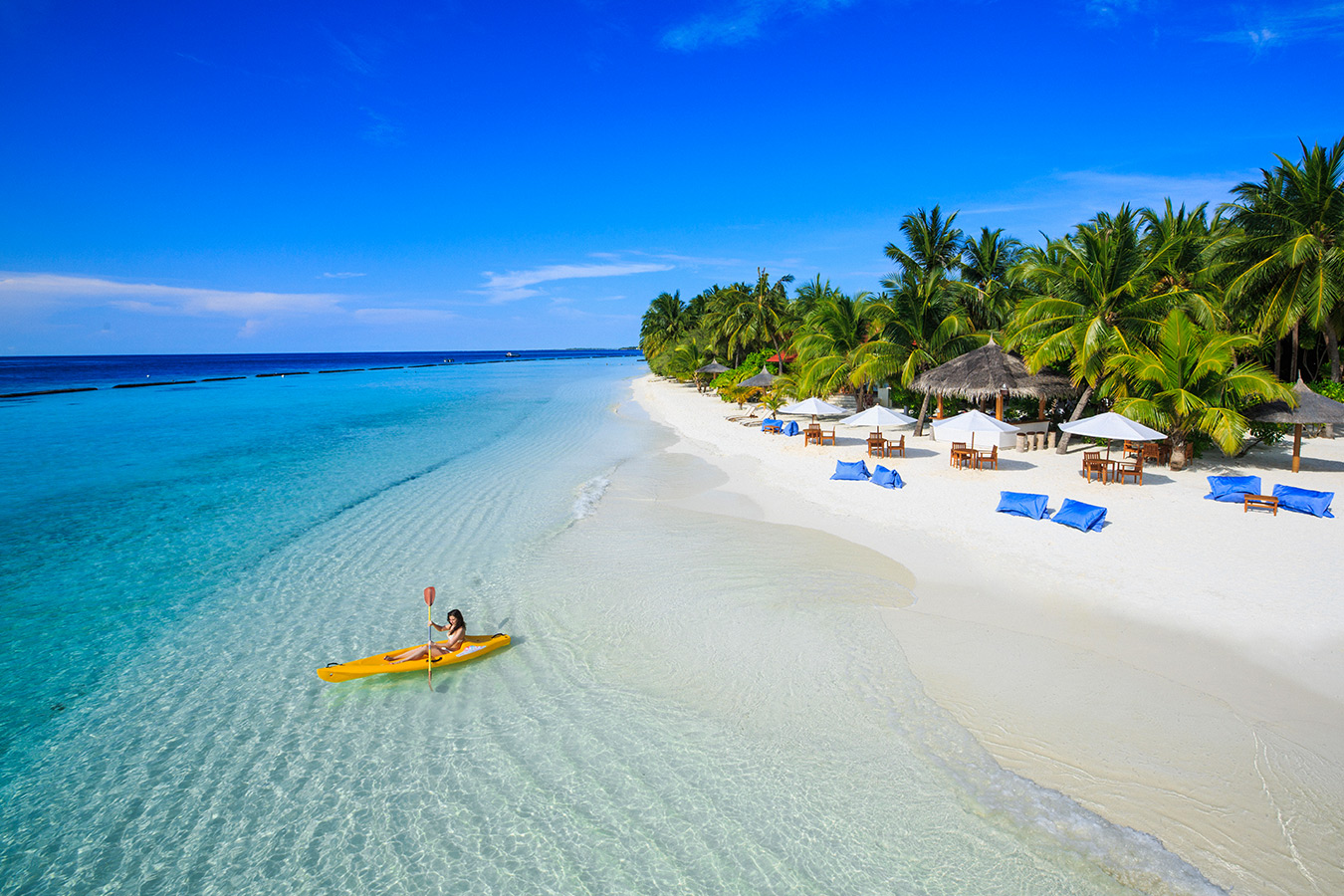 TD: How does the Maldives differ from other areas you have worked in?
AJ: The destination is what makes the Maldives unique. Each resort operates on its own private island, so you are not just in charge of running your hotel, but essentially managing your own little village. On top of the 180 villas and eight restaurants, and the usual business of running a hotel, we also generate our own power, produced our own water, and most importantly, we house and care for all of our 450 team members here on the island. So as we are all here on this tiny island in the middle of the ocean, the approach has to be different, and the responsibilities are in fact much more complex. And the fact that we all live where we work, means that you are 'on' all of the time, and that requires a different type of time management and balance.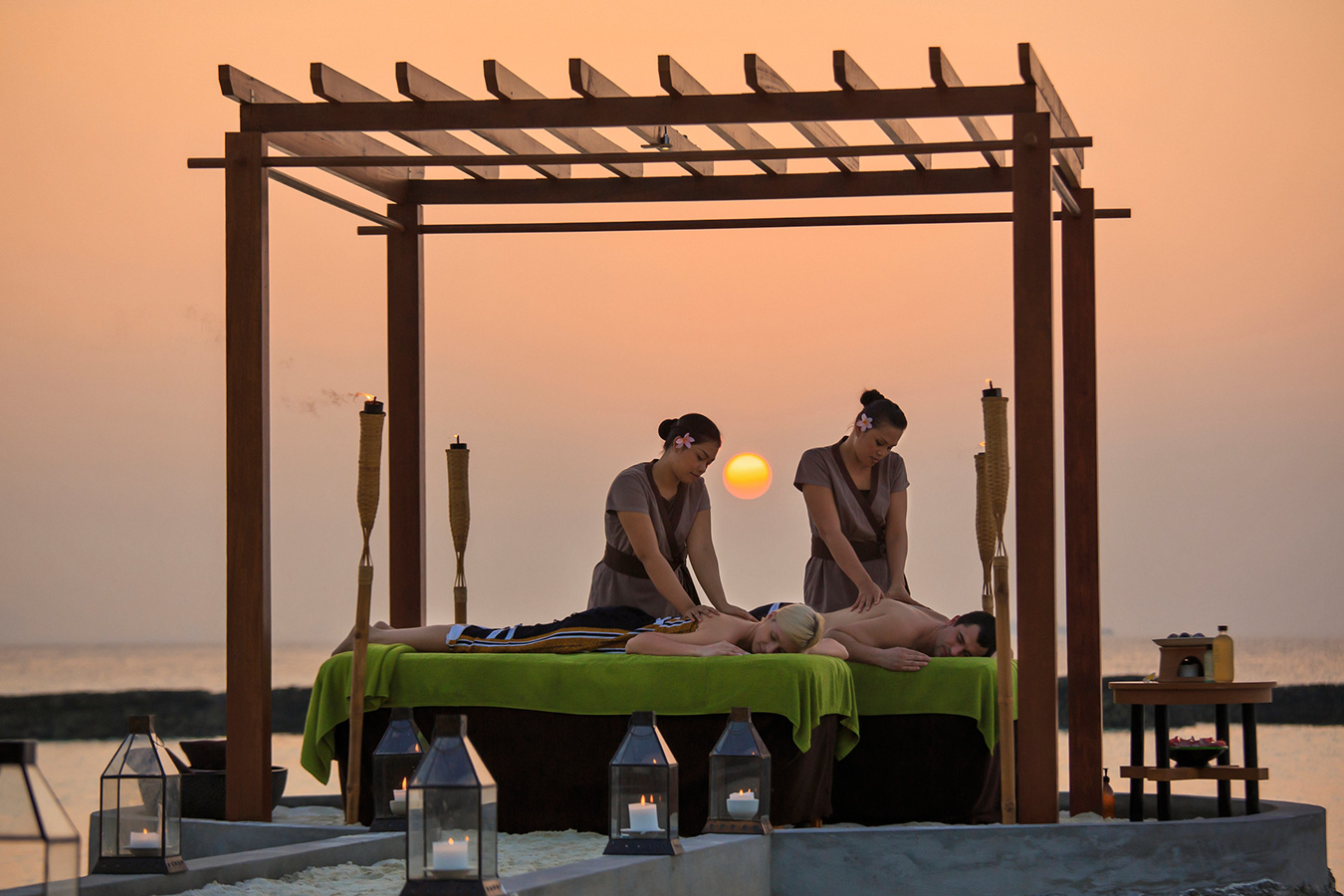 TD: What is your favourite part of the Maldives and why?
AJ: My favourite part of working here is the connections and bonds that you are able to forge with your guests. When you work in city properties, or even resorts in more established destinations, of course, our focus should always be on the guest and the experience, but I believe that here in the Maldives we are able to really take it to the next level, and this is what appeals most to me. The guest interaction is at the forefront of our day to day approach, and ultimately this is why I became a hotelier, it was always about people. In some many other places, and especially with big brands and chains, the human element is gone, and it's replaced by this constant drive for results, for numbers. Not to say that here in the Maldives there is no need to drive for business, but the emphasis and your time can be spent of what truly matters, and that is the guest experience — not the bottom line.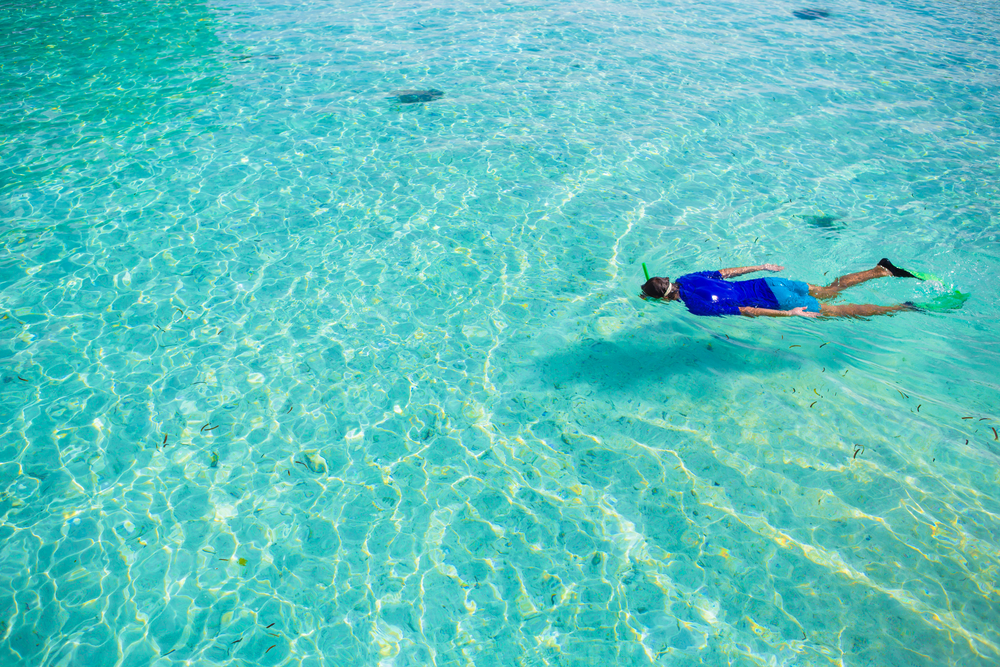 TD: What is your favourite part of the hotel and why? 
AJ: Every chance I get, I'll put on my flippers and grab my snorkelling gear for a quick exploration of our house reef. This is one of the benefits of working in the Maldives, and we are blessed here at Kurumba to have such an amazing house reef. What impresses me the most is that we have a young and dedicated team in our Recreations Department who are so proud to showcase the local and natural habitat around the island. All young Maldivians, it is amazing to feel their passion as they share their knowledge of the underwater life that surrounds us. Plus, they also spend countless hours ensuring our reef is well looked after, and we are proud to say that we have one of the best house reefs around.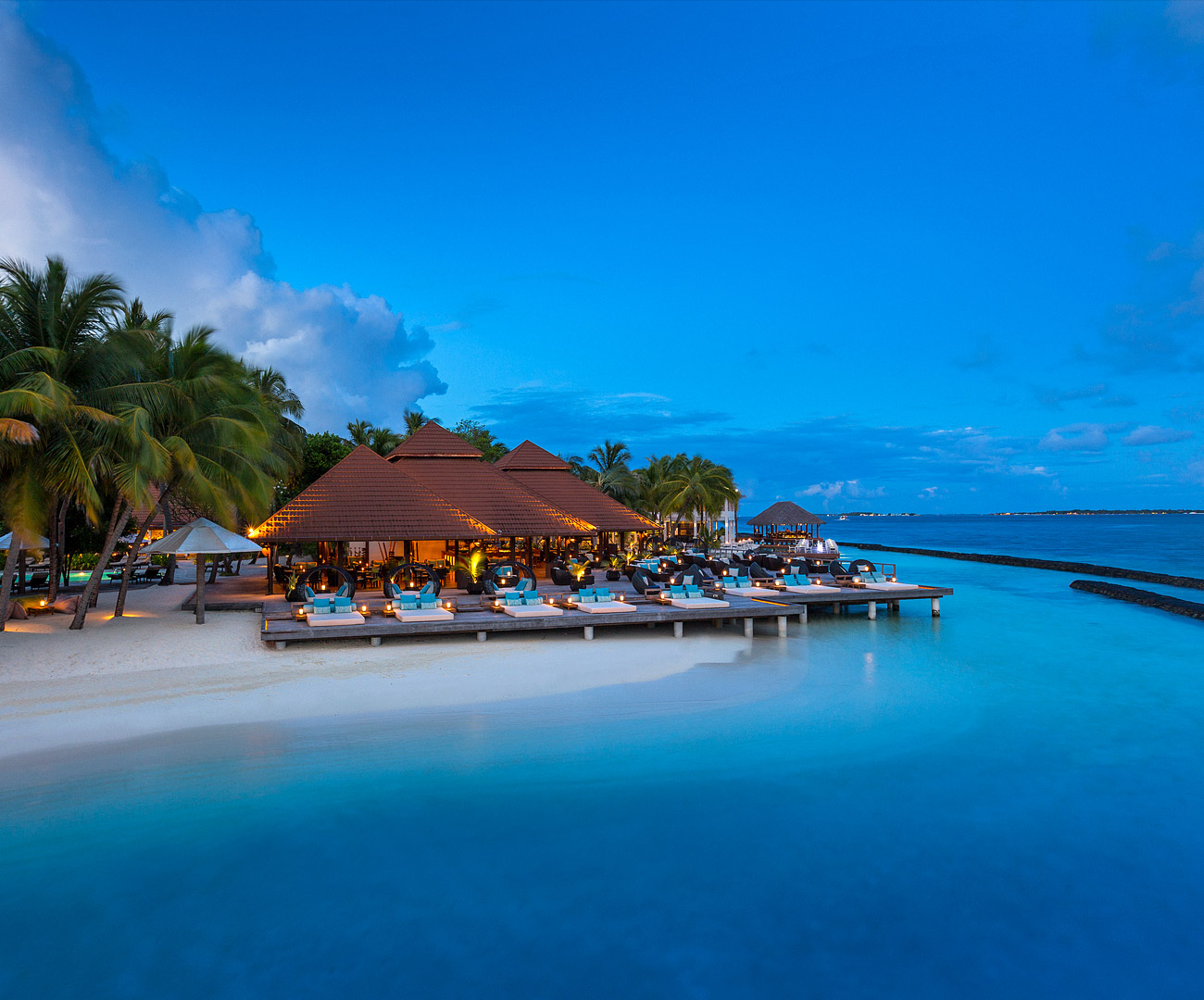 TD: Making a success of a hotel in such a thriving market with so much potential is tricky, to say the least, how do you ensure you stick out from the crowd, what makes the property unique?
AJ: What makes Kurumba so unique is that though it is 47 years old, it has gone through a multitude of enhancements over the years, and all of our guests are always so surprised when we share the history of the resort. Over the years, our owners have been committed to maintaining and continually refreshing the facilities, and this is one of the top talking points of our guests. Perhaps more importantly though, it keeps coming back to the people element. With so many new resorts opening up, each one trying to be better than the one before, it is impossible for an older property such as ourselves to compete on the hardware, so where we need to emphasize is the human element. Having a motivated and committed team, fully dedicated to the guest experience because it comes from the heart, this is how we hope to compete.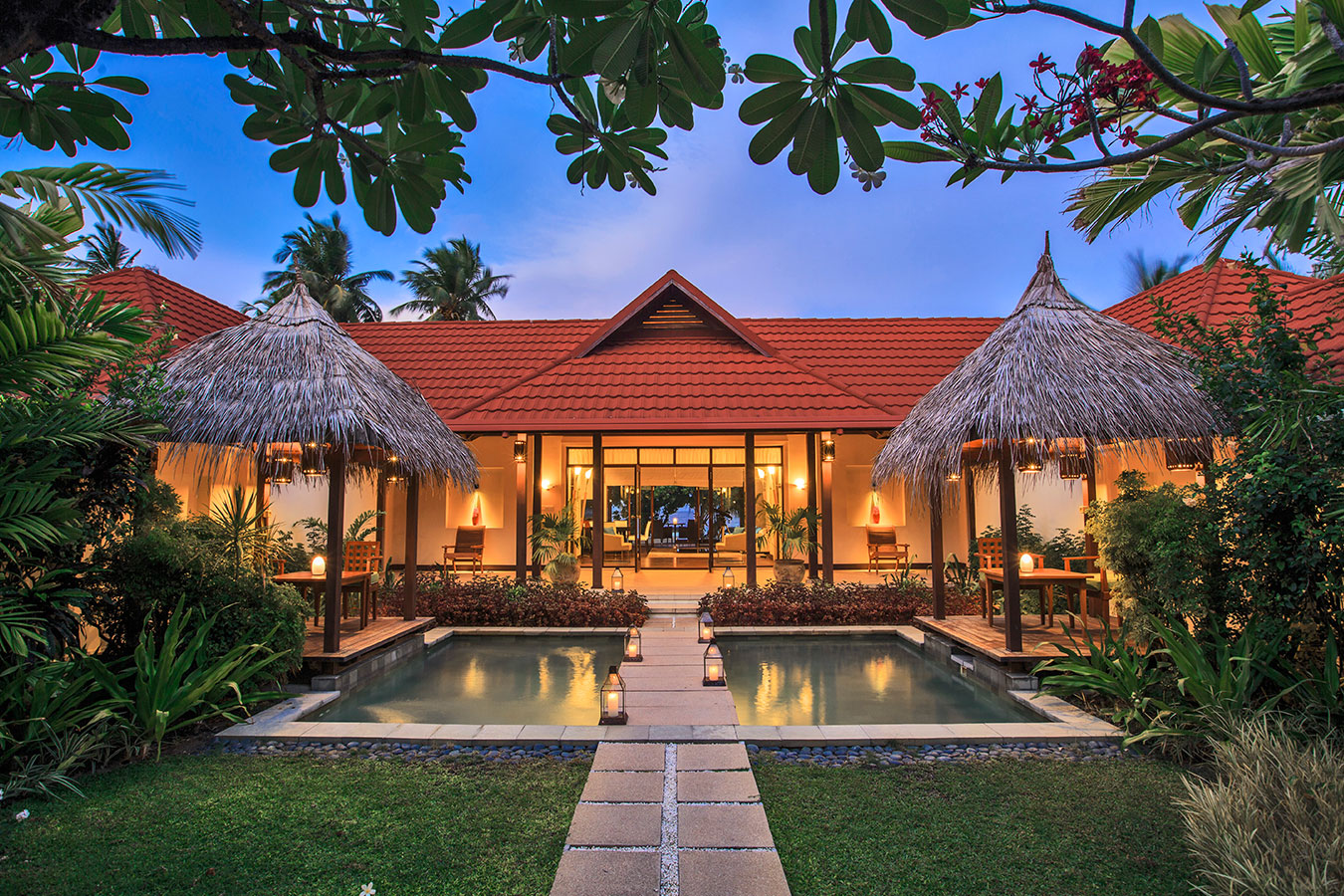 TD: What initiatives or projects do you have in place with the local community?
AJ: We are working together with a local partner called ARC, Advocating the Rights of Children, and sponsoring training and development programs at two orphanages in Male, the capital city of Maldives. Together, we want to provide them with opportunities for further learning and knowledge, so that when they are ready to go out on their own, they have a strong foundation from which they can build on. We have also offered employment for those who want to continue with a career in our industry.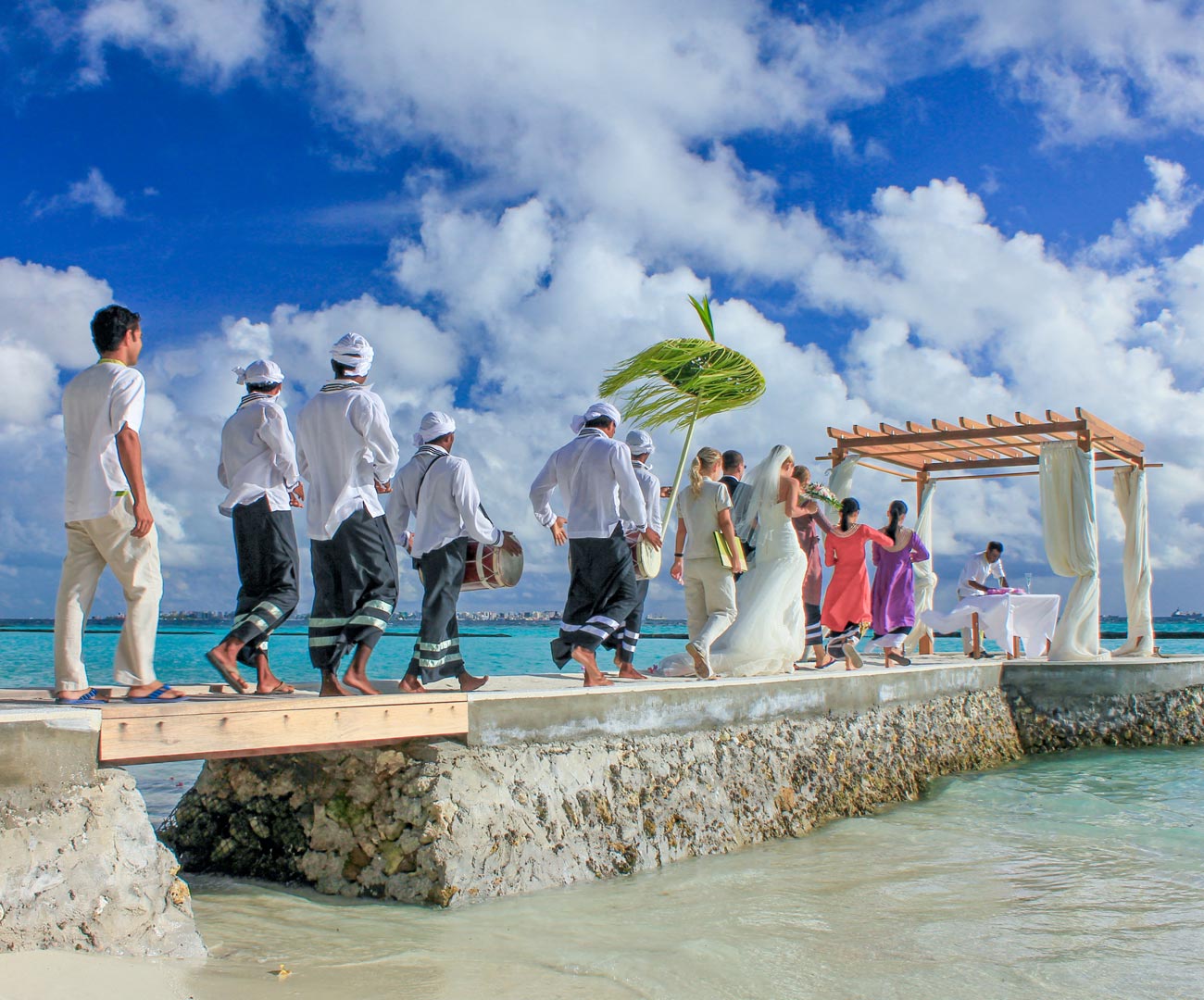 TD: Meetings and weddings are an important revenue stream for any hotel, can you tell me about your weddings and events offering? 
As a destination, the Maldives is one of the dream destinations for weddings and in particular, renewal of vows ceremonies. We offer a variety of options for our guests, ranging from a private affair for just 2 at our sunset pavilion, to larger weddings of up to 300 pax in our waterfront restaurant, or in our ballroom. I myself have the pleasure to be involved in many of these events as the Master of Ceremony, and it such a privilege to be involved in such intimate moments of people's lives.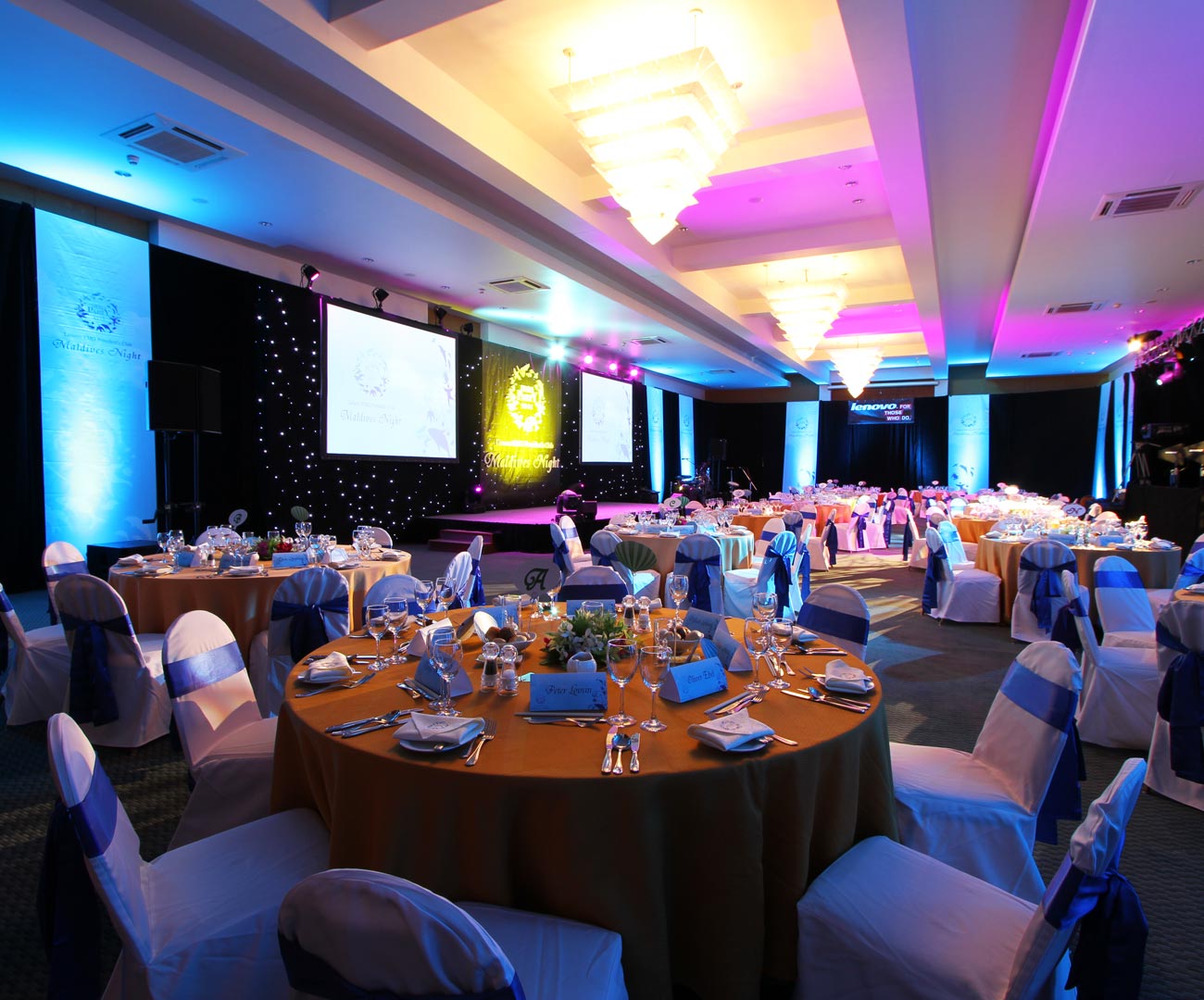 Our ballroom is also the largest in the Maldives, and as such, we are able to cater to meetings, conferences and events that other resort simply can't. With our close location to Male as well as ease of access to the airport, we host all sorts of events, from official national day celebrations for all of the embassies, state lunches and dinner for visiting dignitaries, to regional corporate workshops and incentive groups from all over the world. Now that the Maldives are so easily accessible from the Middle East, India and South East Asia, combined with very few visa restrictions, who would not be tempted to host their workshops in paradise? 
TD: What have you got planned for the future?
AJ: Like I said, we cannot compete against all of these new resorts being built, nor do we have the marketing capabilities and PR reach of these major international brands that are steadily growing in the market, but our vision for Kurumba is to once again be a pioneer for this market, to be recognized as the pinnacle of Maldivian hospitality. We will continue to develop our sustainability initiatives and CSR programs, and explore new trends in the industry that we can adapt to our environment here in the Maldives.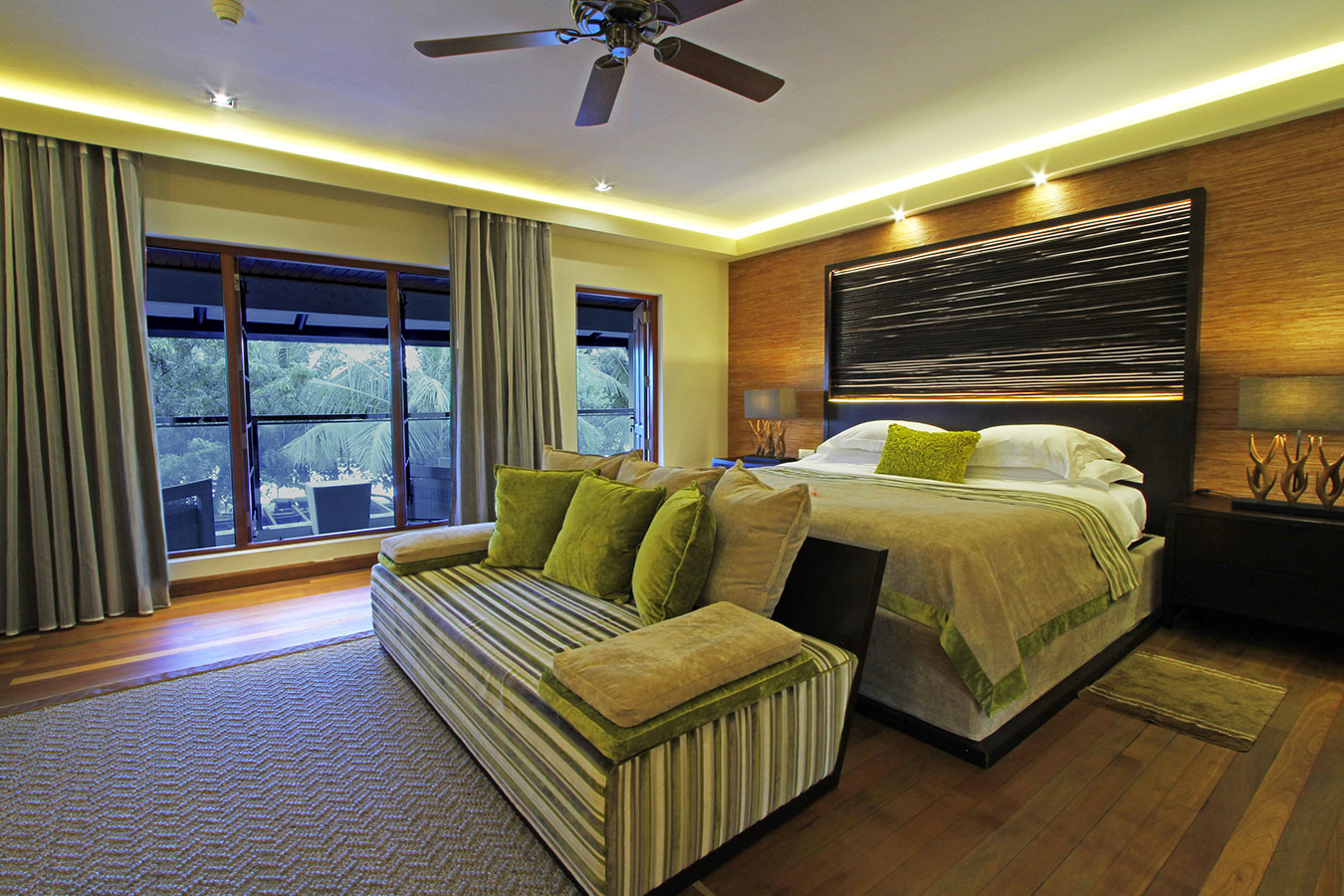 We will continue to fine-tune our products and services so we can remain competitive, and for the immediate future we are already working on new interior designs for our popular two storey family villas, a revamp of our main bar, Kandu, and very excitingly, our Maldivian version of the Pont des Arts, but you'll have to visit to see how that will play out. And looking a bit further into our future, the big 50 (50 year anniversary of the resort) is only a few years away, and this should be an event unlike any we have seen before.