Azamara Club Cruises pairs with Cox & Kings to make stays in cities memorable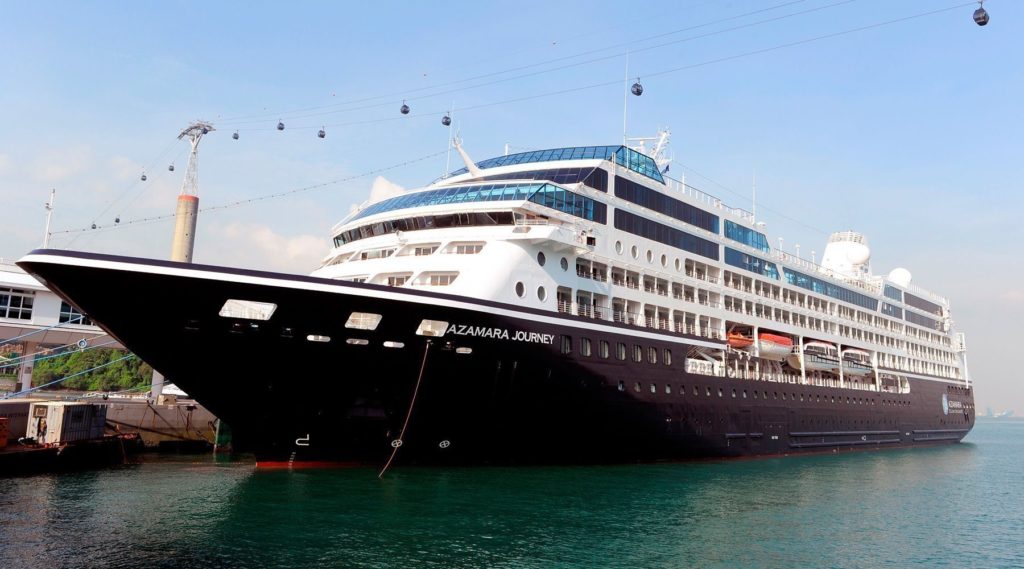 Azamara Club Cruises has partnered with luxury tour operator Cox & Kings and launched the City Stays program that will allow guests to explore the iconic arrival or departure ports.
The programme is part of Azamara's Destination Immersion and will be available before and after sailings, which offer curated travel experiences — with an emphasis on local connections.
"Explore a city from a local's perspective"
Larry Pimentel, president and CEO of Azamara Club Cruises, said: "As a leader in delivering authentic cultural experiences across the globe, the expansion of Azamara's land offerings to include City Stays programs in key markets enhances our guests' connection with the destination by providing opportunities to explore a city from a local's perspective.
"Now that we have the opportunity to visit more destinations with our new ship, Azamara Pursuit, we will continue to expand our City Stays program across most if not all of our turnaround ports, reinforcing Azamara's commitment to Destination Immersion experiences."
Cox & Kings' president Patrick Richards said that the luxury tour operator customized some truly special experiences in some cities for Azamara guests.
The City Stays programme includes three or more night accommodations and guests can select meals, airport transfers as well as transportation services from the port to the hotel. Highlights from the new City Stays, available before and after select Azamara Club Cruises' voyages, include:
Singapore
Dive into Singapore's renowned culinary culture with a local food critic as a guide. Travellers will set off on a scavenger hunt through the city's cultural sites and enjoy private visits with local artisans, including a fifth-generation baker, a master paper house builder and a coffee connoisseur.
Barcelona, Spain
Travellers go beyond the traditional sights of one of Europe's most dynamic cities. Guests can expect to visit a fourth-generation candy artisan, stroll through the unique district of Born – an artistic neighbourhood with luxury shopping and museums – and experience a flamenco performance at night. On a food exploration of the city, guests will enjoy a meal with a local family while learning about their history, they will have a gourmet picnic lunch in the park with a Spanish family and join a local wine connoisseur in the evening to try a selection of Spain's best wines, some of which are more than 30 years old.
Rome, Italy
During this tour of Italy's capital, travellers will go beyond the traditional sights of this historic city. Journey to an organic farm on the outskirts of Rome, where travellers will learn how to make bread and gnocchi, forage for wild herbs, enjoy a lakefront lunch, visit a milk and cheese laboratory, and go on a horseback ride. Following the excursion, participants will receive an exclusive tour of the Vatican Museum and Sistine Chapel – before public opening hours – and have dinner at a Michelin-starred restaurant.