Babbling brooks and peaceful ponds: Pullman's Laosian MICE experience
Contributors are not employed, compensated or governed by TD, opinions and statements are from the contributor directly
Last week we ran the news of Pullman Luang Prabang's new range of sustainable experiences for the eventing crowd.
But, with news that the property has also just unveiled a new ballroom for it's Convention Centre, I sought out acting GM, Denis Dupart, to find out more about this very special Laosian MICE offering.
Babbling brooks and peaceful ponds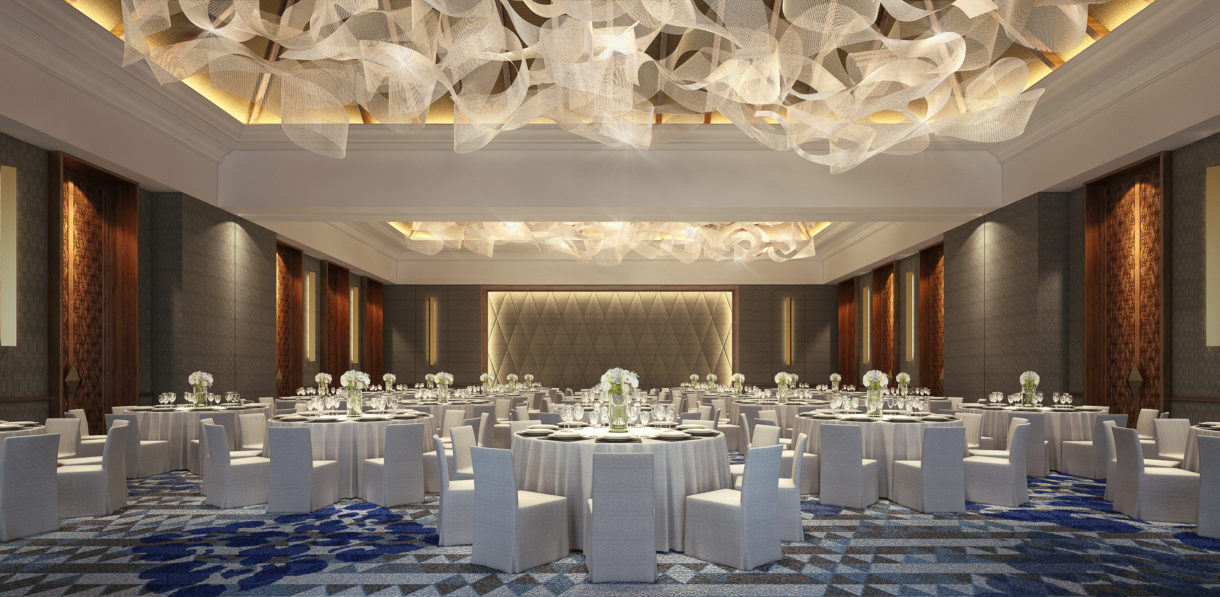 So, a new ballroom, exciting stuff. Can you tell me a bit more?
Well, the state-of-the-art Convention Centre at the Pullman Luang Prabang is the first of its kind in a city that until now has been better known for its royal background and cultural heritage. With five meeting rooms and a spacious ballroom, the Centre has already gained a reputation as the go-to venue for events of all kinds, from high-profile conferences to brainstorming sessions and boardroom meetings, in Luang Prabang.
The location amidst the landscaped gardens, babbling brooks and peaceful ponds of the resort is a unique and inspiring setting, while the catering is seen to, by the hotel's team of chefs who stick to fresh organic fare when creating menus to suit each event.
What is your favourite aspect of the space?
I would say that it's the way we've successfully blended the beautiful resort environment with world-class event space and high-spec technology — a combination that probably can't currently be found anywhere else in the country. There are countless possibilities for indoor and outdoor events. Beyond the event space, participants also have access to our resort facilities throughout the grounds and gardens such as our two-bedroom villa, intimate sunken bar and poolside party zone.
MICE markets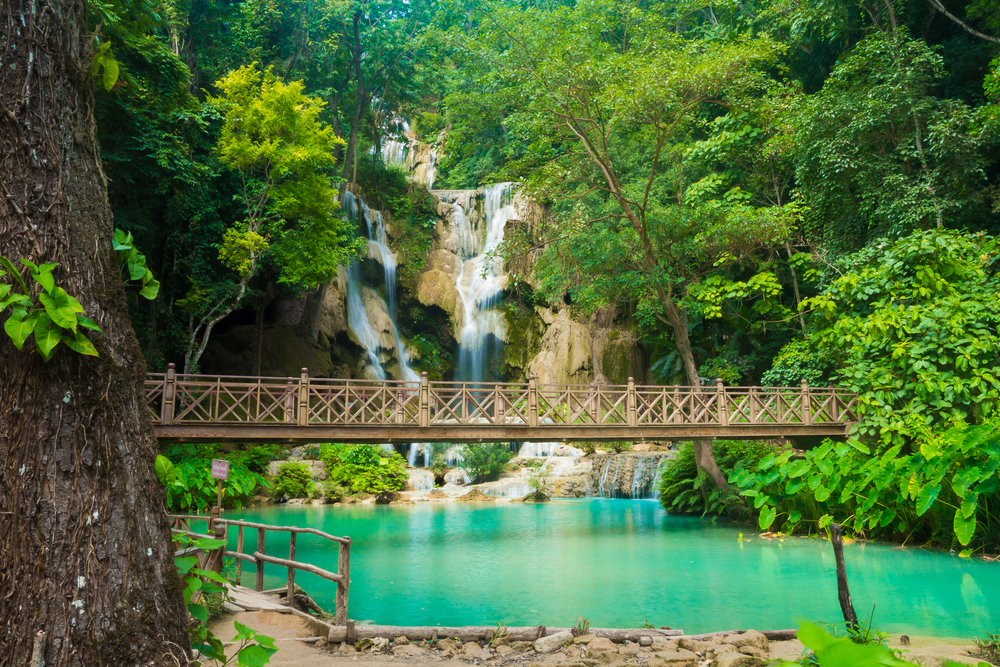 By unveiling this new ballroom you guys are showing a commitment to the meetings and events market in Laos. Is the market as competitive here as it is in other parts of APAC?
In neighbouring countries like Thailand, Cambodia or Vietnam, the infrastructure is more developed and naturally this gives them a competitive advantage. For the time being at least we see Laos PDR, which is a relatively new player in the MICE industry, as a boutique alternative. This means we can provide experiences that are much harder to find in the more established markets, such as highly-personalised services, as well as unique locations and activities.
What about within Luang Prabang, is it a competitive scene?
Absolutely. Luang Prabang is the perfect example of what I mean by a unique location offering activities that MICE tourists may not be able to find elsewhere. In addition to taking advantage of the onsite facilities, guests can experience one-of-a-kind responsible tourism activities, explore the UNESCO World Heritage Site and soak up Luang Prabang's world-famous laid-back atmosphere, which will appeal to MICE-Planners and decision makers in search of original and pure experiences.
From a nationwide perspective, Laos is a country mostly untouched by the outside world, which means some amazing MICE activities are possible.
What is your prime demographic when luring event planners and delegates to the property?
We expect the majority of bookings to come from the Asia-Pacific region to start with. The type of groups who in the past would opt for Thailand or the other neighbouring countries we've discussed and are searching for a refreshing alternative. We've also already seen a considerable demand from the local market, which we expect to increase as our reputation gets out there.
Sustainability in action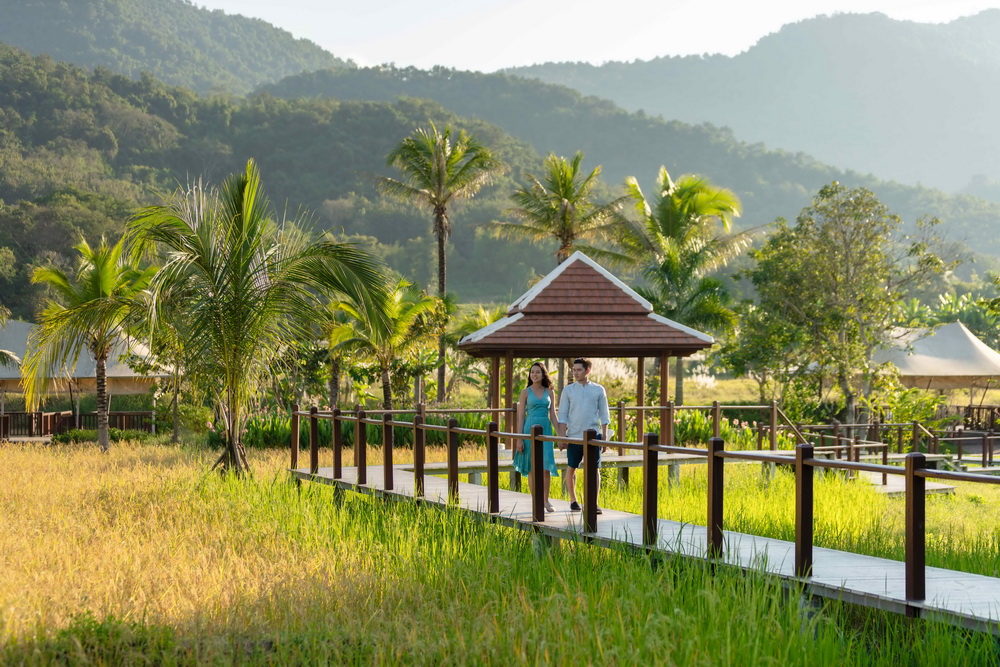 You guys have also recently announced your commitment to sustainability and responsible tourism, how does that ties in with plans for MICE development at the hotel?
It is incredibly important for us to commit to sustainable initiatives, especially in somewhere like Luang Prabang where it is already such an intrinsic aspect of the city's make up. We are currently developing several onsite sustainable activities, such as rice terraces and our organic farm. We also work closely to promote the fantastic initiatives enacted by our local partners and suppliers such as Lao Buffalo Dairy, Ock Pop Tok and MandaLao Tours and continue to explore collaborations, which offer unique sustainable activities for our guests.
Activities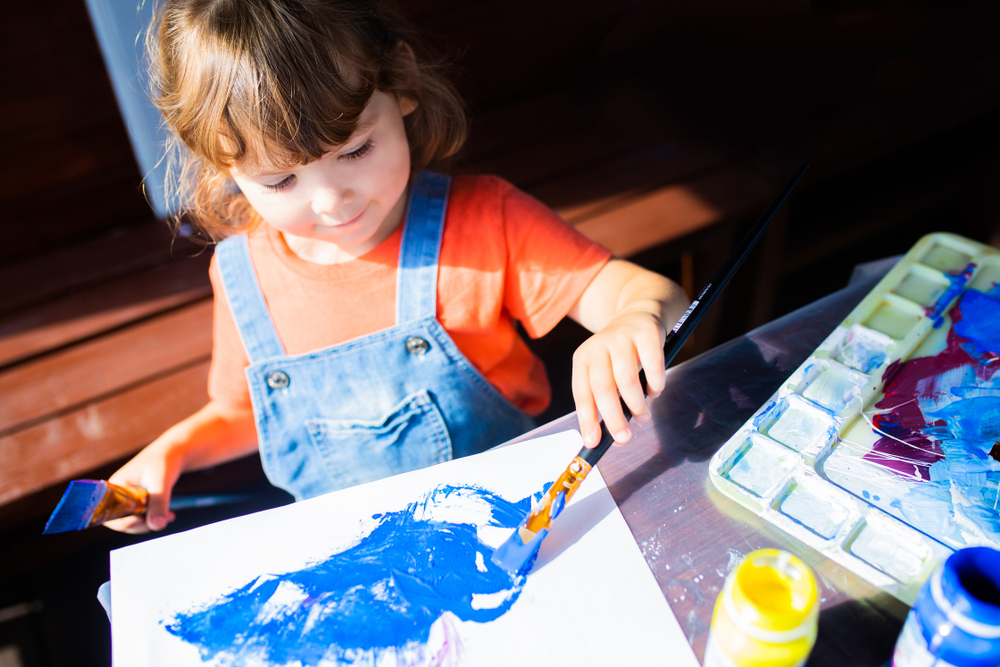 What kind of experiences do you provide delegates on site?
In addition to the in-door meeting venues, our resort also provides many outdoor venues such as our restaurant Elements, which can be a venue for team building activities such as cooking class, the resort is also developing an organic garden where our guests can get the fresh ingredients and we can offer sustainable tours. For guests travelling with their family, we also have a Kids Club that provides daily activities for children.
Do you organise any off-site activities?
As we touched upon earlier, we work closely with a series of carefully selected partners whose values align with ours to curate sustainable and responsible tours to attractions including Lao Buffalo Dairy Farm, Ock Pop Tok and MandaLao Elephant Conservation. There's also the world-famous almsgiving ceremonies that take place every morning across the city, so we can arrange for small groups and individuals to experience this as well as excursions to the Night Market.
There will be the launch of our Organic Farm, on which we'll organise group activities. And we're really looking forward to the official launch of our signature restaurants Elements. We are also developing a few more activities and amenities, which we will announce later in 2019!