Bali Dynasty Resort: Where guests' satisfaction is the number one priority
TD speaks with Didit Indra, general manager of Bali Dynasty Resort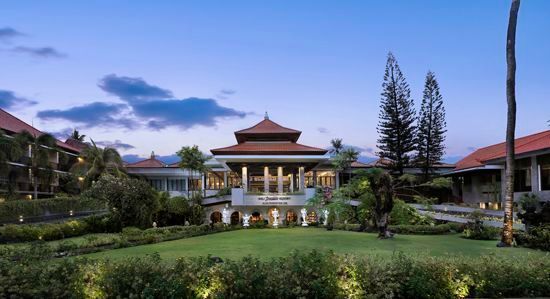 Bali reopened to all international tourists in March and lifts the mask mandate and pre-departure testing for fully vaccinated travellers last month. This is great news for businesses in Bali, which suffered greatly during the pandemic.
This includes the Bali Dynasty Resort, which is 100% ready to welcome back its guests. "It has not been easy and it goes without saying that we will be very happy to be on the other side of the pandemic," says Didit Indra, general manager of Bali Dynasty Resort.
TD caught up with Didit Indra and talked about reopening of the prime Indonesian island and the resort's latest offerings.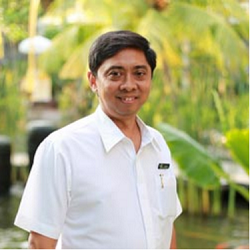 Travel Daily (TD): Now that Bali has reopened, what are the changes incoming tourists will see on the island?
Didit Indra (DI): In a post-pandemic Bali, we expect that guests will experience the same Balinese charm as they always have. The spirit of the Balinese community and traditions are thankfully very strong, so tourists can expect the same Balinese hospitality that has made the island a top destination for tourists around the world.
Unfortunately, there are some businesses that have permanently or temporarily closed or which of course is very sad to see, however many restaurants, shops and tourist attractions remain open. One thing you can be sure of is that all tourists will be welcomed and the additional income that tourists provide will be a relief to many families who have struggled through the past couple of years.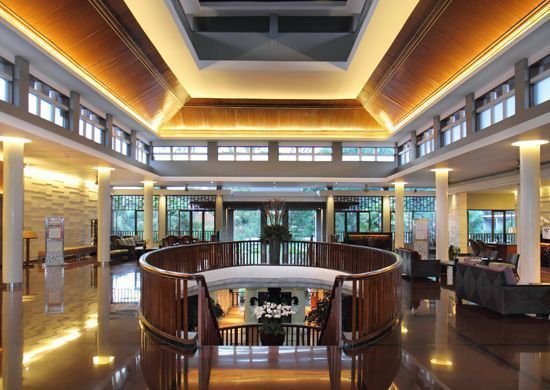 TD: What are the new offerings or features/exciting things new and returning guests will see and experience in the resort?
DI: I believe that our resort has been strong in maintaining our returning guests to keep them excited and eager to come back to Bali Dynasty Resort for many years. This is something that we are very proud of and is a testament to the hard work and innovation that we, as a team, are constantly striving to improve. Furthermore, we have very special incentives for our repeat guests, such as our returnee booklet which contains some great value offers, in addition to all of our outlets within our resort. To encourage guests back to visit us post-pandemic, we have some very special promotions, so we urge you to check out our website and social media to see what great deals we have on offer.
I, along with the team, place our guests' satisfaction as our number one priority.
TD: What is your personal goal for the resort this year? How will you get there?
DI: I believe that we are very strong in the Australian market, we continue to strive to maintain our relationship with our guests, both old and new, and keeping our brand awareness alive so that when they are able to travel, they will choose to come and stay at Bali Dynasty Resort. Our strategy to maintain the domestic market is also key for this year as we expect the overseas guests will gradually start to come back slowly as the year goes on.  To make sure these goals are achieved, I, along with the team, place our guests' satisfaction as our number one priority, while also continuing to maintain and upgrade the facilities around the resort. Whenever everyone is able to fly, we are ready to welcome them back with our warm hospitality and utmost appreciation.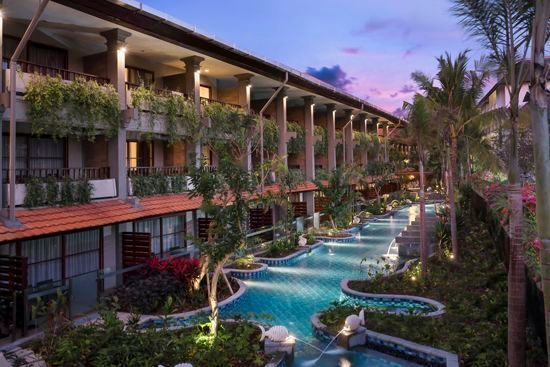 TD: What hospitality trends do you think we will see this year and how do you plan to capitalise on them?
DI: Speaking of new trends, we are expecting many of our bookings and communication to shift online. We have seen an increase in direct bookings through our website as well as through OTAs. In order to respond to this changing demand, we have invested heavily in training and upgrading our online presence, both via 3rd party companies and also social media platforms that are key to the new fast pace environment, including developing more content and videos for these social media channels in order to keep our audience engaged. And of course, that includes keeping on top of fast response times to our customers enquiries, and allowing them easy access to finding information online. We have also invested in a new and improved reservation system to enable our customers to book with ease, access menus, see our facilities and even check-in before they arrive.