Balloons over Bagan marks milestone in the sky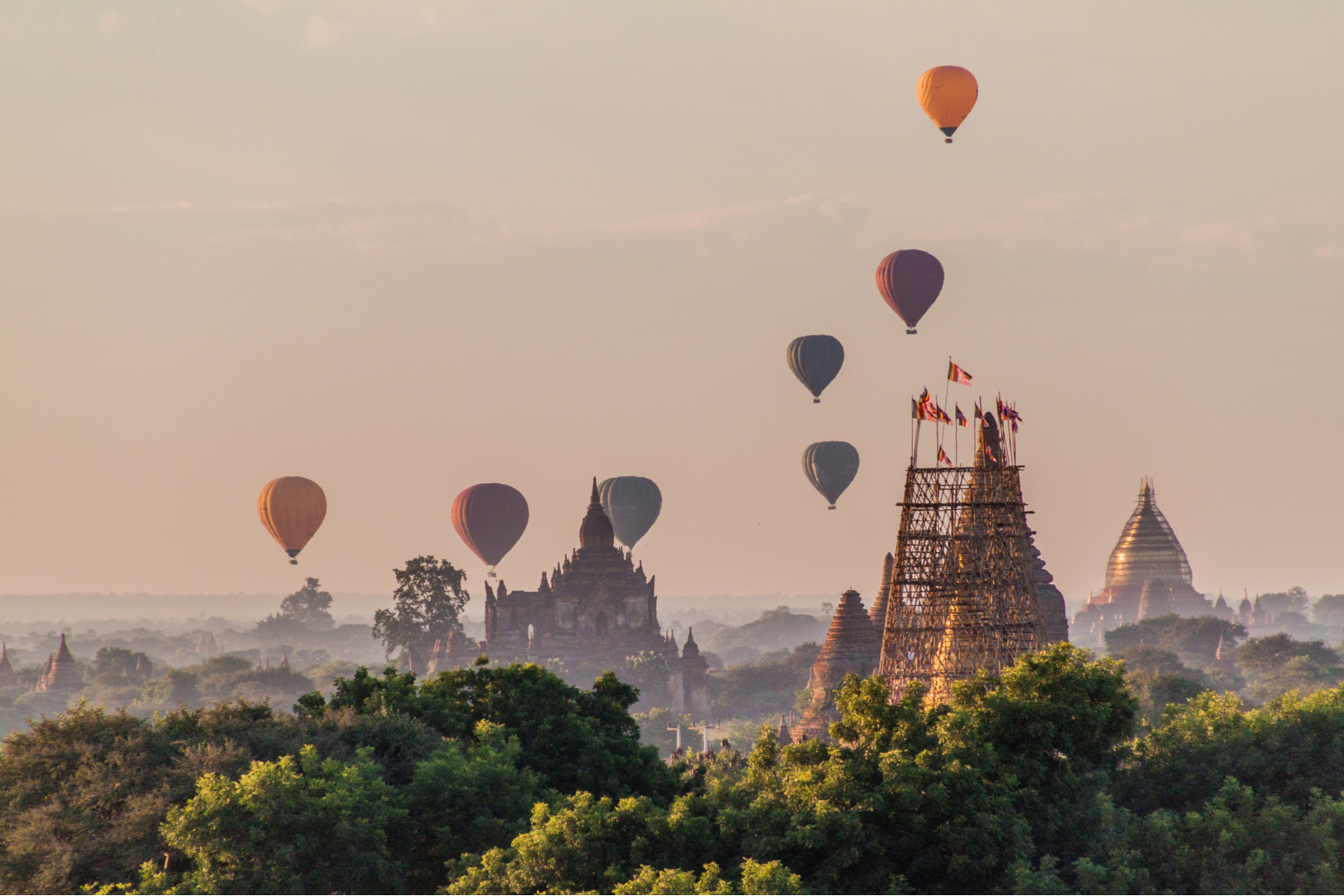 Look at any travel story or poster promoting tourism in Myanmar and chances are it will feature one of two iconic images – the shimmering golden stupa of Shwedagon Pagoda, or a hot-air balloon drifting celestially over the ancient temples of Bagan at sunrise.
While Shwedagon is said to be more than 2,000 years old, the Balloons Over Bagan flights are this month celebrating their 20th anniversary. Though 20 years might not sound like much, it's worth remembering that Myanmar, previously Burma, was for decades off-limits to visitors, and only in recent years has opened up to international travellers.
"Balloons Over Bagan pioneered a vision of portraying Myanmar history at a time when the country was as yet unknown to most travellers," said Cyrus Pun, the CEO of Memories Group, the parent company. "Sailing through the skies in these burgundy balloons has become a once-in-a-lifetime experience for thousands of international visitors from around the world, and will continue to be for decades to come, but most importantly it has contributed hugely to the local community, including our staff, many of whom have been with us since we first began."
"Following the huge popularity in Bagan, in 2013 we introduced balloons at Inle Lake, and in January 2020 we will launch in the picturesque town of Loikaw in northeastern Myanmar," said U Tun Thura, the current general manager of Balloons Over Bagan.