Bangkok Airways steps up community development measures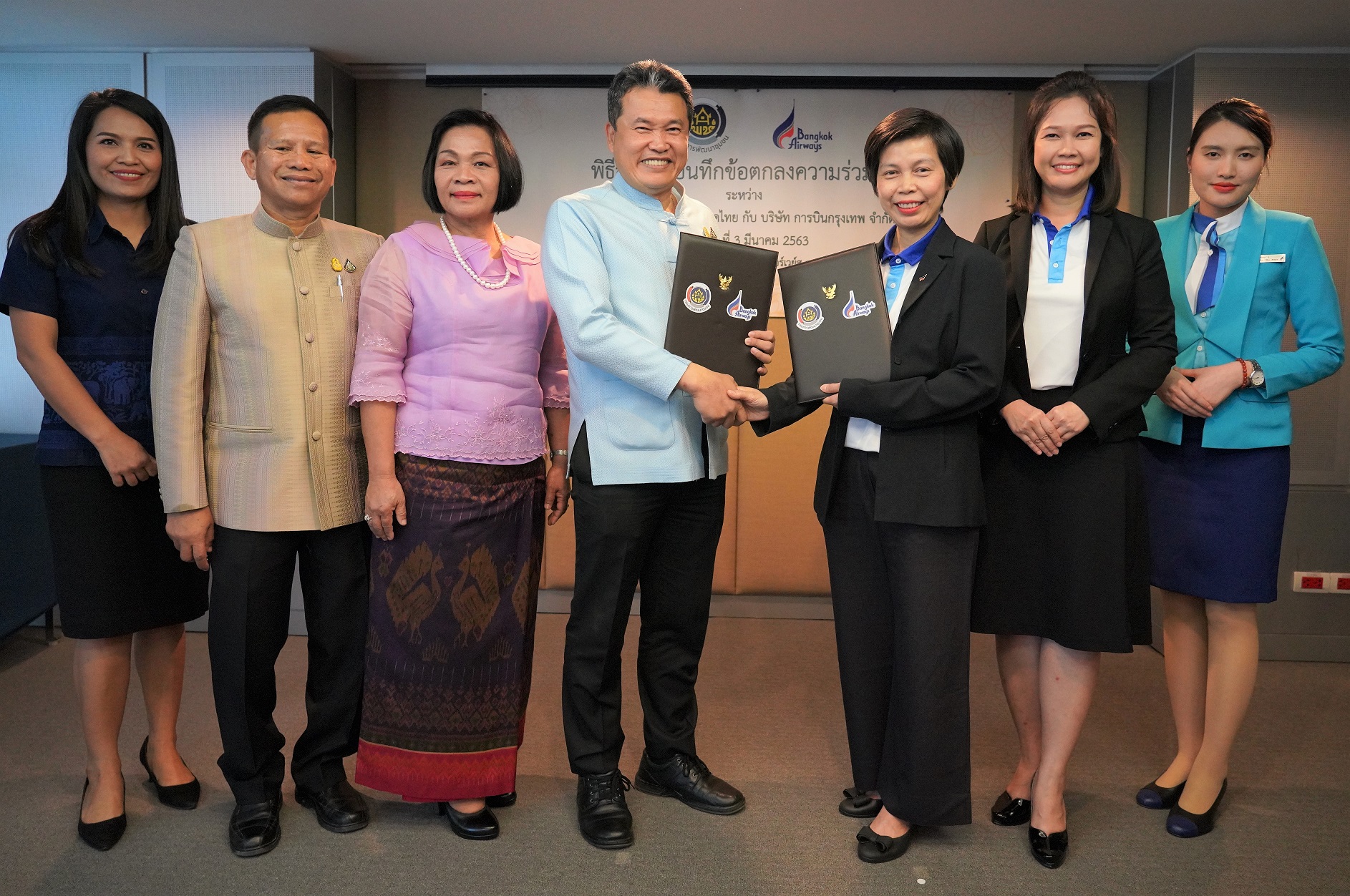 Bangkok Airways recently participated in the signing ceremony of Memorandum of Understanding (MOU) on community development collaboration. It aims to support OTOP Inno-Life Tourism –based communities and products. The ceremony was held at the airline's headquarters.
The deal will look at supporting local communities around Samui  Airport, Sukhothai Airport and Trat Airport. The airline will select some of OTOP products from the local communities and have them available for sale on its in-flight catalogue as well as to promote OTOP Inno-Life Tourism through its media channel.