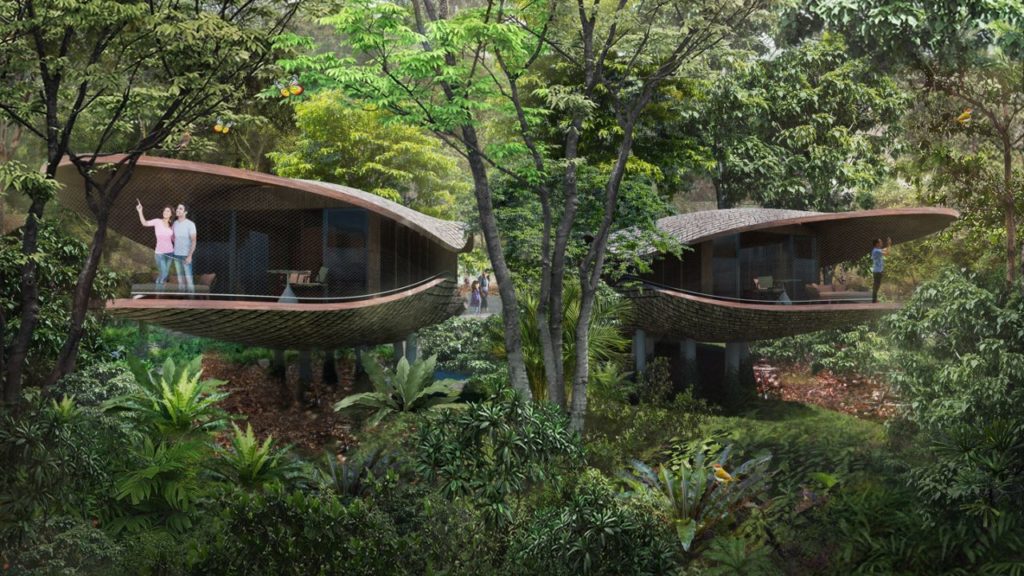 Banyan Tree Holdings has announced its first resort in Singapore, featuring 338 eco-friendly rooms and 24 elevated treehouses.
With eco-friendly rooms and pod-shaped treehouses, Banyan Tree's resort will add to the many attractions of Singapore when it opens in 2023. Aside from its aesthetic charm, it also aims to minimalise the impact of the resort, by introducing rooms that blend with the surrounding nature — elevated four metres above the 4.6-hectare grounds.
Immersing guests in the rainforest, the resort in the Mandai Precinct will be an ideal access point to the Singapore Zoo, River Safari, Night Safari, and Rainforest Park.
The resort is owned by Mandai Park Holdings (MPH) and will be operated by Banyan Tree Holdings.
"A contribution to all Singaporeans"
Ho Kwon Ping, executive chairman of Banyan Tree, commented: "It is truly a contribution to all Singaporeans who do not have the opportunity to go to distant countries and interact with nature."
Sustainability efforts
The property will be a Super Low Energy (SLE) resort through the use of natural ventilation and solar panels. More than half of the trees on the site will be retained, while planting new ones in areas with trees naturally cleared. It is estimated that when the resort is completed, it will have twice the number of trees, according to its designer WOW Architects.
For guests, they can enjoy scenic walks, conservation meetings, bespoke tours, and other hands-on experiences with nature.