Barefoot luxury experience, plant-based menus and tracking manta rays! This luxury resort is perfect for your getaway
Contributors are not employed, compensated or governed by TD, opinions and statements are from the contributor directly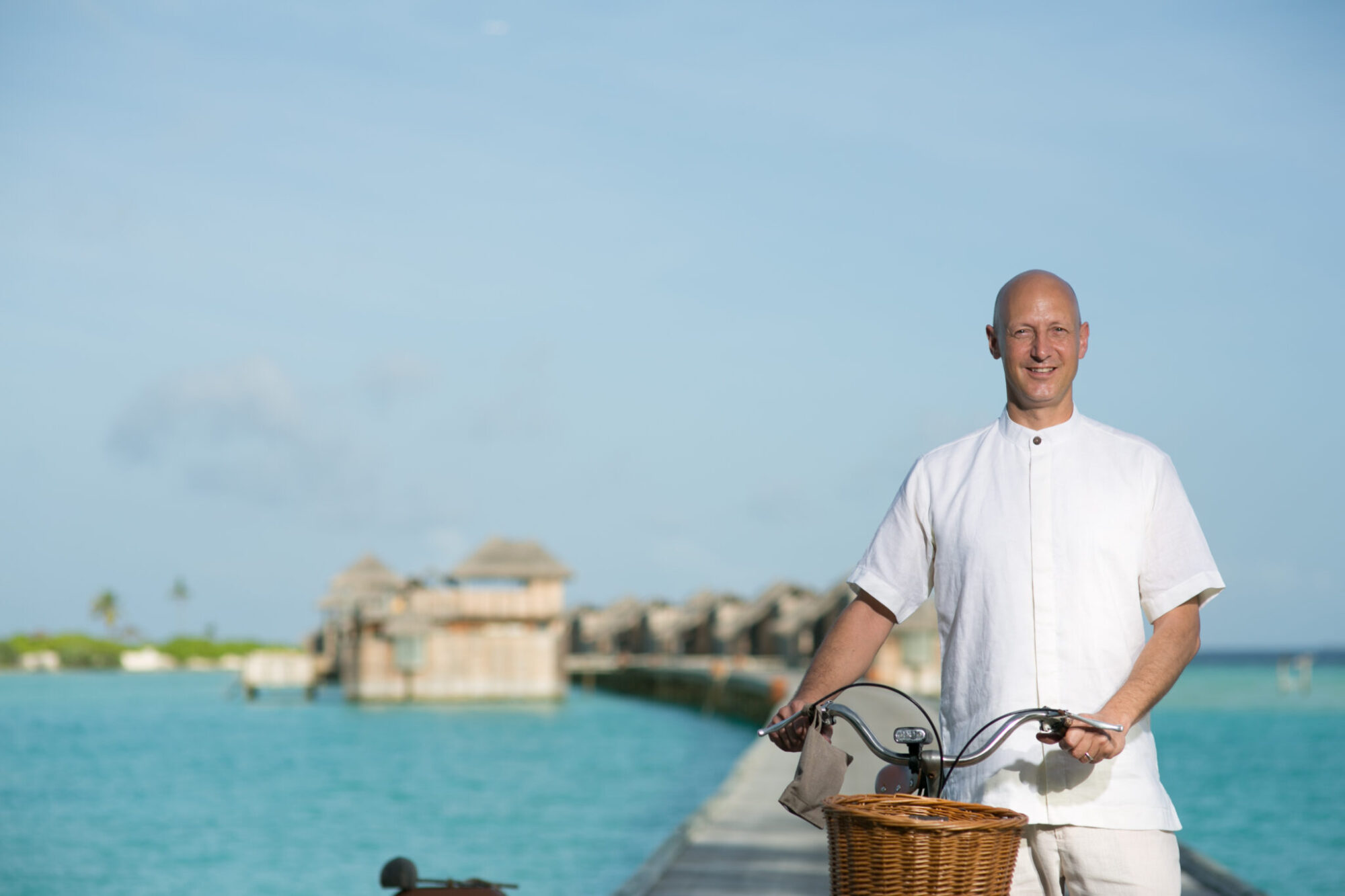 As Maldives opens up once again for (socially distant) vacationing, destinations such as Gili Lankanfushi Maldives are beckoning travellers to venture on cautious but luxurious staycations. In a tete-a-tete with David Stepetic, general manager of Gili Lankanfushi Maldives, candidly talks about how the hotel is conforming to high-end safety measures mandated by law and international guidelines in the tropical paradise to set new milestones.
TD: How have you geared up to welcome travellers in the post pandemic world?
David: As we reopen our doors to welcome guests once again to experience our island paradise, we have worked hard to ensure a visit to Gili Lankanfushi remains as magical as ever before.  We have always taken the greatest pride in offering guests as much space and privacy as possible, and enhanced sanitation and distancing measures remain in place throughout the hotel to ensure guests feel as ease as soon as they arrive.
We continue to follow closely all guidelines set by the Maldives Ministry of Tourism and Health Protection Agency, requiring all guests arriving into the Maldives to present evidence of a negative PCR test result for Covid-19 taken within a maximum of 96 hours prior to departure to Maldives.
Ensuring the safety and wellbeing of our guests and hosts during this time is of the utmost importance to us and so, from 27th December 2020, an additional measure will be implemented by the resort management team.  All guests arriving from another tourist facility within the Maldives, will be required to take a PCR test 48 hours prior to arriving at our resort.
The negative test results should be sent to our reservations team for verification before any inter-resort movement of guests will be permitted.  Upon arrival at the resort, there will be a further health screening and temperature checks for all guests.
TD: Are people travelling again?
David: It has been our pleasure to begin to welcome guests back to Gili Lankanfushi and we are delighted to see occupancy levels growing on a monthly basis as families, couples and friends seek to make up for lost time and enjoy a well-deserved break together.
TD: What are new trends that you are witnessing in the travel to Maldives now?
David: Unsurprisingly, privacy and seclusion have been central components to Maldives travel in recent months. Gili Lankanfushi is an ideal destination for guests seeking a post-lockdown retreat in total seclusion with options for ultra-private accommodation.
The Private Reserve, at 1,700m2, is the largest overwater villa in the world, with a location 500m from the island and 300m from the nearest residence. Comprising five vast buildings, linked by open-air walkways, it offers four bedrooms with spectacular lagoon views, extensive private living space and open-air bathrooms, as well as a well-equipped gym, pampering private spa with sauna and steam room, open-air private cinema with cosy seating and large open-sided dining area – perfect for extravagant feasts by a private chef.
Outdoor space includes a sparkling infinity pool and waterslide directly into the lagoon, where guests will find corals, reef fish and eagle rays drifting through the shallows. Guests can also take out the resort's boats for tranquil days at sea. Alternatively, seven Crusoe Residences also offer complete solitude, with a private location in the lagoon, accessible only by boat. Flexible living arrangements can create one or two bedrooms, in addition to an open-air bathroom with private coral garden, roof terrace and sun deck with direct ocean access.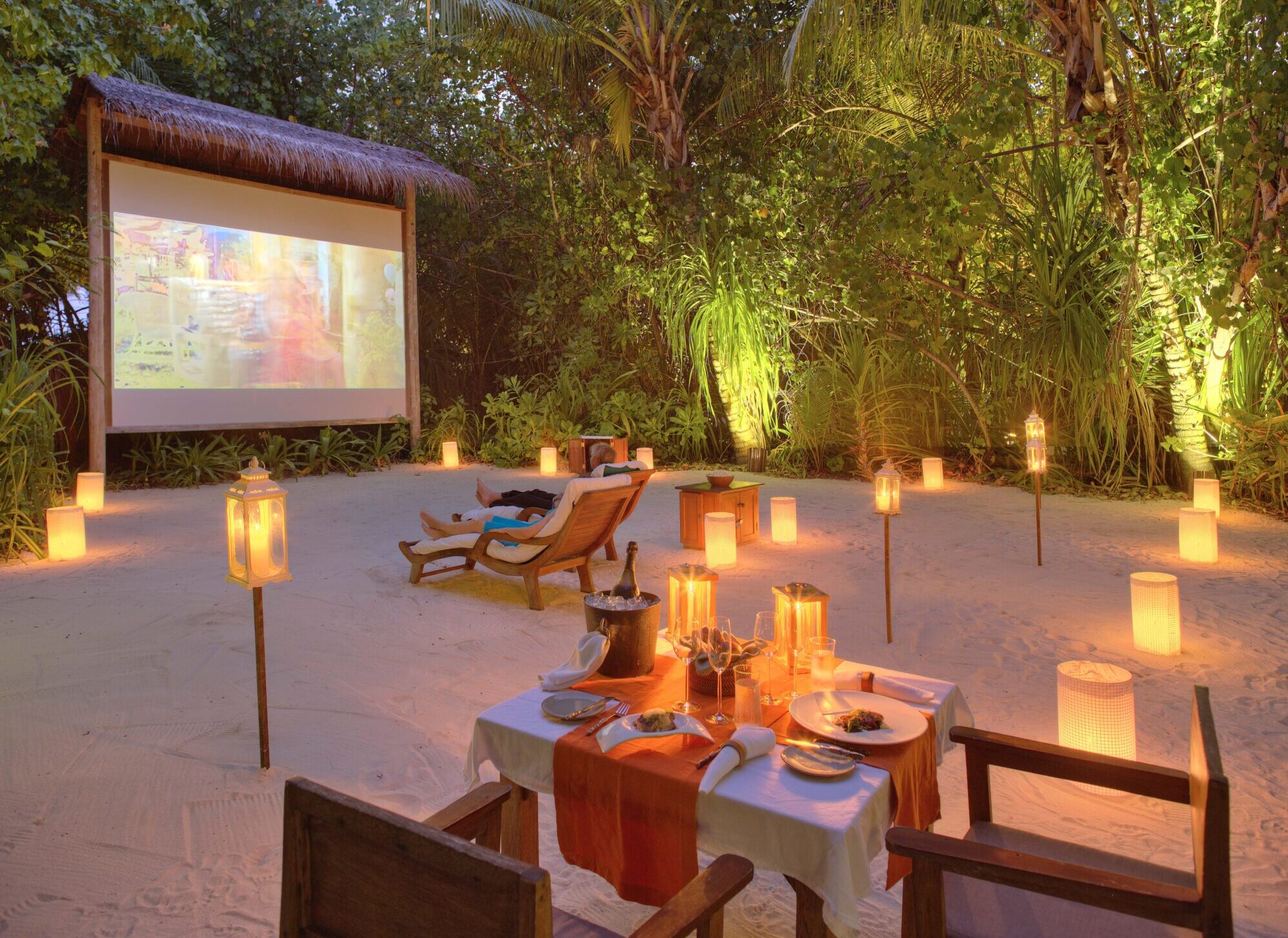 TD: What has the pandemic taught hotels about luxury
David: Visits to Gili Lankanfushi have always been focused around providing a barefoot luxury experience, reconnecting with the natural surroundings and one another. All of which with a motto of 'No News, No Shoes', this is the ideal escape for those seeking a secluded getaway surrounded by white sandy beaches and clear blue waters.
TD: What has been your career highlight to date?
David: Being called by the Chairman of HPL for the appointment of general manager (GM) of Gili Lankanfushi. Years of Maldivian experience along with several rewarding as well as challenging GM roles and in Fiji, made me realize that being the general manager here at Gili Lankanfushi is my current career highlight. It became clear to me knowing that we have a team of dedicated hosts on the resort and all our loyal guests on the resort, including the level of commitment and endless support that the business owners have provided, showed me that this combination of people   made my work experience more enjoyable that ever.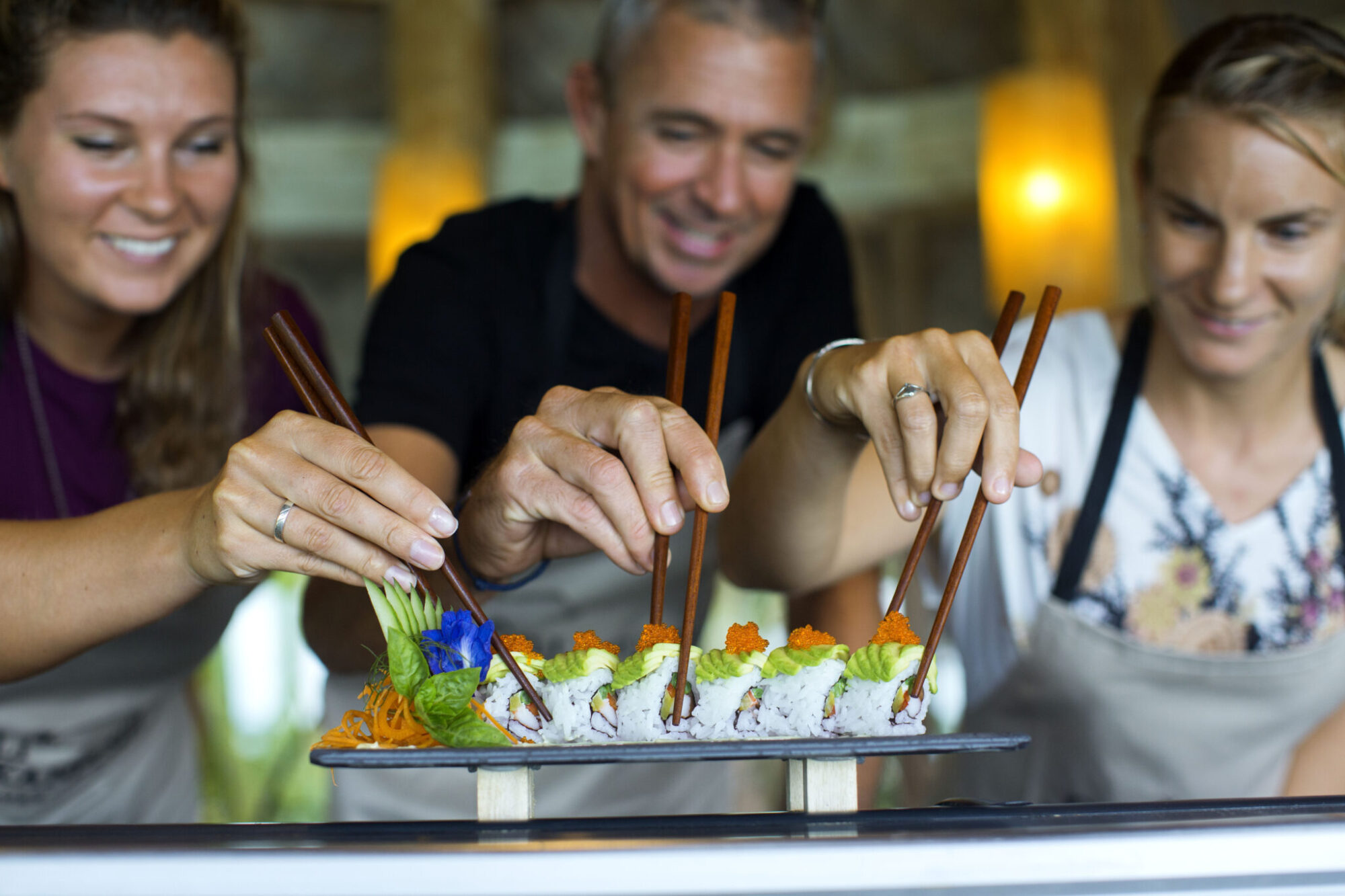 TD: What are the new experiences that the resort is opening in the post-pandemic world?
David: A recent addition to our offering of experiences available to guests of Gili Lankanfushi is a series of delicious, colourful and balanced plant-based menus, drawing inspiration from Maldivian culinary traditions and carefully crafted by our Executive Chef Hari Govindaraj using organic herbs, vegetables and fruits lovingly grown in the resort's very own organic garden.
To celebrate the launch, and to speak to Gili Lankanfushi's wider mission of reducing our impact on the planet, the resort is offering guests the opportunity to book their 'Powered by Plants' package.
For the team at Gili Lankanfushi, Powered by Plants is not simply a dietary preference but rather a lifestyle.  Borne of a desire to honour their natural surroundings, this package encourages guests to live a more responsible and sustainable life.  Arriving at the resort, guests will settle into their villa with sweet vegan treats, feather and wool-free bedding and a complimentary bottle of reef-safe Australian gold botanic sunscreen.  Whether it's breakfast, lunch or dinner, guests will be treated to the plant-based delights of Chef Hari's menus, rich in both colour and flavour, as well as the chance to immerse oneself in the organic garden's natural surroundings with a bespoke dinner under the stars.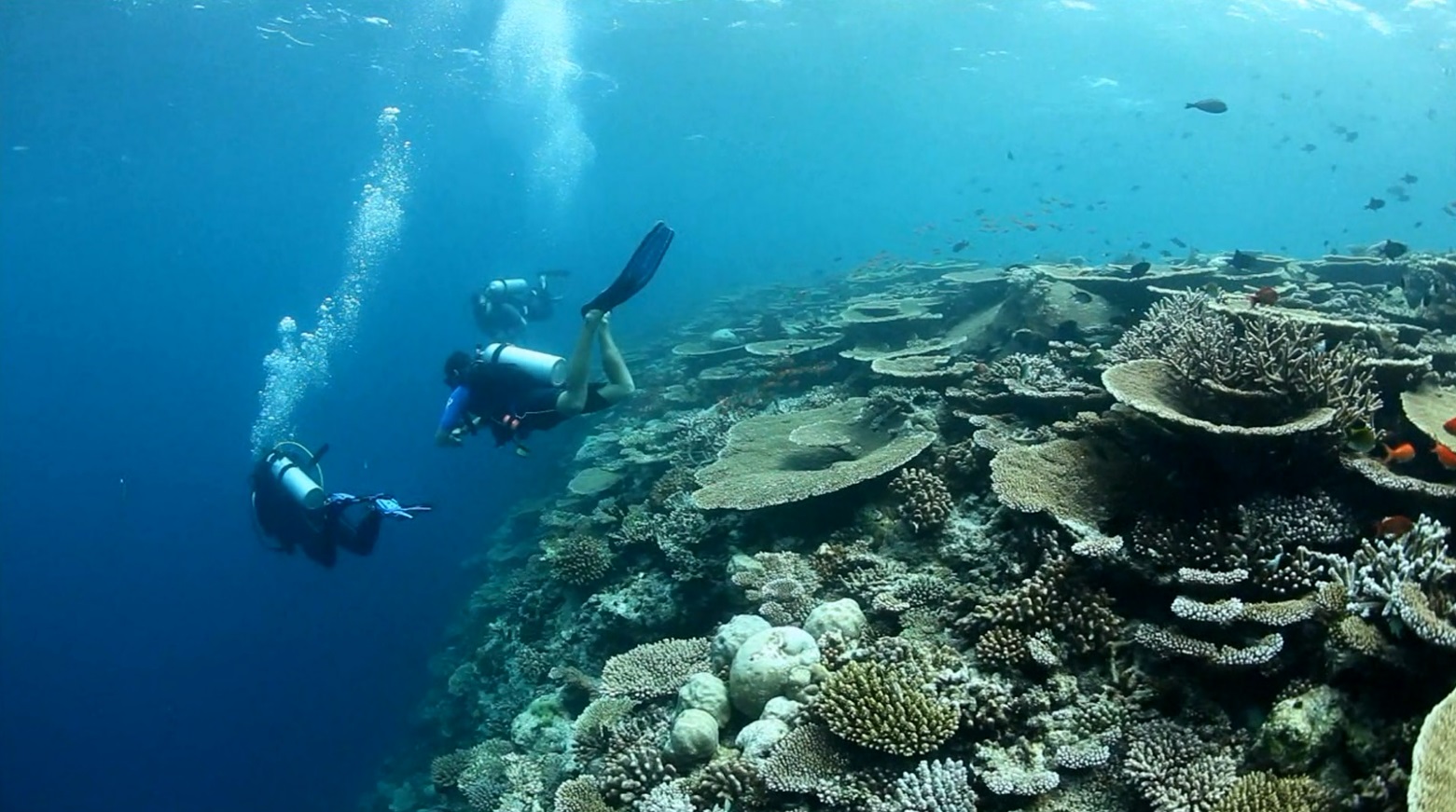 Days at the resort will begin with intention as guests enjoy a private vinyasa flow yoga class before accompanying a local marine biologist in a guided snorkelling session, learning about the resort's pioneering Coral Lines Project.  For those eager to try their hand at a new skill there is the opportunity to learn the tricks of the trade from Chef Hari himself in a private Gili Vegan Cooking Class where guests will prepare Maldivian curries, juices and smoothies.  After a full day of plant powered pursuits, guests can retreat to the blissfully secluded Meera Spa and enjoy a holistic and healing treatment using cruelty-free vegan products to purify and rejuvenate the body.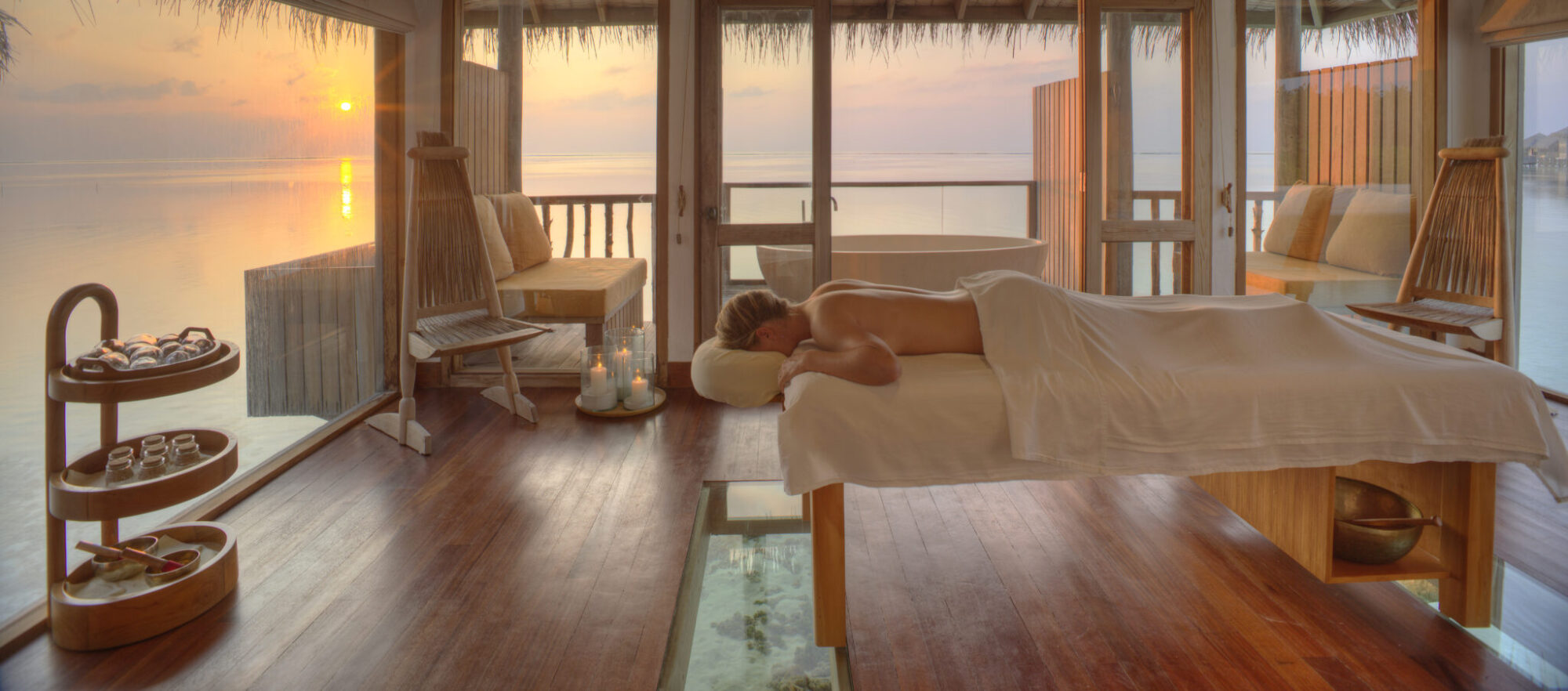 TD: Have you become more conscious about nature and sustainability in the post-covid world. What are the new sustainable measures that the hotel is undertaking at the moment.
David: Sustainability has always been at the heart of the island's vision, with an emphasis on preserving the natural environment, protecting the fragile marine ecosystem and leaving only footprints behind.
An advanced rocket composter can process up to 100% of the resort's food waste, producing compost which in turn nurtures the island's extensive organic herb garden.  All buildings are constructed using sustainably-sourced plantation teak, palm wood and bamboo in addition to recycled telegraph poles. All rooms provide organic toiletries in refillable earthenware containers, to minimise plastics use and wastage. The island's dedicated desalinisation plant is used to provide glass bottles of still and sparkling water for all guests.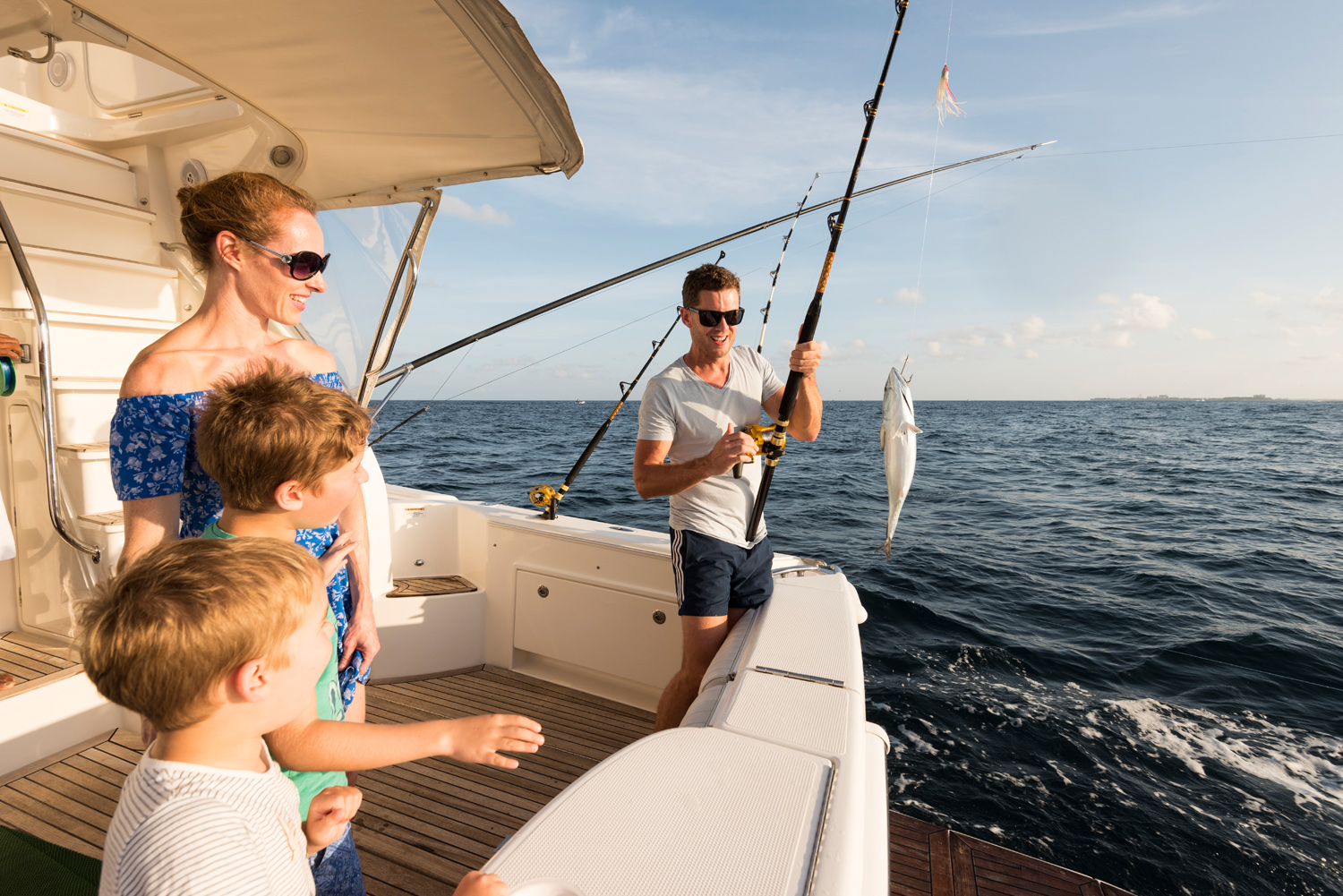 Conservation is taken seriously on the island, with the island regularly hosting visiting scientists and academics studying the coral reef ecosystem. The island's dedicated marine biology team monitor the health and biodiversity of the surrounding coral reef ecosystems, measuring light intensity and sea surface temperature, identifying and tracking manta ray and turtle populations, removing invasive Crown of Thorns starfish, and educating guests about the underwater world through lectures and guided snorkelling trips. Gili Lankanfushi's Coral Lines project provides a nursery environment for new corals to grow, bolstering the house reef and monitoring health and survival types across coral genotypes.
TD: Tell us more about the infrastructure and facilities of the resort
David: Each of Gili Lankanfushi's 45 villas are located overwater and offer open-air living spaces, roof terraces and private decks with direct access to the lucent turquoise waters that surround the island. The rustic-chic design is inspired by the resort's natural surroundings, with glass floor panels offering a glimpse of the corals blooming below.  Every piece of furniture is custom made by skilled craftsmen using upcycled materials, including bed frames made from recycled teakwood and lampshades handwoven with recycled wire mesh to feature fish and sea turtles.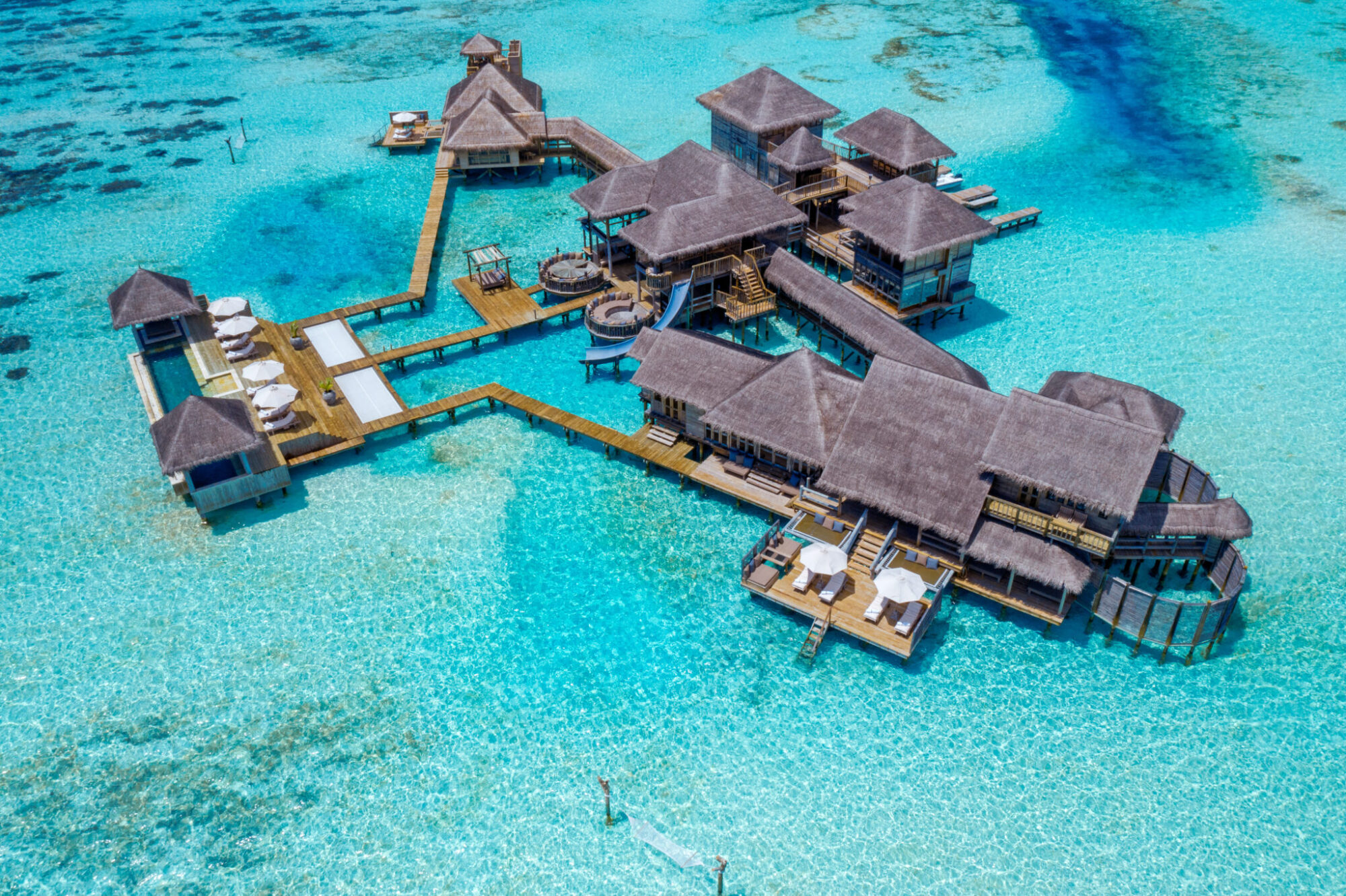 From ocean to plate, Gili Lankanfushi's gastronomic vision embraces the bounty of the surrounding waters alongside carefully sourced seasonal ingredients, which feature across the island's three restaurants. Executive Chef Hari Govindaraj oversees the culinary vision on the island, with a penchant for plant-based dishes that celebrate local ingredients sourced from Gili Lankanfushi's very own organic garden.
Meera Spa, meaning ocean, offers holistic healing in a spectacular overwater setting. Open air walkways link the treatment rooms, steam room and sauna with the vast relaxation areas, where guests can watch the waves and enjoy a spicy pot of freshly brewed Maldivian ginger tea after their treatments.
The range of global therapies, drawing on age old cultures and knowledge, begin with a pampering mineral-rich sea salt foot cleanse in a symbolic ritual.  Therapeutic treatments use organic products by Voya and Meera Spa products created on the island from the finest oceanic and plant extracts to heal and revitalise. Glass floors in the six treatment rooms allow guests to watch the fish flitting amongst the coral during treatments.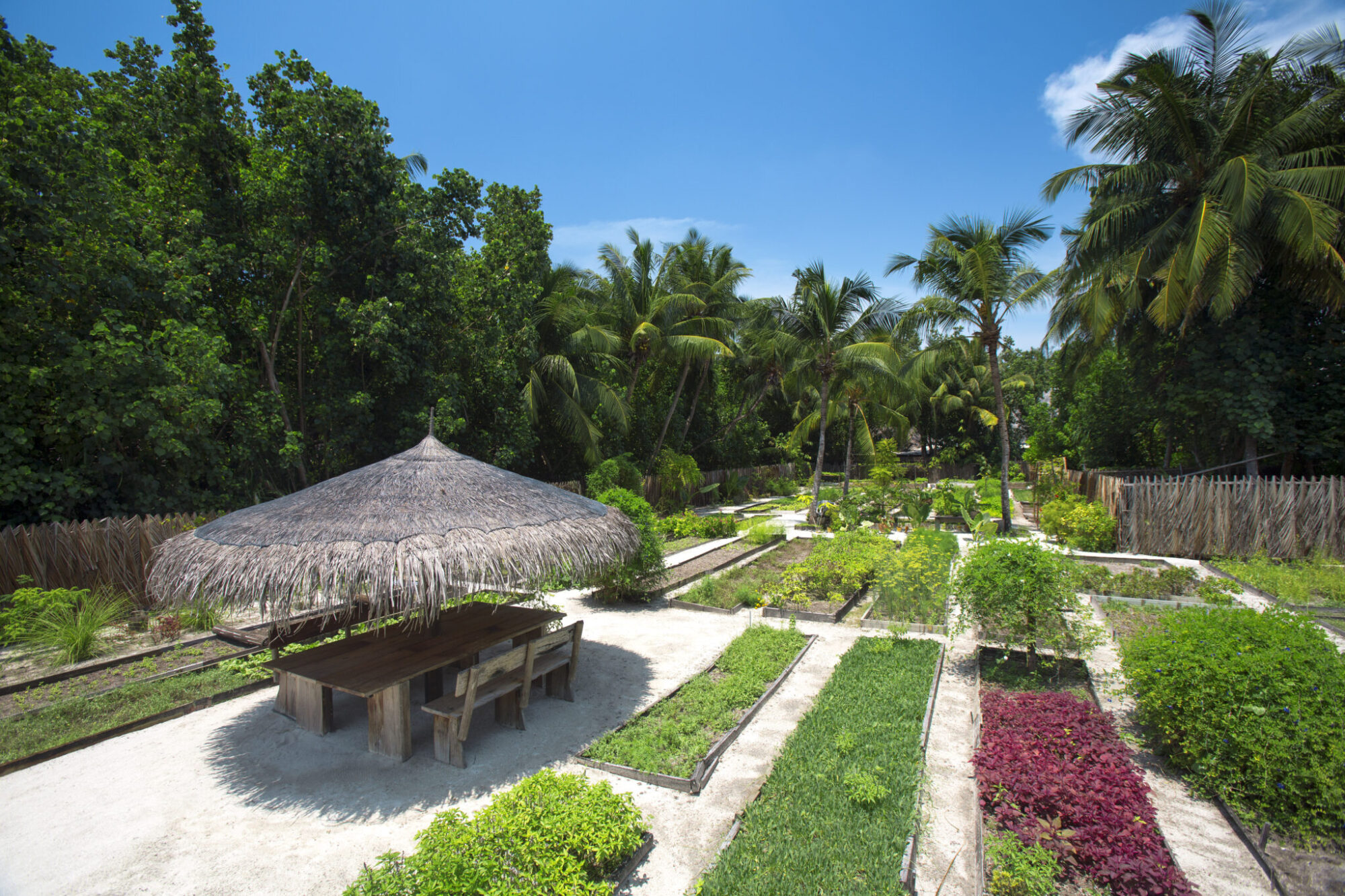 TD: What would be your advice to people on how to be a better traveller?
David: At Gili Lankanfushi we are dedicated to ensuring the protection and preservation of the natural environment we call home.  As such, there are a variety of conservation and educational opportunities available to our guests to get involved in giving back to our island paradise. Older children have the opportunity to dive into the marine wonders with three days' work experience on The Coral Lines Project, where they can assist on coral reef recovery and report their findings on the Marine Biology Blog- the best articles being featured on the resort's own social media channels.
Resident marine biologists will showcase the natural wonders of the deep through opening their eyes to the importance of preserving seagrass before assisting teens on their quest to identify sea-life first-hand.  Families can also partake in a healthy cooking lesson with the on-site chef, learning delicious cuisine as well as the nutritional benefits, all ingredients coming from the Organic Garden.