The two biggest battles in hospitality: How will Marriott compete?
It's winner-take-all for China and the homesharing business this year. A Marriott spokesperson shares her insights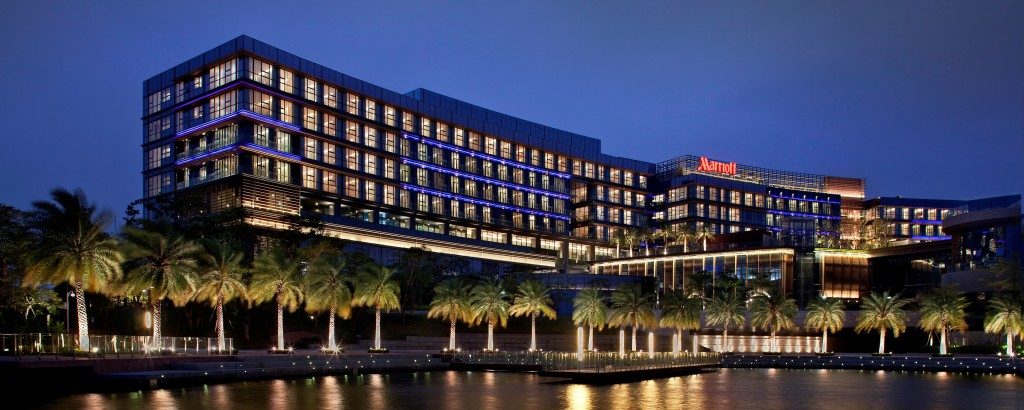 Marriott International is determined to win the hospitality race by ensuring it covers all the bases. The hotel giant made two important launches in the first quarter – its joint venture with Alibaba and Tribute Portfolio Homes.
These significant investments aim to propel Marriott's growth to gain a lead against its competition. The hotel group had a fairly strong first quarter, with net income up 7% to $398 million compared to same period in 2017. Adjusted net income was up by 30% to $487 million from last year's first quarter.
Conquering China
After announcing its joint venture with Alibaba in August 2017 aiming to take a piece of the profitable Chinese market, the hotel giant launched an exclusive booking portal to enable Chinese tourists to book any of Marriott's 600 properties in Asia and the Pacific. The platform will act as its flagship store and will be accessible through Alibaba's travel platform, Fliggy.
However, this is just a start. It is expected that the group's 6,500 properties in 127 countries will be accessible through the booking platform in the future.
China is an important market for Marriott and other travel-related companies. According to the China Tourism Academy, the number of Chinese tourists that travelled abroad rose by 7% to 130 million in 2017. These tourists also spent US$115.3 billion during their trips.
"The largest international hotel company in China"
"We have operated in Greater China for nearly 30 years and it continues to be an important growth market for us. With 310 properties open and 303 in our signed development pipeline, we are the largest international hotel company in China based on rooms," Marriott International's spokesperson exclusively told me.
"In 2017, we announced our joint venture with China-based Alibaba, which is designed to reach Alibaba's more than 500 million mobile monthly active users across its platforms. We look forward to continued growth and collaboration with our business partners in China," the spokesperson added.
Using the 500 million registered users as a boost, Marriott's joint venture with Alibaba goes beyond pure bookings. The group also utilizes Alipay, China's most widely used mobile payment system. The hotel giant is set to accept mobile payments in 1,500 hotels by the end of June, which is already available in 90% of Marriott's portfolio in China.
Marriott hopes that the adoption of Alipay will encourage Chinese users travelling overseas to choose Marriott because of its convenience and ease of payment. Increasing the number of hotels accepting Alipay transactions will only for the advantage and growth of the group.
China is a market of its own. They say you win Asia if you win China. Moreover, this partnership with Alibaba opens a myriad of possibilities to Marriott such as personalizing the hotel experience of each guest, which the hotel chain yearns for.
Like Airbnb – only better
Experts once said that the homesharing industry is stealing business from hotels by offering a wide range of options to budget-conscious travellers. Now, hotels are penetrating the homesharing business by affixing their brands to homes.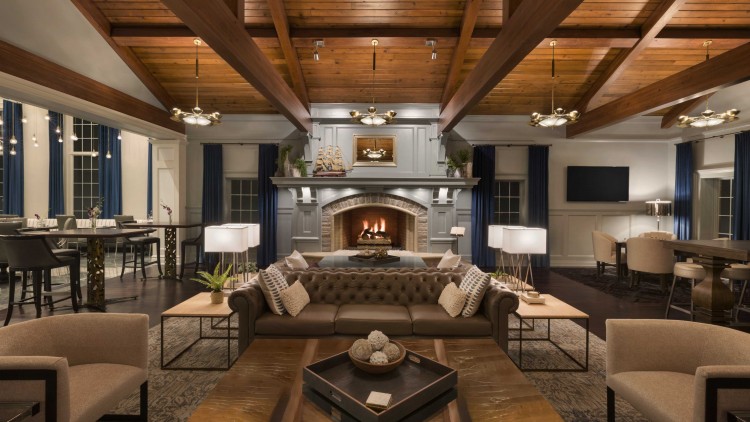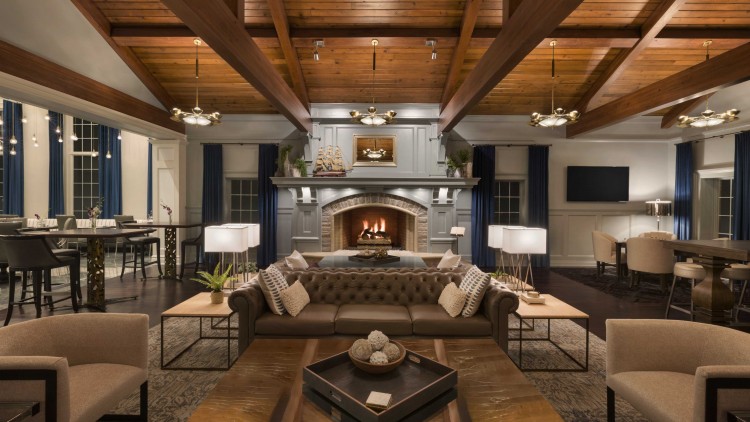 Marriott is testing the homesharing waters with its new platfrom Tribute Portfolio Homes. However, CEO Arne Sorenson is confident that the hotel giant will succeed in a market dominated by Airbnb and Homeaway when he announced the status of the new business venture in the conglomerate's first quarter earnings call.
Marriott paired with Hostmaker, Europe's leading homesharing management company, to manage the carefully selected, ritzy listings.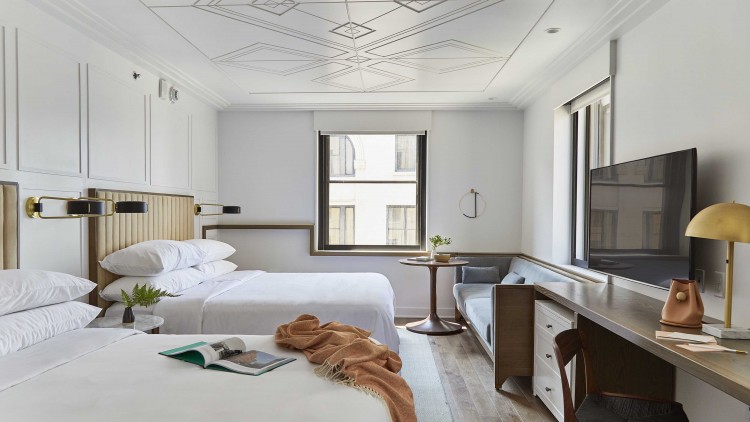 I asked how Marriott will resolve some of the pressing problems in the homesharing business, such as fraud, false advertising and security. One of the common complaints about Airbnb listings is the photos and the actual appearance of the home does not match, leaving guests disappointed. Moreover, the lack of security has been a consistent issue.
"Compliance with safety and security features… and 24/7 support"
"We are being very discerning about the homes that will be a part of the Tribute Portfolio Homes offering. Every property within Tribute Portfolio Homes has been carefully reviewed and selected by hospitality experts based on exacting design standards. The portfolio will only offer full-unit homes. We have a partnership with property management expert, Hostmaker, who is required to ensure compliance with safety and security features and provide 24/7 support to our guests during their stay." The hotel's spokesperson told me via email.
Marriott's addition of homesharing in its portfolio of more than 6,500 hotels worldwide is due to its desire to provide more options to customers when it comes to lodging and accommodation.
Intense competition
Marriott is not alone making significant moves in the aforementioned markets. Its rivals AccorHotels, Hyatt, and Wyndham are among the big hotel chains that are moving in on homesharing start-ups.
AccorHotels, the largest hotel group in Europe, acquired luxury homesharing platform Onefinestay, while Hyatt acquired US-based homesaring start-up Oasis. Wyndham will not be left out as it has invested into Love Home Swap, a platform that allows people to swap homes with other members in exchange of an annual fee.
Airbnb is not raising the white flag and has since launched Airbnb Plus, which is a collection of posh homes that cater to high-end clientele.
Hotel groups are also making significant moves to get a piece of the Chinese market. AccorHotels partnered with online travel company Ctrip to enhance services for the Chinese company's 300 million registered users.
Hyatt also teams up with Ctrip in opening its flagship store, while acquiring more properties in different parts of the country. Hyatt boasted that it currently has 19,000 rooms, which they aim to double in the next five years.
By the end of 2017, the Wyndham Hotel Group was operating 1400 hotels in China, with the number of guest rooms reaching 138,787. The group has been steadily expanding brands.
Branding is key
Marriott is not the first one to invest in the Chinese market and the homesharing business. As a matter of fact, the strategies discussed are common, but Marriott seems to have tricks up its sleeve on how it will single itself from the competition using its brand that delivers credibility and touch of luxuriousness.


As more hotel companies dive into the homesharing space, competition has become fierce. There is a major difference between running hotels and managing home rentals. The key to success is properly defining what hotel chains can offer that Airbnb or Homeaways can't.
Marriott's addition of homesharing to its portfolio of more than 6,500 hotels worldwide is due to its desire to provide more options to customers when it comes to lodging and accommodation.
"Tribute Portfolio Homes allows our guests to earn points with Marriott Rewards or SPG"
"We also strive to make travel easy and stress-free for our guests by offering 24-hour in-person check-in; high-speed wi-fi; premium bed linens and fluffy white towels – all expertly laundered; full-sized bath amenities; cooking essentials; and child-friendly items, such as high chairs and travel cribs. Additionally, staying with Tribute Portfolio Homes allows our guests to earn points with Marriott Rewards or SPG and soon, redeem points from these programs for stays at one of these exceptional properties," the Marriott spokesperson told me.
Another edge of Marriott is banking on its loyalty program that it implements in its properties, including the Tribute Portfolio Homes. Marriott has a combined membership of 110 million.
"We think there's a strong loyalty connection, which obviously can be helpful here. The homesharing business skews overwhelmingly to leisure travel, not to business travel. The loyalty space obviously, particularly around redemptions, but it could be around point earning as well is, we think, an advantage we've got that should bode as well in the space," Marriott CEO Arne Sorenson said.