Banyan Tree Samui – GM Remko Kroesen on expansion, expats & corporate social responsibility
Contributors are not employed, compensated or governed by TD, opinions and statements are from the contributor directly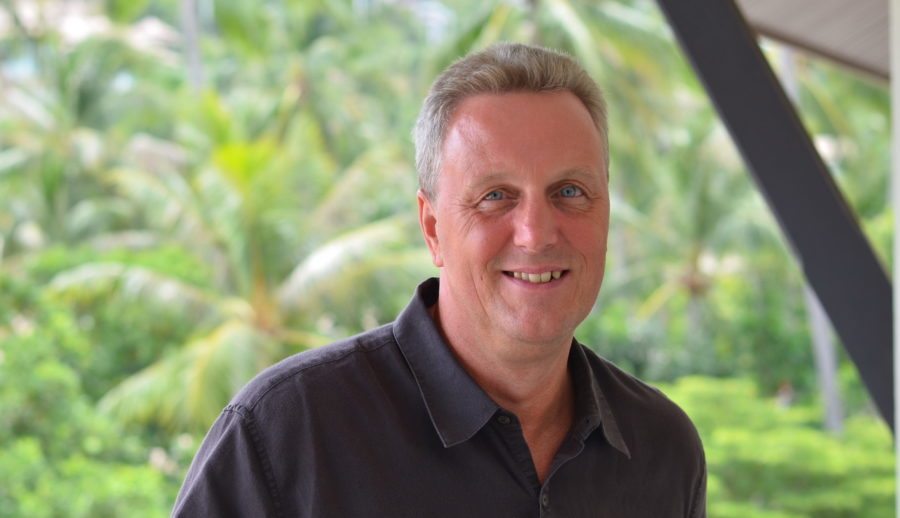 Following stints as a GM with Hilton, Hyatt and Regent Hotels & Resorts, Aussie born Remko Kroesen hit Thailand as the general manager for Banyan Tree Samui. I got the low down on his evolving  impressions of the hotel, upcoming chnages and his take on the 'Banyan Tree experience'.
What was your first impression the day you arrived at Banyan Tree 
RK) I came here five and a half years ago and still remember being struck immediately by a sense of space. The property spans 95 rai [38 acres] and I loved the layout with the villas terraced into the hillside. It was so impressive. And I liked the fact that the nature had been left untouched.
And how have your impressions changed since then?
Honestly, I wake up every morning with a big smile on my face, thinking I must be the luckiest guy in the world to work in a place like this. Throughout the day, the sunlight moves, the views change, and it looks even better now than it did back then. And like I say, the nature on the property has not been tampered with. I have a photograph of the site from 15 years ago and you can still recognize every palm tree today from that picture. Of course, we removed some trees to build villas and then replanted them afterwards, but the view you have from here [The Edge Restaurant terrace] is still the same. It looks very much like all the villas have been carefully nestled inside the forest among hundreds of coconut trees. 
What do you think Banyan Tree Samui offers that other resorts don't?
Many guests spend all their time in the resort – they never seem to need to go anywhere else. There's such a great amount of space here. I think the space-to-guest ratio is impressive. Sometimes visitors cannot believe how quiet it is, even when we're at full occupancy. Also, the resort and the beach are very safe for children; there's not much of a current and there's a beautiful reef of coral running out from the beach into our private bay. Our beach is still exactly as it's always been: the same beach that fishermen and pirates used for generations.
Another policy I like at Banyan Tree is that we place a lot of emphasis on CSR [corporate social responsibility]. We have nature walks; we have snorkeling tours in our own bay; we educate the children at the kids' club about the local nature and the conservation methods we use.
And of course, we are very much a spa brand. The massage, the spa, and especially The Rainforest, our hydrotherapy facility – it's the only one of its kind in Thailand and possibly even in Asia.
Any plans afoot to build more or upgrade the property?
We're looking at upgrading Sands [beachfront restaurant]. Apart from that, we've just recently added the kids' club. But our priority is to maintain the property in its original pristine condition.
What do guests rave about most?
First and foremost, the friendly staff. They're just wonderful. And second, probably the quality of the villas.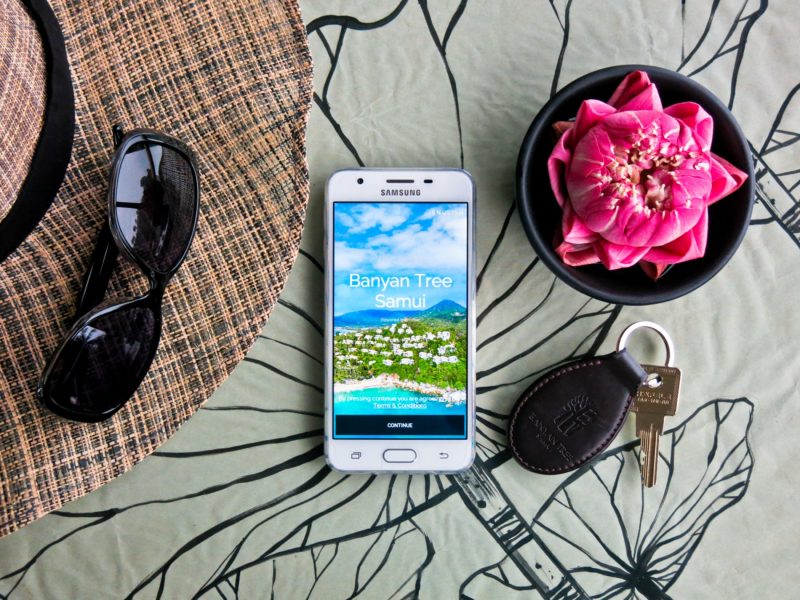 What innovations have you helped bring to the resort?
Things like the smartphones with Wi-Fi, an in-house video in the limousine service from the airport, the fragrances, a choice of linen. We used to present everyone with a garland upon arrival, but everyone does that now. That's why we introduced the lotus flower and tell guests the old Siamese story of floating a lotus. It's a great way to start a journey, which is what we try to deliver here at Banyan Tree. We're always trying to innovate, and it's working. We've now got a very strong return guest base, so we have to give these guests something new each time, so that when they leave, they say: 'Wow! That was even better than last time.'
Another small thing I might mention is the baby kit. If guests have an infant we'll leave a baby kit in the room: powders, diapers, towels. It also includes a monkey teddy bear. When the guests come back to their villa in the evening, the staff will have dressed the monkey in his bath robe. The kids love it! It's little touches like that.
Everyone at Banyan Tree is rightfully very proud of the company's CSR policies. What would you say are Banyan Tree Samui's main accomplishments in establishing itself as an eco-friendly or "green" resort?
Well, firstly, we are associated with EarthCheck, a worldwide organisation that monitors us. They have a system of bronze, silver and gold. We are now into our fifth year as silver and will soon, hopefully this year, be made gold, which is a magnificent achievement and one which is very rare in Asia.
Also, we are recognized as a "gold" member by Green Hotels, a Thai organisation – putting us among only 20 hotels in Thailand.
Of course, it's one thing to say you have CSR than to do it. For me, it's really about the mindset of the 300 associates [staff] here, and the fact that they all support CSR. We also have a full-time CSR manager here who is a qualified marine biologist. They are all committed to conservation and so am I. What is important here is that we put back into the community, such as to the local schools, and have guests interact on CSR projects.
For me, I just love nature. I love birds. We have a white-breasted sea eagle that flies over the resort every day just before sunset. It's so awe-inspiring. It's fantastic.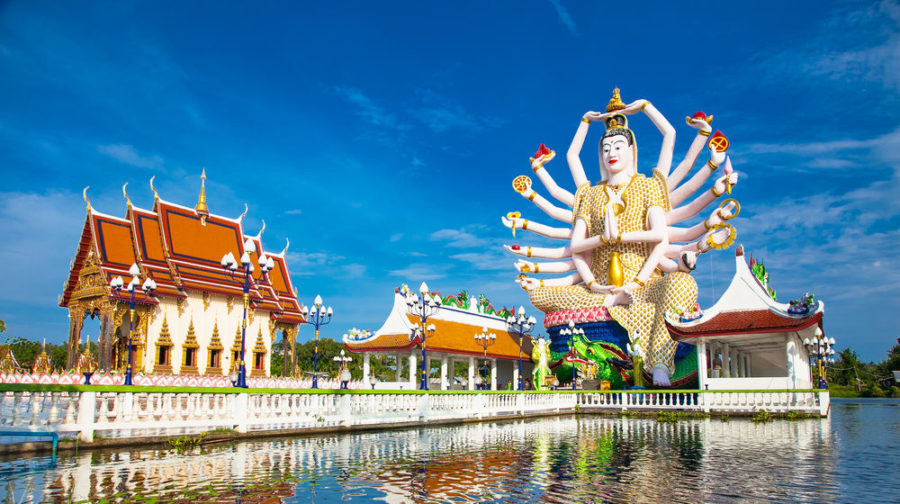 Koh Samui – how did it evolve from a hippy 'coconut island' to international jetsetter destination?
It's interesting. I've spoken to several guests who used to come here in the 1980s as backpackers and now come back as CEOs or businessmen. But instead of sleeping on the beach or in a hut they're staying in a luxury resort like ours.
I think Koh Samui is unlike other places in Thailand. It's like an independent state. It's got a huge expat community; once they come here, they don't want to leave.
Founder Ho Kwon Ping often talks about the 'Banyan Tree experience'. What is your definition of the Banyan Tree experience?
For me, the Banyan Tree experience means that at every encounter of your journey with us you get surprised and delighted by something you didn't expect. We break the journey into stages such as pre-arrival when we send a letter to each guest, introducing their personal villa host, asking their preference in fragrances, linen, food. Then the arrival – the limousine transfer from the airport; meeting your villa host at reception; being escorted through the resort in a buggy; that magical moment when you see the villa, the infinity pool and the view. It's all about understanding each individual guest and recognizing what they are looking for in a holiday.